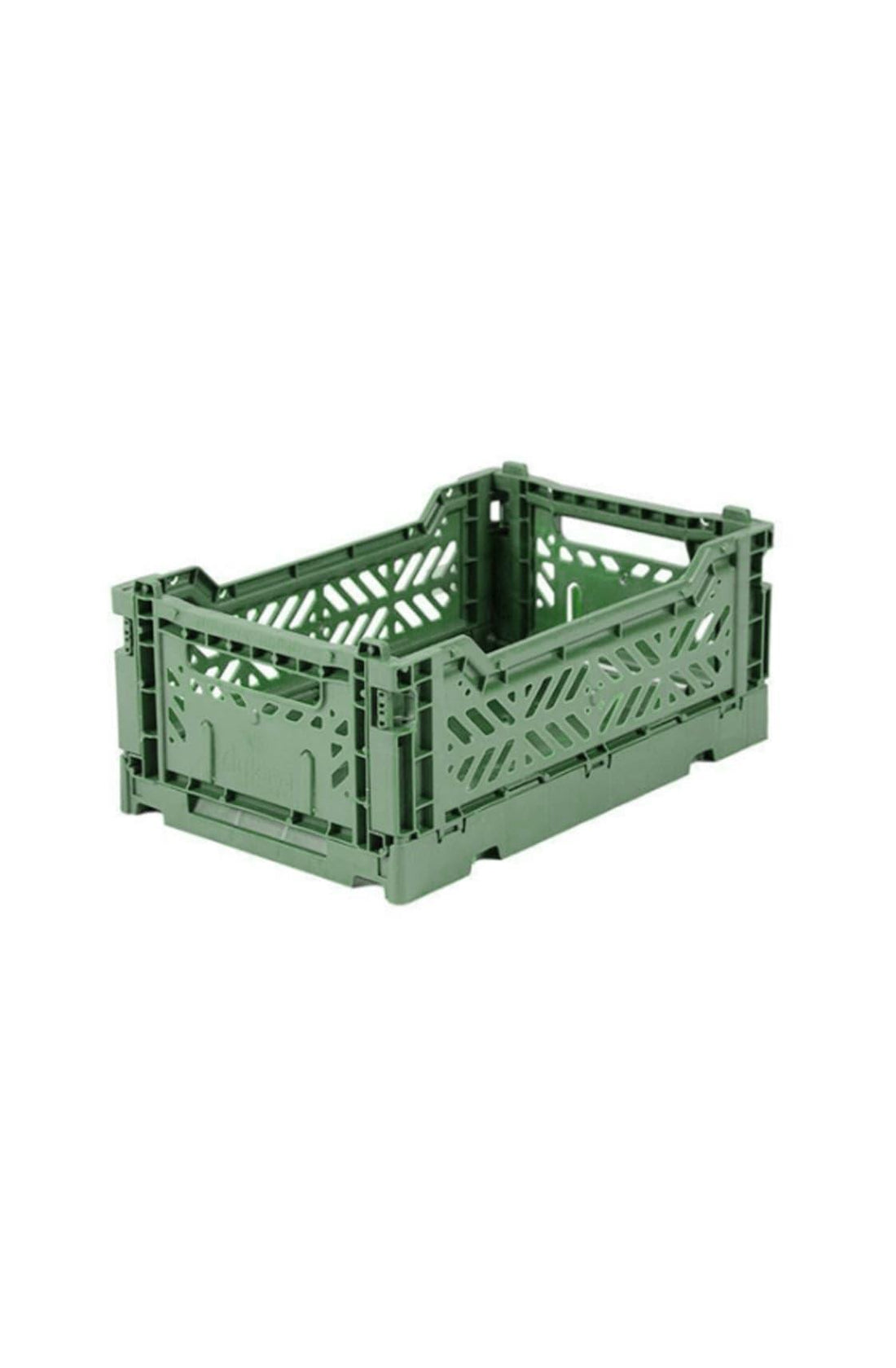 AYKASA Small Box Storage Crate, Almond Green
Strong, foldable, stackable and eco-friendly! No surprise our Aykasa Storage Crates are a hit at the moment. When we found out they are made of fully recyclable material, we had to get them in-store.
They're classic, simple and chic ways to show off your favourite children's pieces. These versatile Aykasa crates are perfect for storing books and toys.  Aykasa Folding Crates are designed for creative home organising and storage. These amazingly practical crates when not in use are foldable to save space. All panels are removable and washable. 
Easy to use, foldable and stackable

Eco friendly

: 100% recyclable polypropylene, a clean alternative to plastic
Complies with FDA, BGA, and all food standards
Made in Turkey
SMALL 27 x 17 x 10.5 cm
MEDIUM 40 x 30 x 14.5 cm