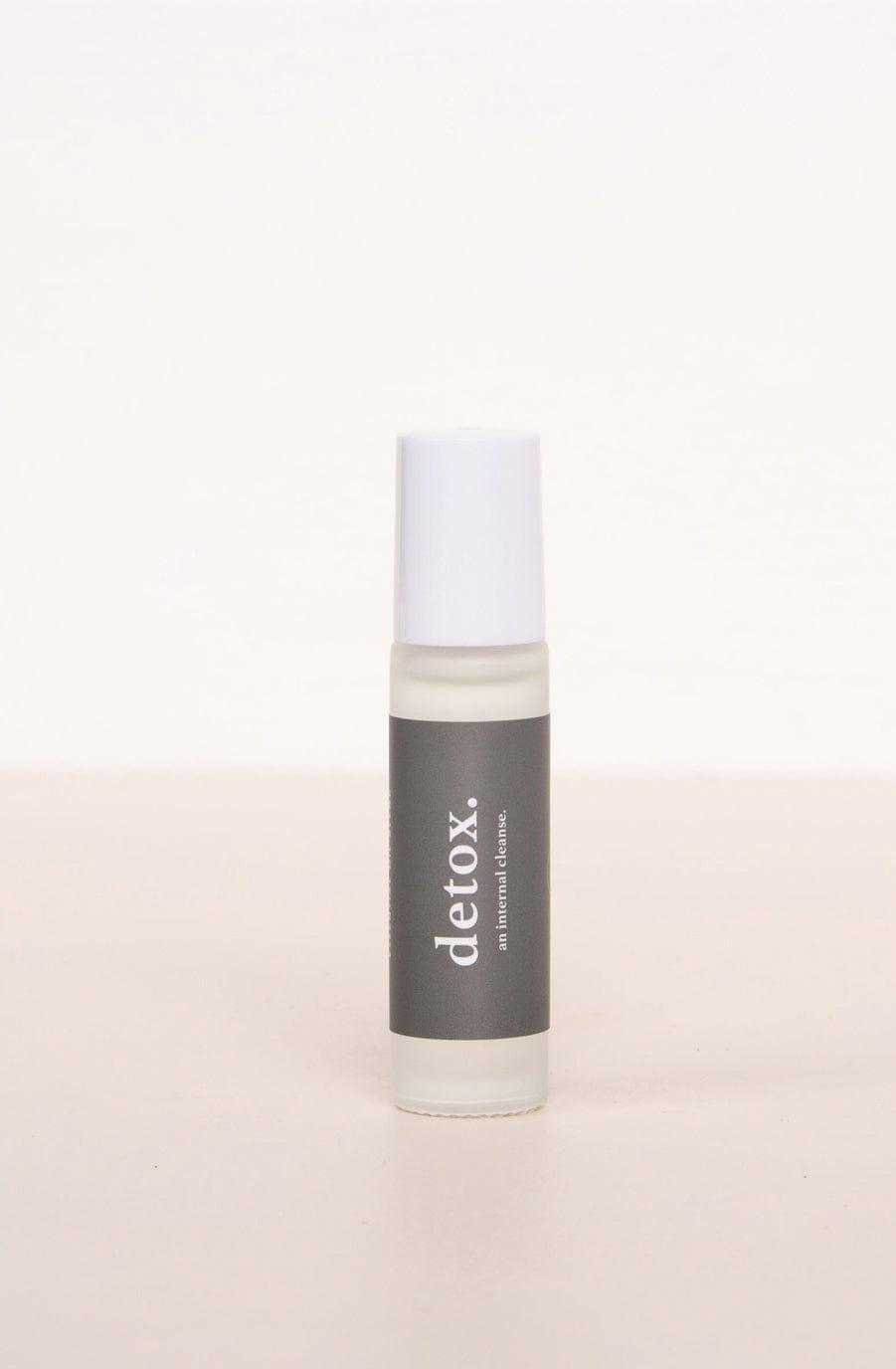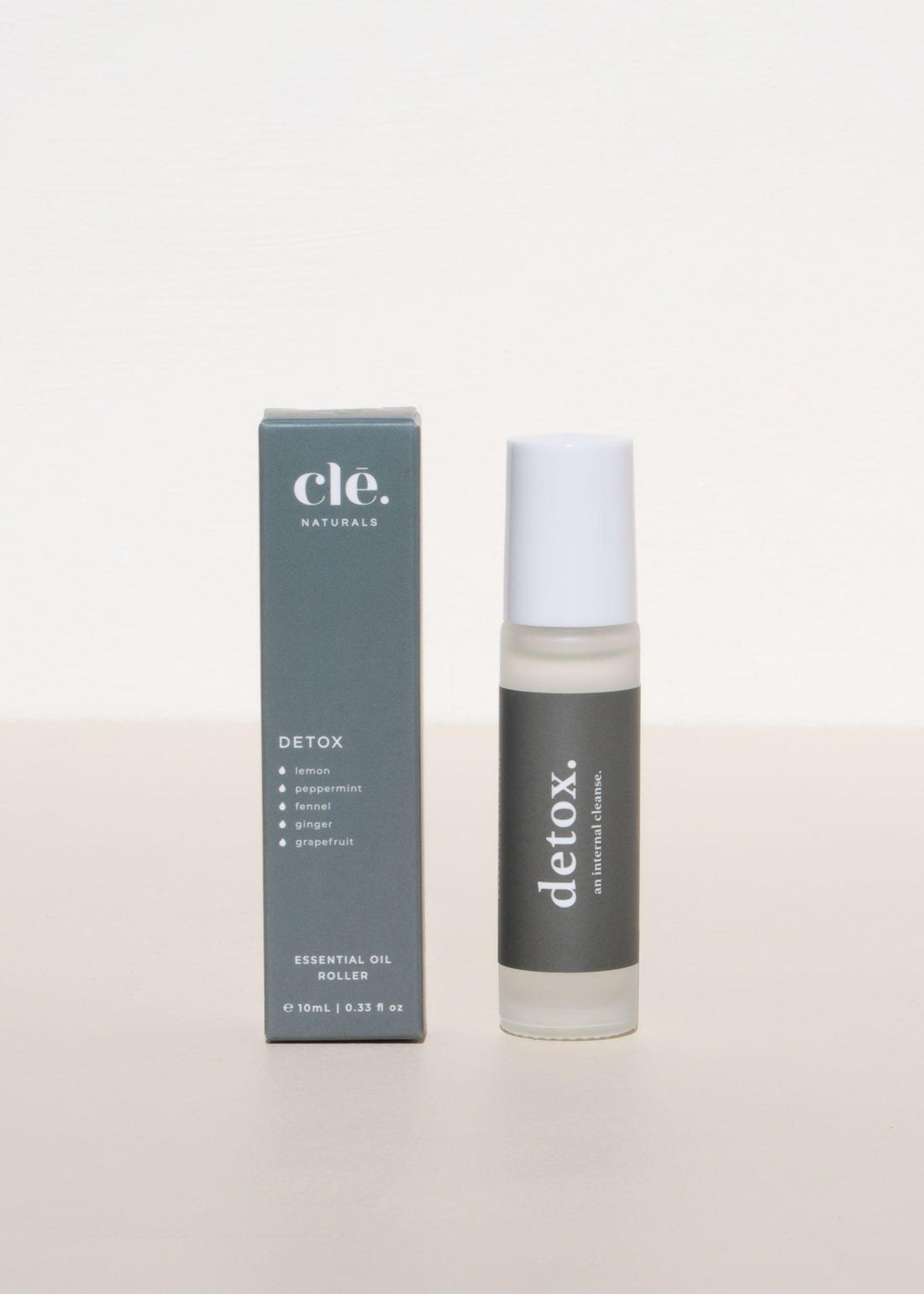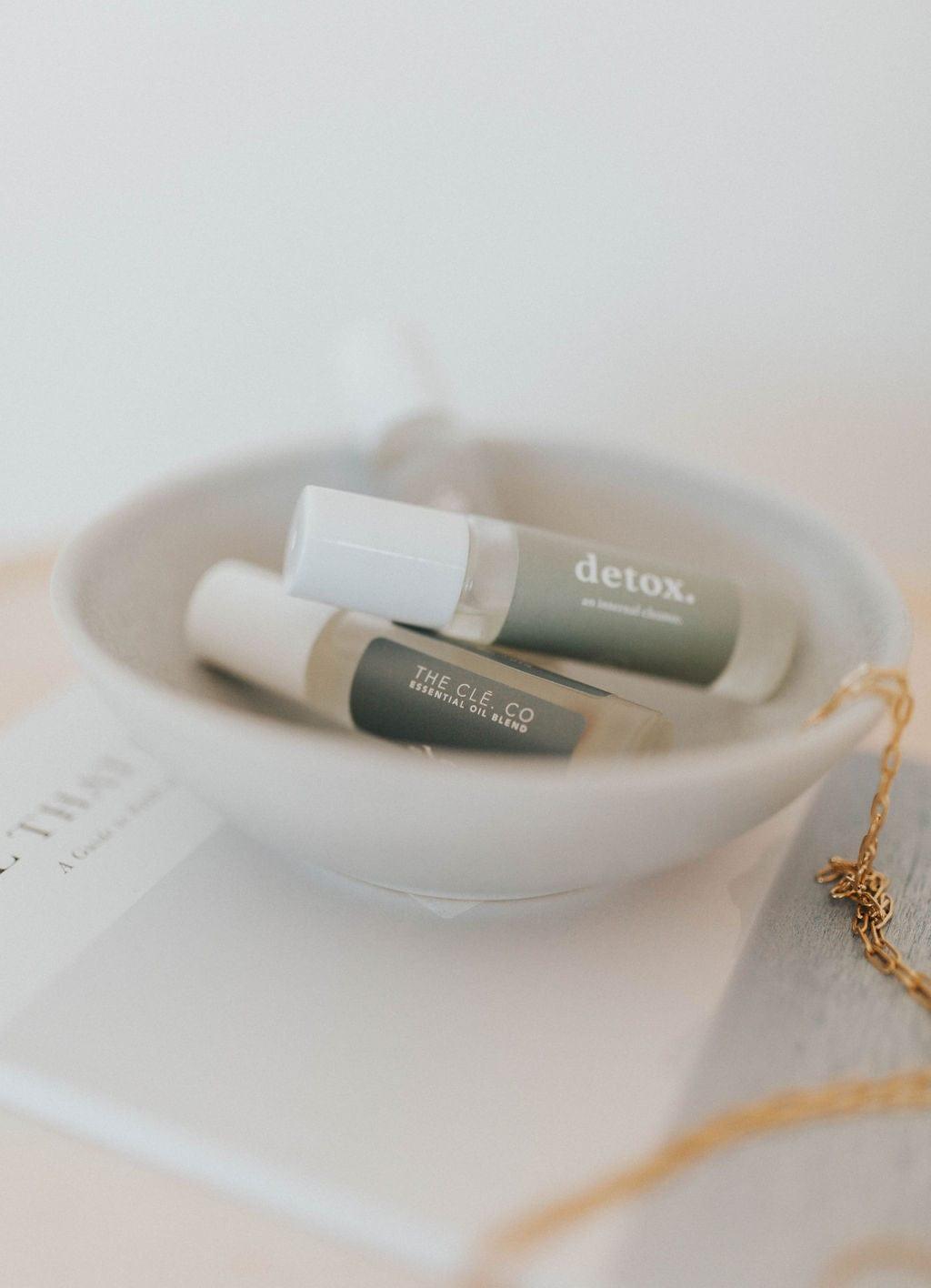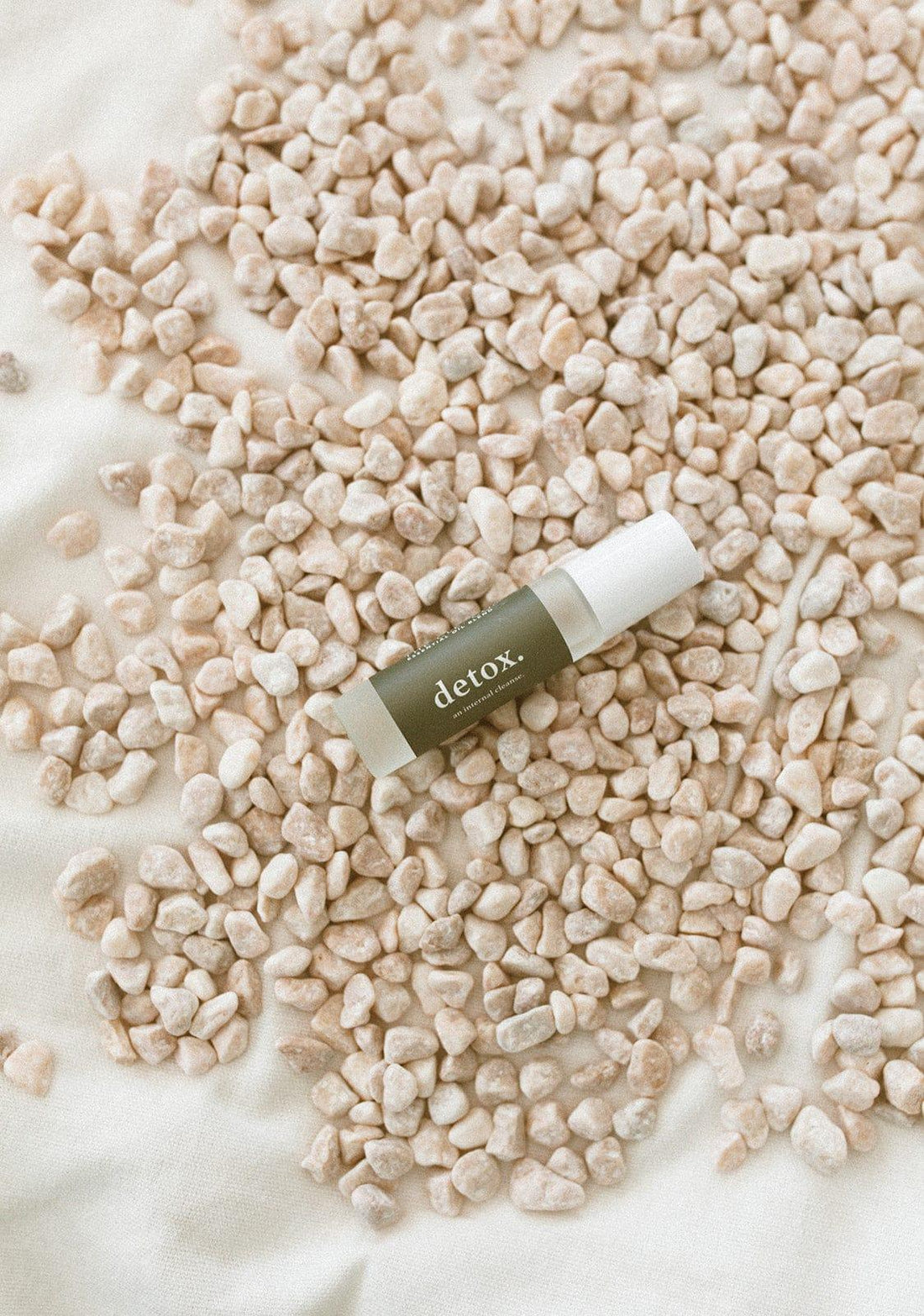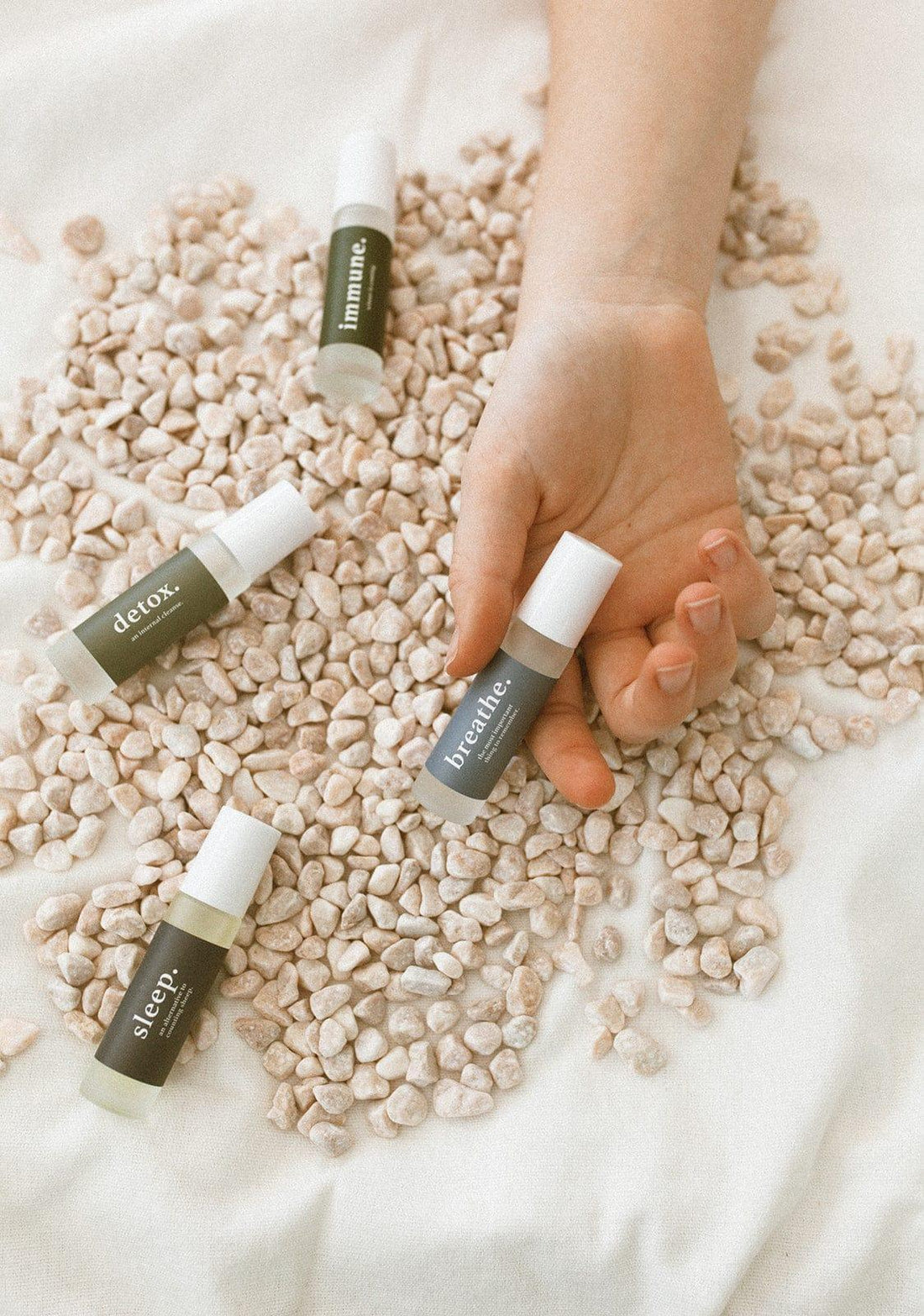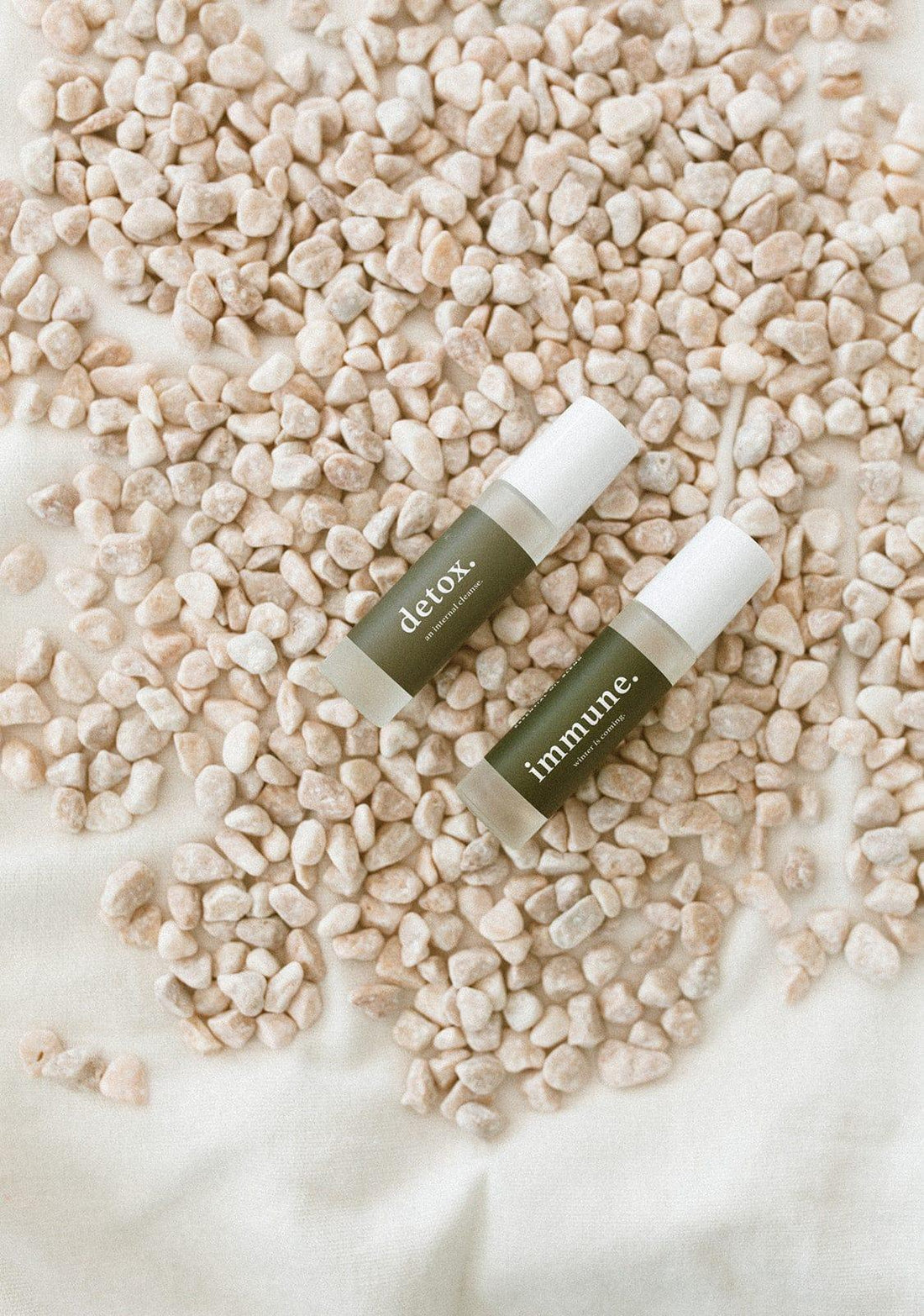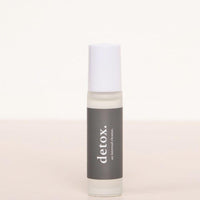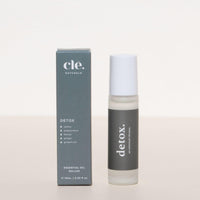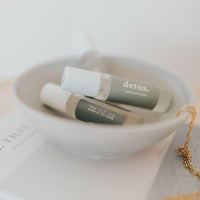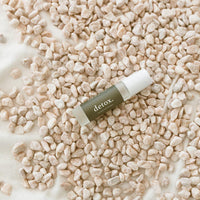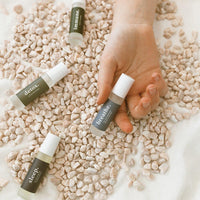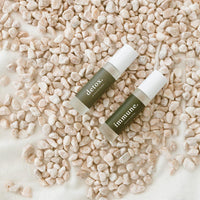 cle. naturals Detox Roller Blend
cle. naturals Detox. essential oil blend assists with easing digestion and providing an internal cleanse to your body.
Lemon essential oil is known for its detoxifying and regenerating properties, while Peppermint and Ginger essential oils assist with cleansing and improving your metabolism. Grapefruit essential helps heal your body with its antiviral and antiseptic properties while Fennel essential oil assists with heartburn, indigestion, constipation, and aids digestion.
The perfect blend to apply when feeling bloated or if you have overindulged. Start the application in small amounts and increase over time once you are familiar with its effects on your body as everyone's experience with essential oils differs.
An internal cleanse.
Apply: to the stomach to ease digestion, before flying or in need of an internal cleanse.
Ingredients: Fractionated Coconut Oil, Coriander, Fennel, Caraway, Tarragon, Ginger, Grapefruit, Lemon, Peppermint, Cinnamon Essential Oils
The Cle Collective are not medical practitioners and these products and information are not intended to treat, diagnose or prevent any disease or conditions. Always discuss with your medical practitioner before using all essential oil blends.