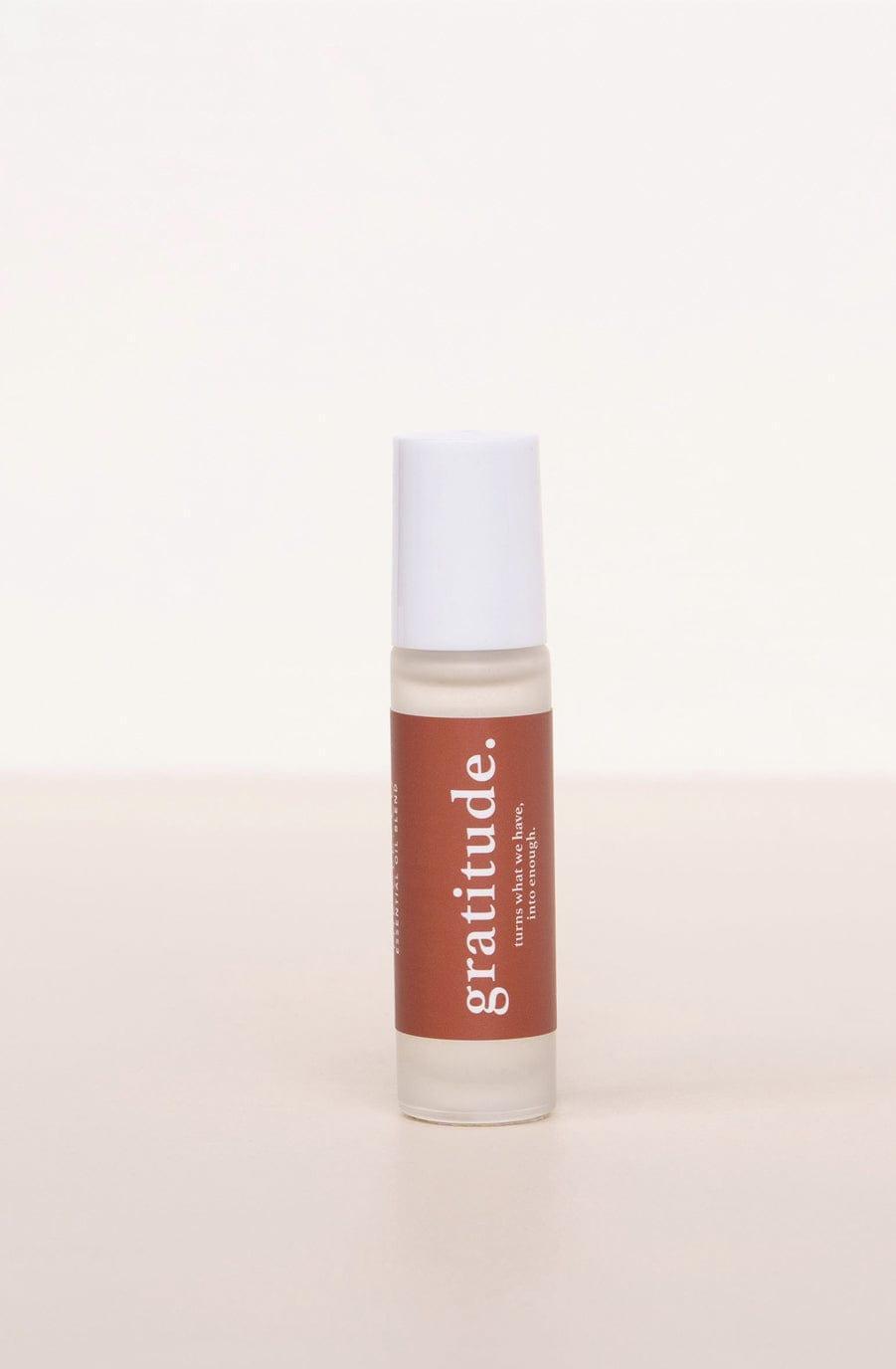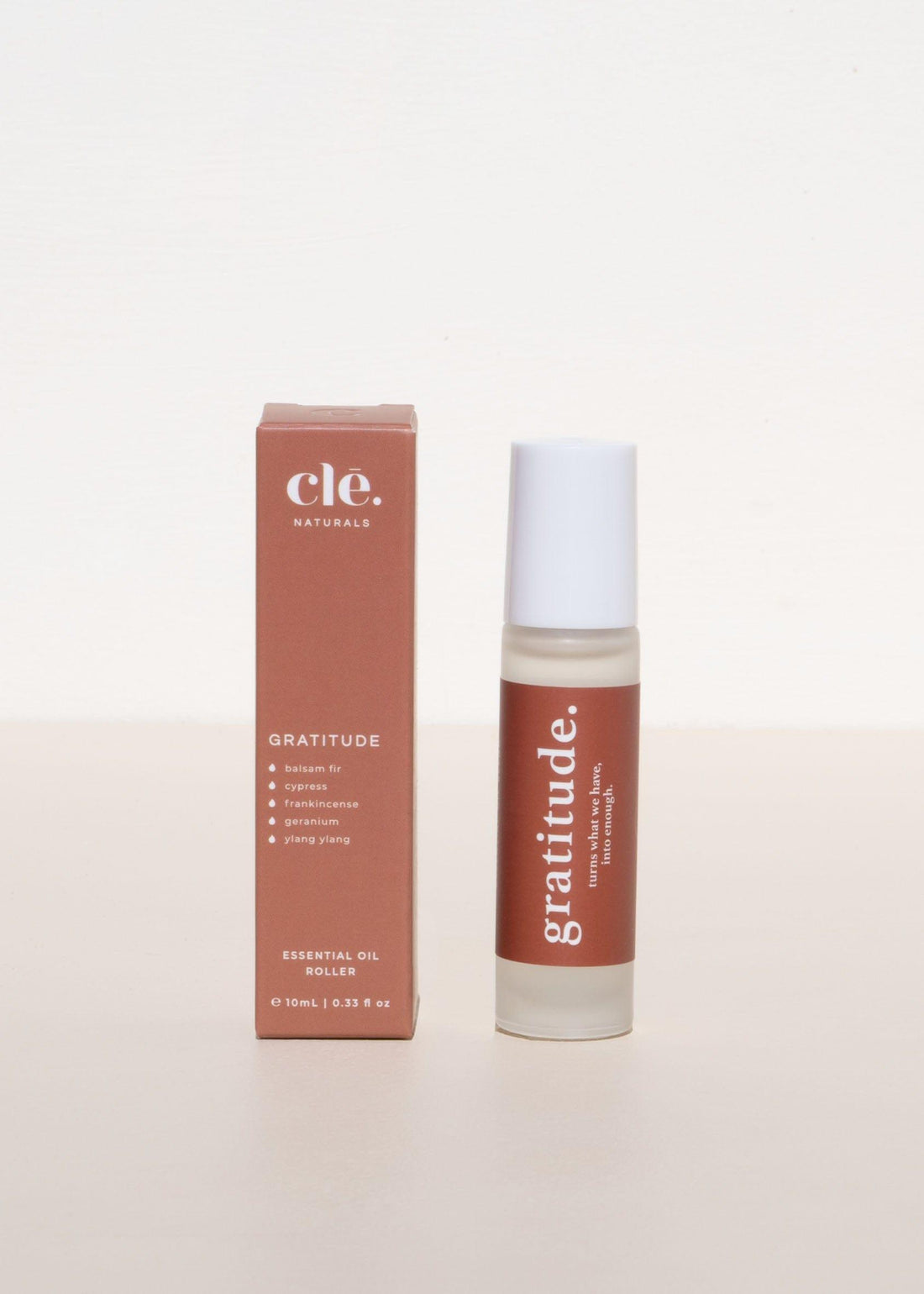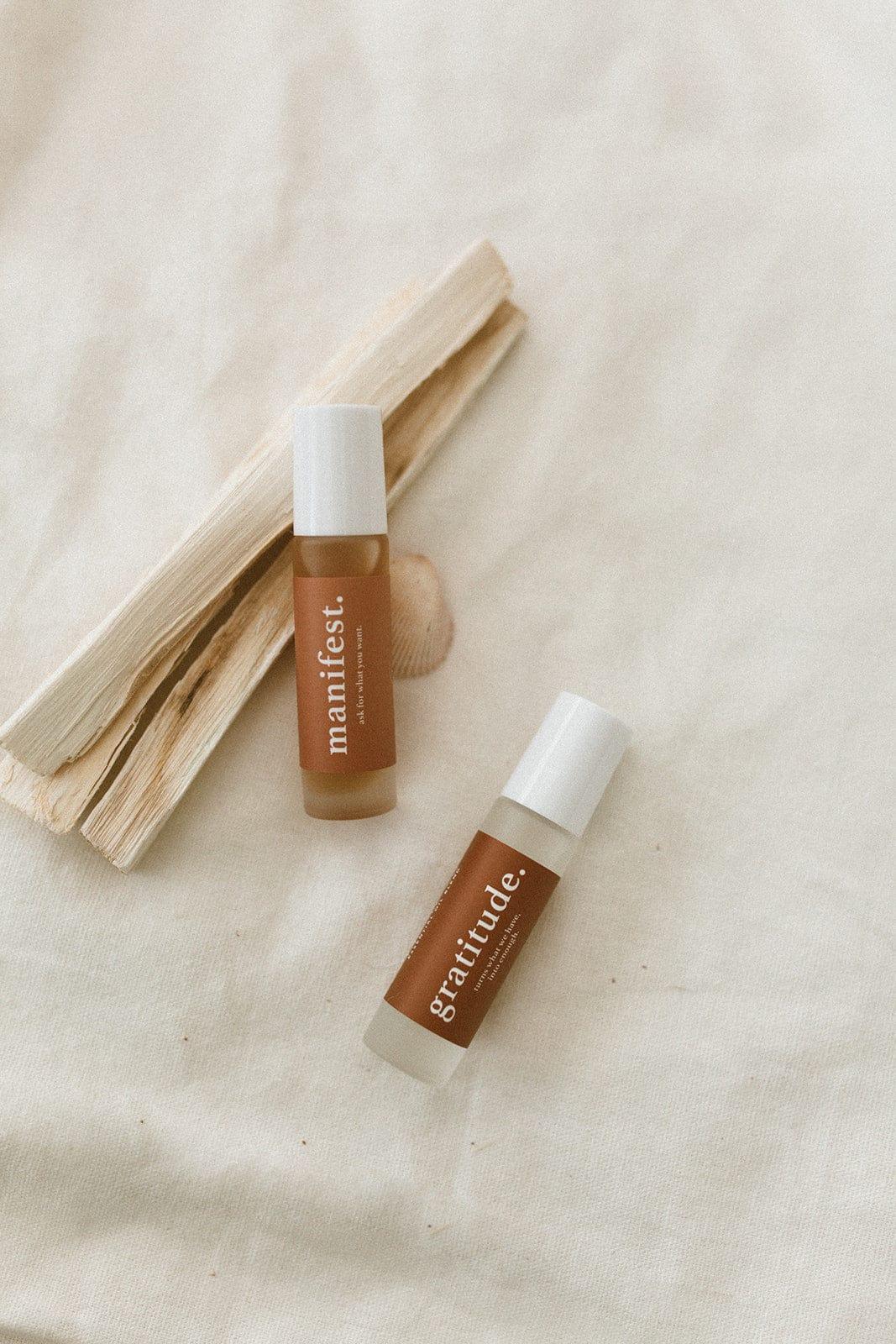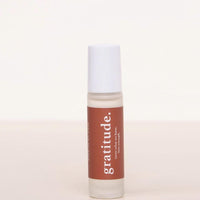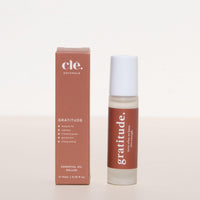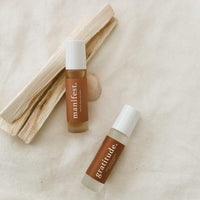 cle. naturals Gratitude Roller Blend
cle. naturals Gratitude. essential oil blend allows us to focus and practice gratitude, turning what we have into enough.
This blend has a strong base note of Balsam Fir (an oil to rejuvenate your body) which blends softly with Cypress (an energizing oil to use during times of change). Balanced with Frankincense and Myrrh both woody spiritual oils and a soft floral note of Geranium. Ylang Ylang essential oil helps tie this scent together and is a well-known oil to boost self-esteem, restoring confidence and equilibrium.
Apply: to pressure points and inhale deeply focusing on what we have and knowing it's enough.
Ingredients: Fractionated Coconut Oil, Bergamot, Cypress, Balsam Fir, Frankincense, Ylang Ylang, Myrrh, Geranium Essential Oils 
The Cle Collective are not medical practitioners and these products and information are not intended to treat, diagnose or prevent any disease or conditions. Always discuss with your medical practitioner before using all essential oil blends.