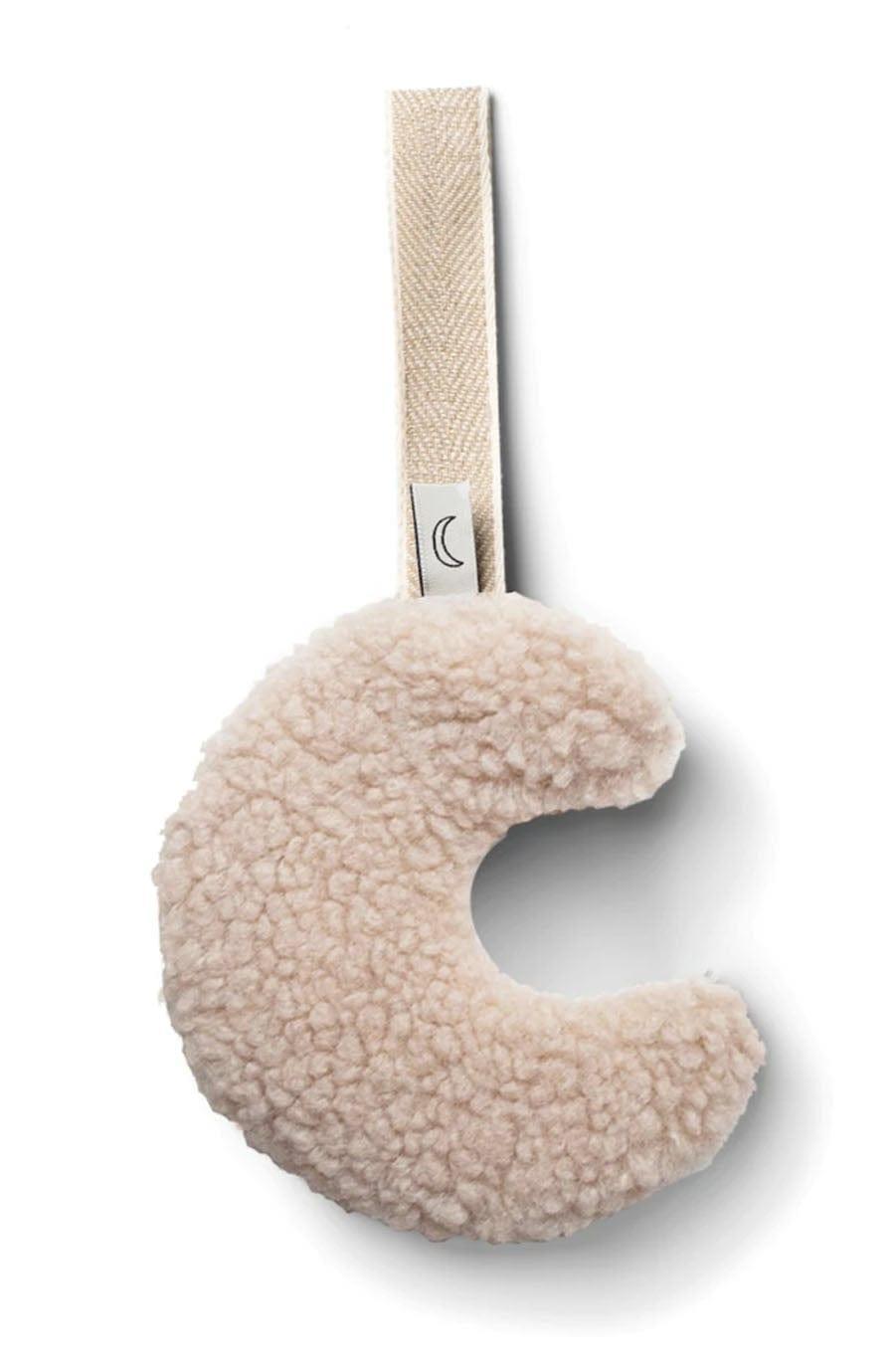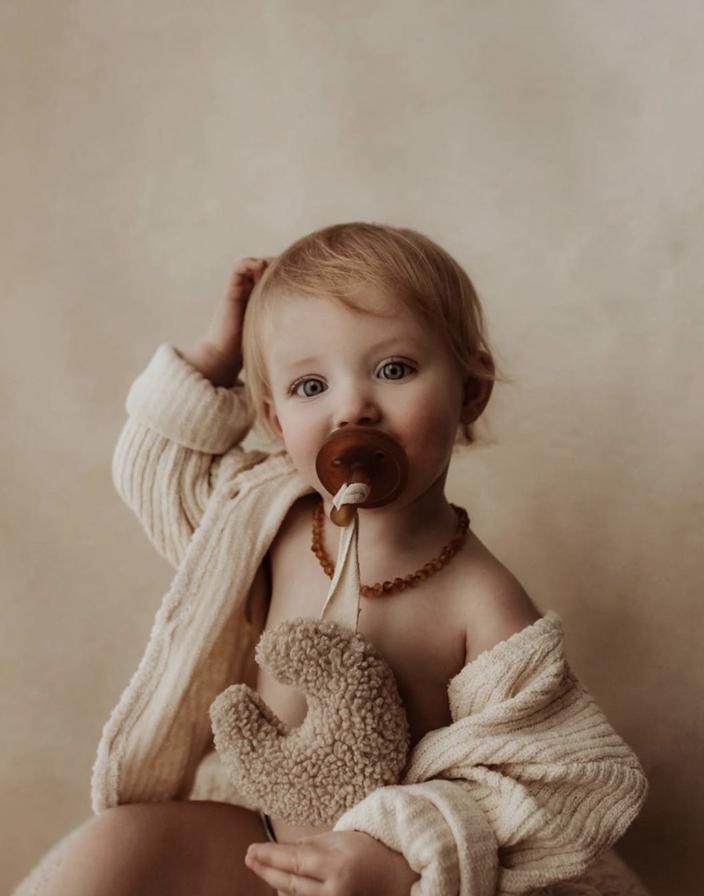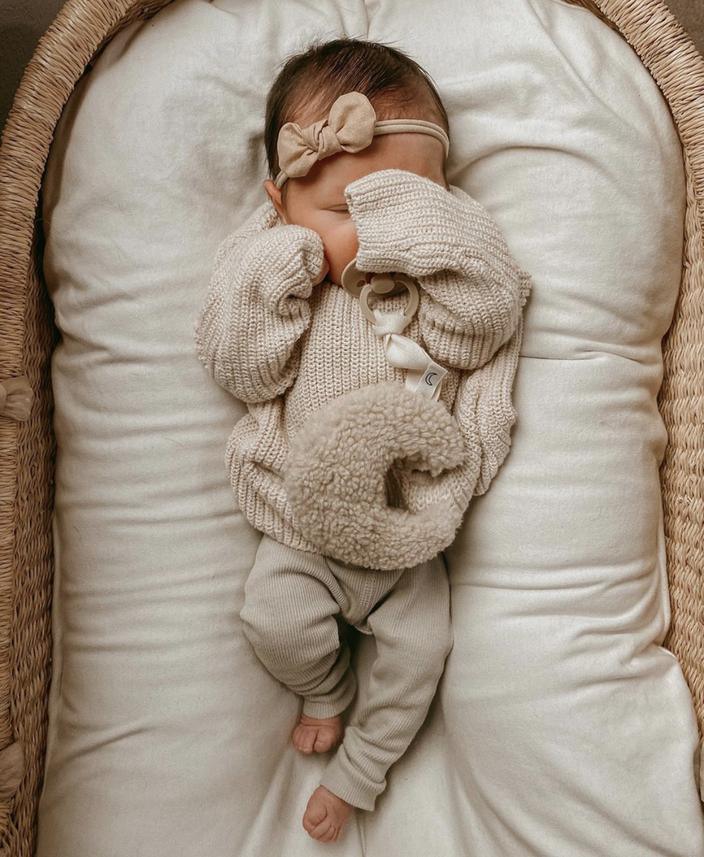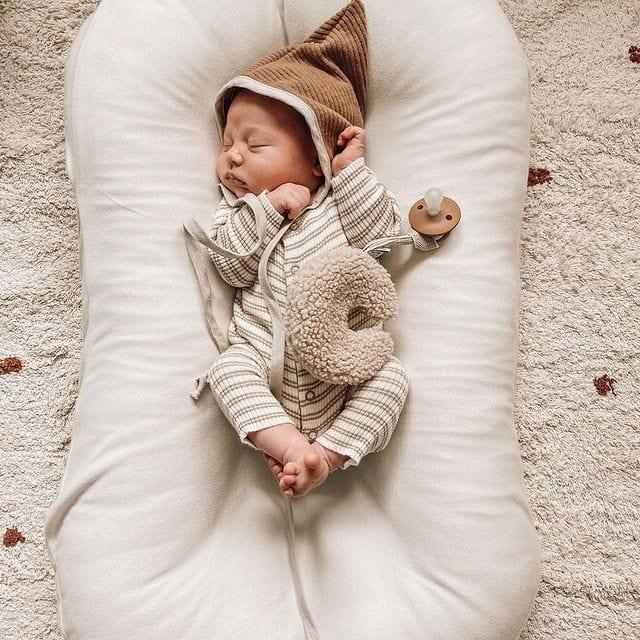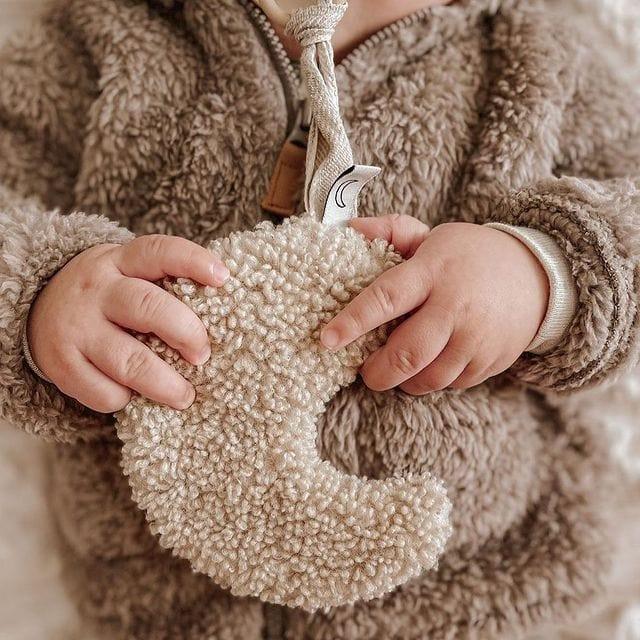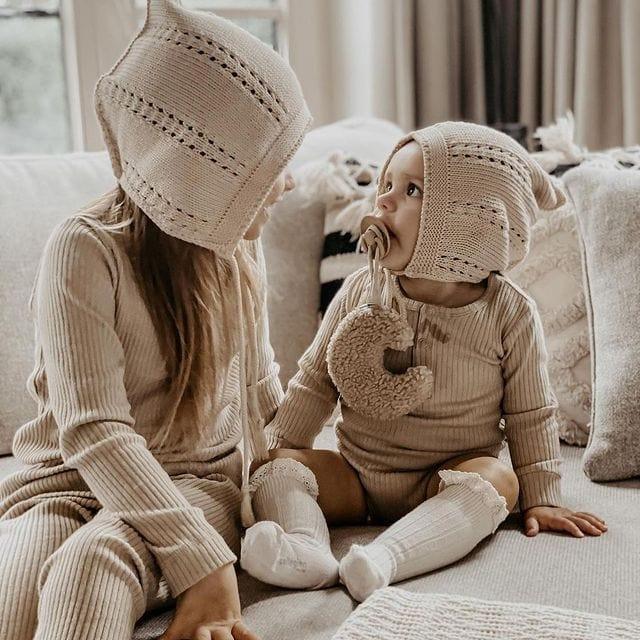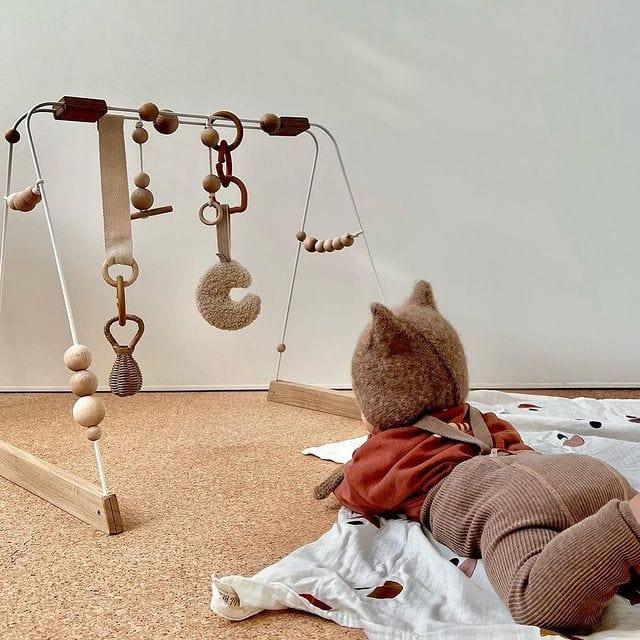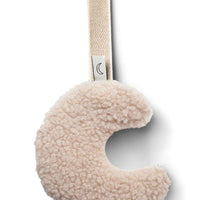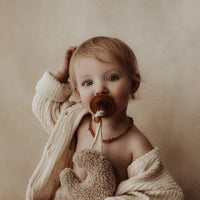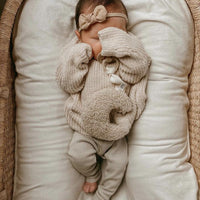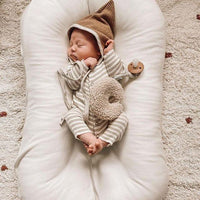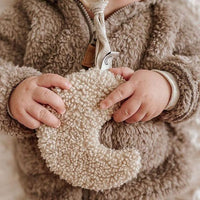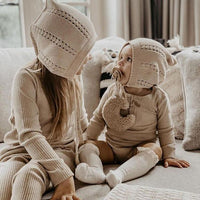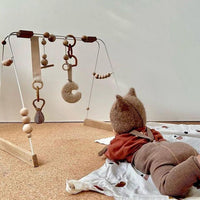 Dappermaentje Teddy Moon, Beige
Introducing our snuggly toy with a moon-shaped pacifier holder, lovingly crafted by the Dutch label, Dappermaentje. This plush moon, with its soothing texture, is the perfect nighttime or naptime companion for your little ones, offering comfort when they need it most.
Featuring a handy fabric tie, our Dappermaentje moon can be securely attached to your child's pacifier, ensuring it never goes missing again. Plus, it doubles as a playful buddy when your child reaches for their pacifier, adding a touch of fun to their routine.
But this isn't just a toy. With its chic design, you might find yourself using it as a decorative piece, a plaything, or a source of comfort. Each Dappermaentje moon is meticulously handcrafted in Amsterdam by Annelijn, a dedicated mother of two (Dapper and Maen), making it a unique piece with a personal touch.
Dimensions: 

12.5 cm x 10 cm.

Pacifier not included

Supervise during use

Fabric: synthetic

Tested and approved plush toy for ages 0-3.

Note: Each piece is

 handmade, and can differ slightly from the pictures shown. 
Until your little one is 12 months old, little moons are not recommended during sleep.