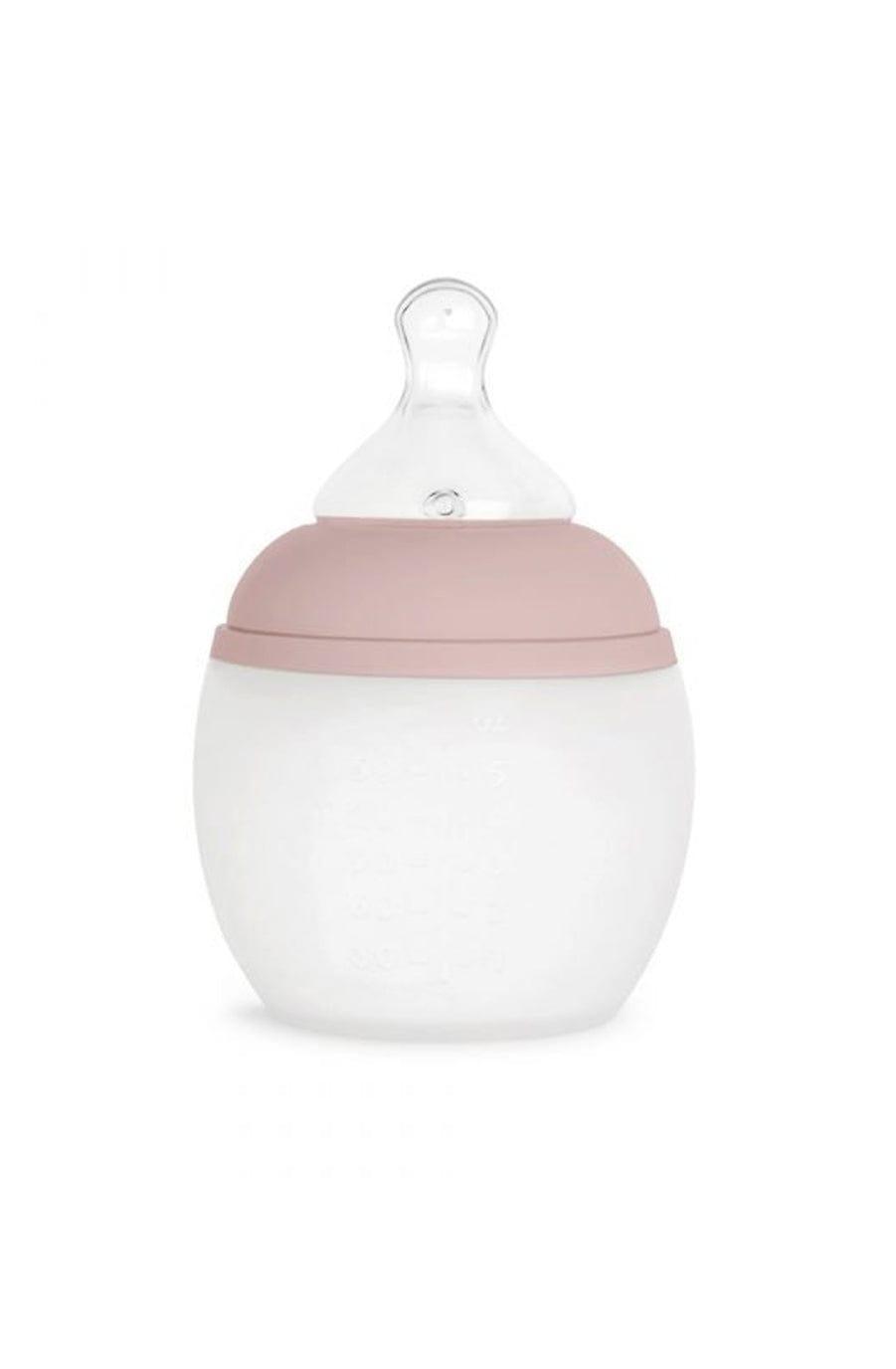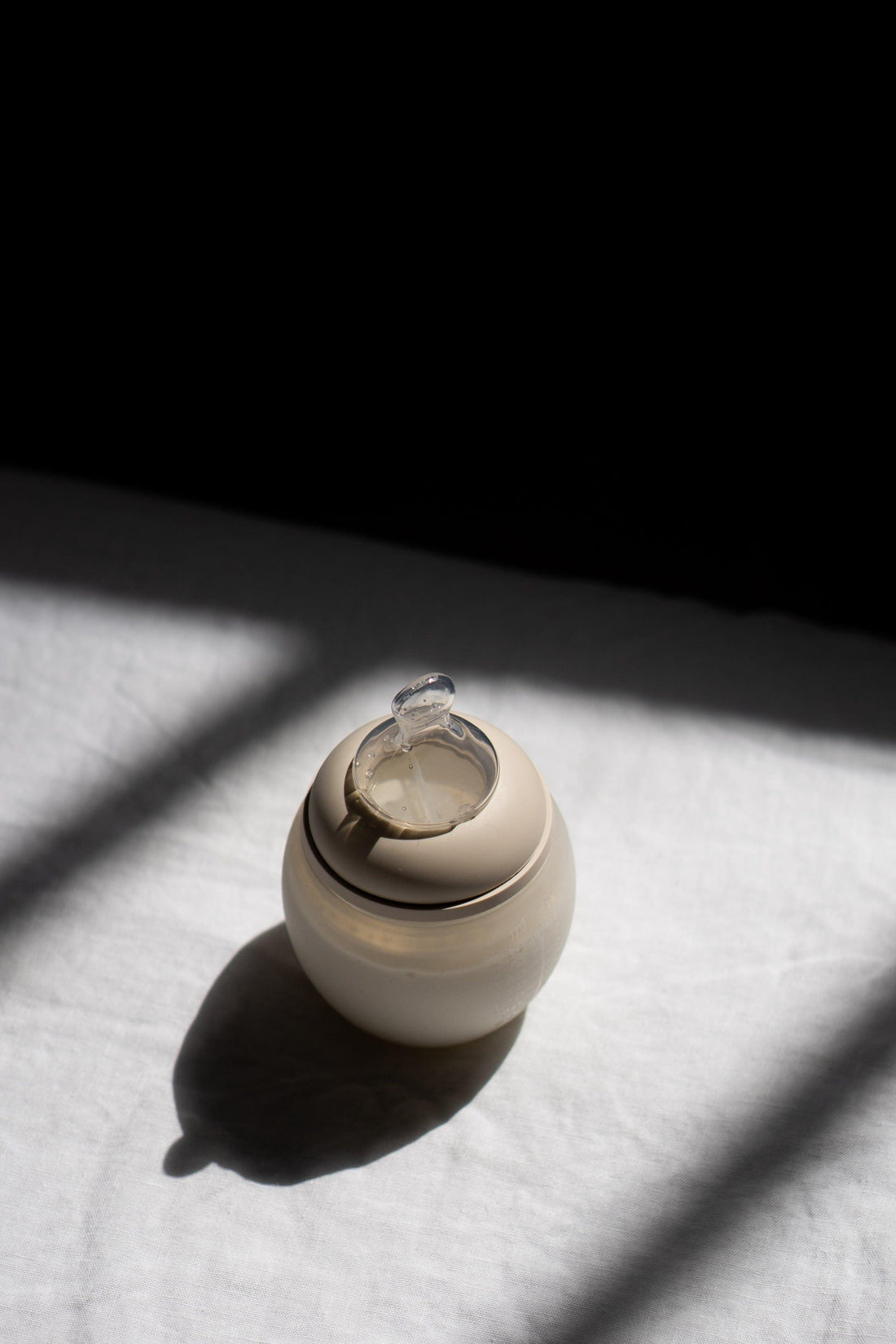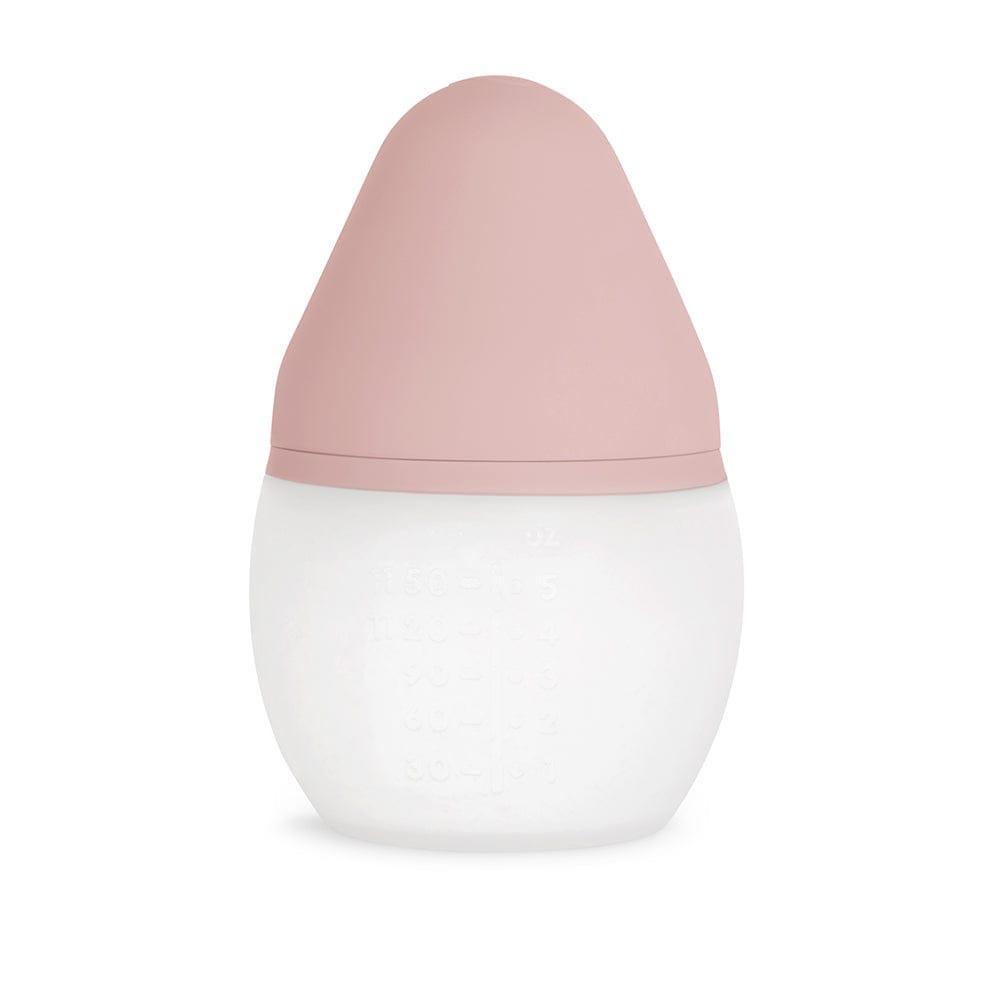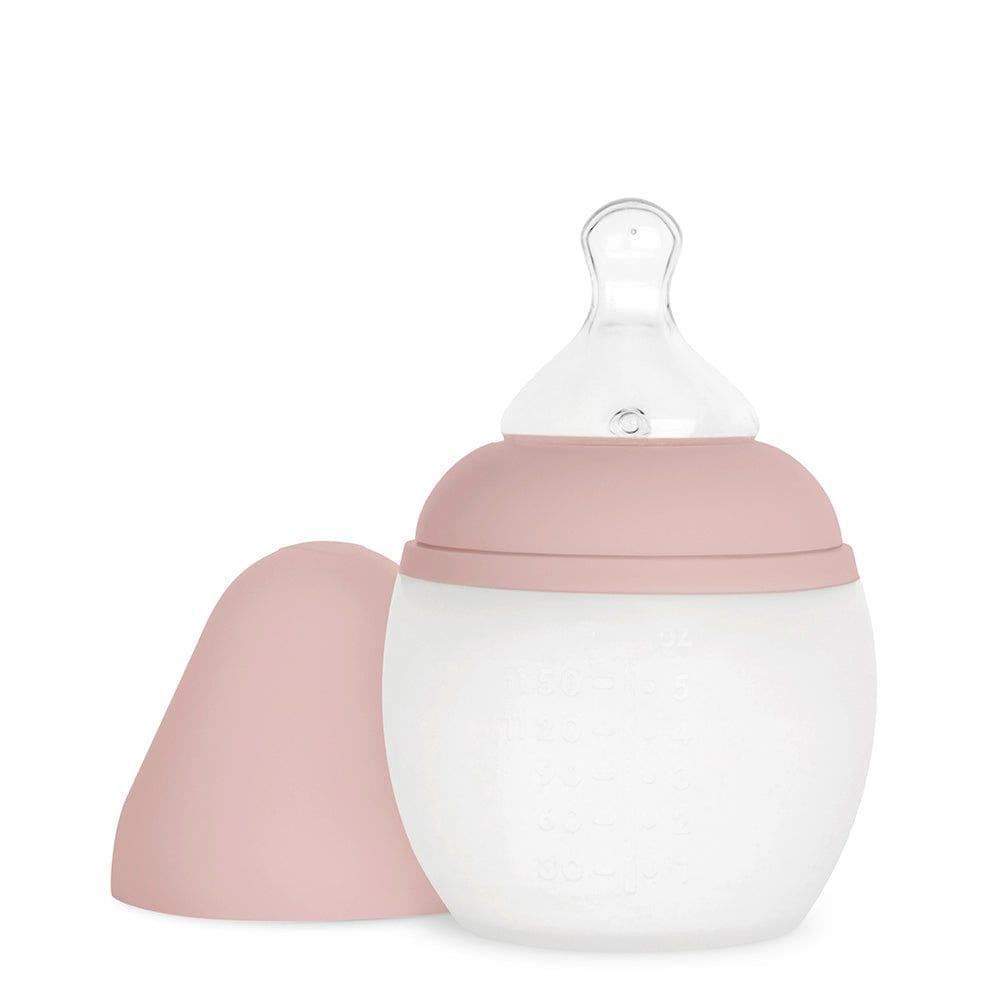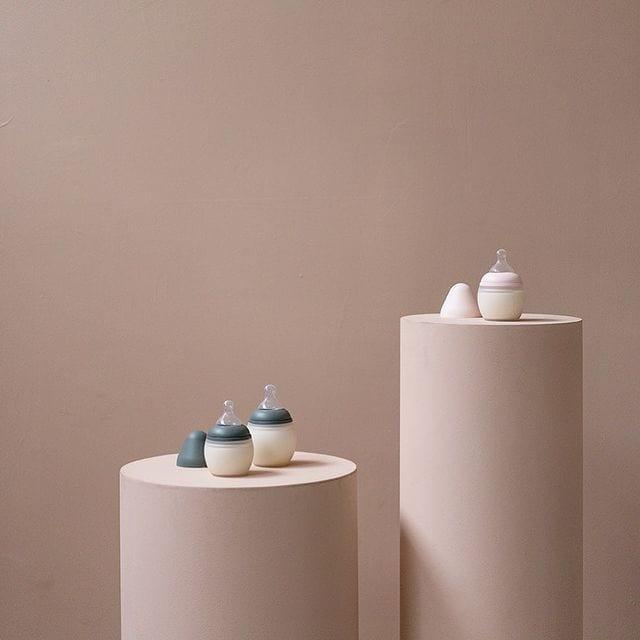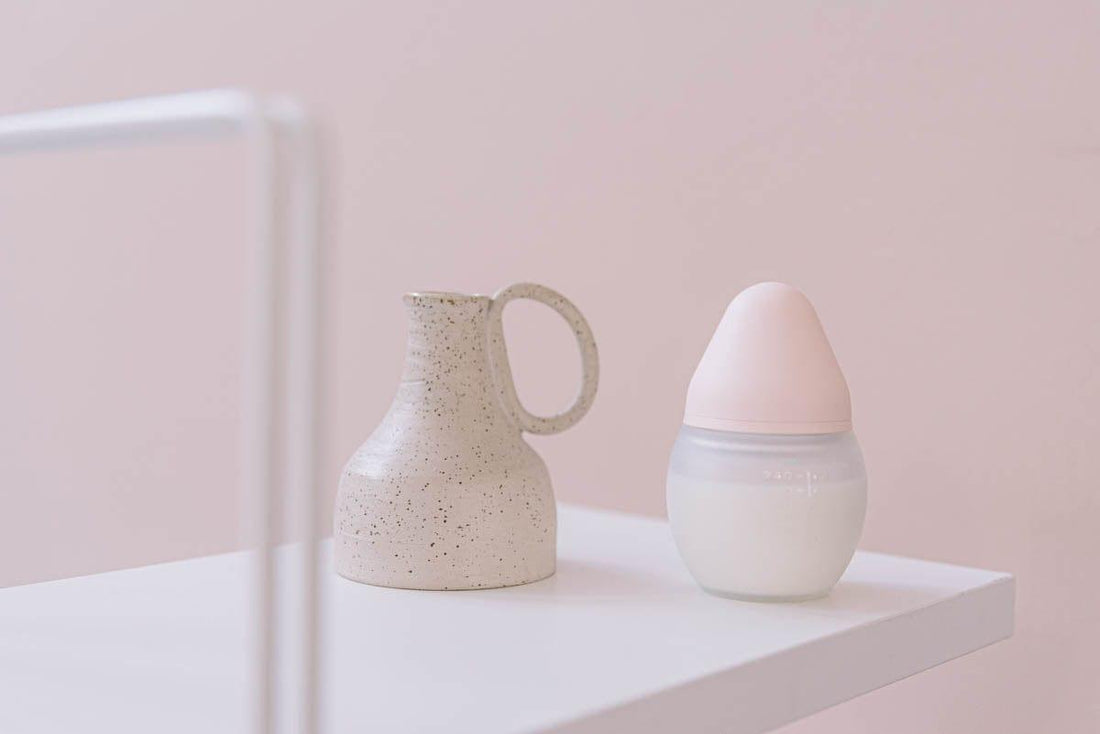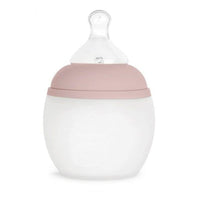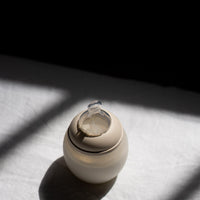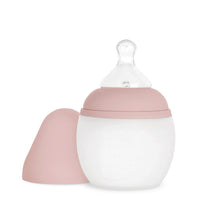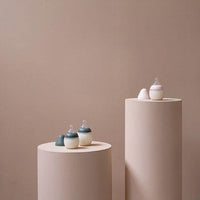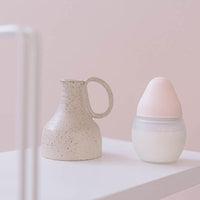 Élhée BibRond Baby Bottle Blush 150ml
The Élhée BibRond Round Bib baby bottle is supplied with a unique One Size (0-24 months) medium-flow teat in order to simplify the life of parents.  One teat, from newborn to 24 months.
The Élhée BibRond baby bottle looks like a breast, designed to mimic the first physical object introduced into the parent-infant relationship, and as a beautiful tribute to motherhood. It is flexible, lightweight, and soft which emulates the feel of a mother's breast.
The teat shape is designed to perfectly adapt to the shape of the baby's palate and is made from subtle silicone to replicate the shape of the mother's nipple to create a sensation that is similar to breastfeeding. The teat is also designed to be anti-colic. It incorporates a valve that reduces the baby's intake of air while feeding, thus decreasing the risk of infant colic.
The baby bottle is designed in pure silicone, a new generation medical quality, and the Elhée Round Bib does not contain bisphenol A (BPA) bisphenol S (BPS), or any other substance likely to harm the health of babies. The leak-proof cap, upper screw ring, and lower ring are made of polypropylene (PP), a plastic that contains no additives, bisphenol-A (BPA) or bisphenol-S (BPS).
Its unique and patented closure system excludes any risk of the milk and its nutrients coming into contact with materials other than those of the bottle and the silicone teat (Zero contact with plastic).
DESCRIPTION 
Medical silicone bottle with anti-colic valve

 

designed to reduce air absorption and the risk of discomfort
Soft and extra-soft physiological teat

 

designed to reproduce the shape of the mother's breast during feeding. Ideally adapted to the shape of the palate, it contributes to the good oral development of your child (recommended by the French Union for Oral Health)
Medium flow adapted to all types of infant formula.

 

To adapt to your baby's needs and sucking rhythm, Elhée teats are also available in Slow Flow and Fast Flow
Ergonomic design, semi-rigid and light for a perfect grip from the first months of your child's life, in complete safety, without risk of breakage
Eco-designed baby bottle

 

made in France (Rhône-Alpes). Assembled in ESAT
Complies with EN 14350-1 / 14350-2 - FDA, US-CPSIA, California PROP 65 and SOR.

 

Patented design and construction
Dimensions: ø8cm x H12,3cm