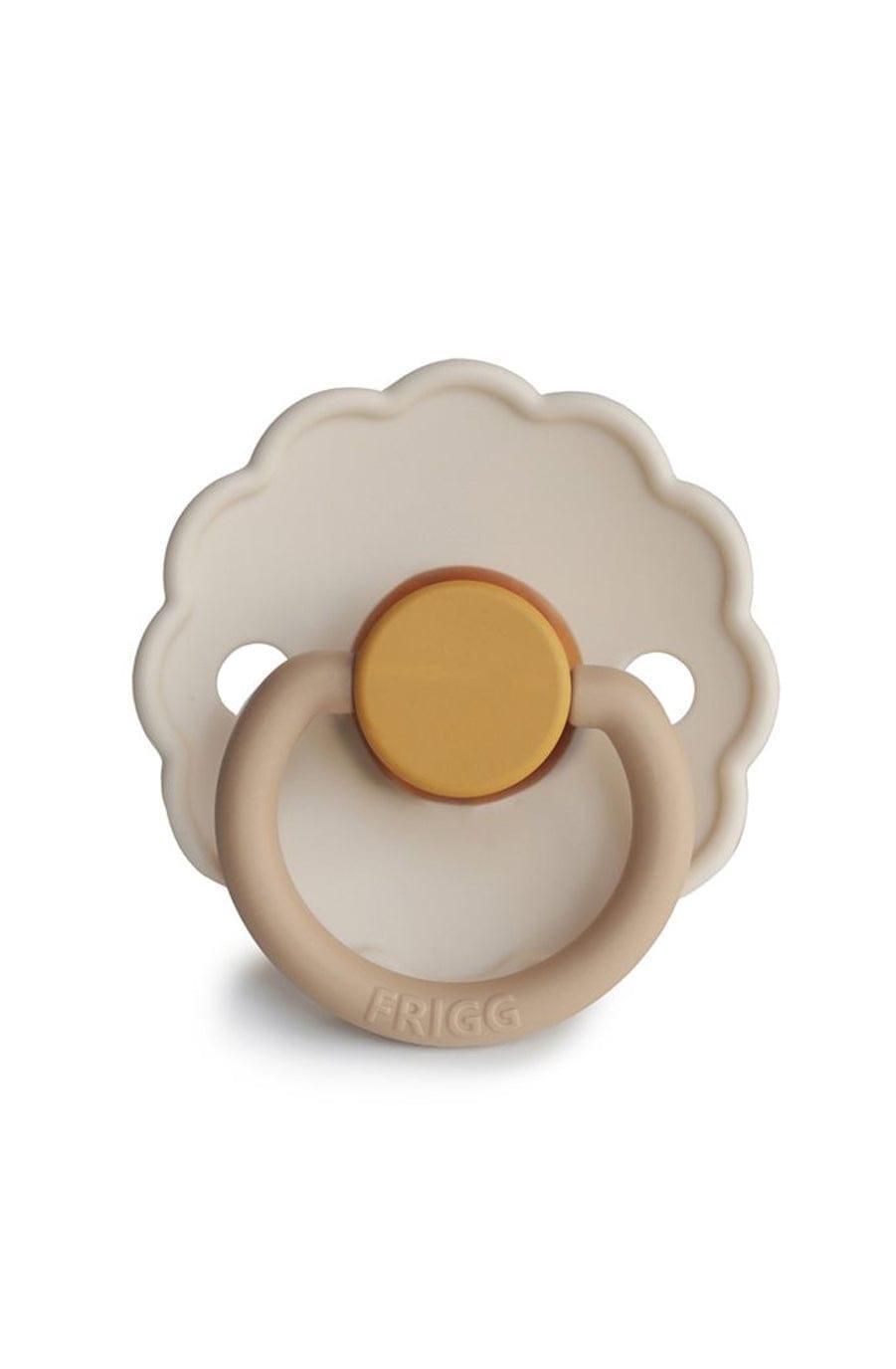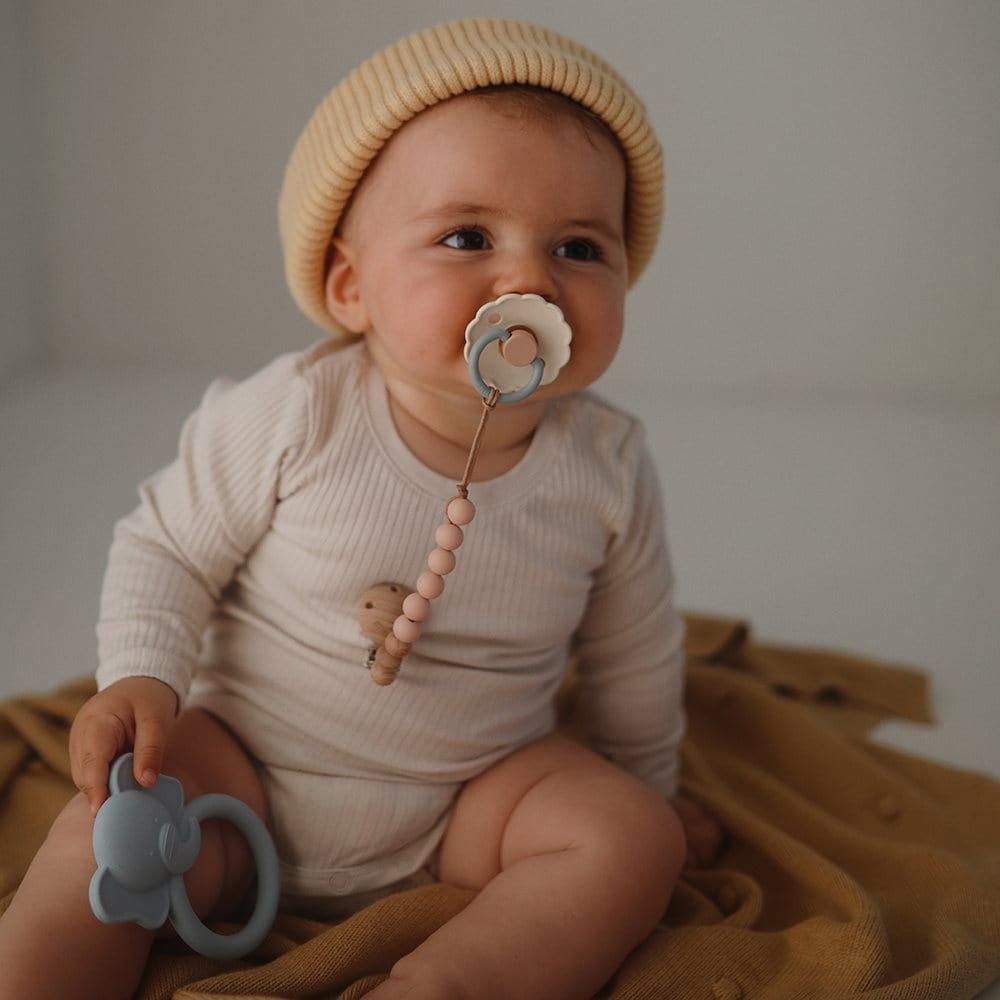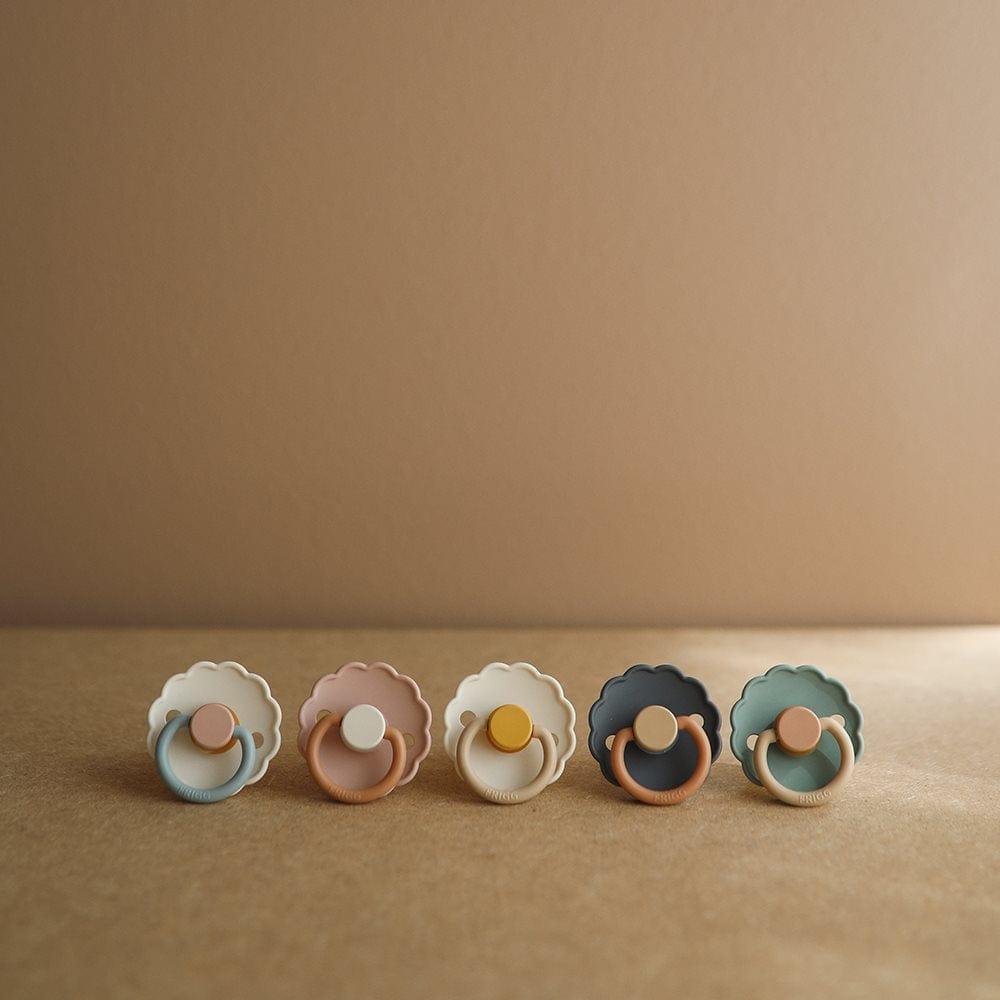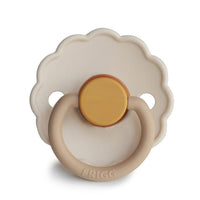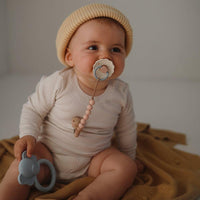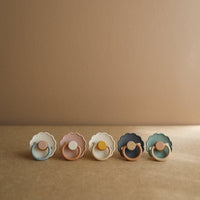 FRIGG Daisy Latex Dummy Chamomile 2pk


The FRIGG line of daisy natural latex pacifiers has been thoughtfully designed for your baby's comfort. The outward curve keeps the pacifier off their delicate skin, while features like air holes and a security handle ensure your baby stays safe.  FRIGG pacifiers make a beautiful addition to your collection of baby essentials.

Pacifier nipple is made from 100% natural rubber latex.

100% free from BPA, PVC, and phthalates.

Designed and manufactured in Denmark.

Pacifiers are made with natural rubber and may expand with use.

Meets EN1400 + A2 test.

Pack of 2 pacifiers.

Size 1 (0-6 months)

Care
Always sterilize each pacifier before use by washing with hot water and leaving to air dry.  For hygienic reasons, we recommend discarding the pacifier after 3-4 months.