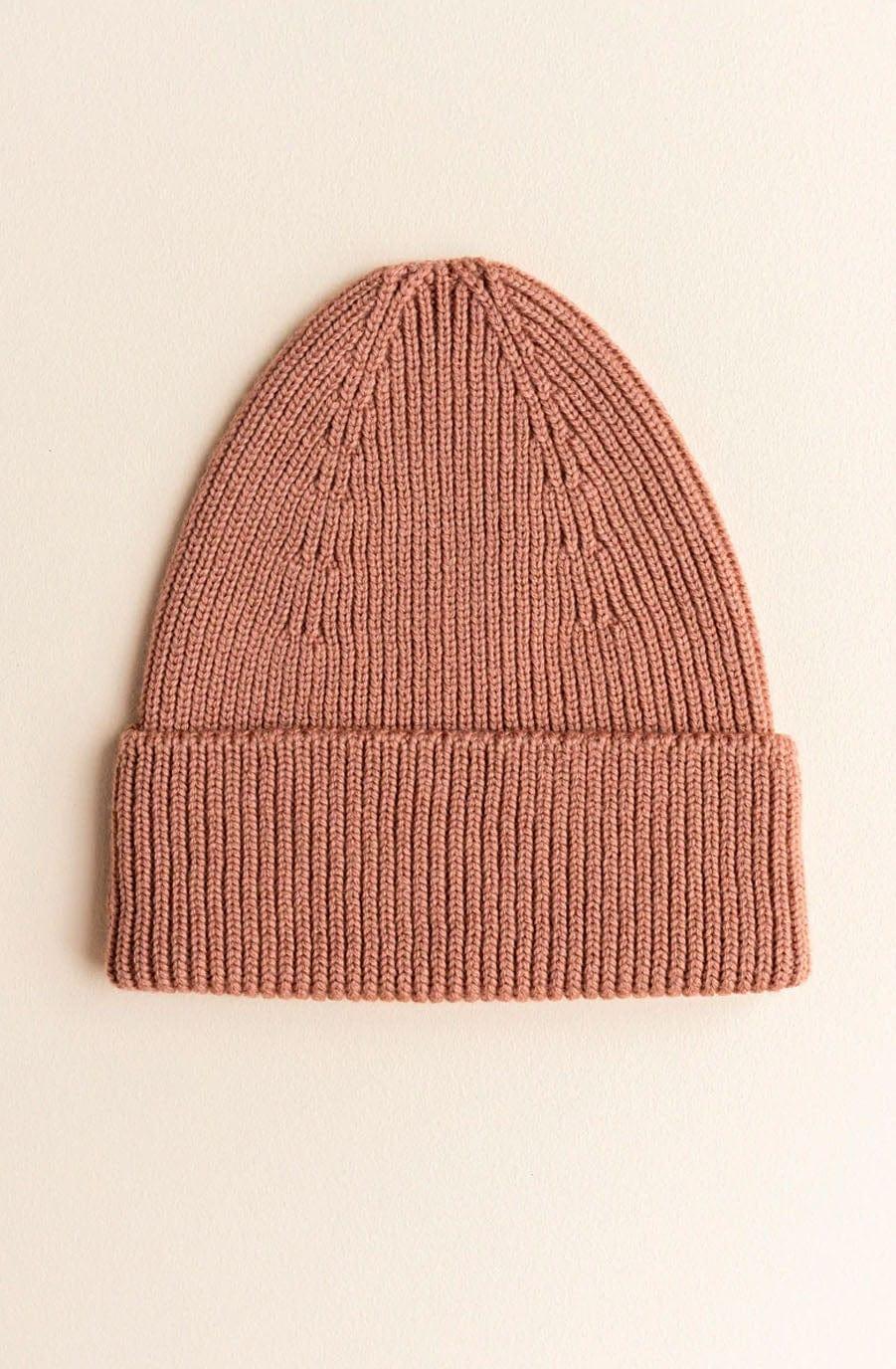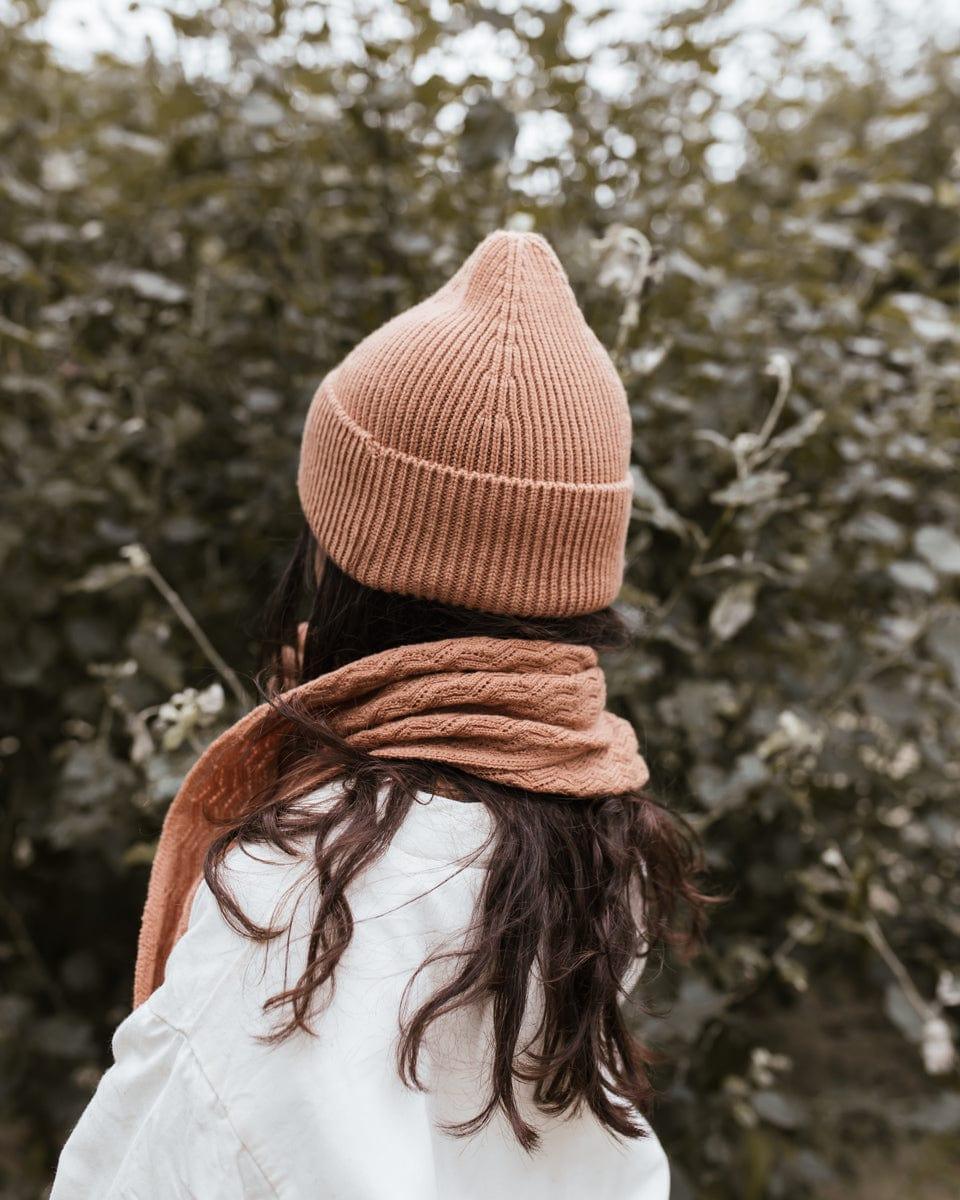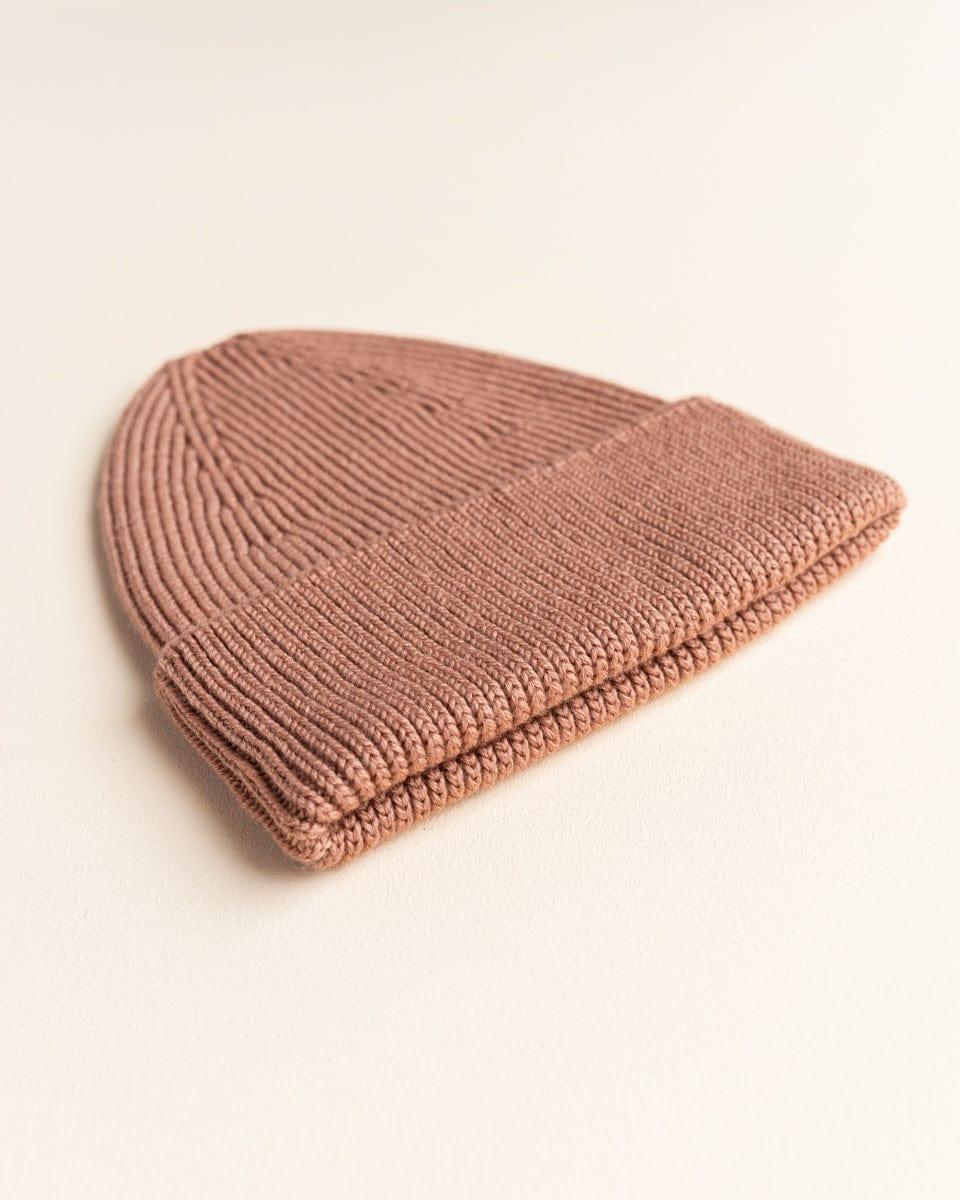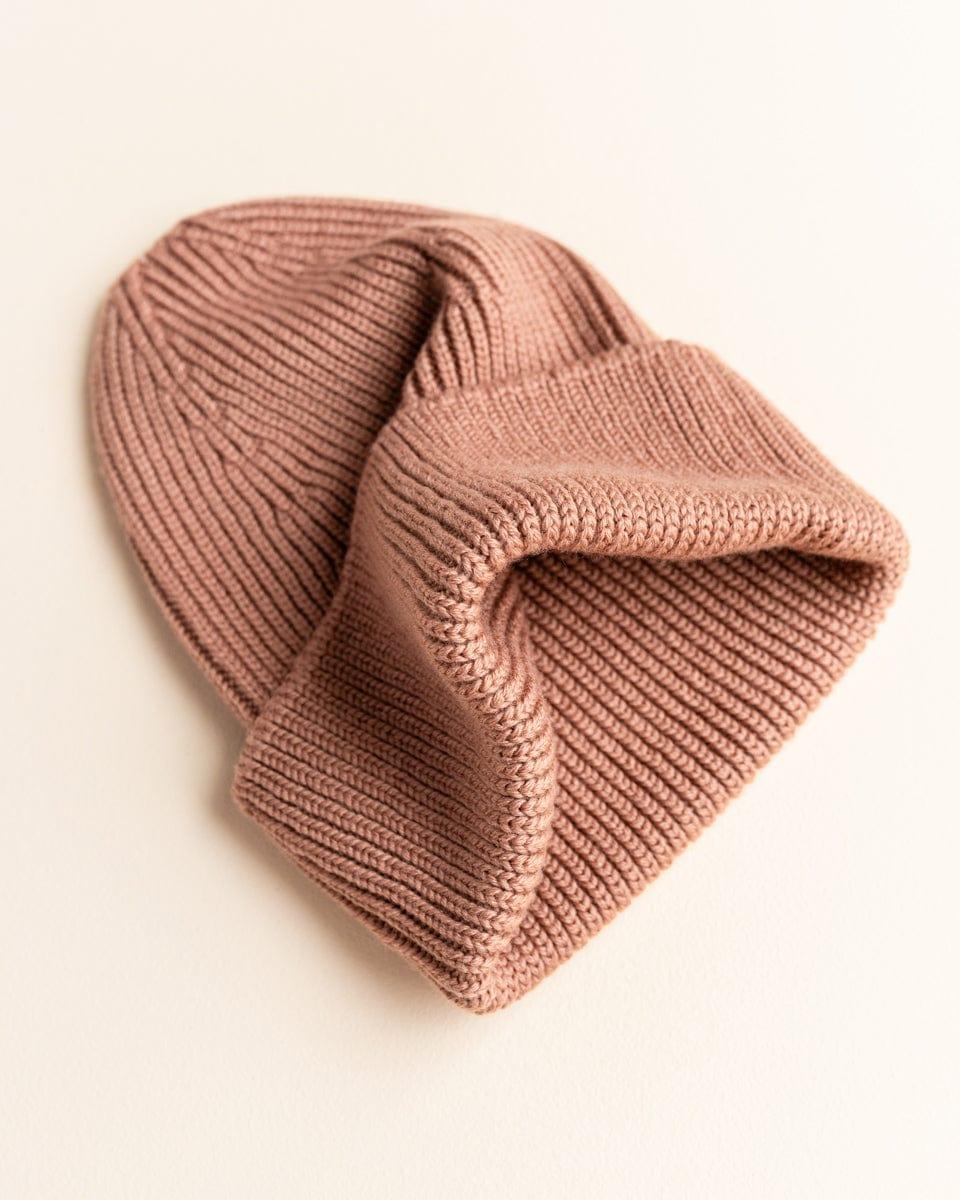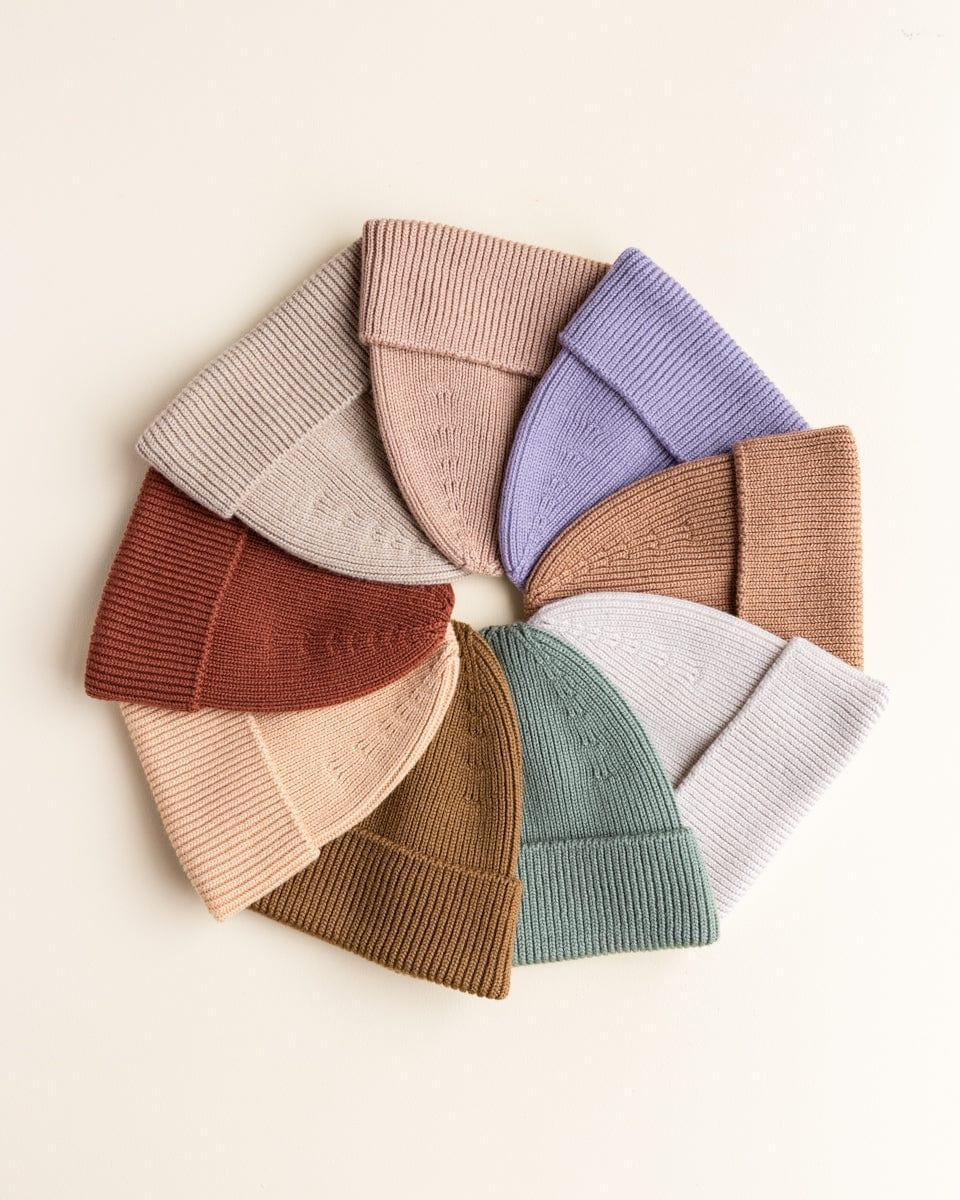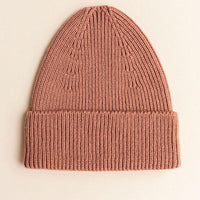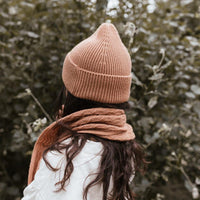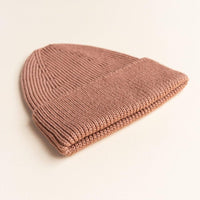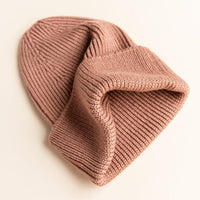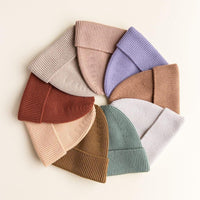 Hvid Beanie Fonzie Terracotta
Enter the uber-cool, Hvid knitted beanie, perfect for the tiny trendsetters aged 2-5 years. Crafted from 100% Merino wool, the Hvid beanie is like a warm hug for their head.
But wait, there's more! This isn't just any beanie. It's super soft, seamless, and rib-stitched for a snug fit. It's like the VIP lounge of headwear. Plus, it's versatile - wear it loose for a laid-back look, or fold it double for a tighter fit.
And the cherry on top? Your toddler can match with the adults, making it the perfect accessory for those adorable family selfies. So, go on, make your little one the coolest kid on the block with our Hvid Merino wool beanie.
Material:

 

100 % extra fine Italian merino wool

 

(oeko-tex,mulesing-free).
It's not necessary to wash merino wool frequently. This fibre is self-cleaning. 

It's perfect to just air outside. 

Otherwise, wash it very gently by hand with lukewarm water of MAX.30° 

Use a wool detergent to wash

Machine wash only on a WOOL PROGRAM 20°, low speed, 

at one's own risk as we cannot guarantee the individual program settings on the washing machines.

Merino wool doesn't itch and is antibacterial and therefore perfect for kids with eczema or sensitive skin

Made in Belgium

Size: 2-5 years
HVID:
Hvid is a Belgian soft knitwear brand offering long lasting goods for your little ones, made from merino wool. Items are crafted in a small family factory in the Belgium countryside in small, thoughtful batches, and finished by hand in the studio bringing you quality, handcrafted pieces to cherish and pass on.