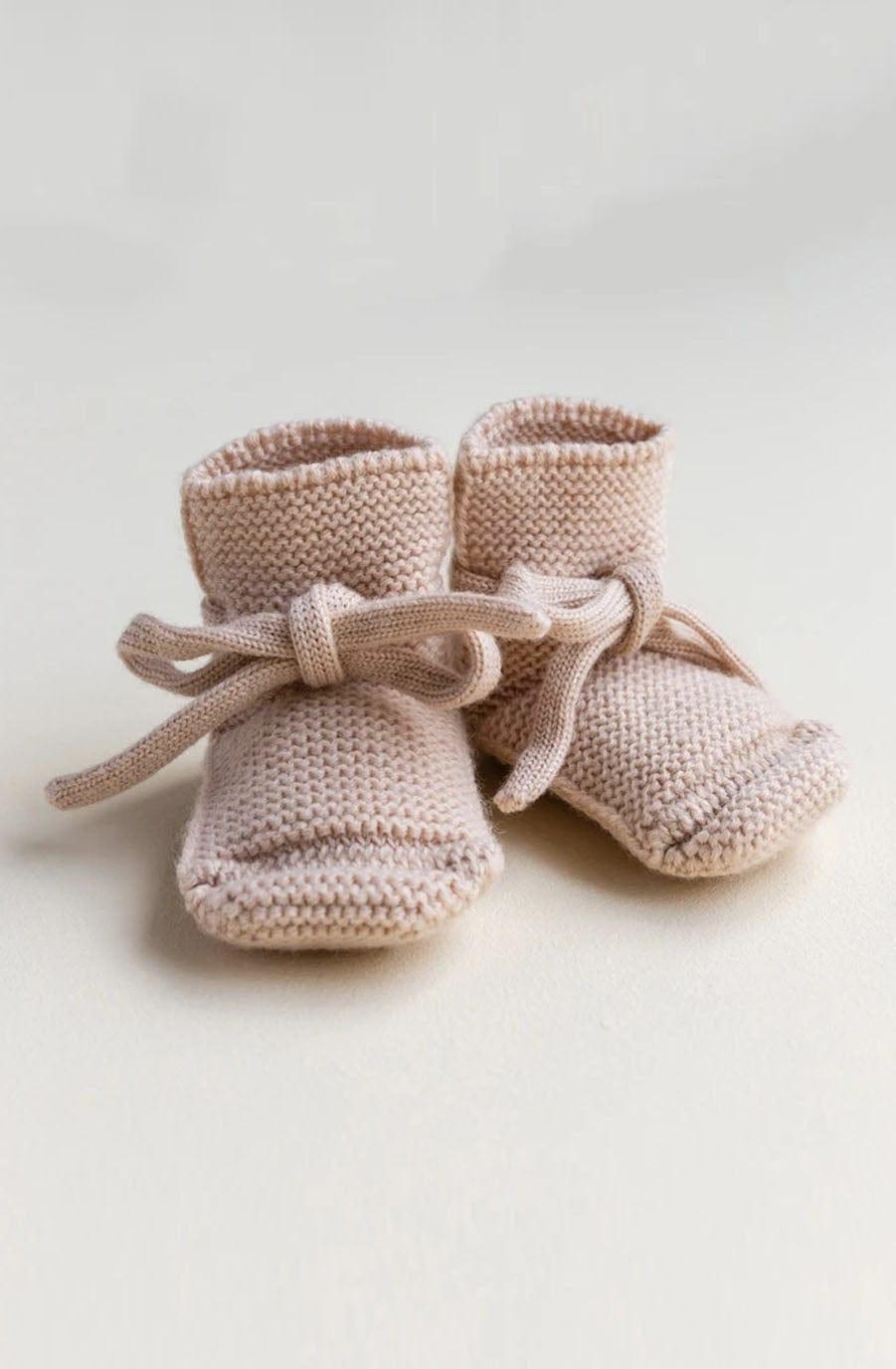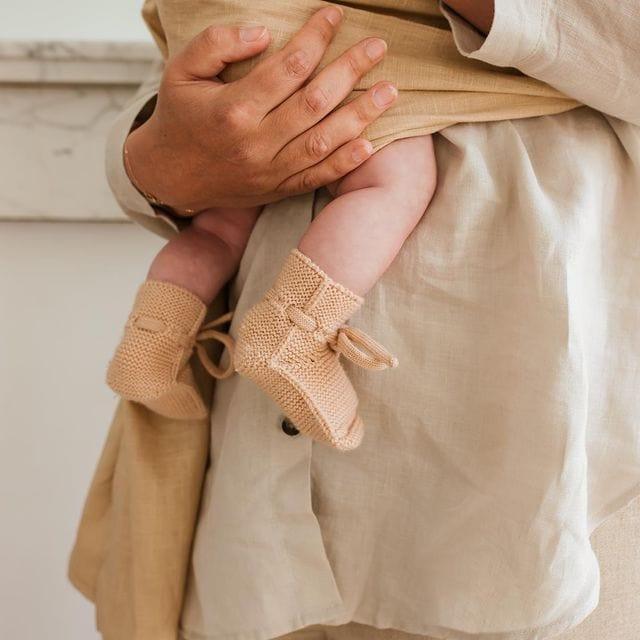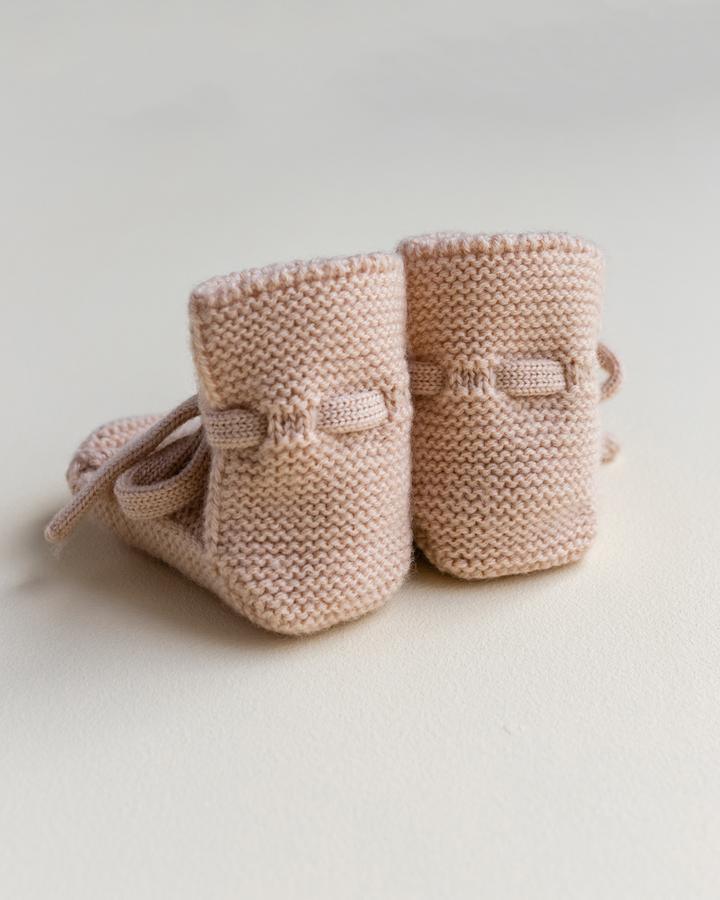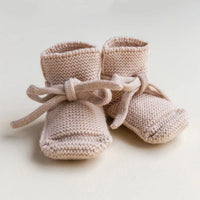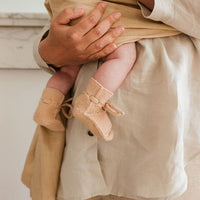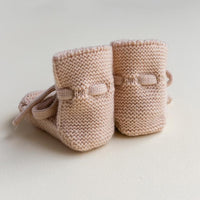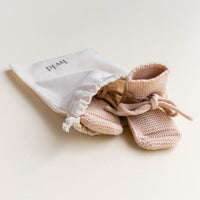 Say goodbye to the age-old problem of baby booties that just won't stay put. Our booties are praised for their perfect fit, especially on those tiny, wriggly heels. Thanks to the clever lacets, these booties aren't going anywhere, no matter how much your little one kicks and squirms.
Now, let's talk about pilling. You know, those little fuzzies that show up after the first wear? Well, with our booties, it's a one-time thing. After a few wears, the pilling calls it a day and leaves you with smooth, comfy booties for your bub.
But the real star of the show here is the Merino wool. This stuff is like the superhero of the wool world. It doesn't itch, it's antibacterial, and it's perfect for bubs sensitive newborn skin. It's like a gentle, warm hug for your baby's feet, without any of the scratchiness of regular wool.
So, wrap those tiny toes in our Merino wool booties. They're more than just footwear, they're a game-changer for your baby's comfort.
Size: 0-9 months
Material:

 

100 % extra fine Italian merino wool

 

(oeko-tex)
Dimensions: 9.5 cm length, 6cm width
Made  in Belgium
Washing instructions
: 
It's not necessary to wash merino wool frequently. This fiber is self-cleaning. 

It's perfect to just air outside. 

Otherwise, wash it very gently by hand with lukewarm water of 30° 

Use a wool detergent to wash

Machinewash only on a special wool program 30°, low speed, 

at one's own risk as we cannot guarantee the individual program settings on the washing machines.
HVID:
Hvid is a Belgian soft knitwear brand offering long lasting goods for your little ones, made from merino wool. Items are crafted in a small family factory in the Belgium countryside in small, thoughtful batches, and finished by hand in the studio bringing you quality, handcrafted pieces to cherish and pass on.