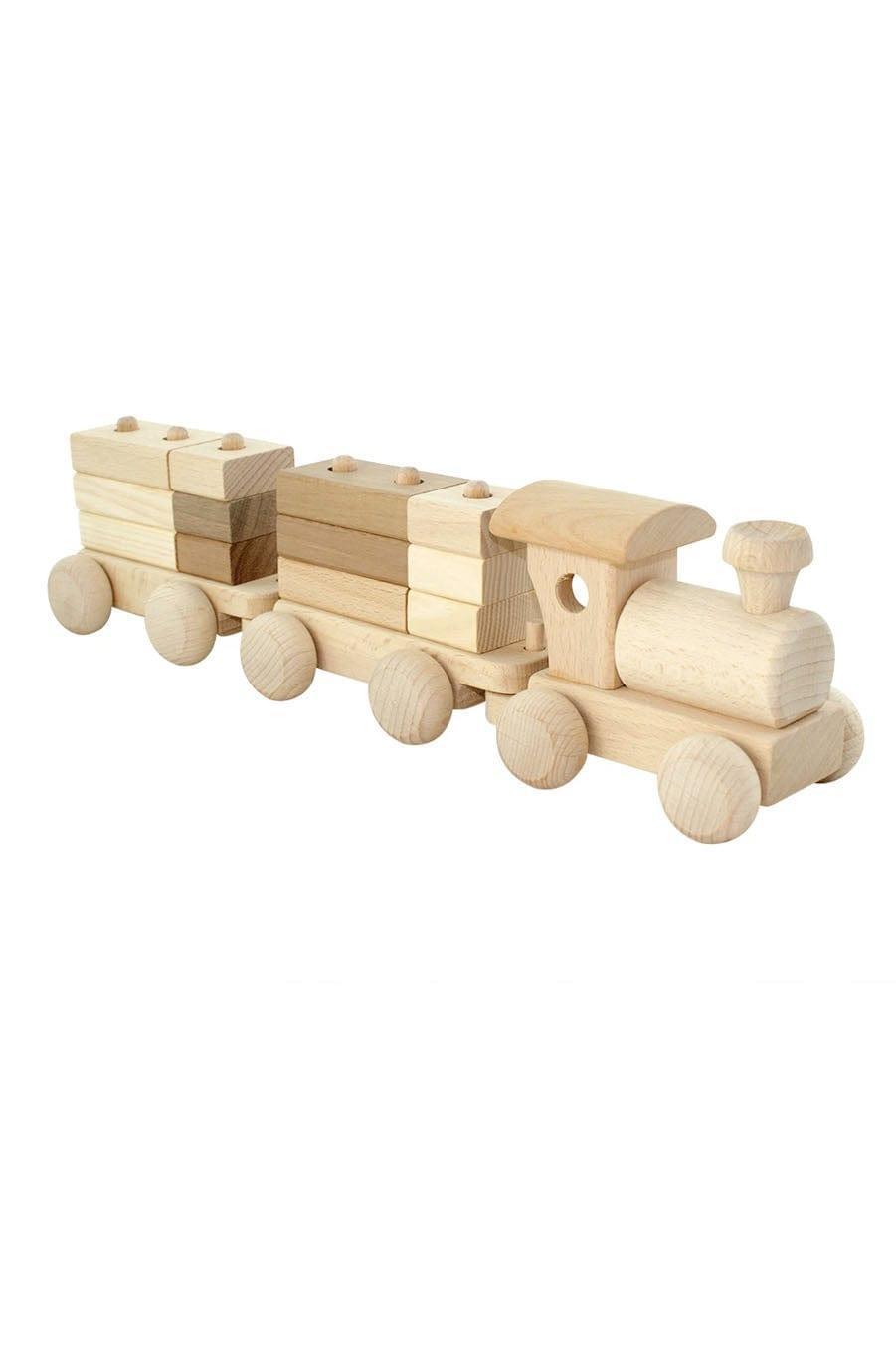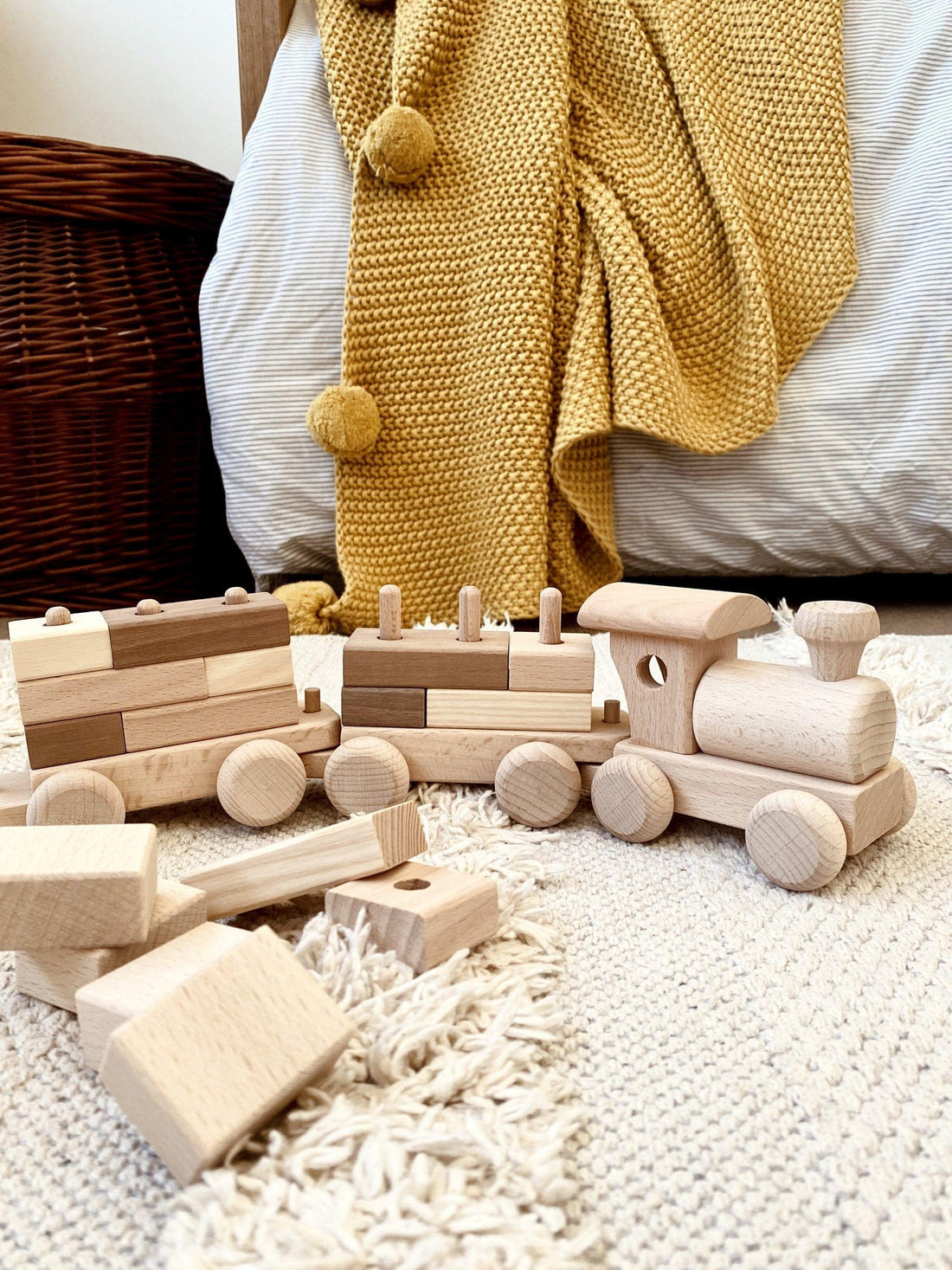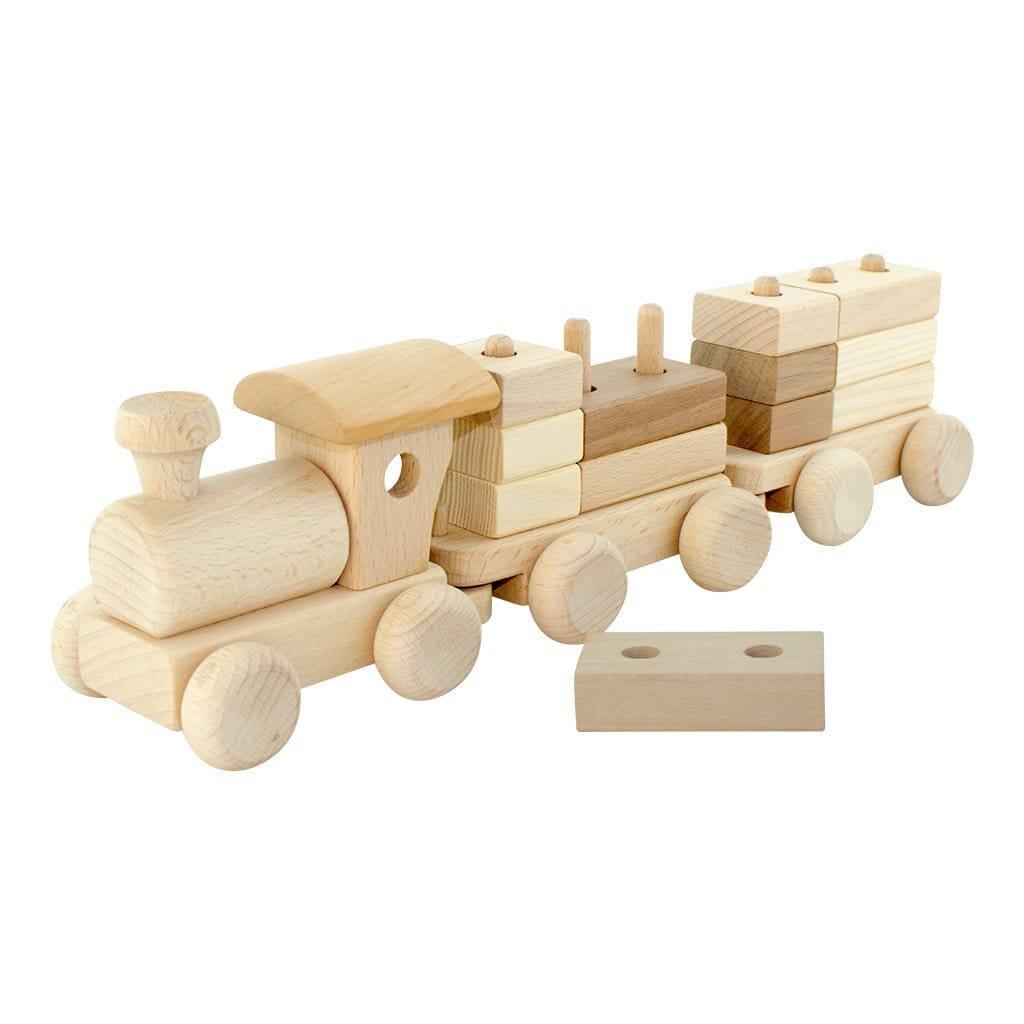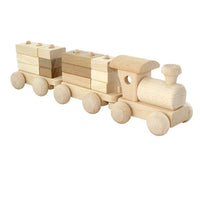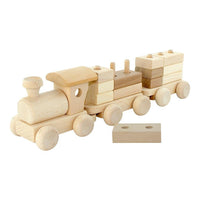 Jasio Wooden Train With Stacking Blocks, Esme
We love wooden toys and we get especially excited when we find one that's not only a great toy but that also has something special and educational included. These adorable wooden train sets from Jasio toys are lots of fun and allow children to learn while stacking all the different blocks onto the cargo carriages and seeing how they fit together. Another great way for children to practice their problem-solving skills as they play.
Excellent addition to any playroom.
All of the stacking pieces are included. All of the wheels spin freely and the carriages easily detach.
Measurements:L: 34cm W: 7cm H: 9cm
Material: Ash & Beech Wood
Age Guide & Safety: Recommended for 3 years+. Our toys are safety tested and certified, however, we always advise that toys be checked prior to play and recommend adult supervision during playtime. Not suitable for children 3 year and over who still have a tendency to put things in their mouth.