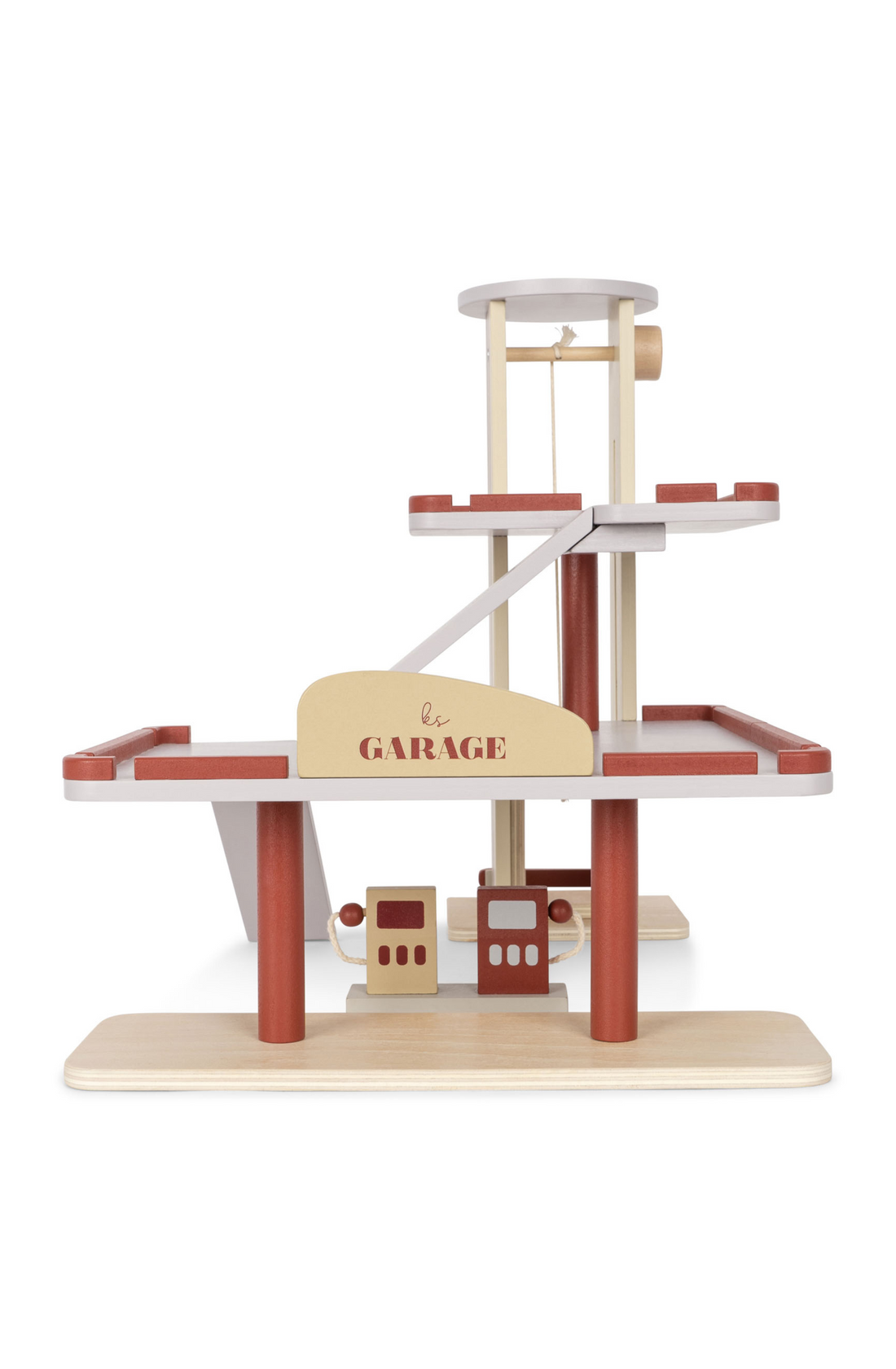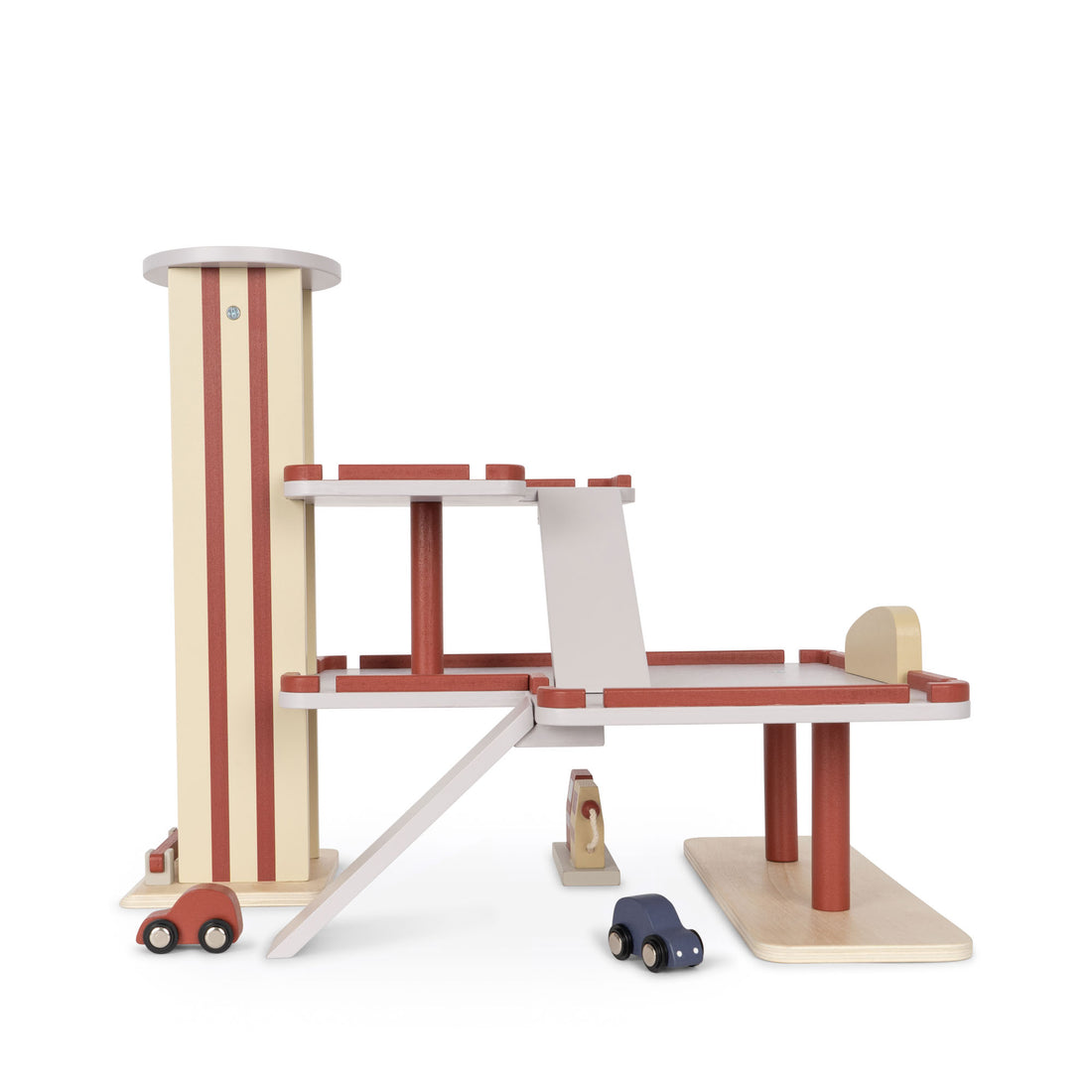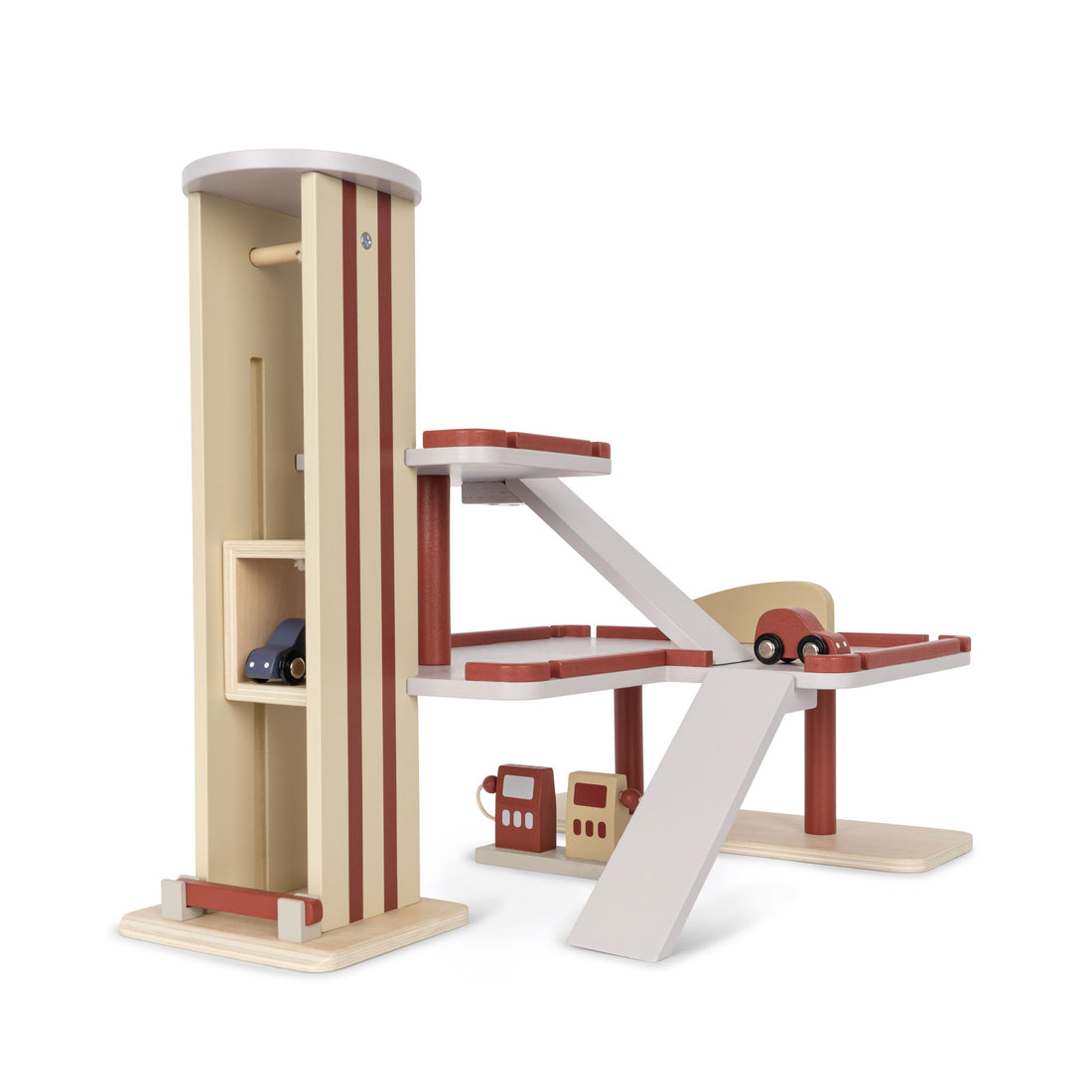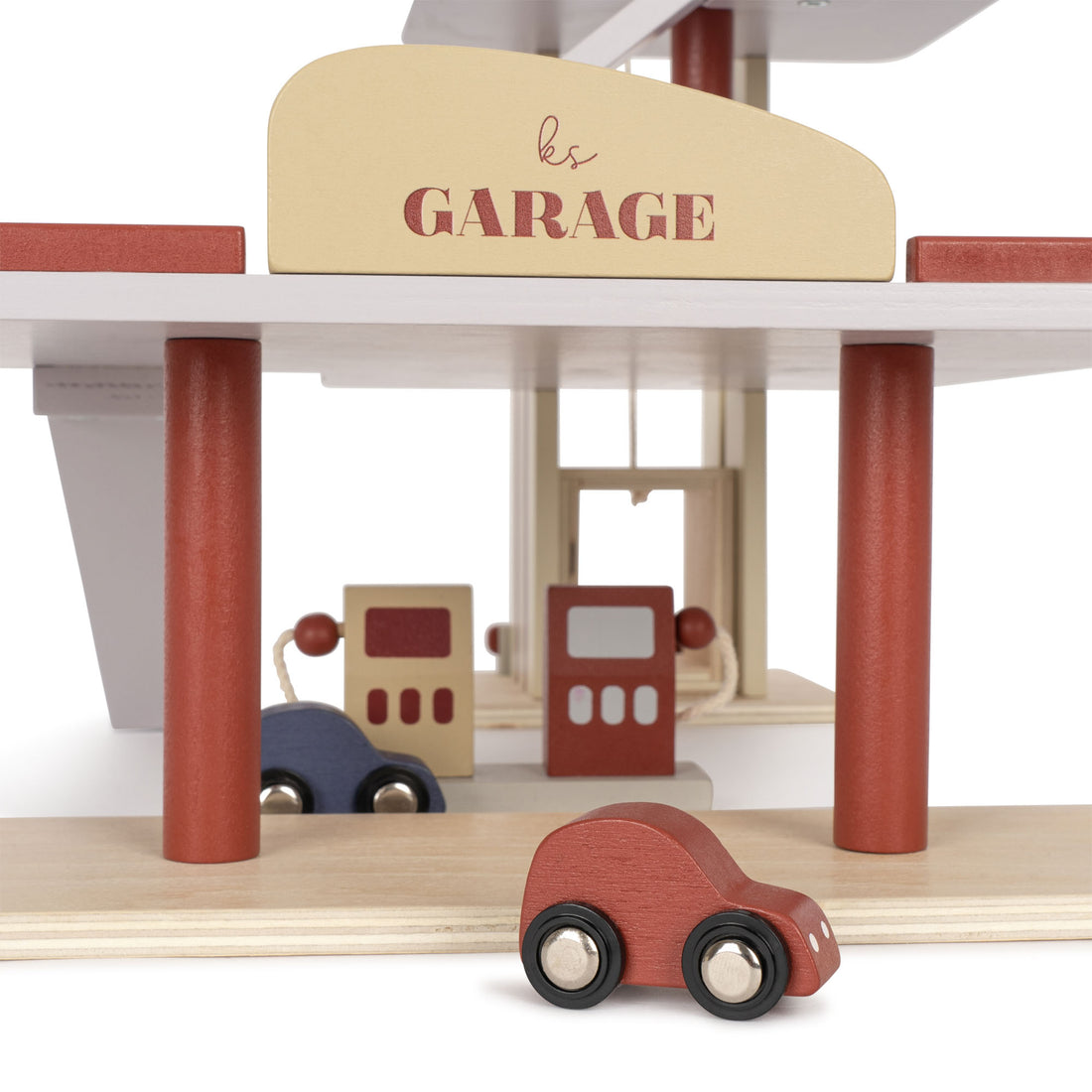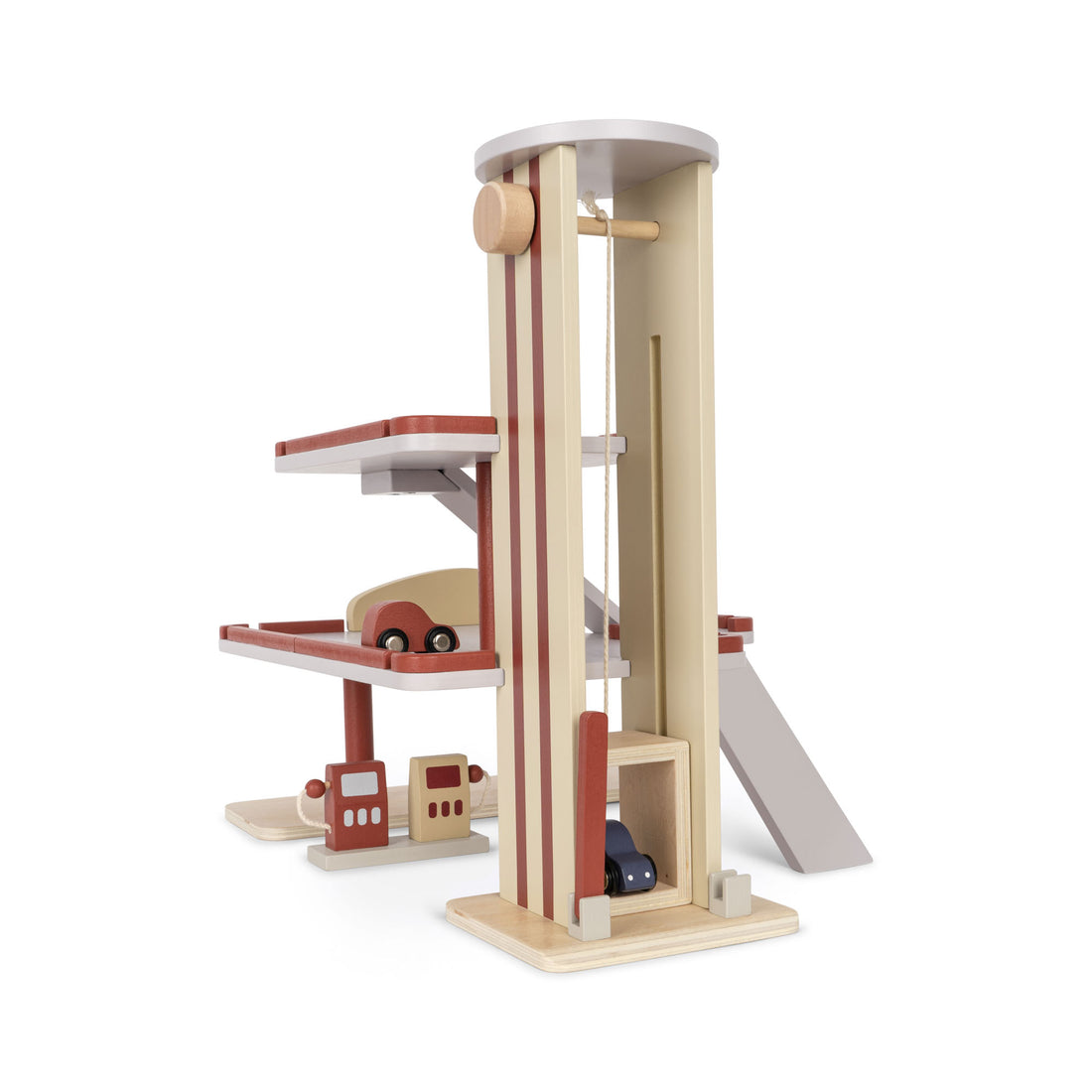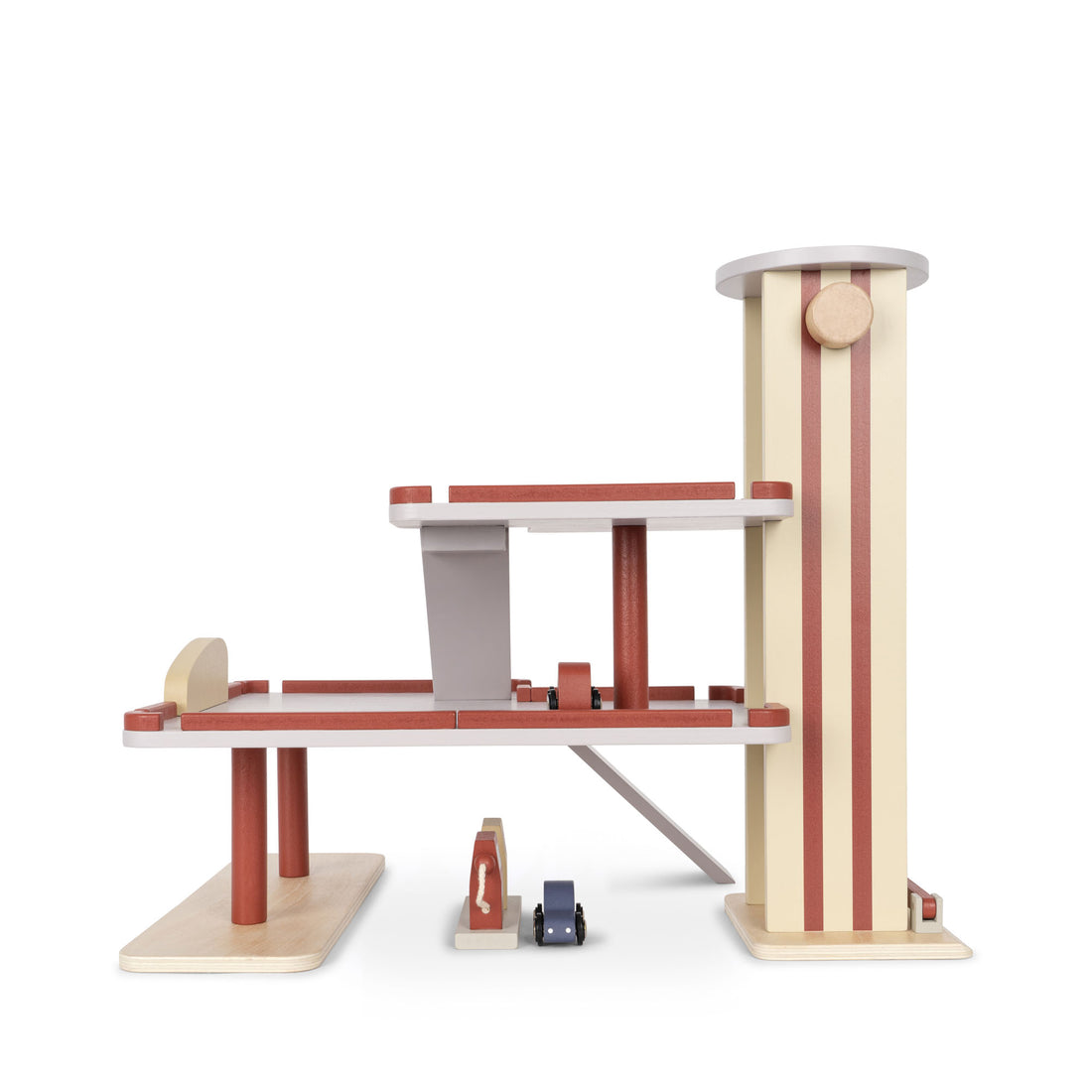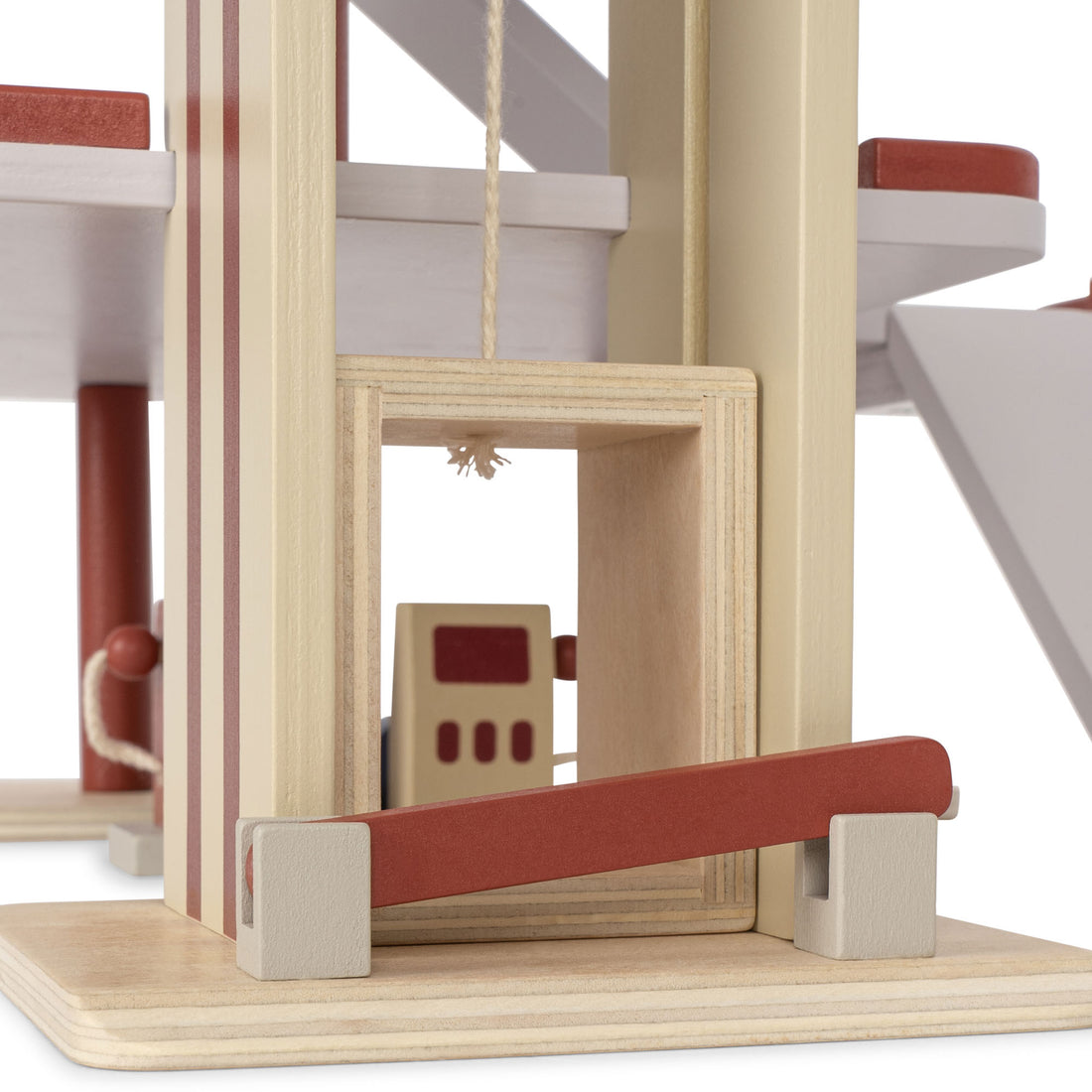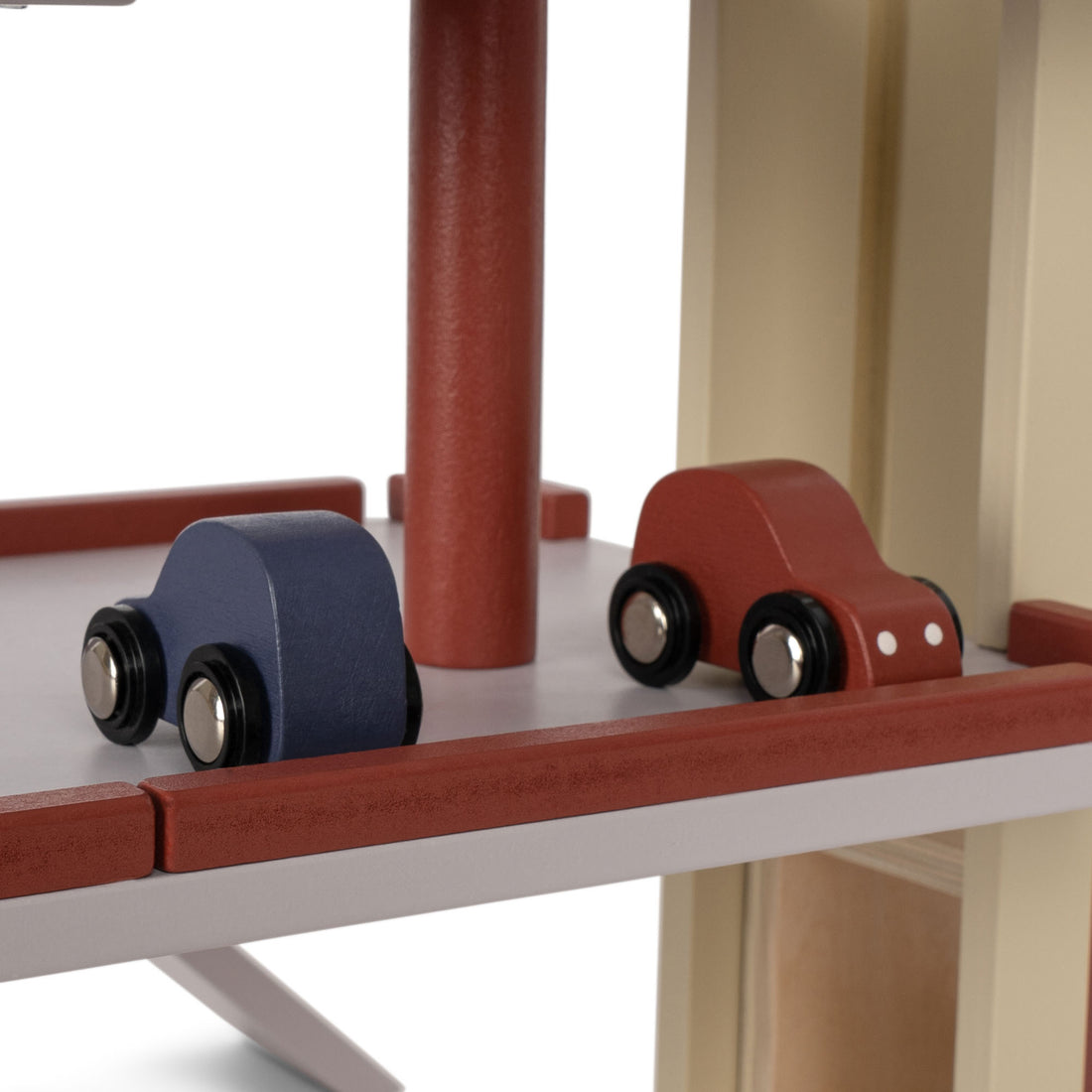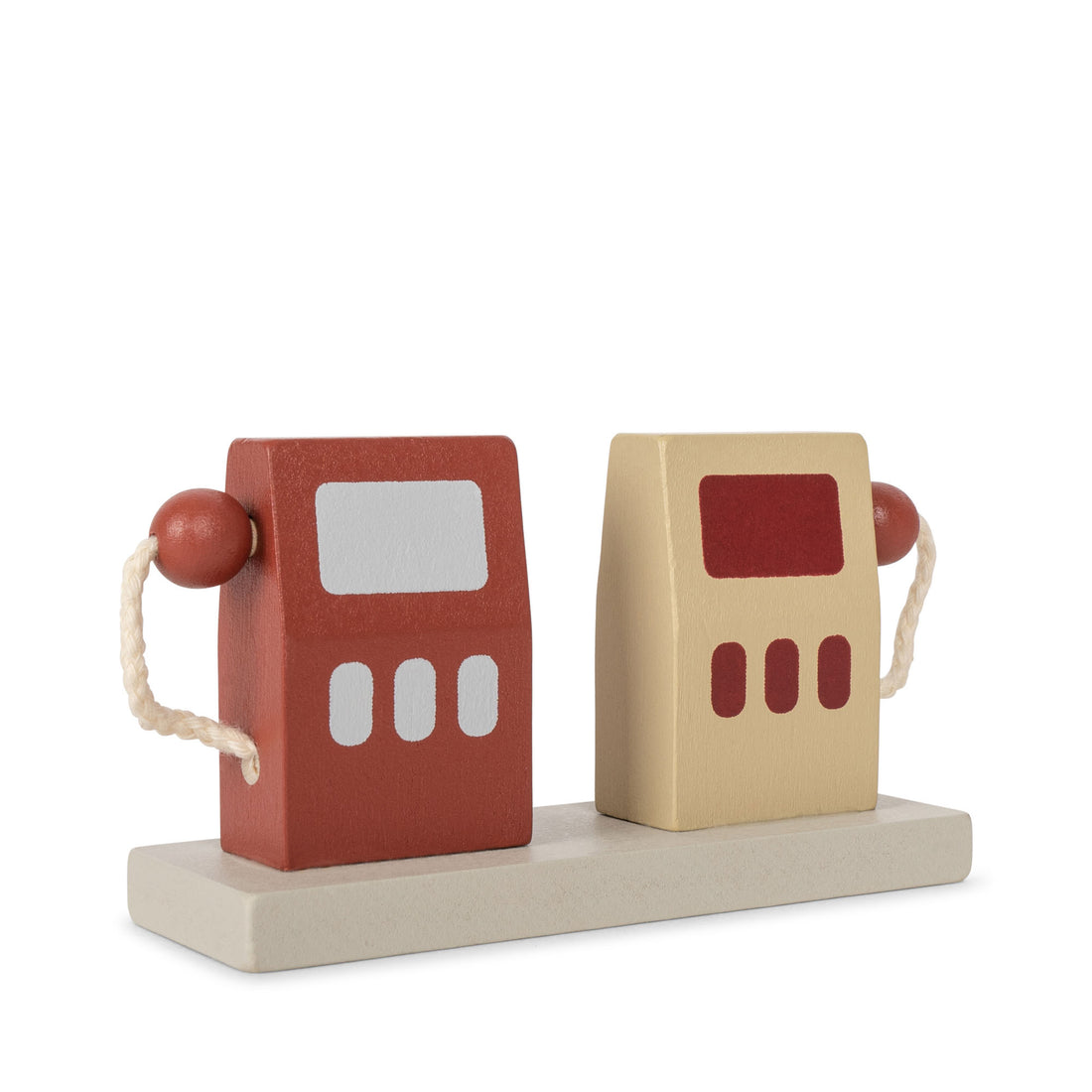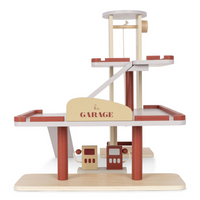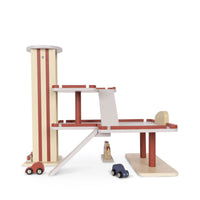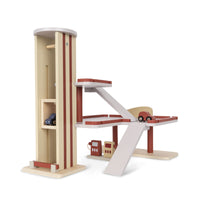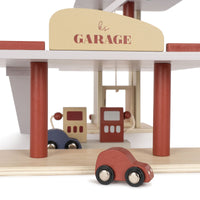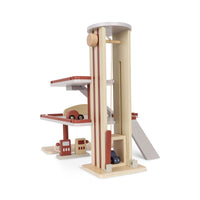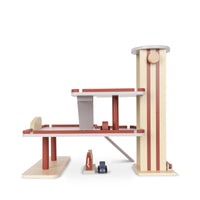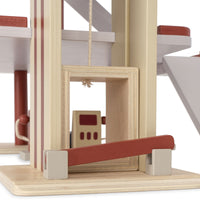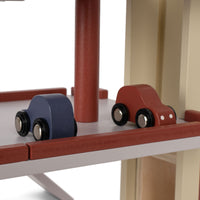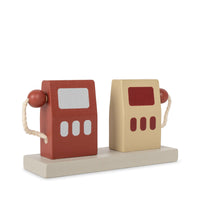 Konges Slojd Wooden Garage, Sleet
Zoom into the world of make-believe with our Konges Sløjd Grand Wooden Garage and three cars. 
From high-speed races to routine pit stops, let your little motor enthusiast steer their way through stories of bustling city streets and adventurous road trips. This Konges Sløjd  garage isn't just a play space; it's the hub of a hundred epic tales!

Crafted lovingly from 100% FSC plywood, our Konges Sløjd  garage stands as a testament to timeless play and enduring craftsmanship and comes with three wooden cars. With sleek lines and a sturdy build, it's designed to be the cherished backdrop to countless car capers. And wait, what's a garage without its cars? This comes with three wooden cars, made from MDF and ready to roll on any mission your little one can imagine.
Tailored for budding car lovers aged 3 and up, this Konges Sløjd set is more than just a toy; it's a ticket to a world where imagination sets the speed limit.
DESCRIPTION
Brand: Konges Sløjd 
Material: Garage - Durable 100% FSC Plywood; Cars - Solid MDF
Dimensions: W: 45 x H: 28 x D: 31 cm
Age Suitability: Ideal for young car aficionados aged 3 and up
Rev up the engines and dive into endless automotive adventures with our Grand Wooden Garage. It's not just a toy; it's the heart of every car story your child will ever tell!
About Konges Slojd:

Konges Sløjd is a creative brand who salutes the wild, varied and perfectly imperfect life with children. Their aim is to make thoughtful and quality conscious designs using our unique signature prints and colour palette, whilst dropping in an imaginative humorous aesthetics. Everything is crafted to survive snuggly newborns, adventurous toddlers or curious children and still be passed on - not only to siblings but to future generations. 
Konges Sløjd embraces the ups and downs of parenthood and hopes to bring a little bit of simplicity into your lives through their comfy, technical and versatile collections. Thee bring heart and consideration into everything they do so that you can focus on having fun and making memories.