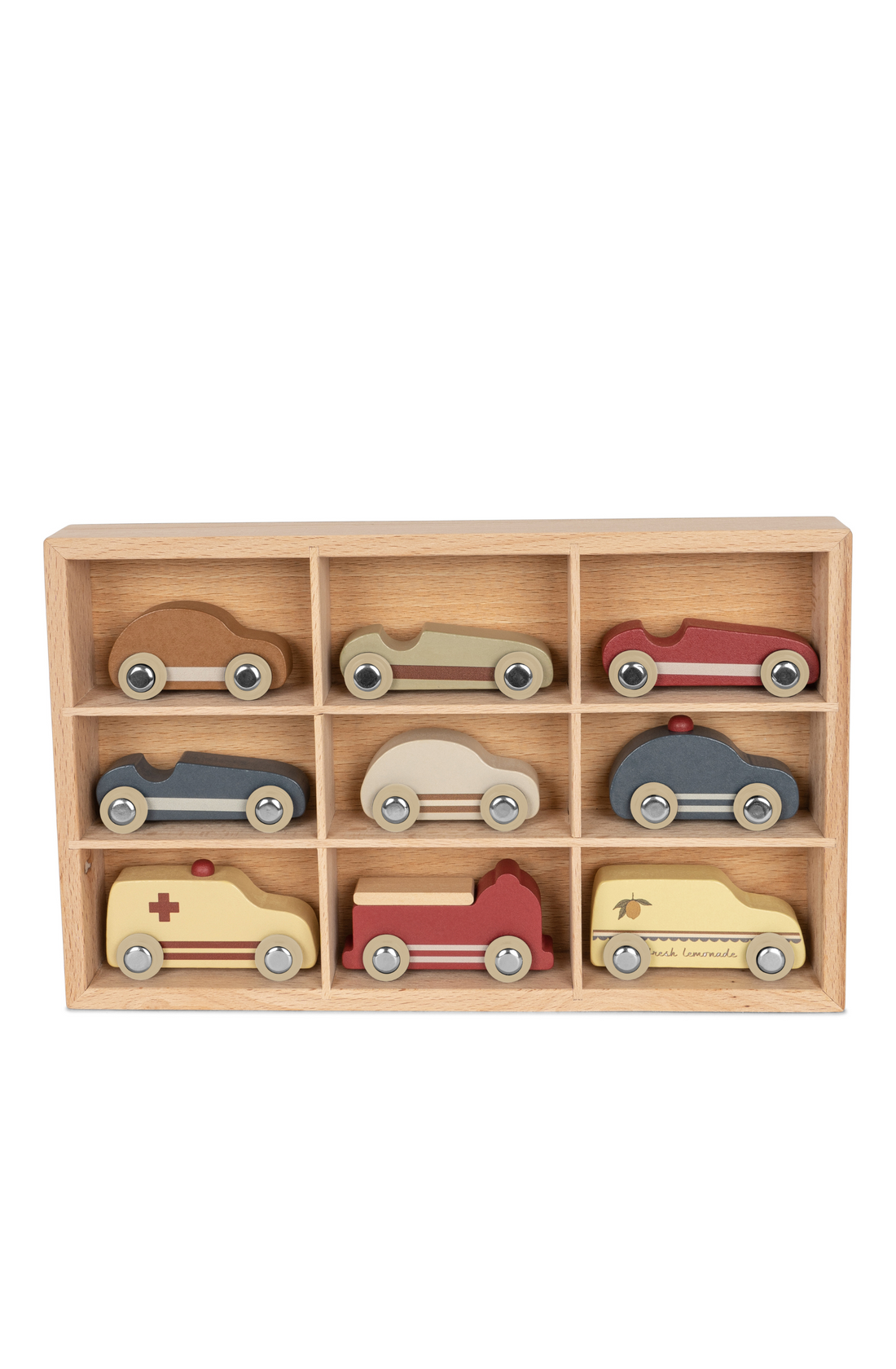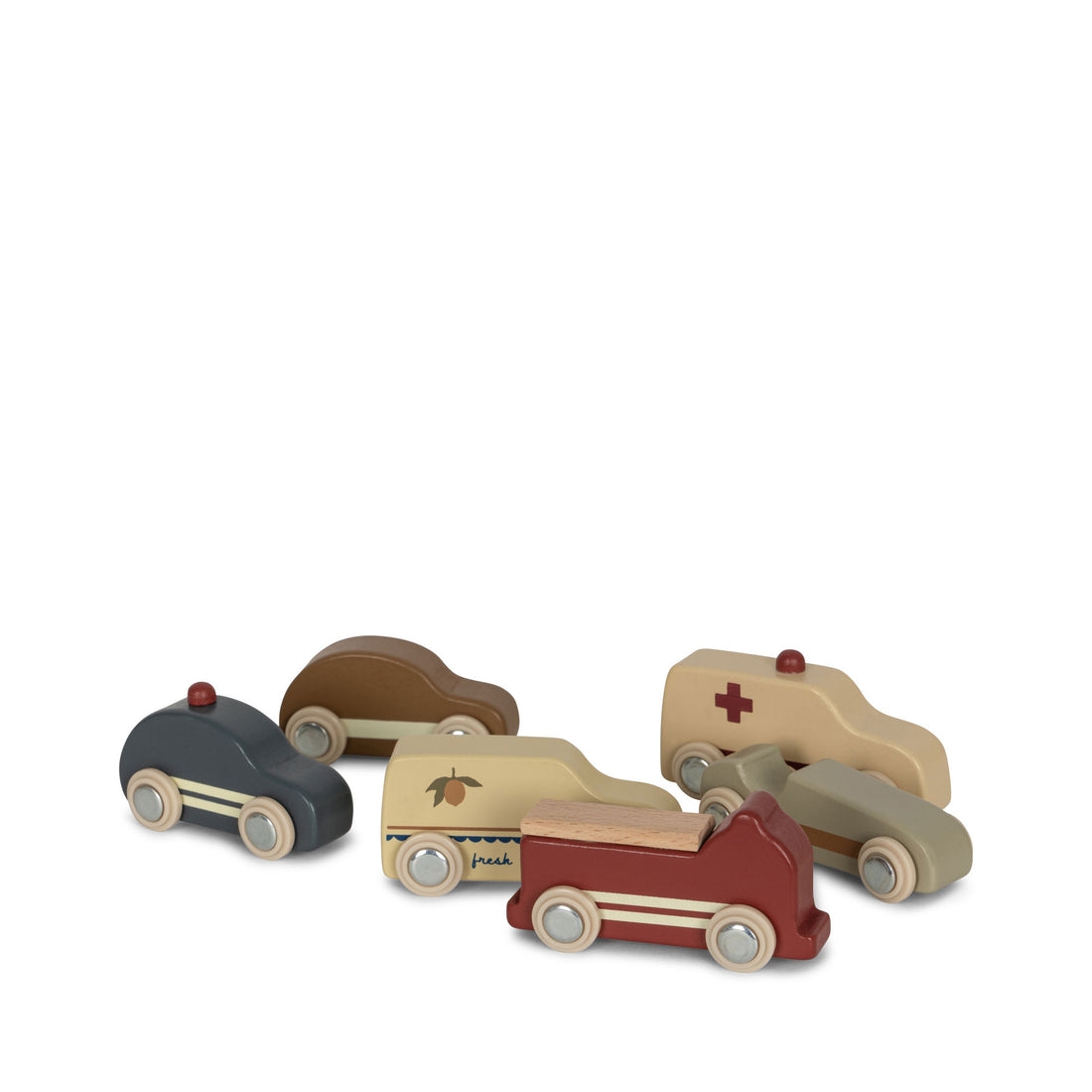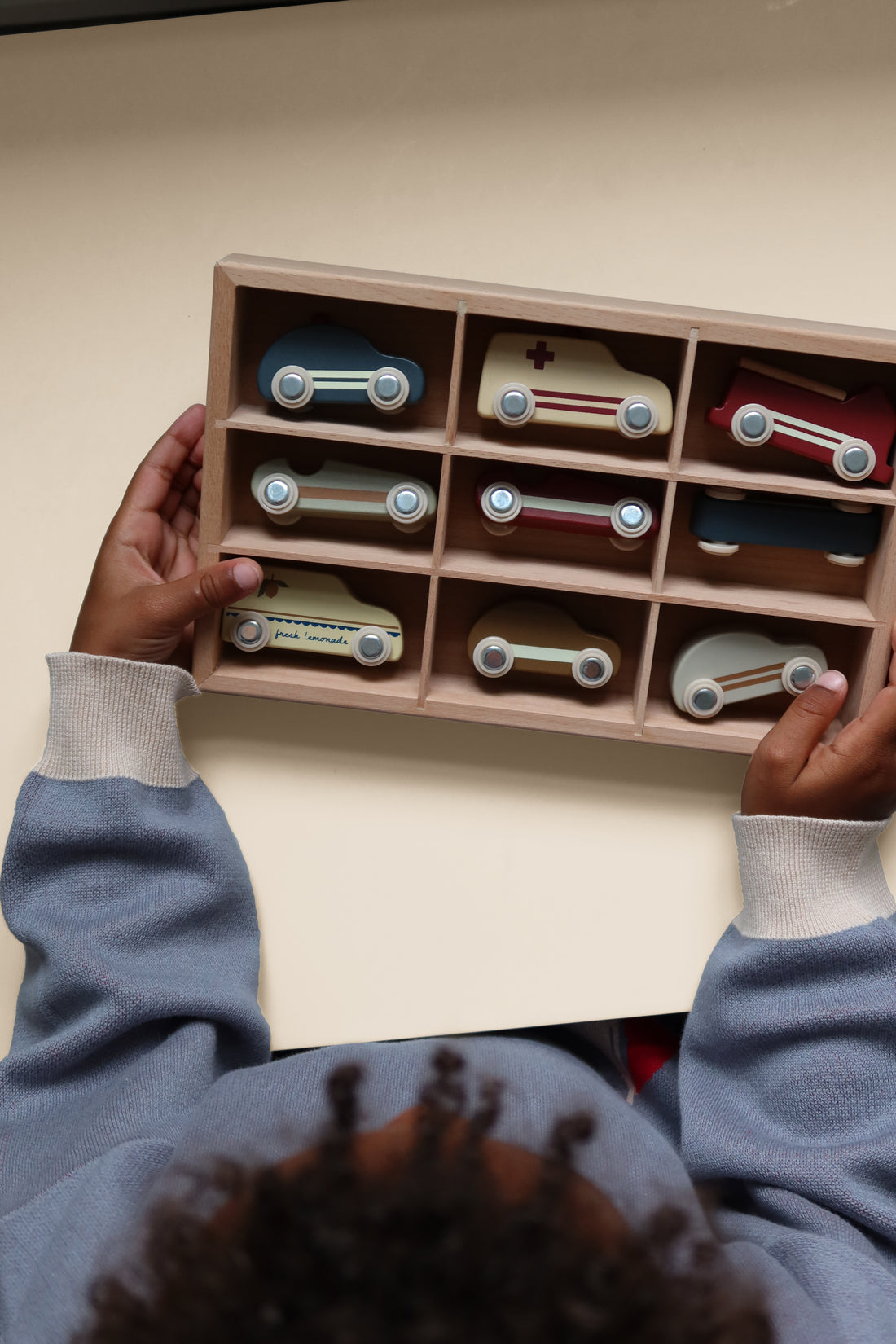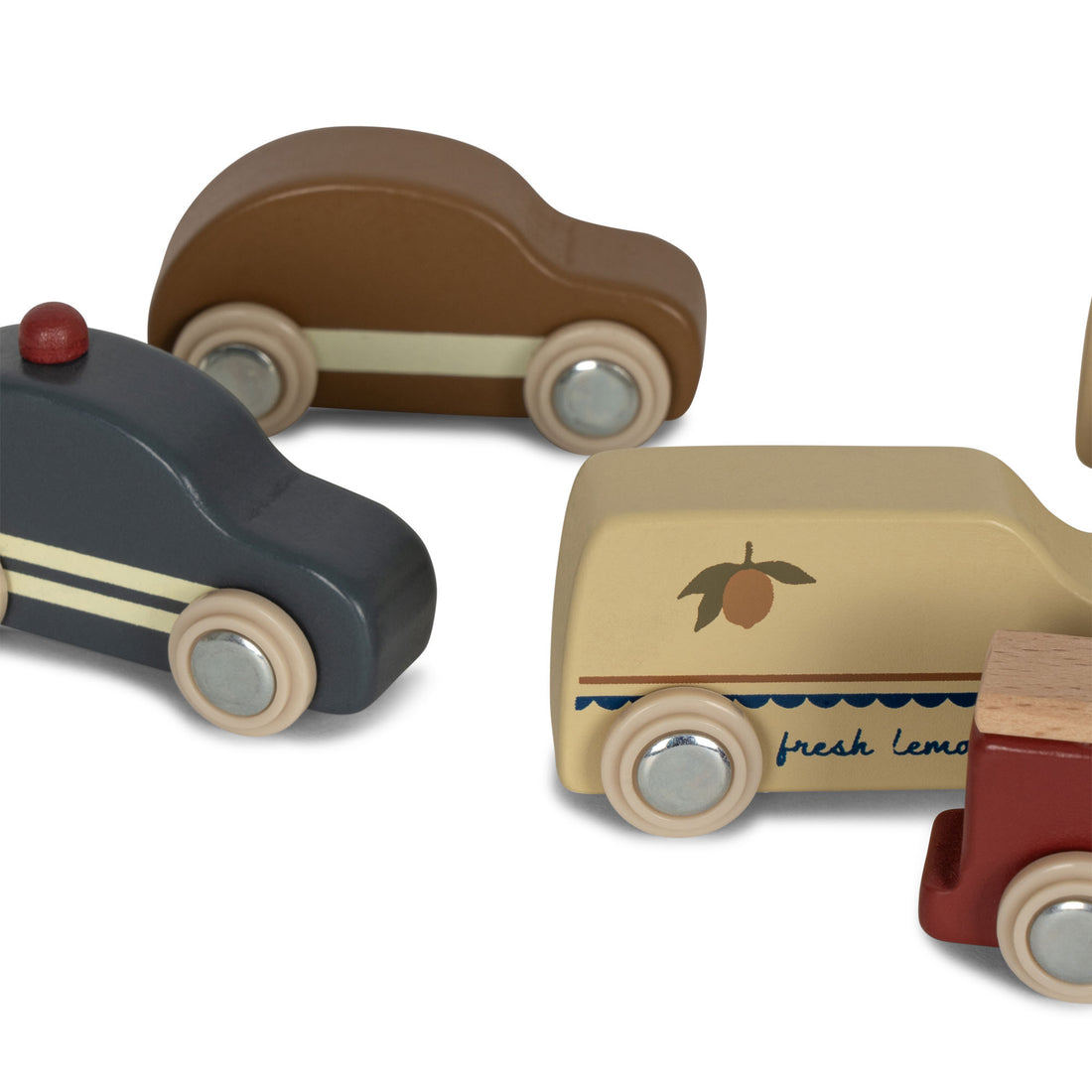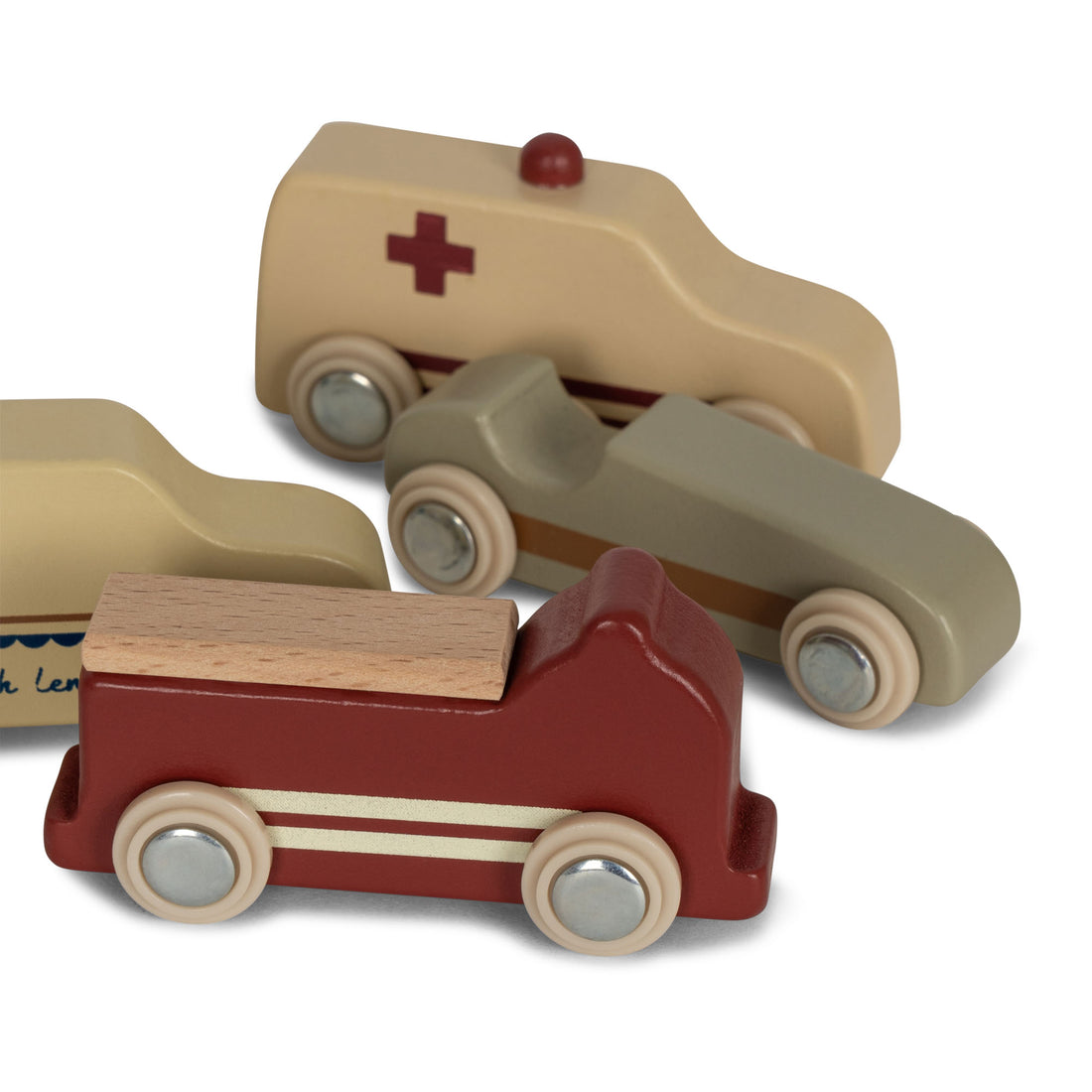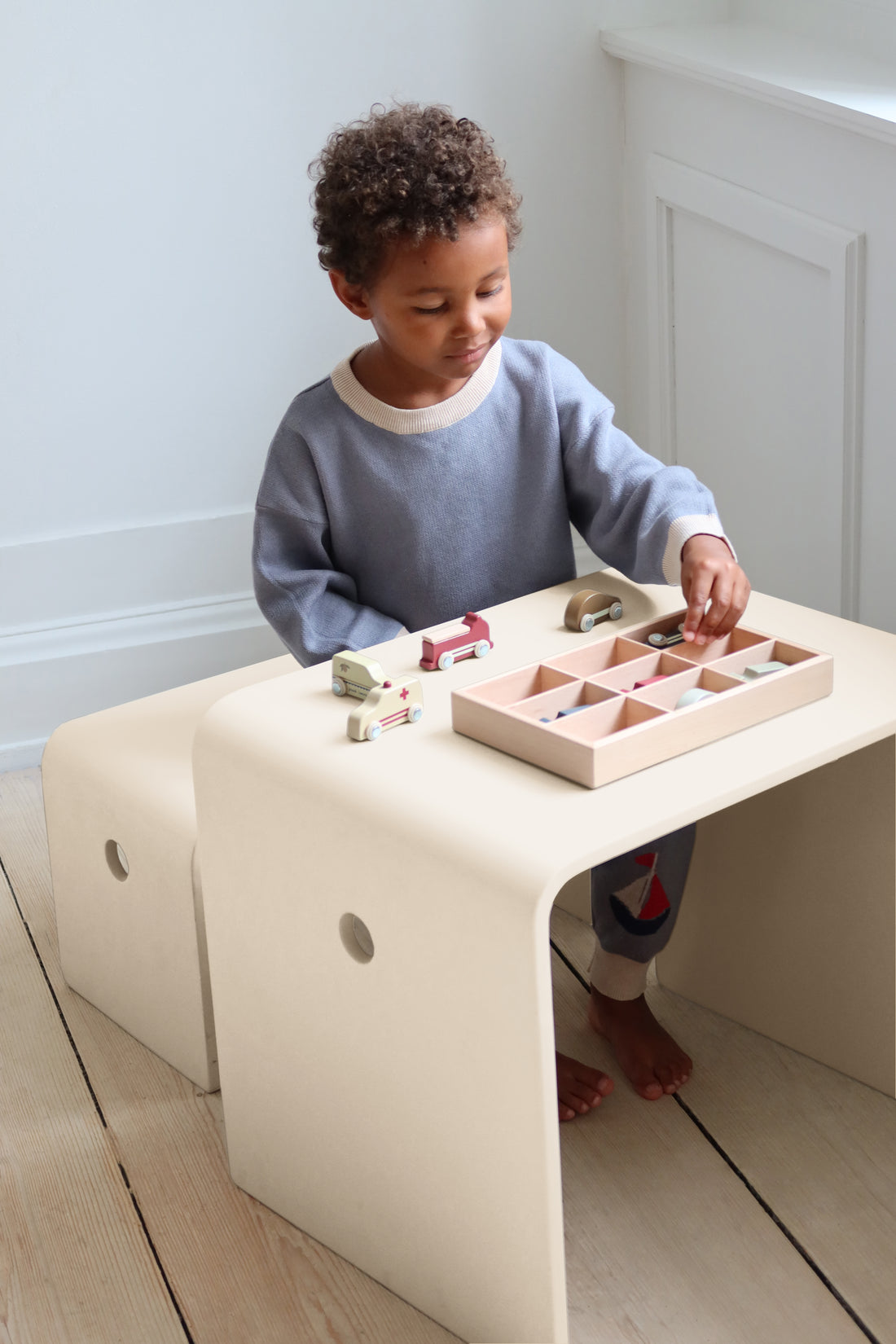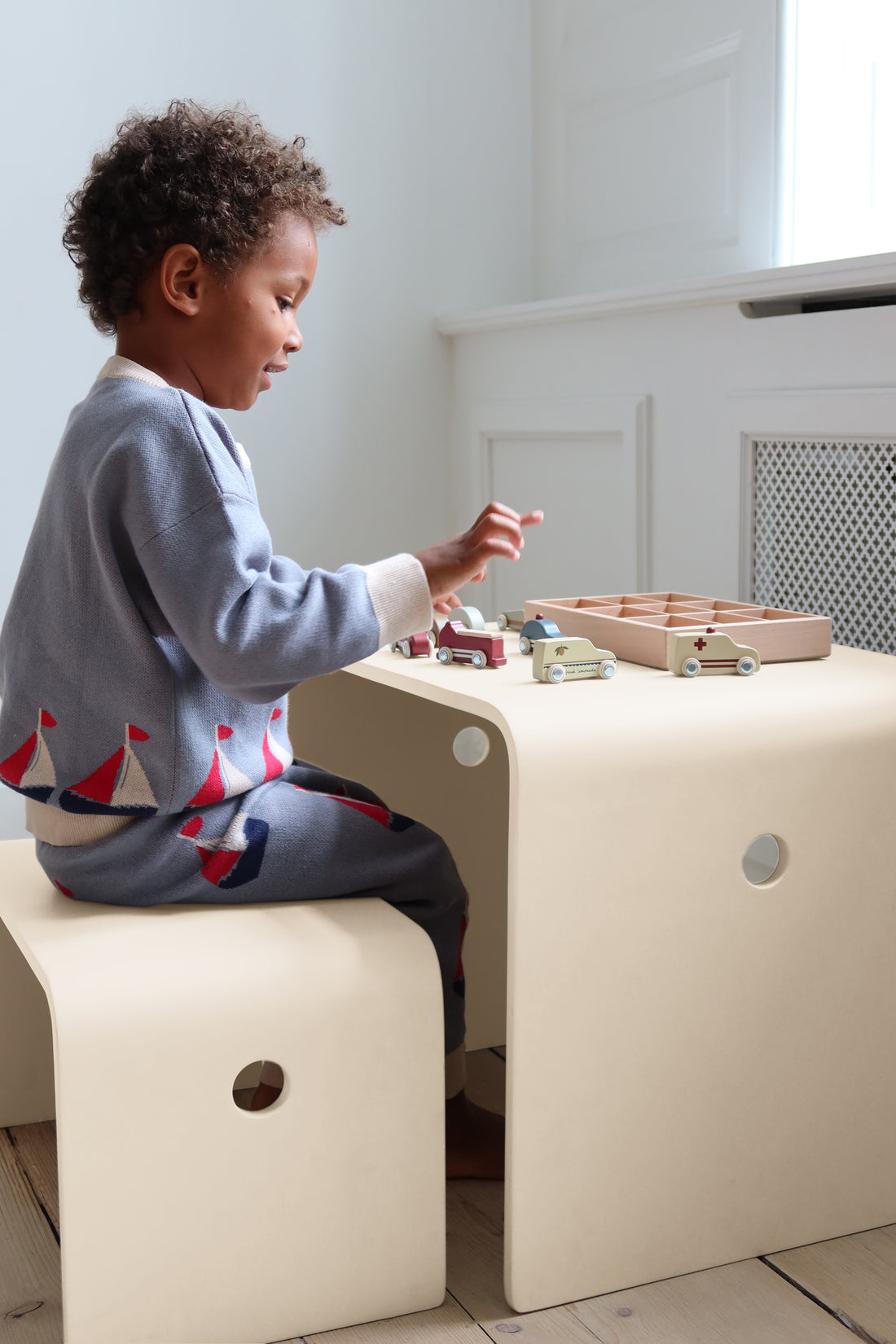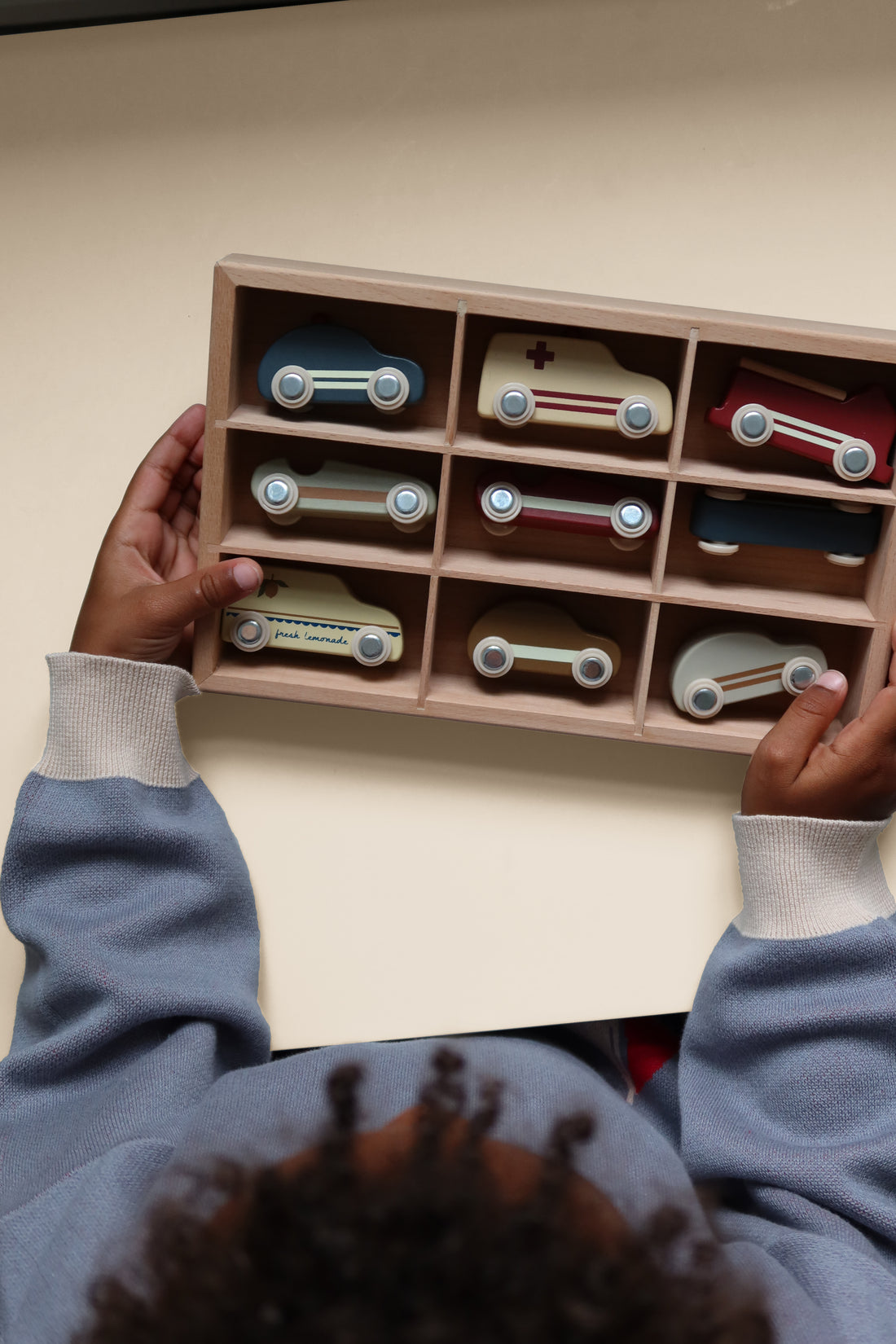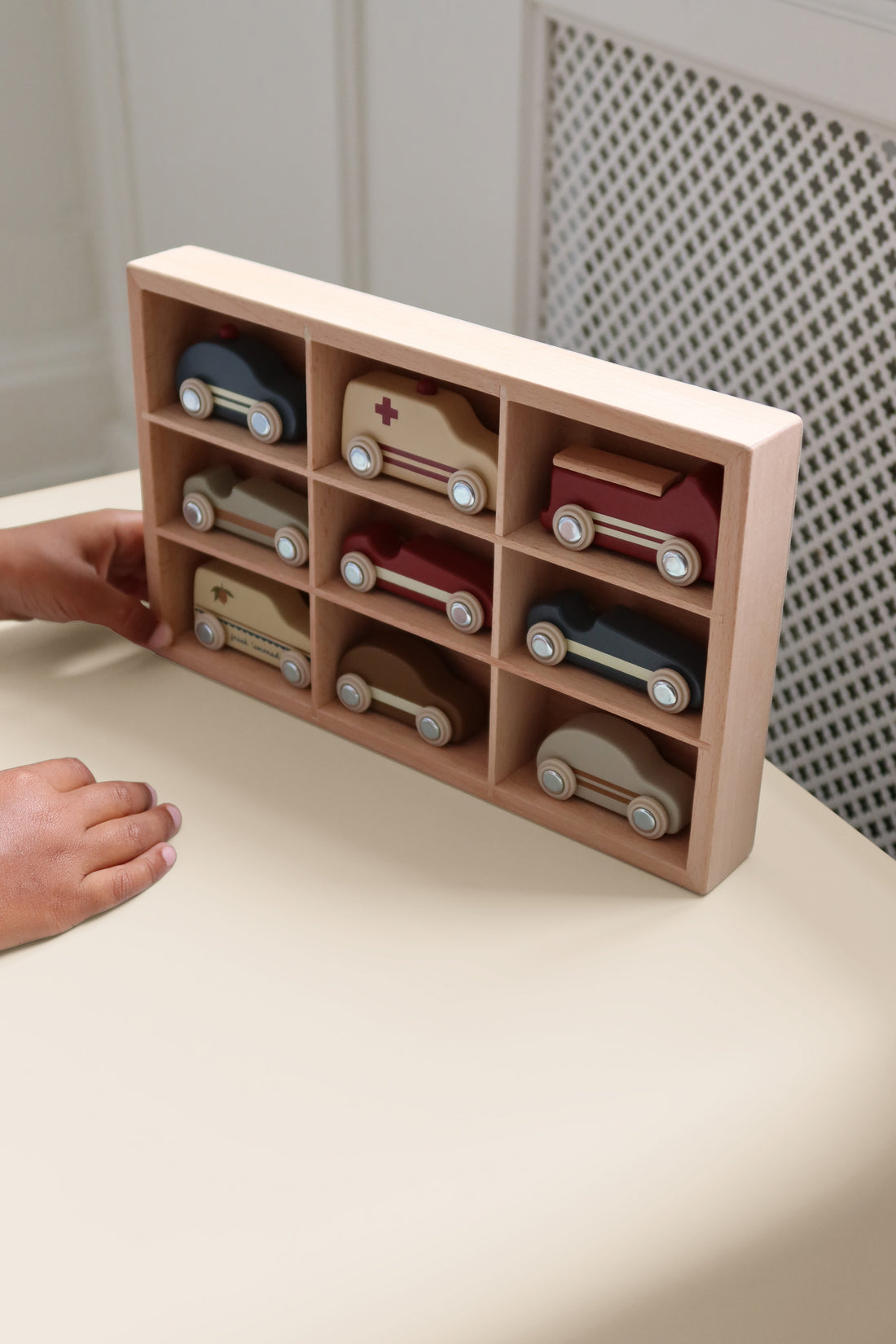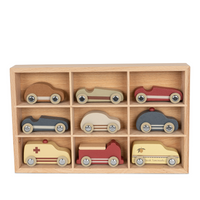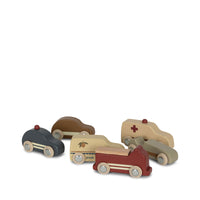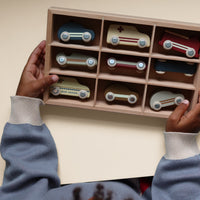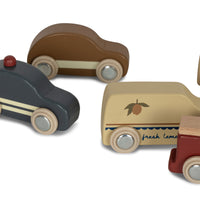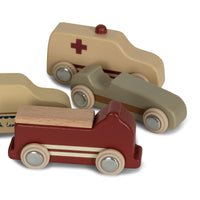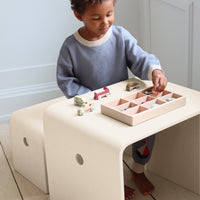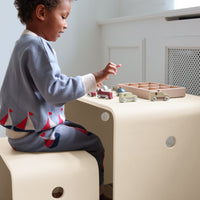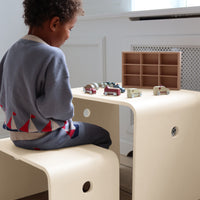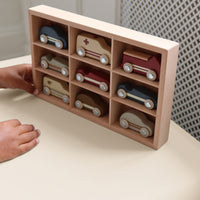 Konges Slojd Wooden Mini Cars, Nine Piece Set
Vroom, vroom! Introducing our Wooden Mini Cars in a Box – where tiny tires meet mighty imagination!
Each car, expertly crafted from FSC® certified beechwood, is just waiting to zoom into hours of fun, straight from the box. Whether it's a race to the couch or a drive up Pillows Peak, these mini cars are geared up for any adventure your little one can imagine.
Our set of mini cars isn't just about zooming and rooming; they're tiny treasures designed to last. Made of durable MDF, they're ready for the hustle and bustle of bustling tiny traffic. And when it's time for a pit stop? They have their own special garage – a charming box made of certified beechwood.
Petite in size, but vast in adventure, these cars are perfect for little hands eager to explore and create. Packed in a sleek wooden box, they also make an ideal gift that promises endless road trips in the land of make-believe.
DESCRIPTION
Materials: Cars crafted from sturdy MDF; Storage box made from FSC® certified beechwood.
Box Measurements: H: 16 cm x W: 26cm x D: 3,5 cm
Mini Car Dimensions: H: 4 x W: 7 D: 1,5 cm
Age Group: Ready to roll for kiddos 18m and up!
Unbox, unleash, and let your imagination drive wild with our Wooden Mini Cars in a Box!
About Konges Slojd:
Konges Sløjd is a creative brand who salutes the wild, varied and perfectly imperfect life with children. Their aim is to make thoughtful and quality conscious designs using our unique signature prints and colour palette, whilst dropping in an imaginative humorous aesthetics. Everything is crafted to survive snuggly newborns, adventurous toddlers or curious children and still be passed on - not only to siblings but to future generations. 
Konges Sløjd embraces the ups and downs of parenthood and hopes to bring a little bit of simplicity into your lives through their comfy, technical and versatile collections. Thee bring heart and consideration into everything they do so that you can focus on having fun and making memories.