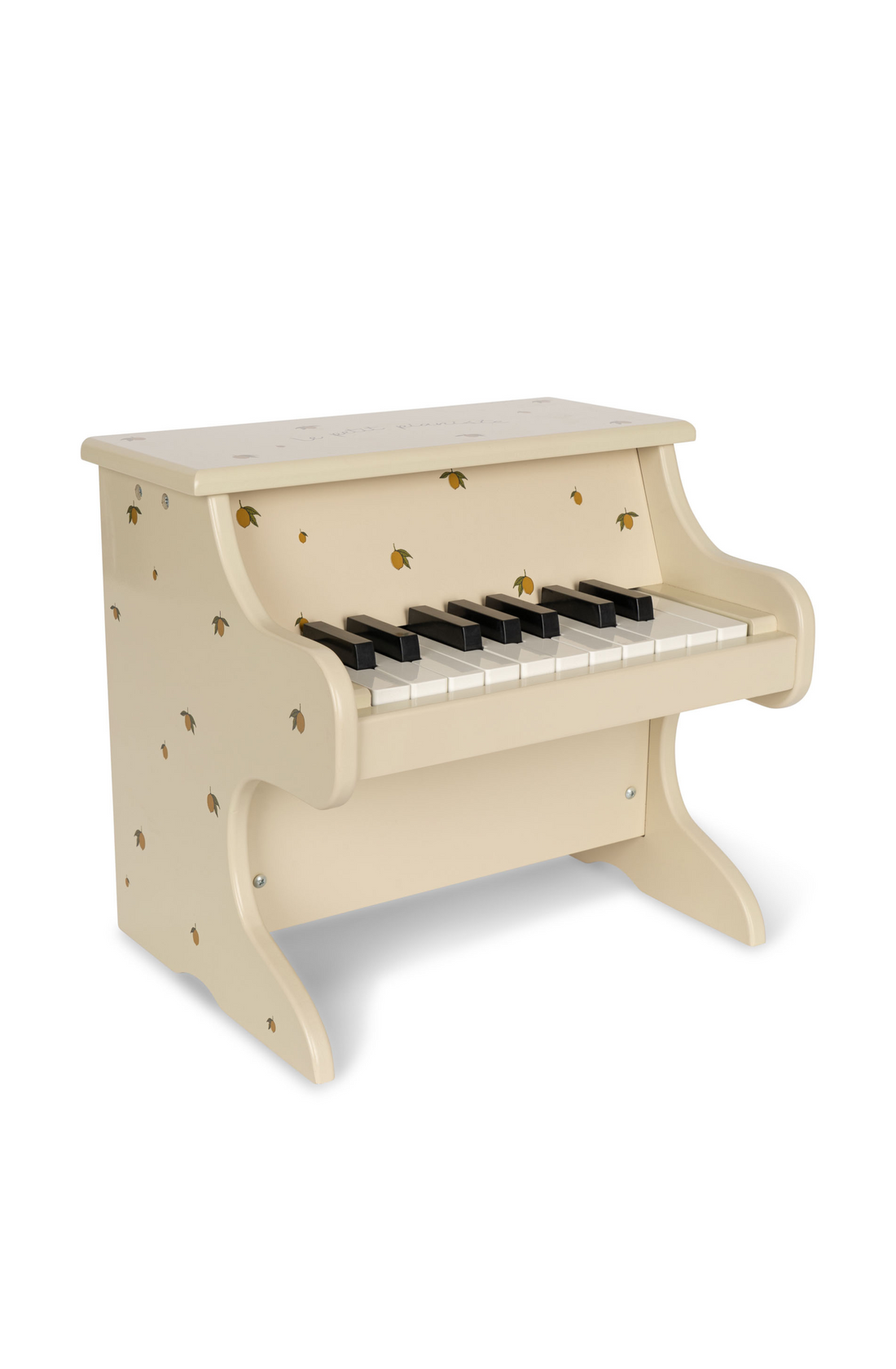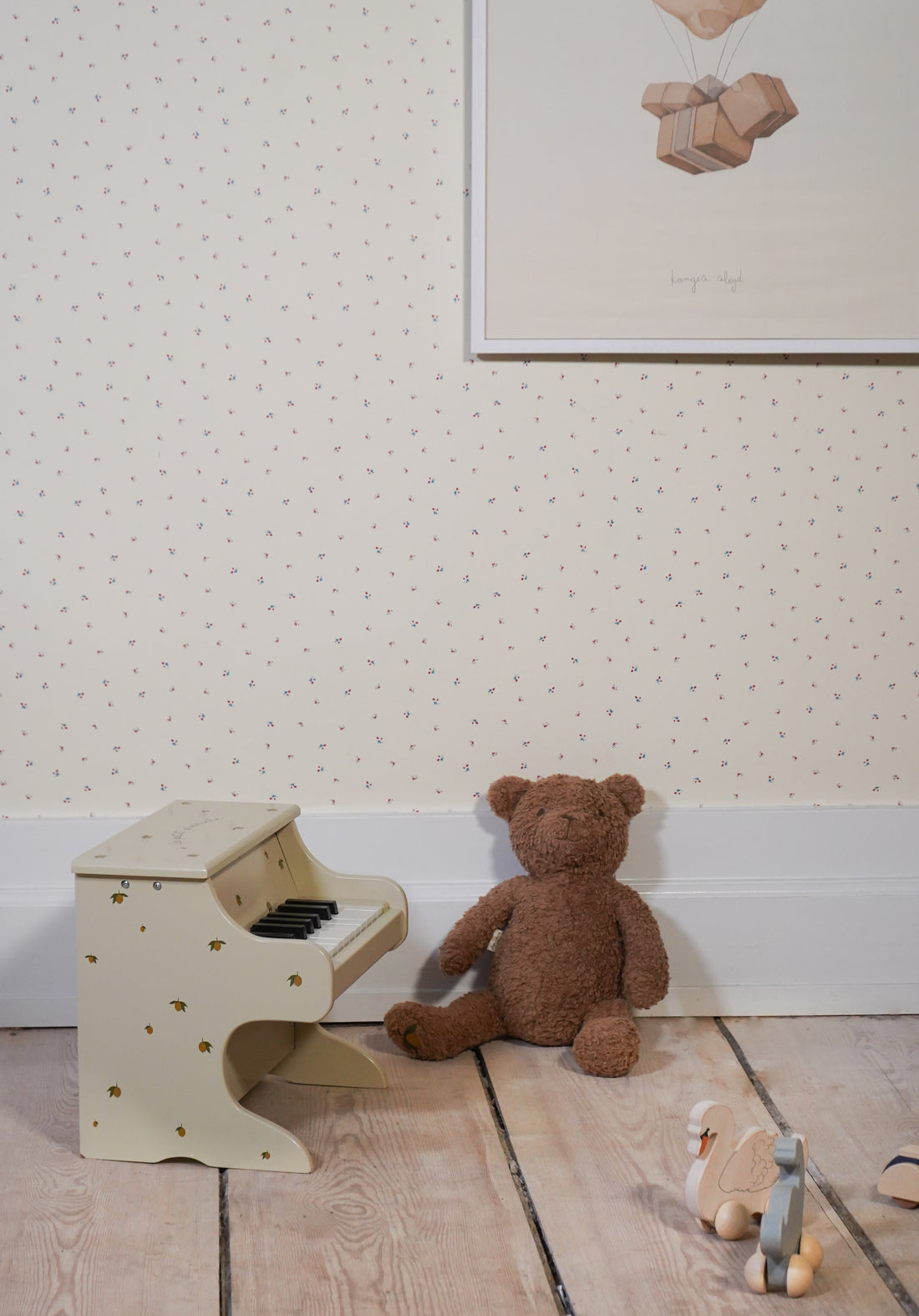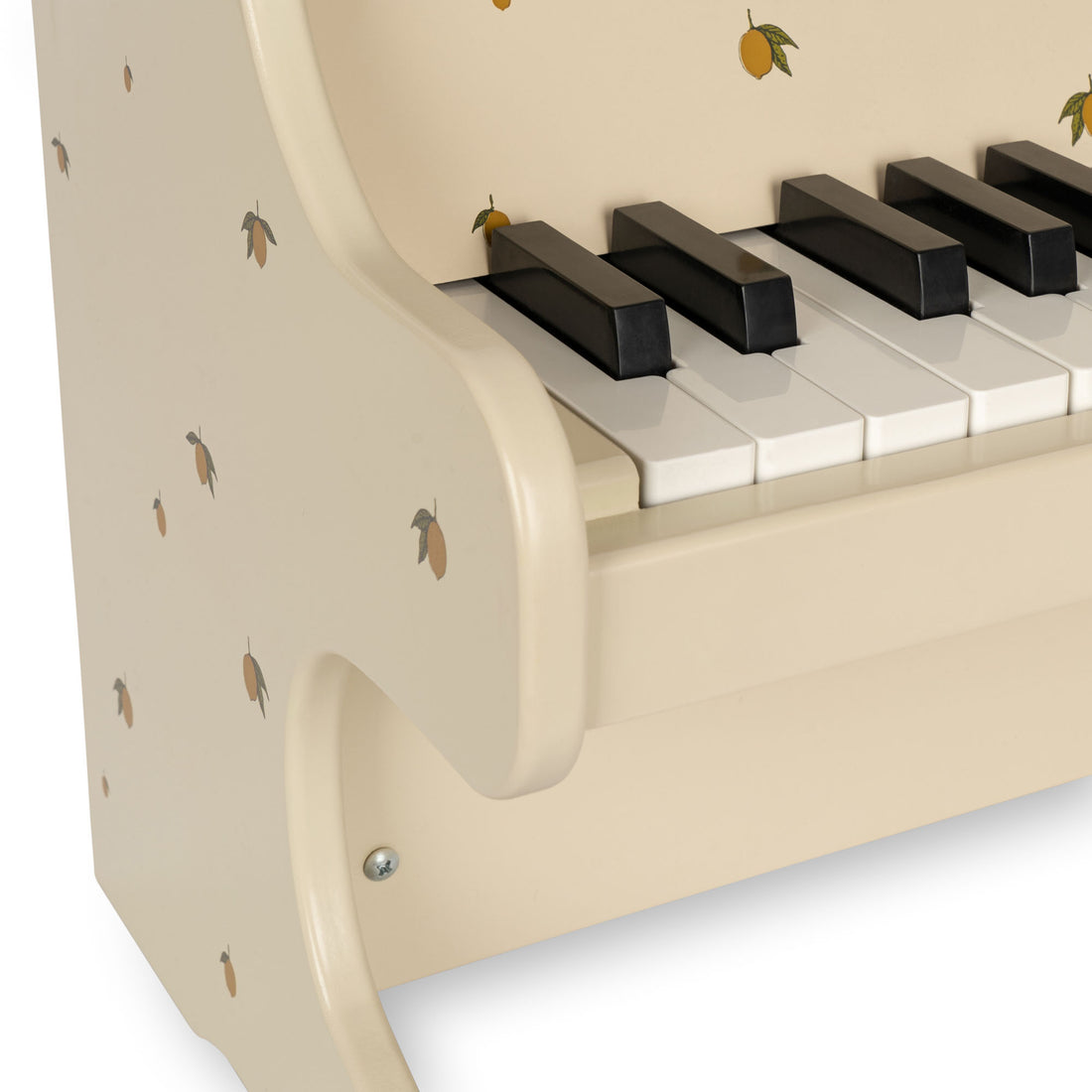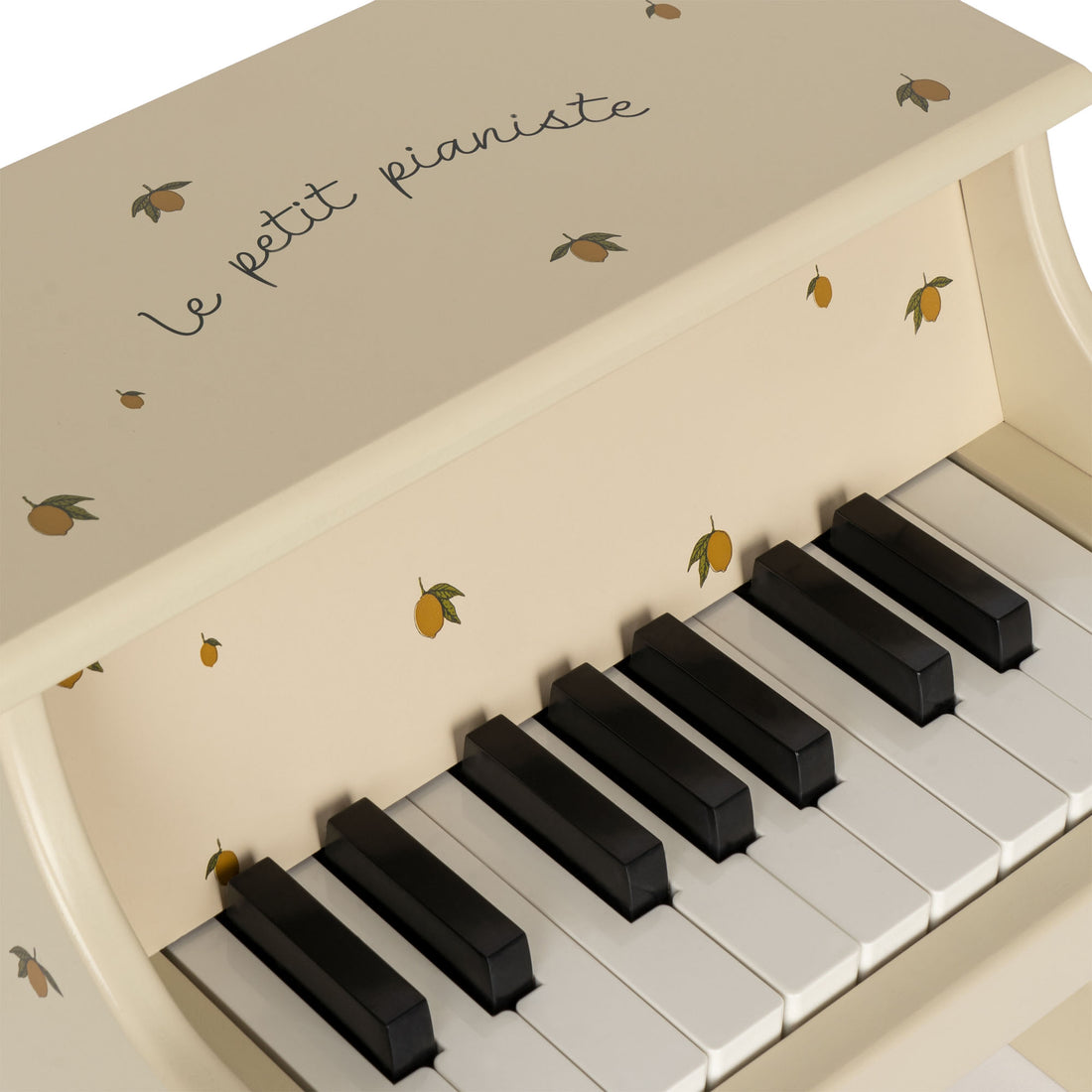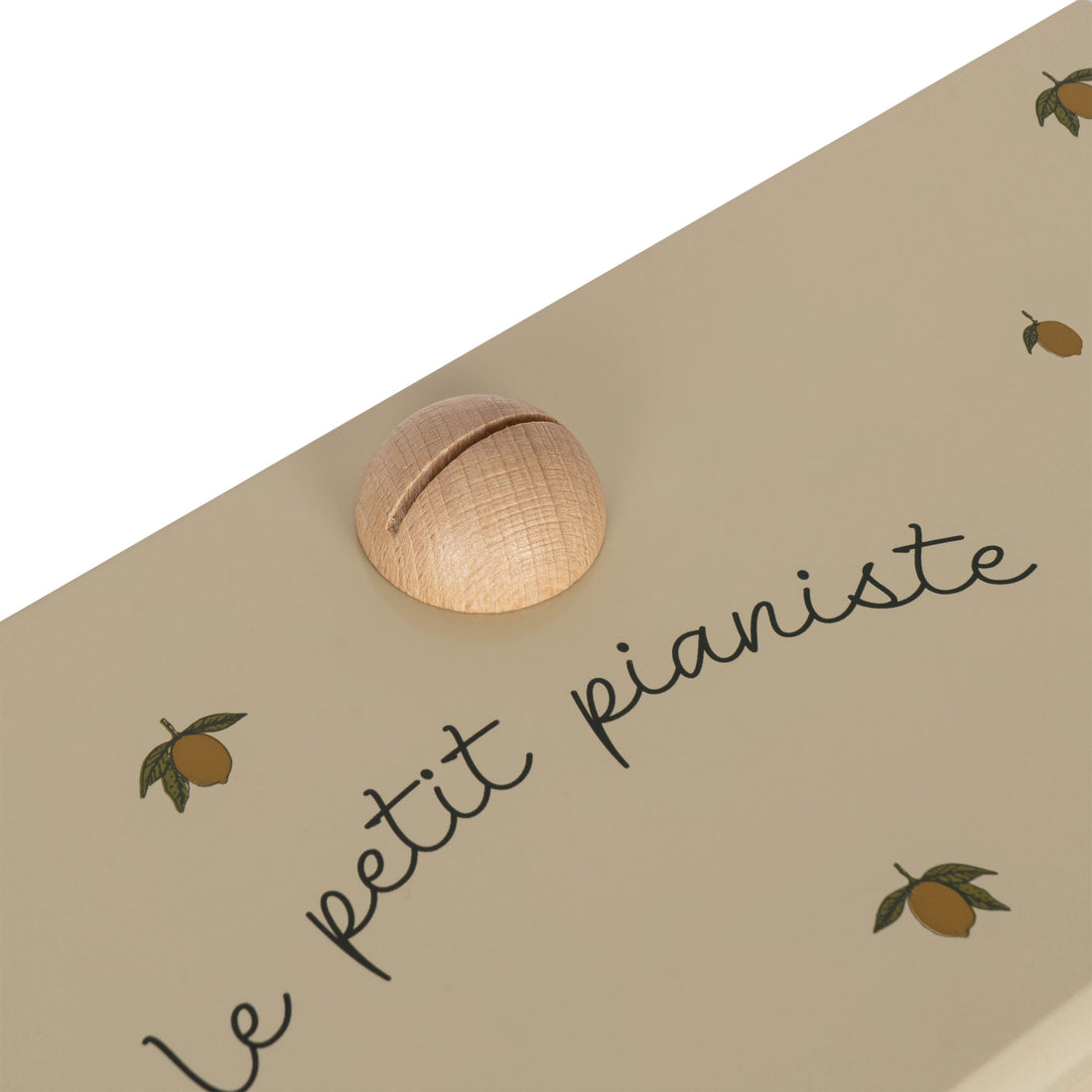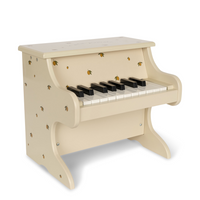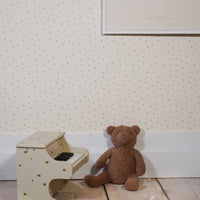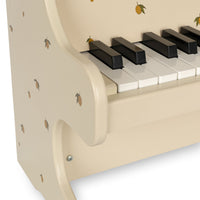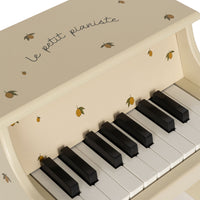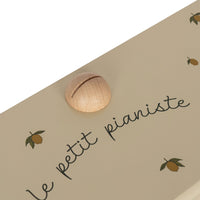 Konges Slojd Wooden Piano, Lemon
Say hello to our Konges Slojd Wooden Piano!
Bring zest to every melody and add a slice of sunshine to playtime. Let your little maestro's fingers dance upon the keys, crafting tunes as refreshing as a summer lemonade. This isn't just any piano; it's where zesty dreams meet musical themes!
Crafted with love from FSC MDF, the Konges Sløjd piano boasts a high gloss finish that sparkles in the light, capturing the eyes and hearts of all. Adorned with the signature Konges Sløjd lemon print, it's a blend of style and sophistication, ready to be the centerpiece of any play room. And, with keys made of ABS, every press ensures a delightful note.
Sized perfectly for little musicians aged 3 and up, this miniature Konges Sløjd piano comes with a special treat: a wooden holder for notes, letting them read, play, and learn. It's more than just a musical instrument; it's an ode to the magic of music.
Please be aware that this item falls under our bulky goods shipping policy. It is ineligible for free shipping, and shipping rates will be calculated and applied at checkout. 
DESCRIPTION
Brand: Konges Slojd
Material: Piano - FSC MDF with High Gloss Finish; Keys - ABS
Dimensions: L: 33 cm x W: 25 cm x H: 29 cm
Age Suitability: Harmoniously crafted for mini musicians aged +3 years old
Extras: A wooden note holder for budding composers
Strike a chord, craft a tune, and dive into a world of rhythmic reverie with our Enchanting Miniature Piano. It's not just a toy; it's the start of a musical journey that knows no bounds!
About Konges Slojd:

Konges Sløjd is a creative brand who salutes the wild, varied and perfectly imperfect life with children. Their aim is to make thoughtful and quality conscious designs using our unique signature prints and colour palette, whilst dropping in an imaginative humorous aesthetics. Everything is crafted to survive snuggly newborns, adventurous toddlers or curious children and still be passed on - not only to siblings but to future generations. 
Konges Sløjd embraces the ups and downs of parenthood and hopes to bring a little bit of simplicity into your lives through their comfy, technical and versatile collections. Thee bring heart and consideration into everything they do so that you can focus on having fun and making memories.