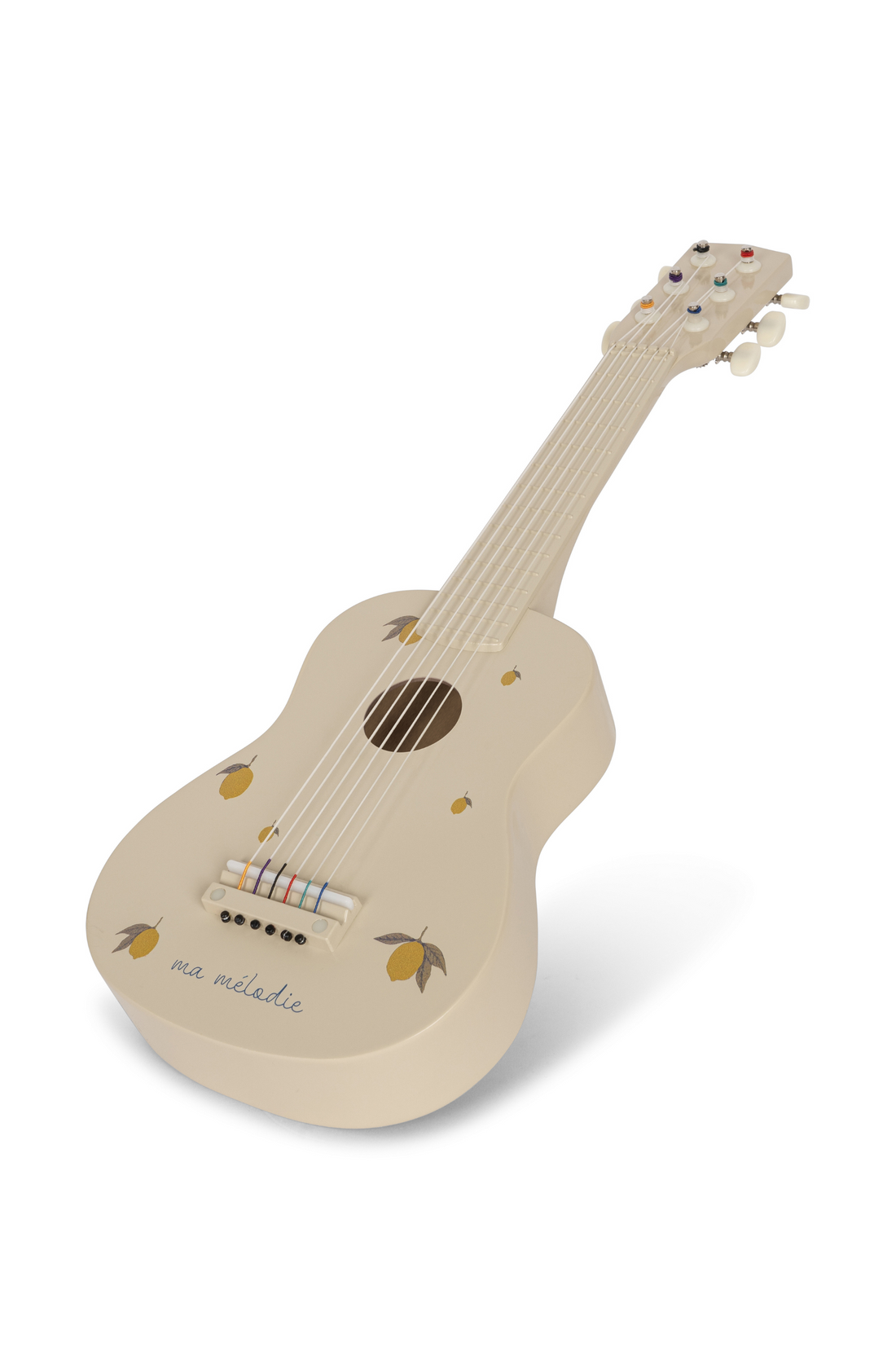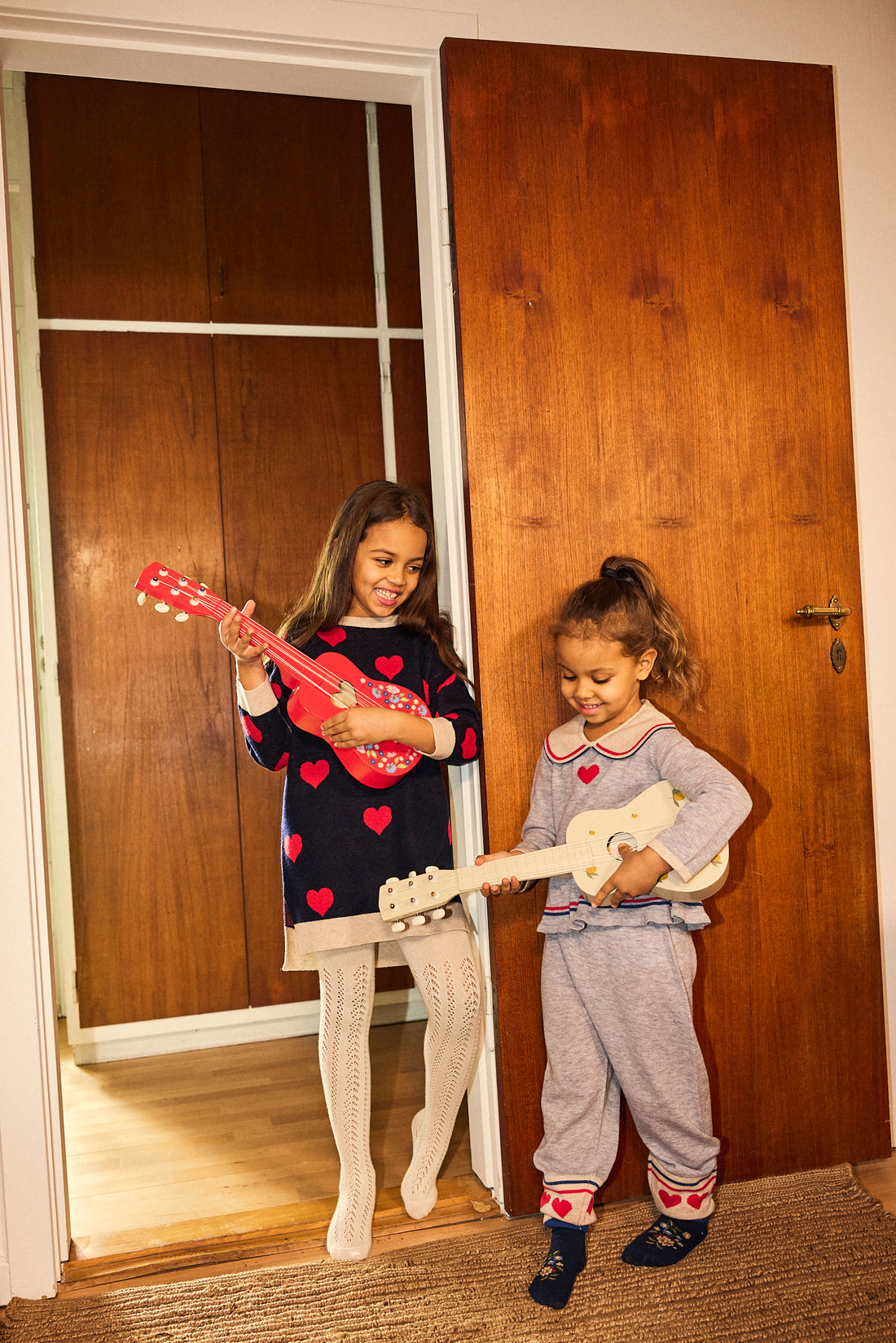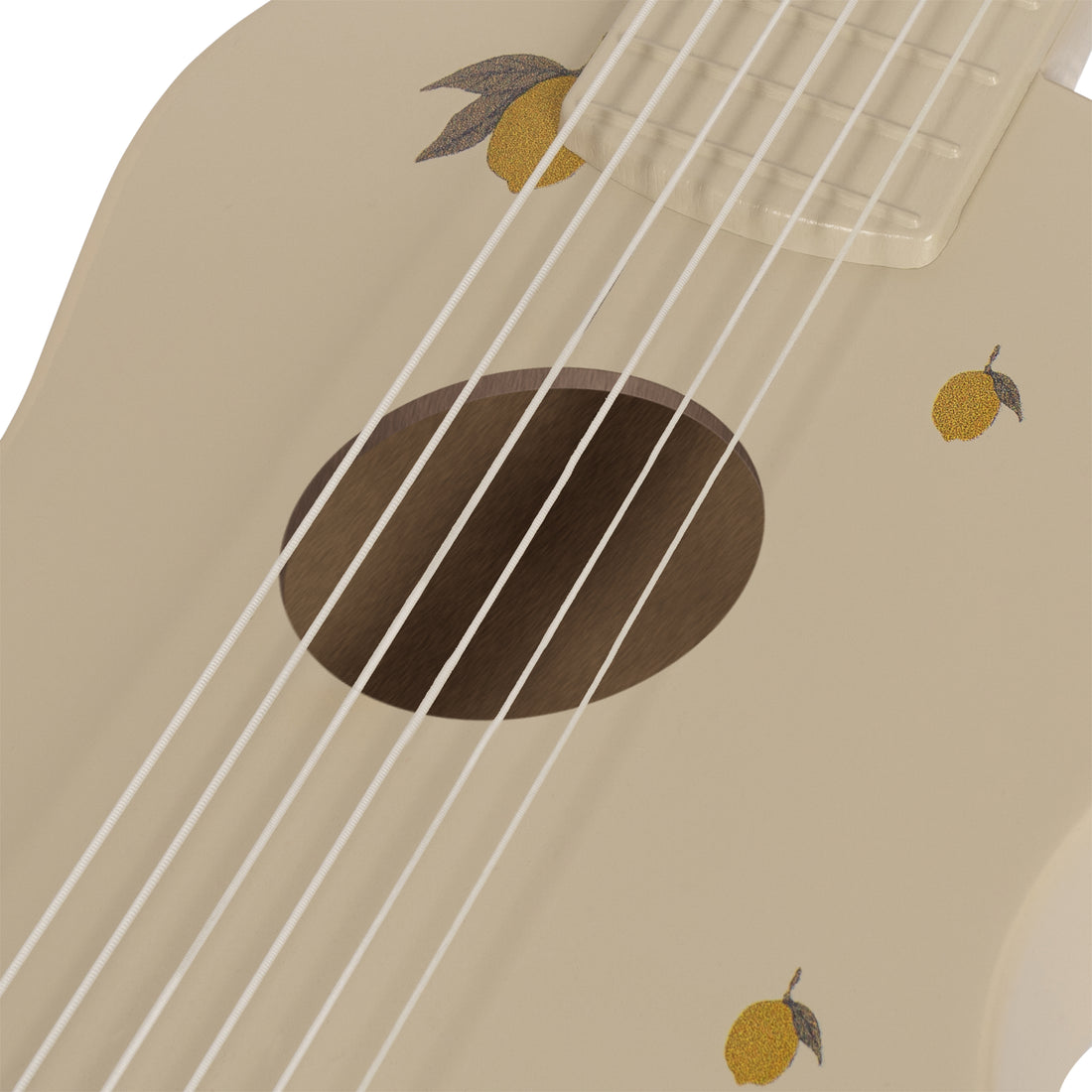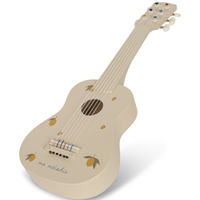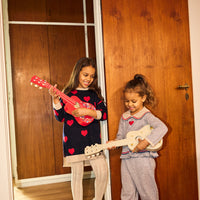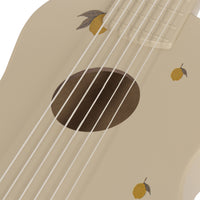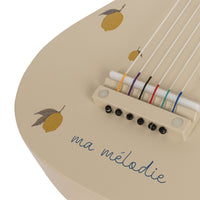 Konges Slojd Wooden Ukulele, Lemon
Strum into a world of melody with our Whimsical Konges Slojd Ukulele!
Whether serenading the stars or crooning a lullaby, let your little star bring music to life, one string at a time. This isn't just any ukulele; it's where heartstrings meet guitar strings in a delightful duet!
Meticulously moulded from the finest plywood and FSC® certified pinewood, our Konges Slojd ukulele resonates with both charm and quality. A gentle touch is all it takes to feel the passion and craftsmanship behind its design. And with 4 nylon strings, it promises clear tunes and hours of play.
Perfectly sized for young hands and hearts aged 3 and up, it's a delightful introduction to the rhythmic world of music. Each strum and chord is a step into a musical journey of joy, creativity, and wonder.
DESCRIPTION
Brand: Konges Slojd
Material: Ukulele - Quality Plywood and FSC® Certified Pinewood; Strings - Durable Nylon
Dimensions: L: 54 cm x W: 18 cm x H: 5 cm
Age Suitability: Musical fun crafted for little maestros aged 3 years and up
Pluck, play, and perform with our Whimsical Konges Slojd Ukulele. It's not just an instrument; it's the beginning of a tuneful tale filled with endless encore-worthy moments!
About Konges Slojd:

Konges Sløjd is a creative brand who salutes the wild, varied and perfectly imperfect life with children. Their aim is to make thoughtful and quality conscious designs using our unique signature prints and colour palette, whilst dropping in an imaginative humorous aesthetics. Everything is crafted to survive snuggly newborns, adventurous toddlers or curious children and still be passed on - not only to siblings but to future generations. 
Konges Sløjd embraces the ups and downs of parenthood and hopes to bring a little bit of simplicity into your lives through their comfy, technical and versatile collections. Thee bring heart and consideration into everything they do so that you can focus on having fun and making memories.