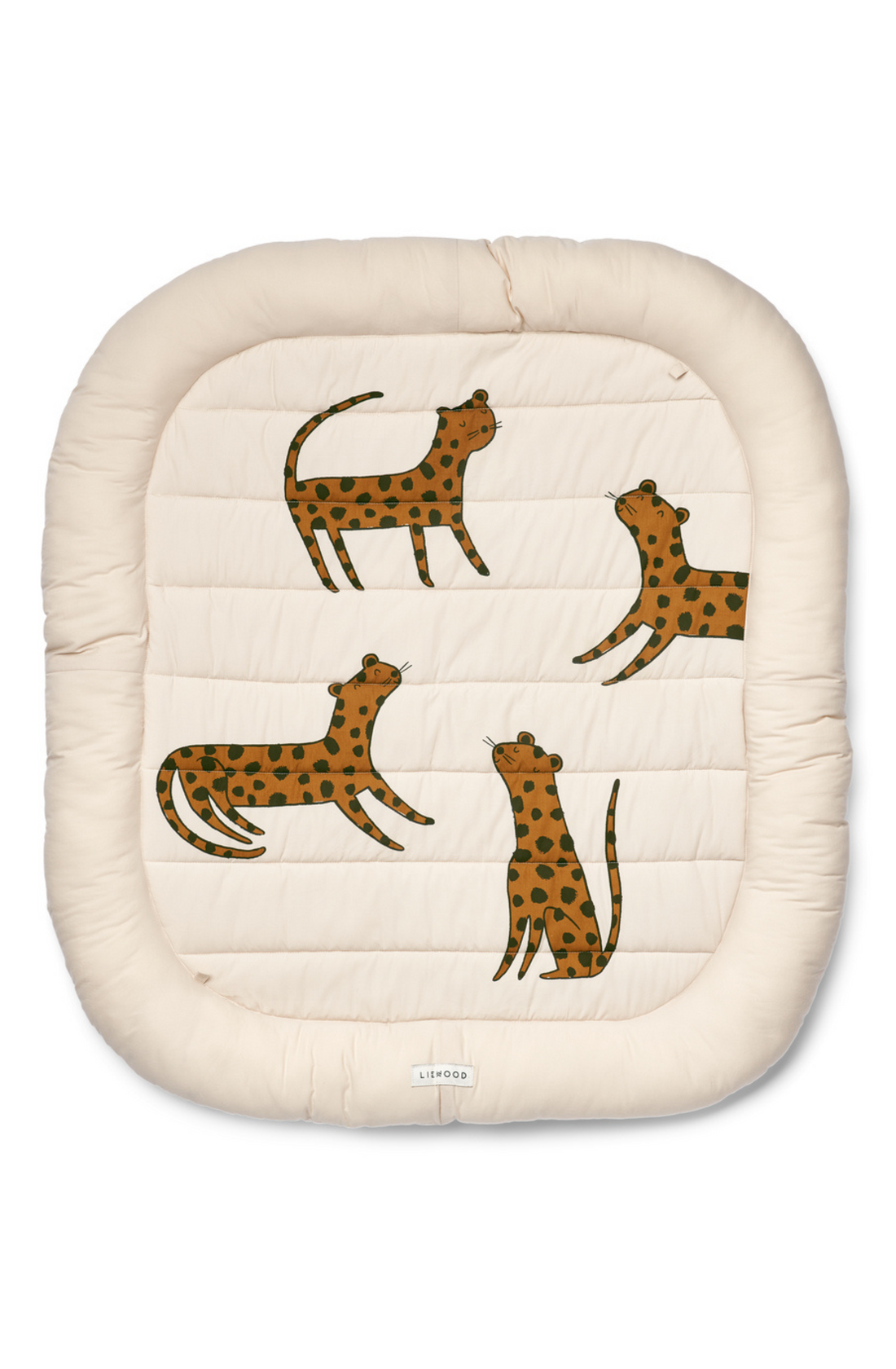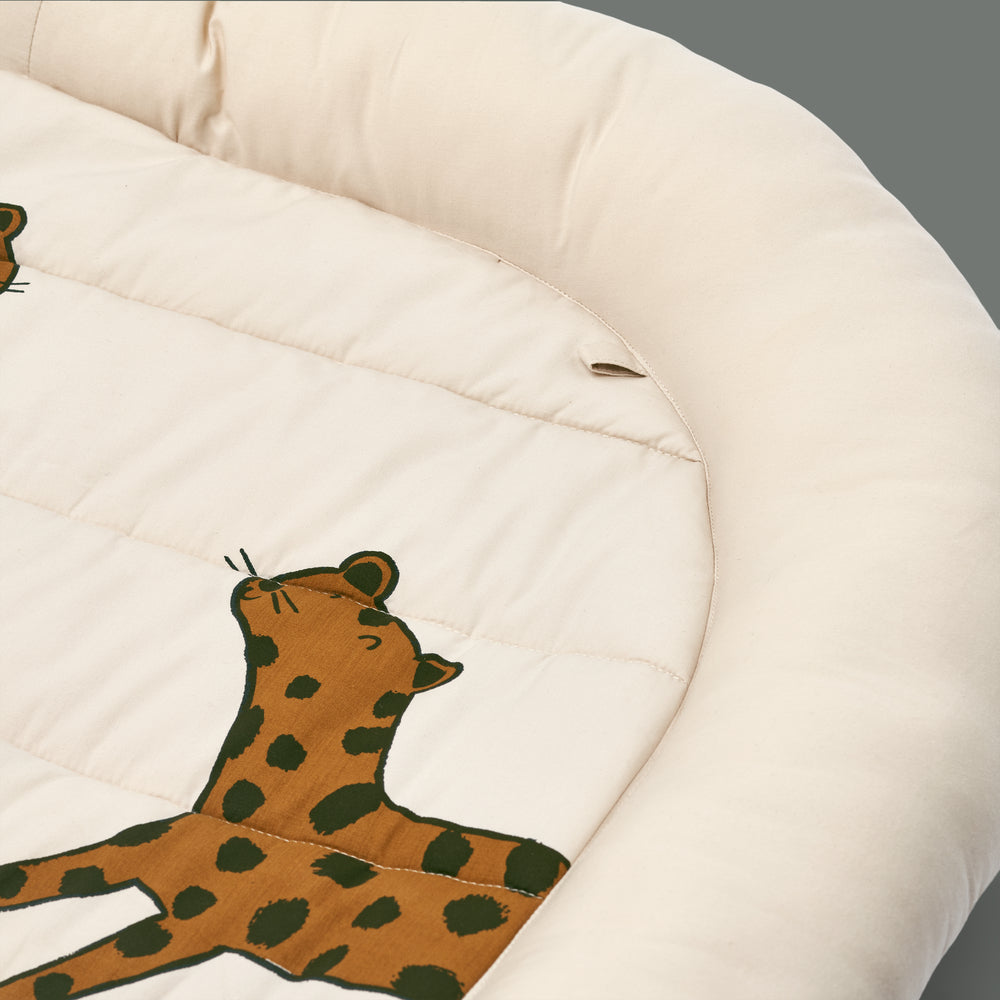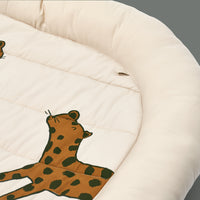 Liewood Amin Activity Nest, Leopard Sandy
Ready to give your bub the royal treatment? Say hello to Liewood's Amin Activity Nest. This isn't just any baby nest, it's a 100% organic cotton, eco-friendly, baby-pleasing, parent-approving, sensory-stimulating wonderland.
This little nest is designed to provide a secure and stimulating environment for your baby, and comes packed with a variety of engaging elements to capture your baby's attention and promote sensory development. From the soft textures to the playful shapes, every detail is thoughtfully created to encourage exploration and learning. And the best part? It's all made from organic cotton. That's right, no nasty chemicals here, thank you very much!

But let's not forget about style, because Liewood sure hasn't. With its sleek Scandinavian design and chic neutral tones, this baby nest is so stylish it might just make your other furniture jealous.
So, why not treat your little one (and your living room) to Liewood's Amin Activity Nest? It's comfy, it's fun, it's eco-friendly, and it's oh-so-chic. It's not just a baby nest, it's a statement. 
Material Composition  

Material Properties
Free from harmful chemicals like: fertilizers and pesticides
Soft, high quality
Sustainability and Production
Organic cotton is defined, as cotton that is grown without use of any chemicals such as fertilizers and pesticides. All cotton, used in LIEWOOD's woven and knitted products, are from organic sources.