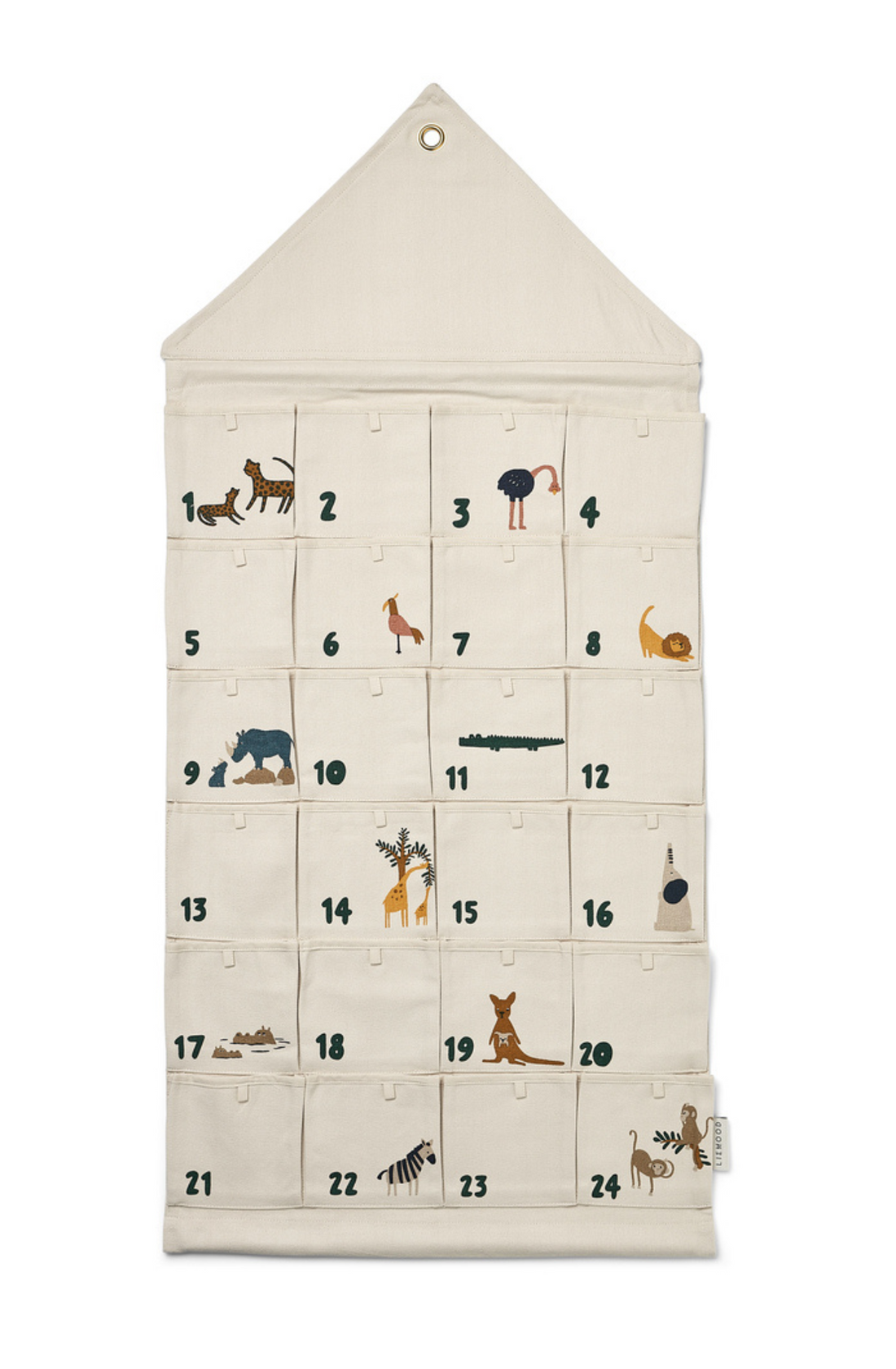 Liewood Babbo Christmas Advent Calendar, All Together / Sandy
LIEWOOD'S ORGANIC COTTON CHILDREN'S CHRISTMAS ADVENT CALENDAR AND SOME SWEET AUSSIE 

G'day, festive parents! Get ready for the festive season and introduce a heartwarming tradition with the best Christmas Advent calendar for kids and little ones, deisgned to delight year after year! Introduce your kiddos to the merry wonders down under with the best Christmas Advent calendar featuring delightful Australian animal motifs. Our Liewood Babbo organic cotton Advent calendar not only sprinkles holiday joy but also shares adorable glimpses of Australia's charming wildlife. Ideal for toddlers to tweens, fill its pockets with festive treats and this calendar promises joy-filled mornings as your little ones dive into pockets of surprises.
Stash secret treats or dangle cheeky charms, and watch your littles' eyes dance faster than reindeer on rooftops. (And hey, no judgment if you borrow a pocket for a sneaky parent treat. It's been a year, right?)
Material:

Crafted with 100% organic cotton. Because quality and eco-friendliness matter for our children's Christmas accessories.

Features:

Advent calendar pockets perfect for stocking festive treats, toys, or even mom and dad's secret stash.

Sizing:

Dimensions: 100 cm x 50 cm. Each magical pocket: 12.5 cm x 12.5 cm.
Care Tips:
For those accidental cocoa spills, a quick swipe with a damp cloth is all you need.
Tumble drying? Let's keep that for the Santa suits. Air-dry instead.
Keep it natural. No bleach.
Who has time for ironing during the holidays?
And definitely no dry cleaning required.
Searching for the perfect children's Advent calendar that blends holiday spirit with the heard of Australia? The Liewood Babbo calendar is your ticket to a down-under Christmas countdown! 🌟🐨