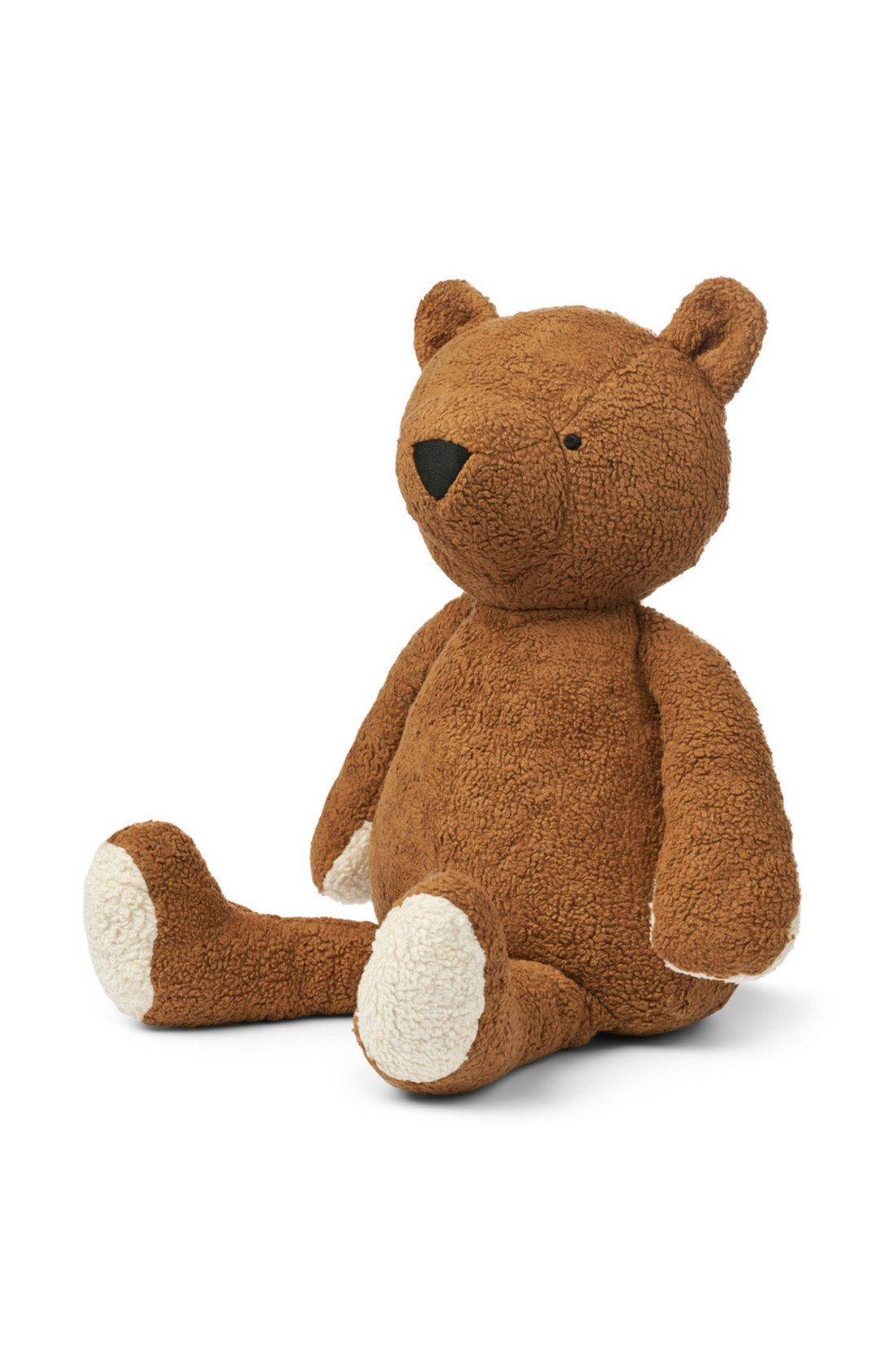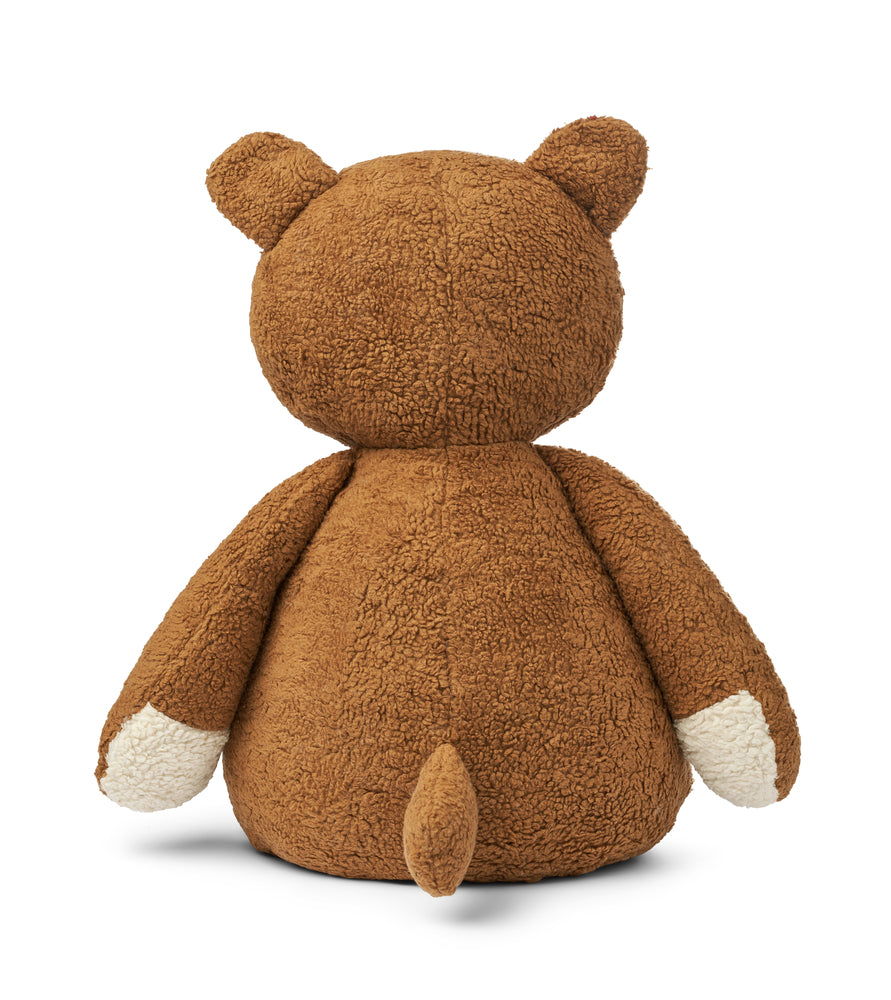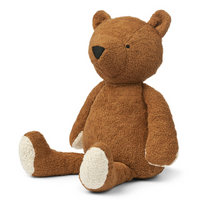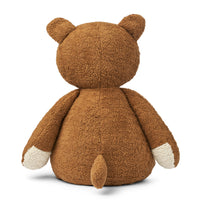 Liewood Giant Barty Teddy, Golden Caramel
Say hello to our Liewood Barty Maxi Teddy! 
Step into a world of snuggles and dreams with the Liewood Maxi Teddy! This isn't just another teddy – it's a larger-than-life friend, ready to offer the coziest cuddles and become a centerpiece in every child's room.
Crafted with a heart full of love and hands skilled in precision, this teddy stands tall at 52cm, making it the perfect huggable height for kids of all ages. And when it comes to touch? Oh, it's a soft embrace of 100% organic cotton – a texture so tender, it feels like a cloud's hug.
Brand: Liewood
Dimensions: Height: 52 cm – A grand size for the grandest of hugs.
Material:

Shell: 100% Organic cotton – Naturally soft, ensuring every snuggle is sweet.
Filling: 100% Recycled Polyester – Fluffy, friendly, and environmentally fantastic.

Purpose: More than just a toy. It's a decorative delight and the ultimate cuddle companion.
Design: A teddy that stands out not just in size but also in sentiment.
Delve into days filled with love, laughter, and the warmest embraces with our Liewood Maxi Teddy. It's not just a plush toy; it's a pillar of comfort in your child's world, waiting with open arms to offer endless affection!
Sustainability and Production
Organic cotton is defined, as cotton that is grown without use of any chemicals such as fertilizers and pesticides. All cotton, used in LIEWOOD's woven and knitted products, are from organic sources.
About Liewood:
Step right into the cosy, Danish nook of Liewood! A brand that's been wrapping modern families in style and sustainability since 2015. Liewood is all about slow living making treasures designed to be passed down. Deeply rooted in the Nordic design tradition, Liewood designs embrace pure shapes, delicate prints and muted colours. Environmentally-conscious and ethically-minded, the brand uses GOTS certified, organic textiles and its products are respectfully manufactured. Whatever you're looking for when it comes to your little one, Liewood's got you fam covered. It's a blend of chic meets sweet, for families who want a sprinkle of style and sustainability.