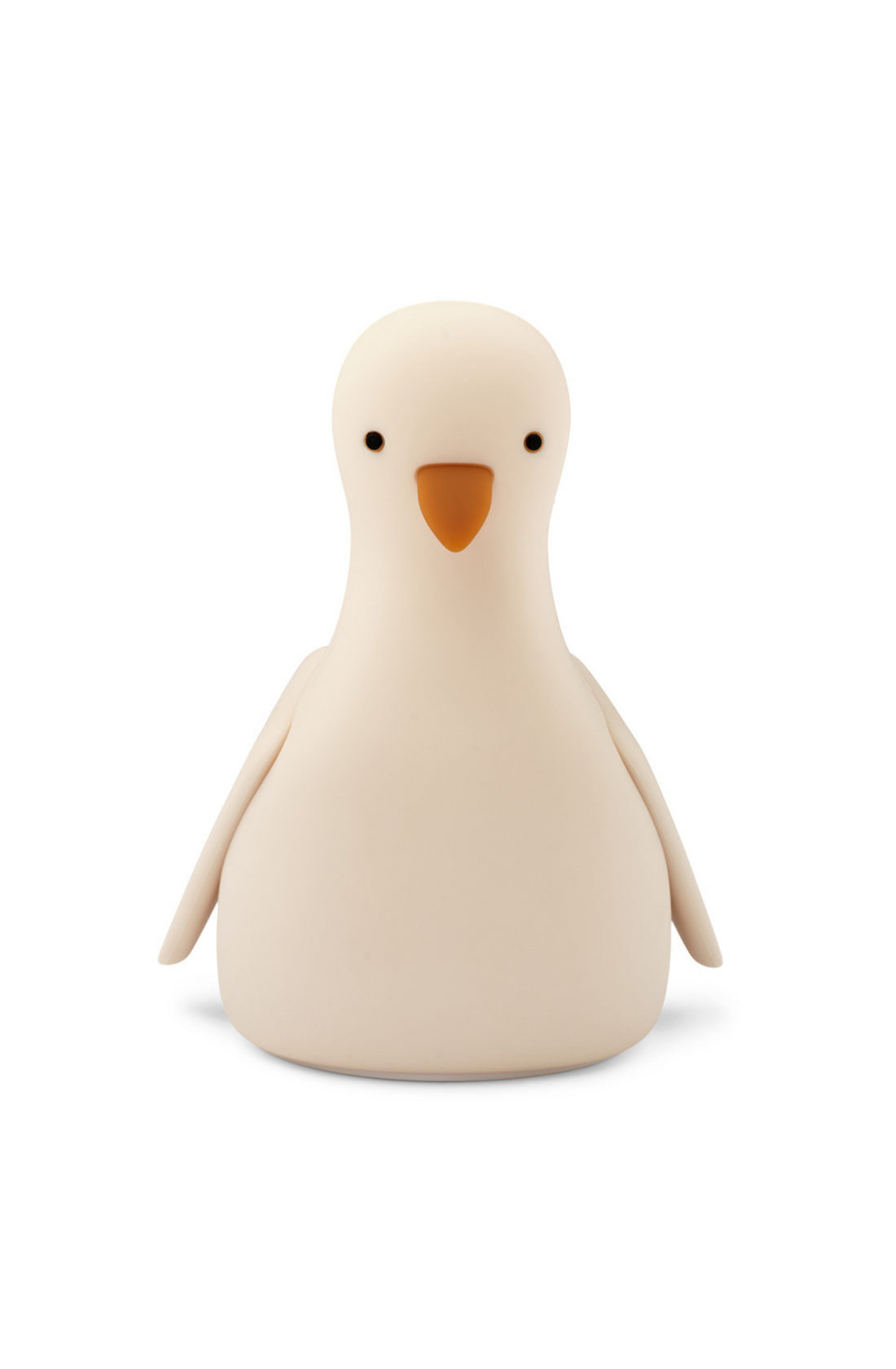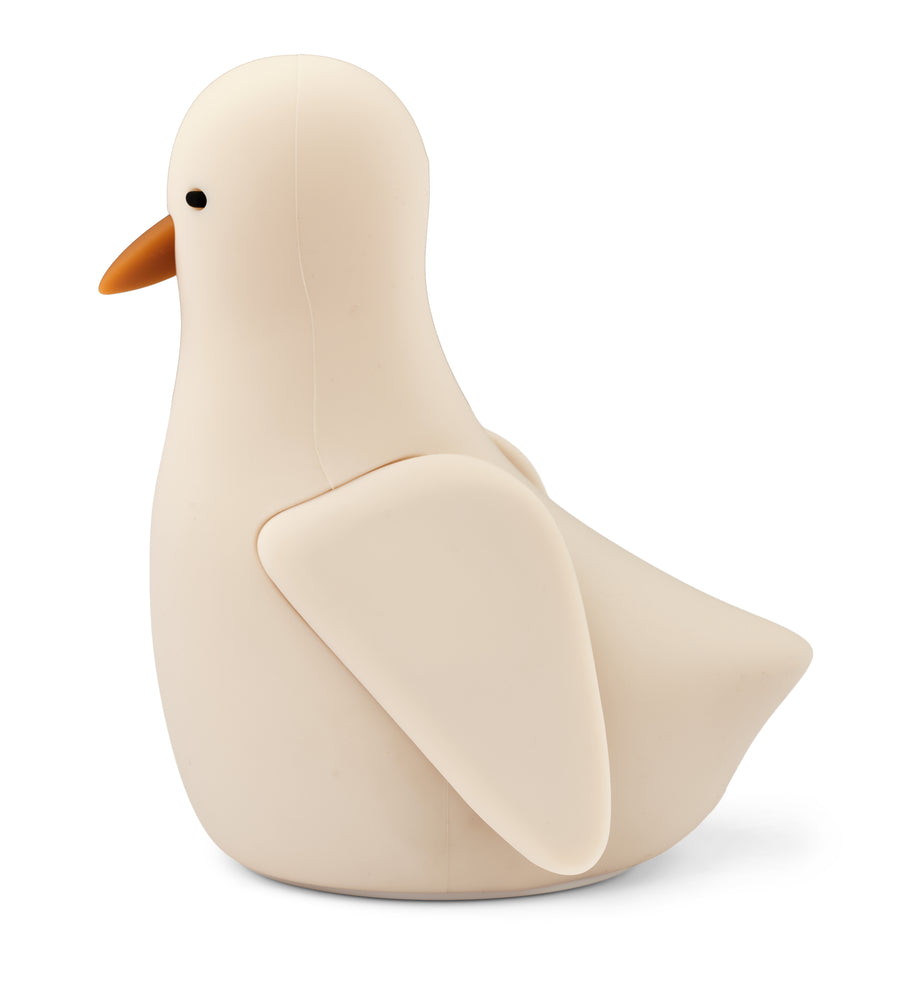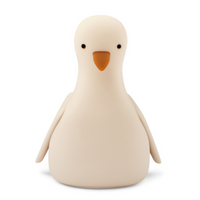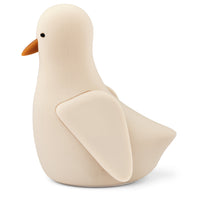 Liewood Winston Night Light, Seagull Sandy
Say hello to our Liewood Seagull Nightlight! 

Whisk away night-time jitters and sail smoothly into dreamland with our Liewood Seagull Nightlight! More than just a beacon in the night, this charming companion is your little sailor's trusty sidekick when it's time to anchor down for bedtime.
Moulded from 100% soft, gentle silicone, our seagull-themed light isn't just soothing for the eyes but also tender to touch. With its delightful sheepish shape, it promises a serene ambiance, evoking tranquil seascapes and gentle lullabies of waves crashing ashore.

Brand

: Liewood

Material

: 100% snuggle-soft silicone. Keeping nights gentle and dreams sweet.

Dimensions

: Height 15.4cm / Length 12.4cm / Width 13.8cm

Design

: A whimsical seagull, sheep-shaped, inviting peaceful slumbers and starry seaside dreams.

Functionality

: Use it wired or wireless. Freedom to light up any cozy corner.

Battery

: Rechargeable, so our seagull friend is always ready to shine.

Certification

: CE marked. Because safety and snuggles go hand in hand.

Set sail to serene sleep with our Liewood Seagull Nightlight. It's not just a light; it's a guardian of dreams, ensuring every night is a voyage to sweet serenity. 
About Liewood:
Step right into the cosy, Danish nook of Liewood! A brand that's been wrapping modern families in style and sustainability since 2015. Liewood is all about slow living making treasures designed to be passed down. Deeply rooted in the Nordic design tradition, Liewood designs embrace pure shapes, delicate prints and muted colours. Environmentally-conscious and ethically-minded, the brand uses GOTS certified, organic textiles and its products are respectfully manufactured. Whatever you're looking for when it comes to your little one, Liewood's got you fam covered. It's a blend of chic meets sweet, for families who want a sprinkle of style and sustainability.