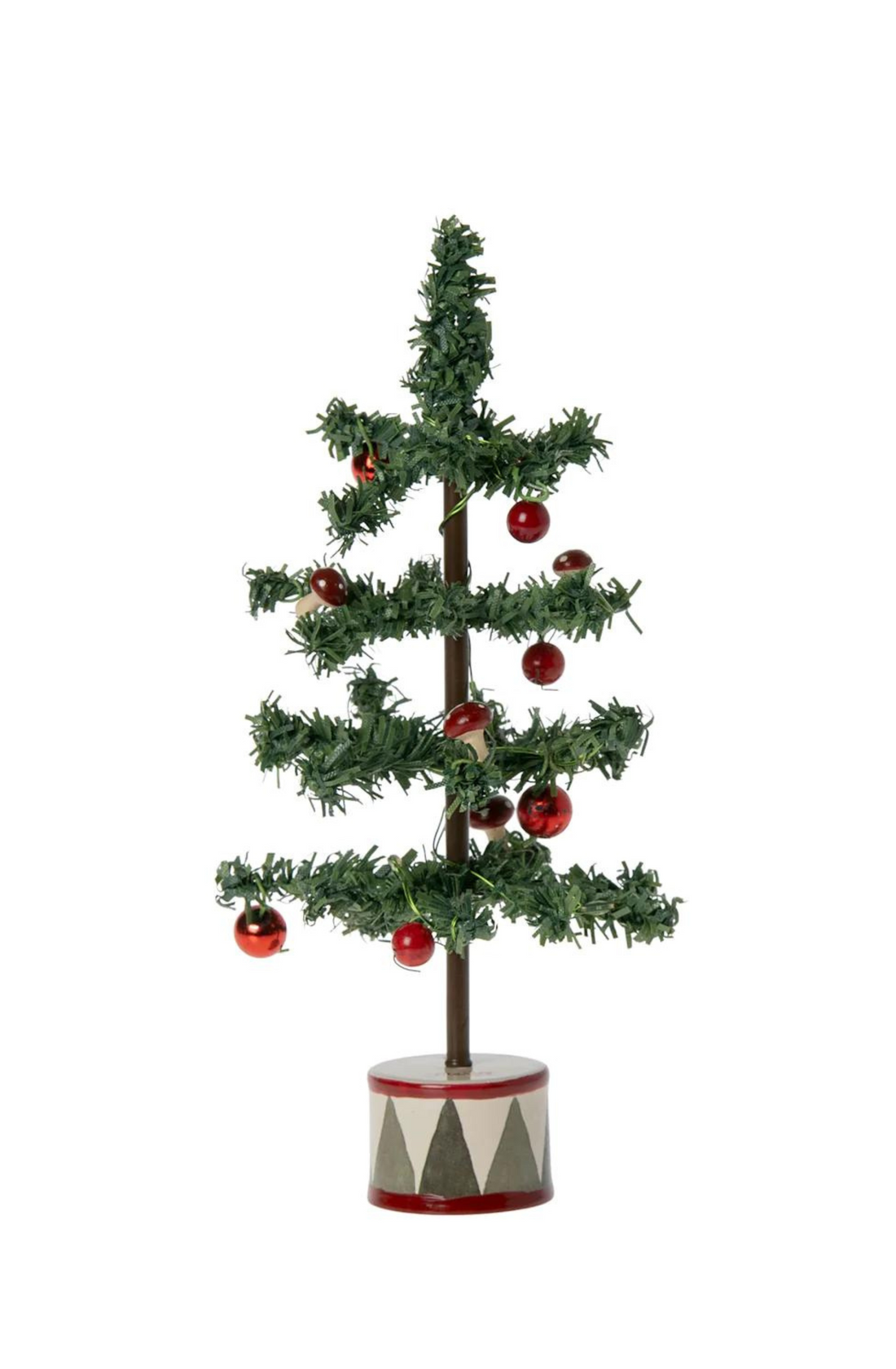 Maileg Christmas Tree for Gingerbread House, Green
Ready for a pinch-me-it's-too-cute moment? Let's deck the (mini) halls! Presenting the perfectly petite Christmas tree that'll have your Maileg friends (and your tots) doing the Scandinavian shimmy of joy around it.
This small Christmas Tree fits perfectly into the Gingerbread House. There is a button on the bottom for the LED lights. Charging cable included. Measures 16cm in length.
Ideal for nestling snugly in the Maileg Gingerbread House, this tiny tree is not just for looks—it's the heart of a teeny-tiny holiday tradition. Imagine the sweet spectacle: little hands, smaller Maileg pals, all dancing in festive delight.