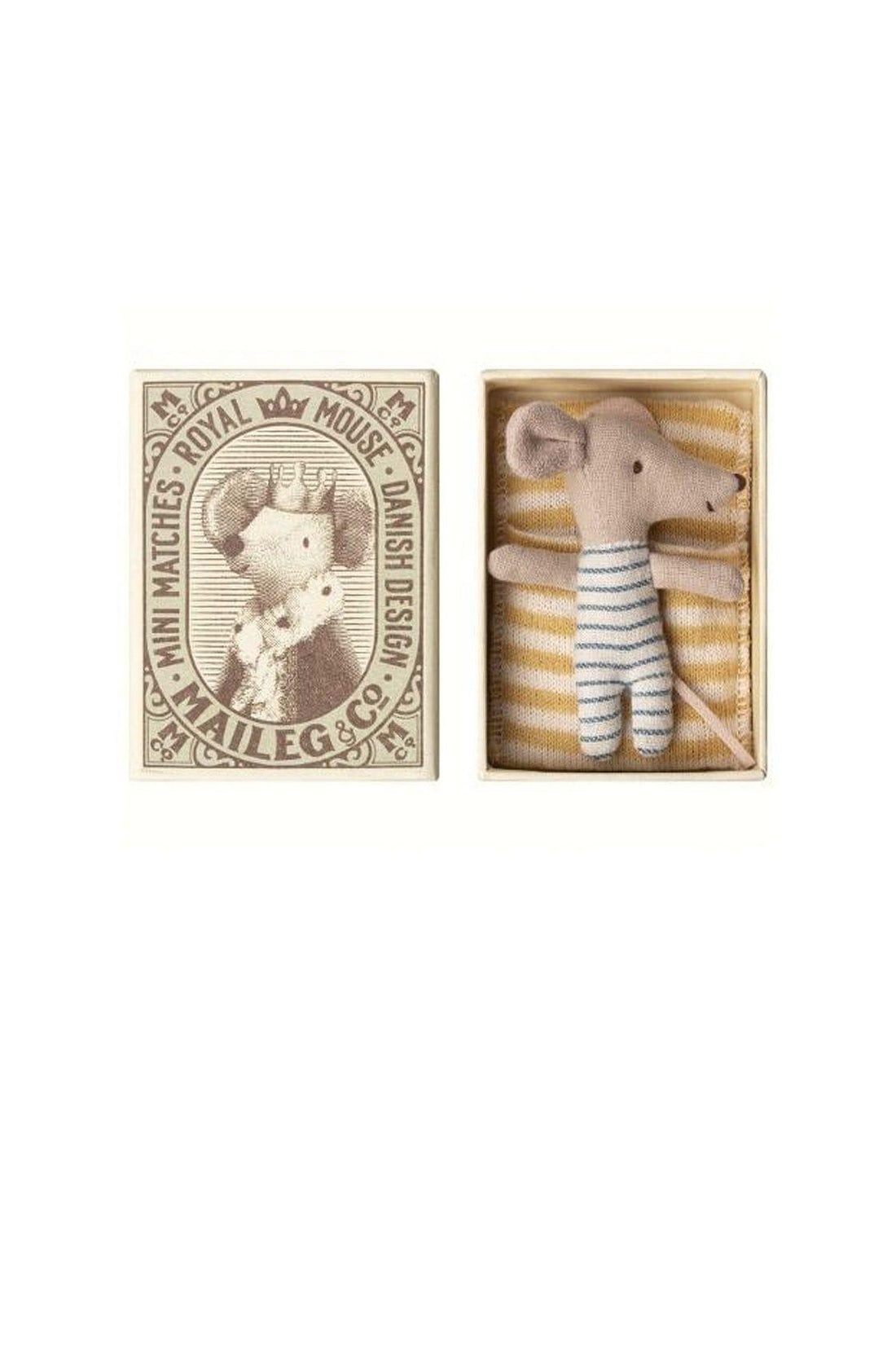 Maileg Mouse Baby Sleepy-Wakey Blue

The Maileg baby sleepy wakey blue mouse is ready for dreamland.  Bundle him up in the warm sleeping bag and tuck him into the little matchbox.  Come morning time, he is bright eyed and bushy tailed, ready for adventures in little pockets.
The matchbox is made to reuse in play, so is made from a sturdy cardboard and has a wonderful vintage design on the outside.  You can use it as a bed for the mice or a safe place to keep them when you have finished playing.
The mice are great for encouraging the imagination and would make a lovely gift.
Maileg baby sleepy wakey mouse in a box includes:
8cm long baby boy mouse.  100% cotton and polyester fibre filling.  The baby mouse has a blue and white striped body.  The face has been hand embroidered with one side featuring an awake eye and the other a sleepy eye.  The inner part of the ear has a soft, velour type material. 

yellow and white striped cotton sleeping bag

9cm x 7cm x 3cm sturdy cardboard vintage inspired matchbox