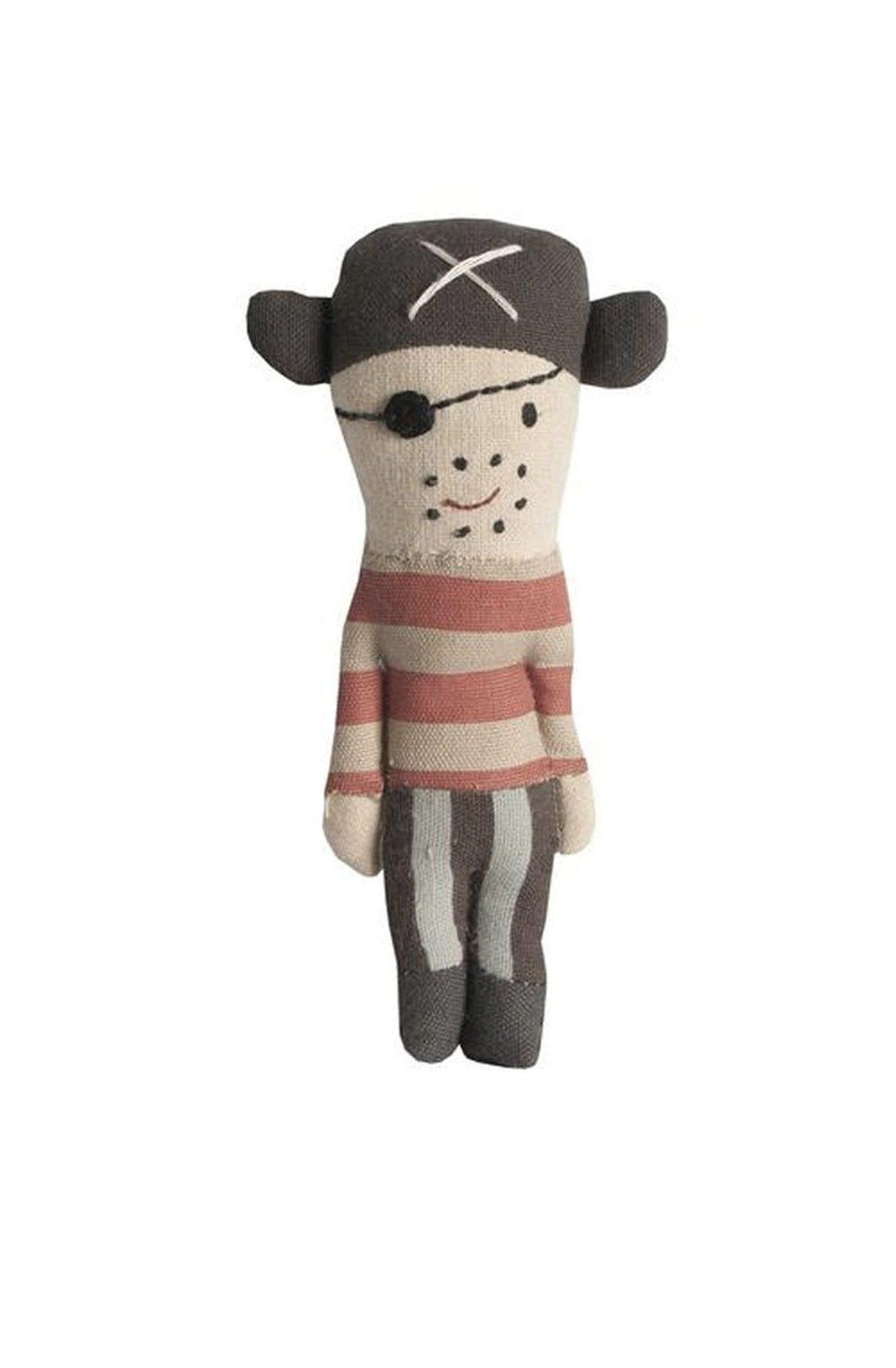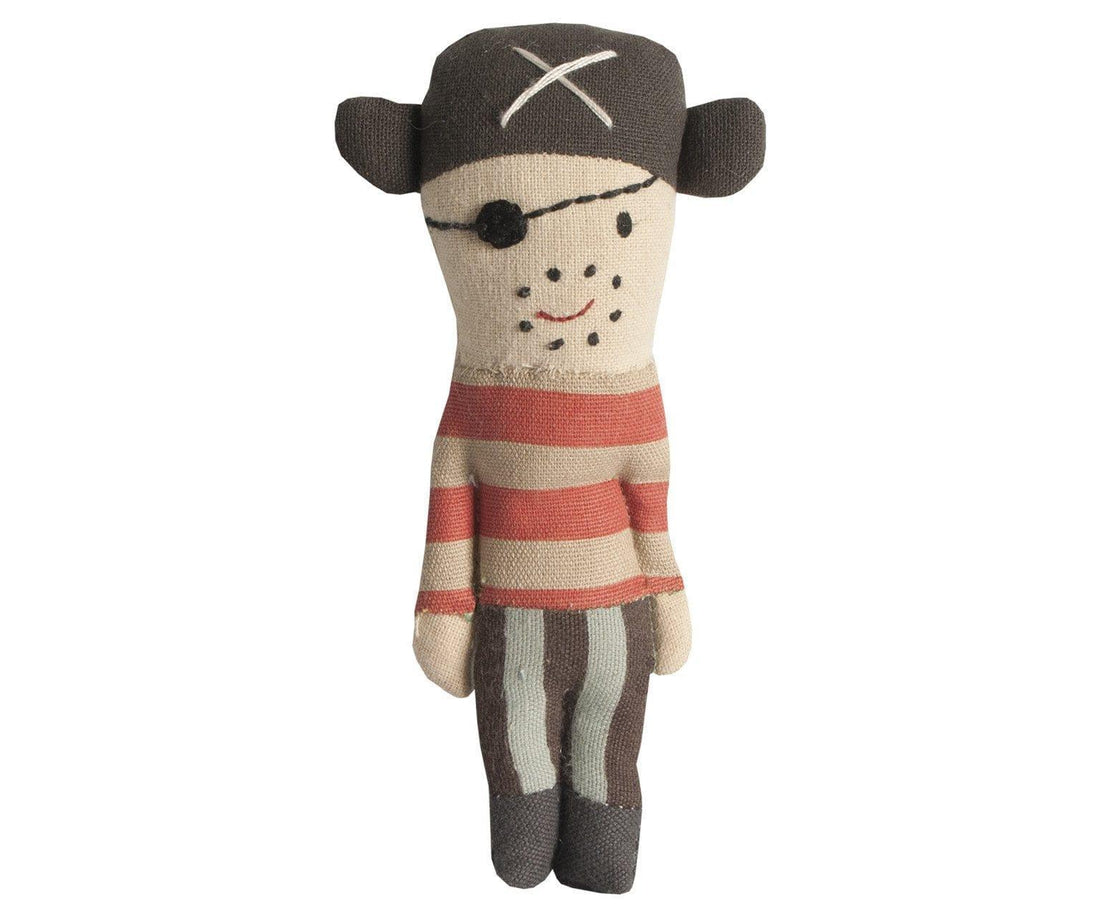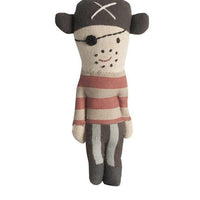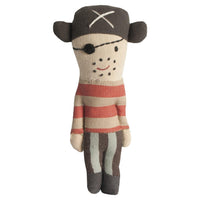 This Maileg captain rattle steers the boat and tries to stay clear of the sharks swimming in the water.  He wears a pirate captain hat and has an eye patch over his eye after a battle with another pirate. 
The beautiful bright colours and patterns on his clothing and his embroidered face provide a sensory/textural experience for young children.  He has a soft plush body and is sized perfectly for little hands that are just learning to grasp and has a wonderful, gentle rattle when shaken - great for teaching cause and effect to babies (I move, I hear a nice noise, I move again).
The Pirate Ship collection and Castle collection can both be used as the child is older for imaginative play, but are also beautiful pieces to display on the shelves.
Approximately 17cm tall, the pirate captain is made from a wonderful mixture of different printed fabrics and embroidered face (complete with battle scar).
Made from 100% cotton, polyester fibre filing and internal rattle insert.
Handwash at 30 C
 Maileg:

Maileg is a brand of charming Danish-designed toys. In a busy world of bright lights, bells and whistles, where new stories are continually impressed upon us. Maileg is a world in which matchboxes can be beds for mice; princesses make perfect teatime companions; and adventures can be found on a friendly forest walk. It is a world where cats and mice are friends. Ours is a world of childhood imagination – and this is a world we value.