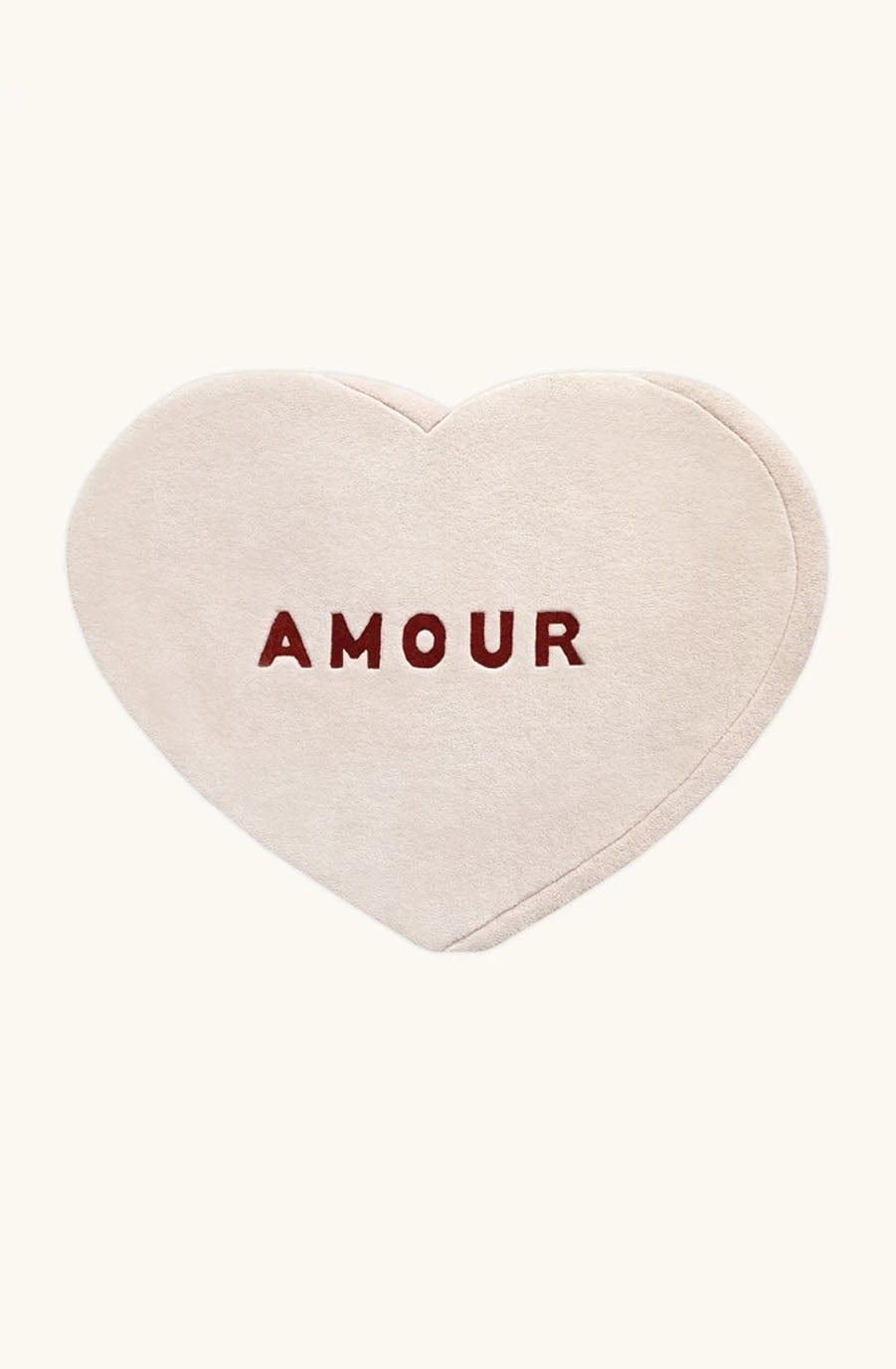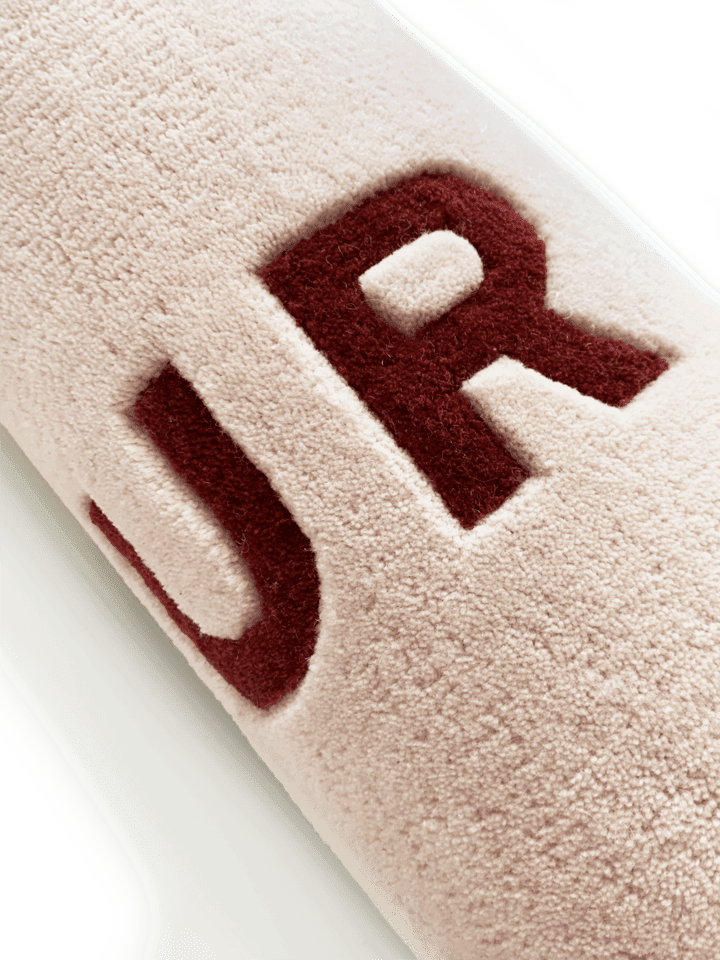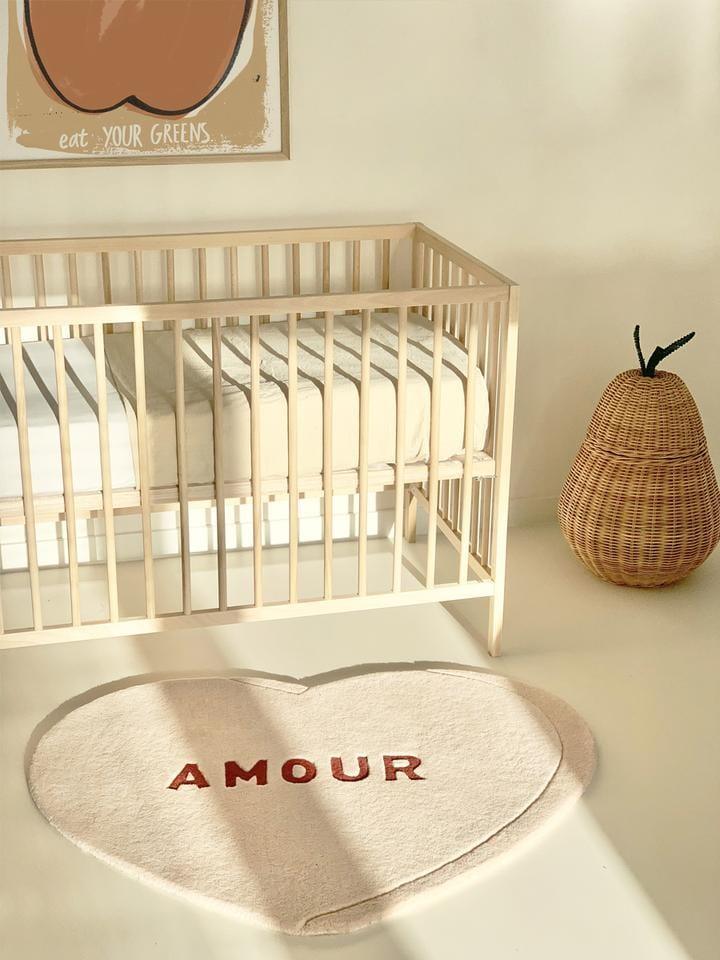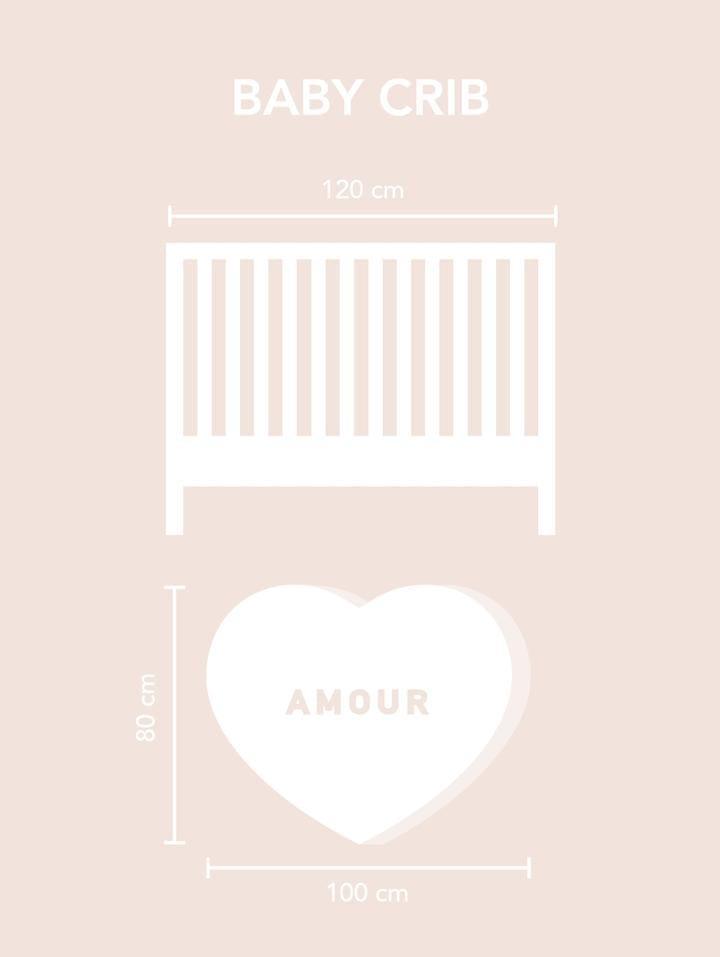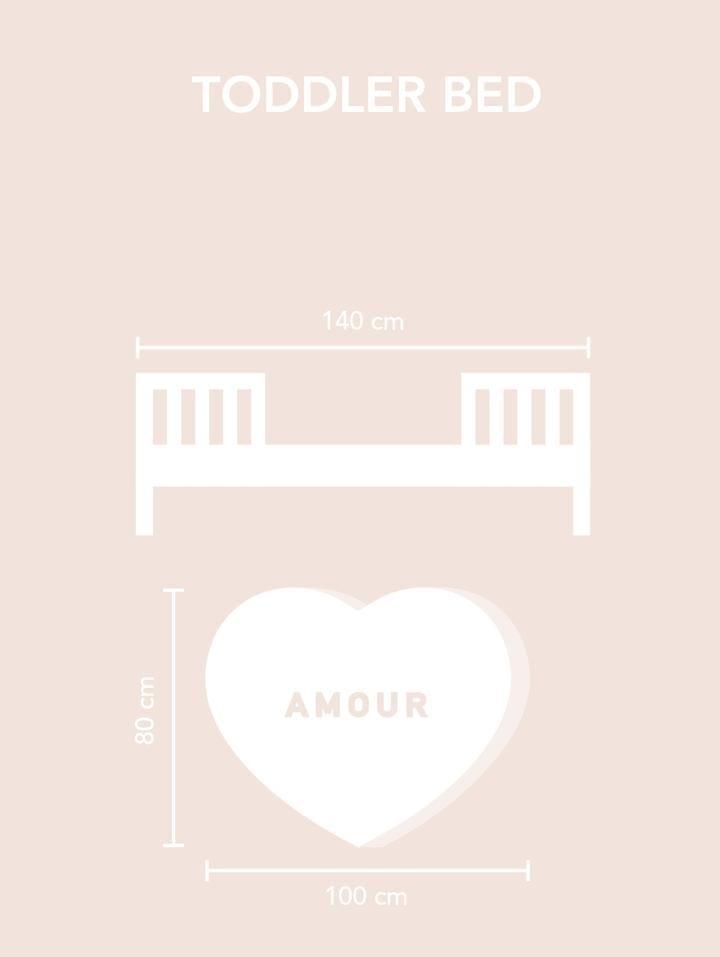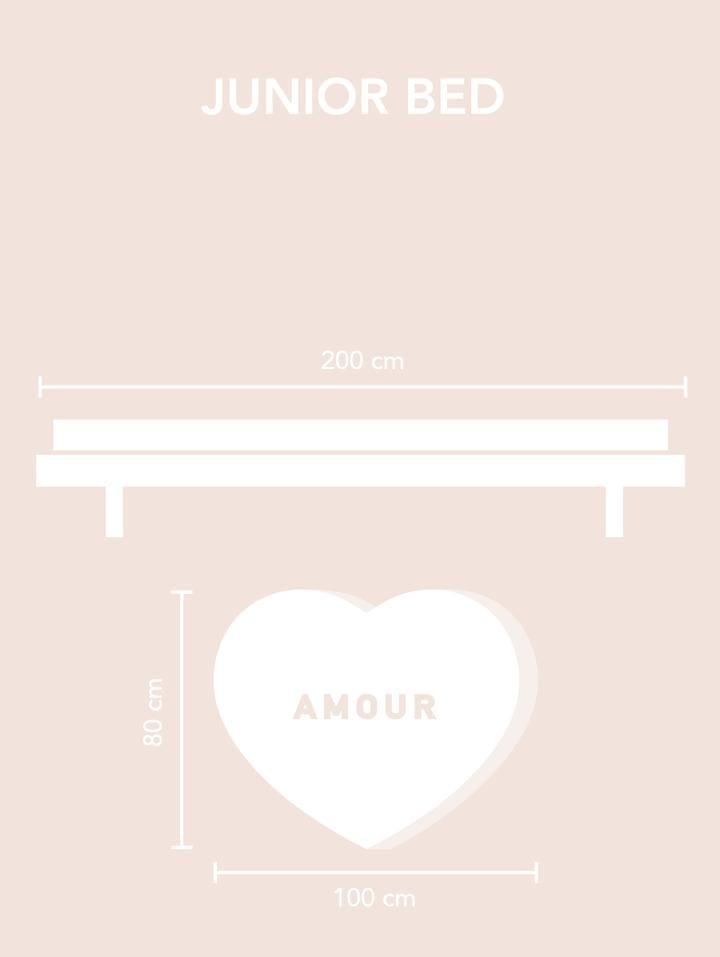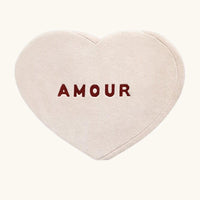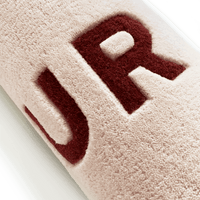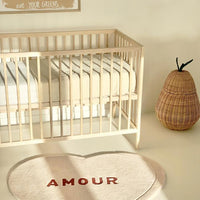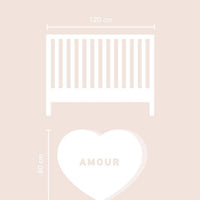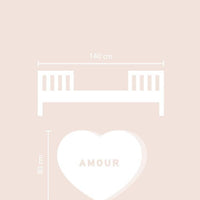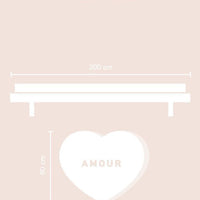 Maison Deux, Candy Heart Rug
Sweeten up your nursery or kiddo's room with our Candy Heart Rug. It's not just a rug, it's a sugary delight that's sure to make any room feel more like home!
Our Candy Heart Rug is a durable, sweet addition that's as cozy as a warm hug. Hand-tufted and hand-carved by artisans in India, this rug is made from 100% New Zealand wool, making it a super-soft spot for tiny toes.
But what really makes this rug special is its design. The letters 'AMOUR' are sheared in a lower pile to create a 3D effect, just like real candy hearts. It's a playful touch that's sure to bring a smile to your face every time you see it.
And let's not forget about the colors. With delicate pinks and contrasting burgundy, this rug is a visual treat that's sure to cheer up your child's bedroom.
So, if you're looking to add a touch of sweetness to your little one's space, our Candy Heart Rug is the perfect pick. It's soft, it's sweet, and it's just waiting to fill your home with love.
Size: 100 x 80 x 2 cm

Materials
: 100% New Zealand wool, 
non-toxic dyes/inks
Backing:
100% cotton
Technique:
Hand-tufted
3D textured
:
High/Low Pile
Label:
GoodWeave
label
Care instructions:
Vacuum clean regularly. Clean with a damp cloth or absorb wet spots with dry towel. Professional cleaning recommended for big spots. 
Please be aware that this item falls under our bulky goods shipping policy. It is ineligible for free shipping, and shipping rates will be calculated and applied at checkout. 
Maison Deux Rug Collection
Discover our unique collection of wool rugs made of 100% New Zealand wool. The wool rug collection consists out of imaginative and playful rugs that are 3D textured. A true statement piece for any room. Did you know all our rugs are certified with the GoodWeave label? The best assurance that no child labor is used and appropriate working conditions are complied. Besides, with every purchase you support programs that educate children.