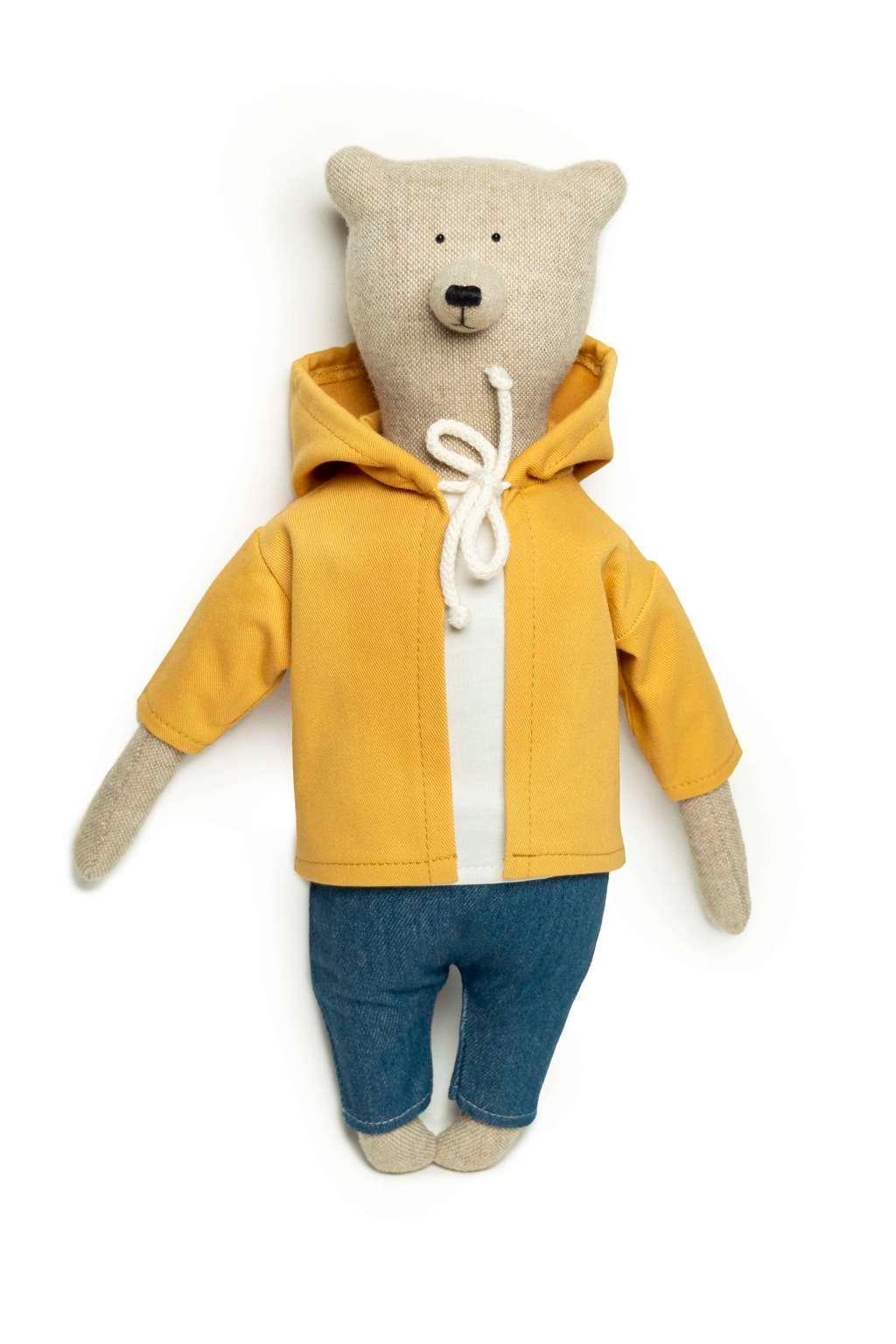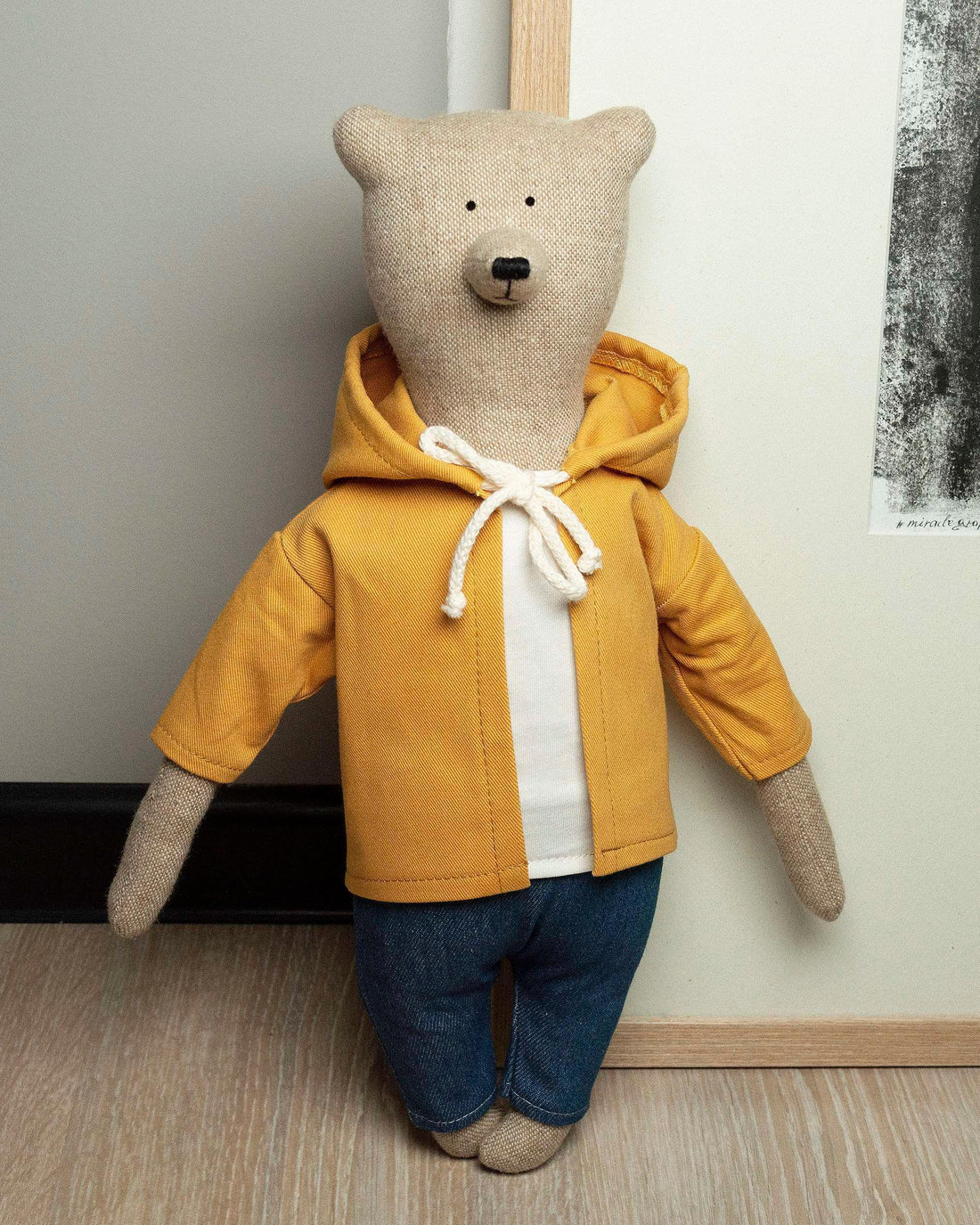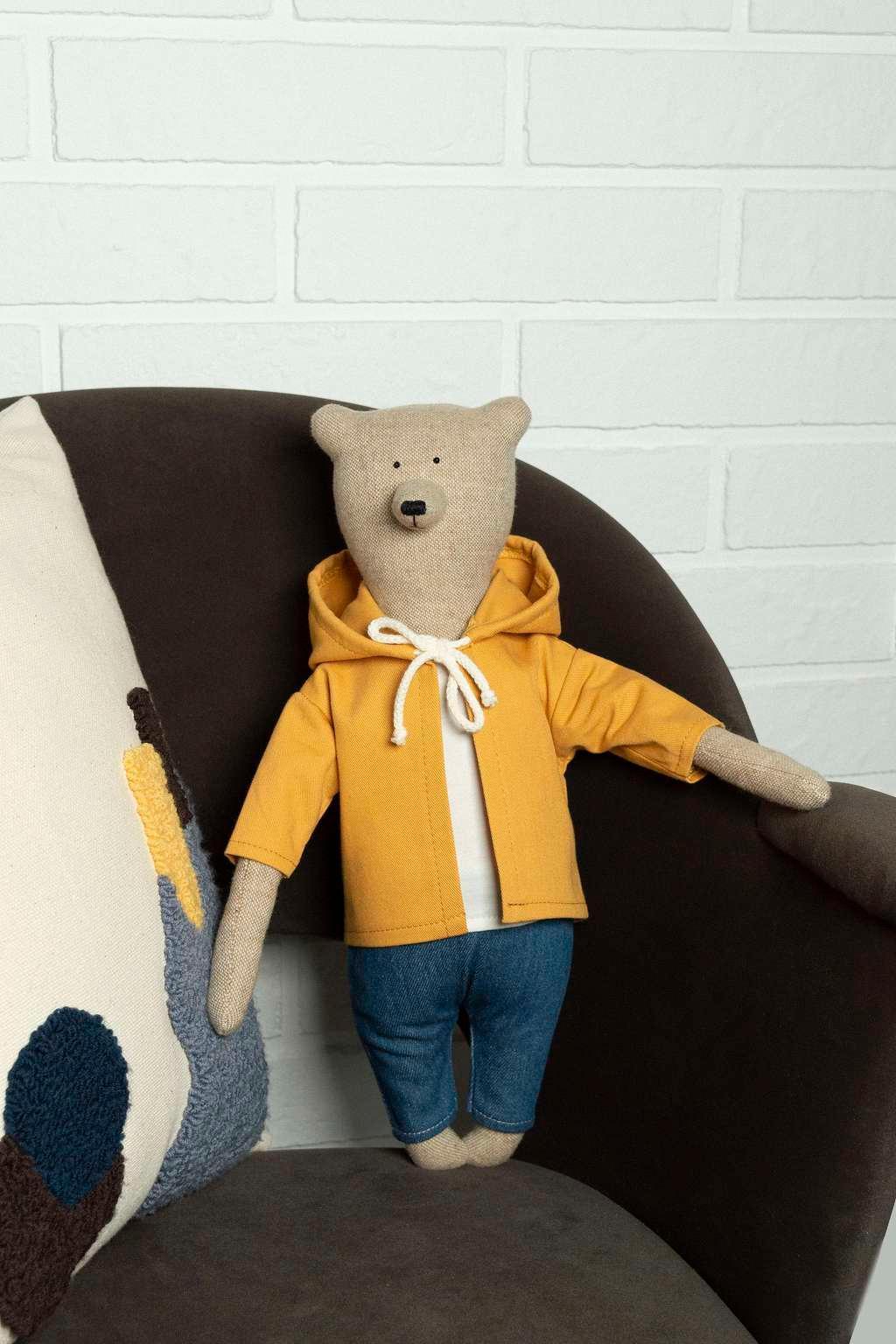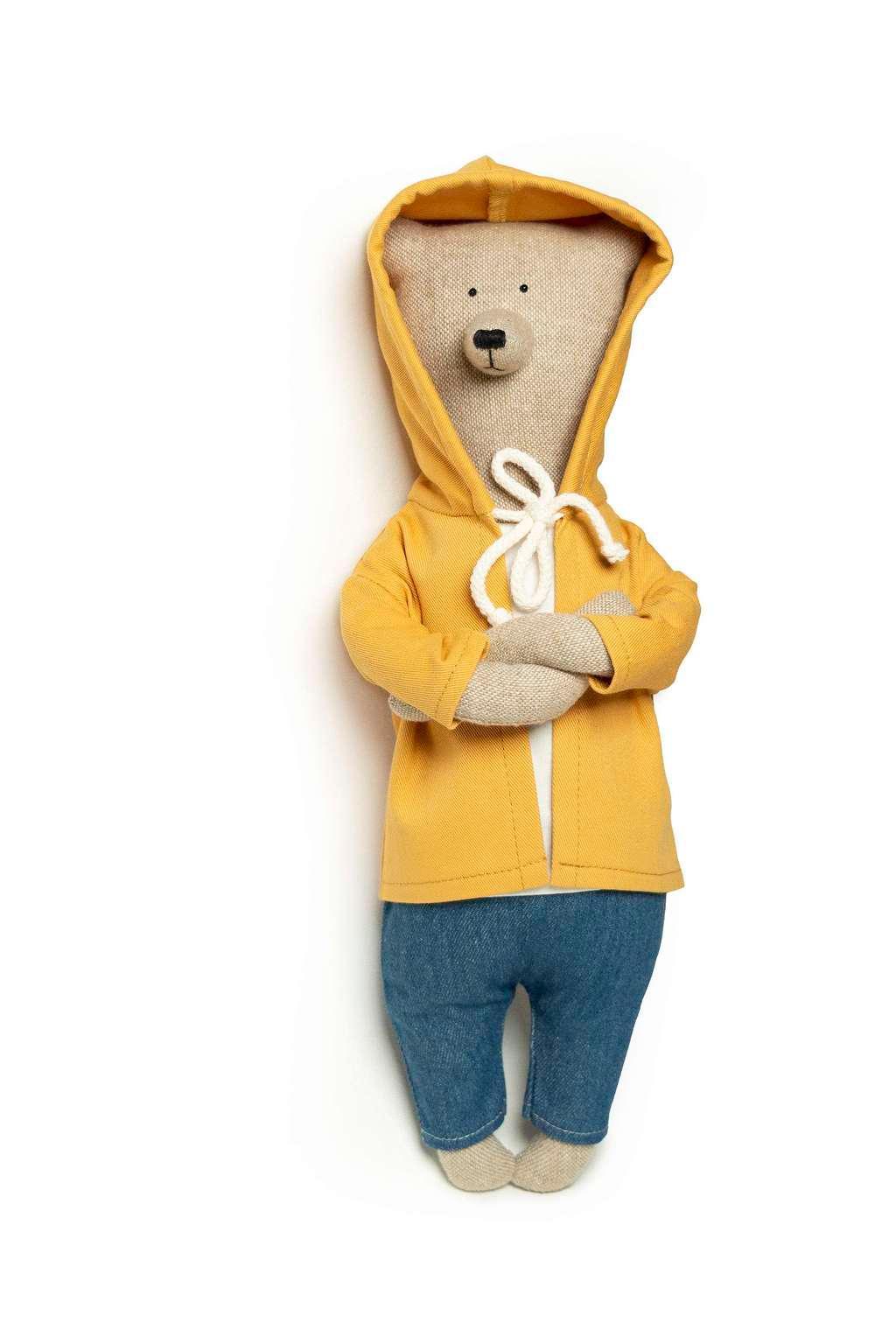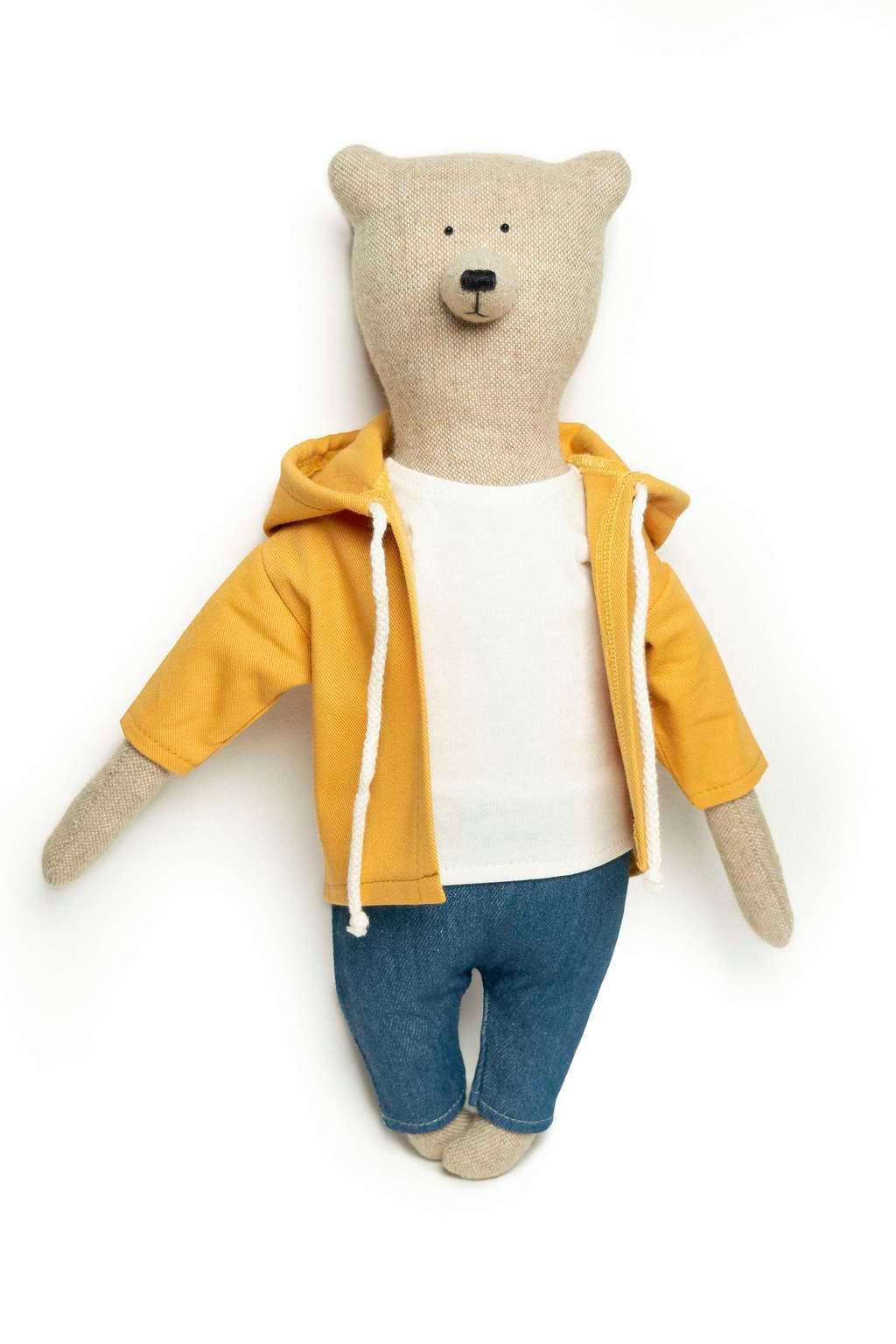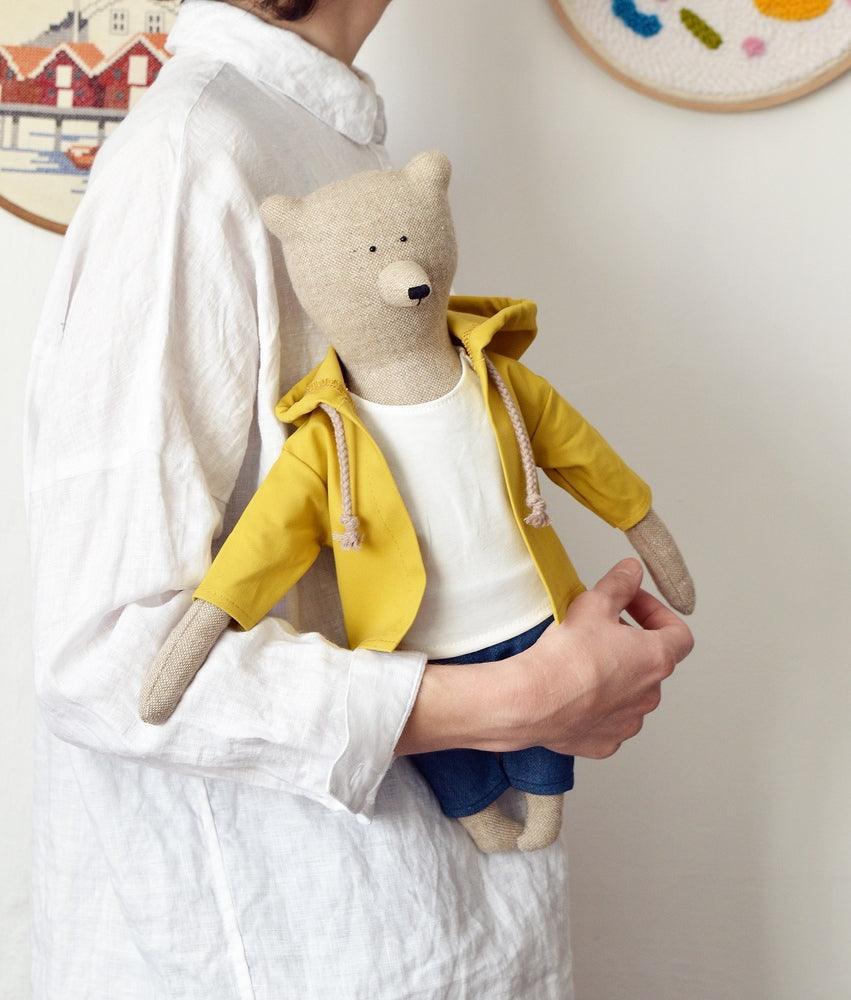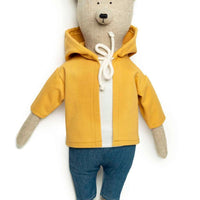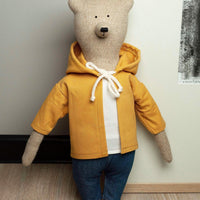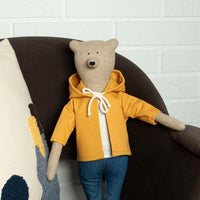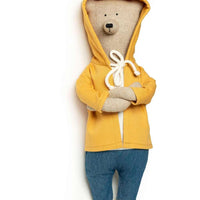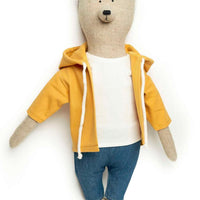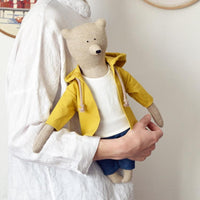 Philomena Kloss, Matthew the Bear
Say hello to Matthew! Matthew is the life of any party - he's charming and knows how to capture hearts and souls - he is a born storyteller. He will never say no to a new adventure, and is the best companion for journeys long or short. Matthew is 40cm tall.
PHILOMENA KLOSS 
Meet your mini's new bestie - Philomena Kloss's adorable little handmade bears, created with the most meticulous of detail by Ukraine based duo Nadia and Tanya. This playful collection of bears and foxes is designed to accompany your little one on all kinds of unique adventures. Each one is unique, full of character and brimming with excitement to meet their very best friend. 
Each teddy can be washed in warm soapy water by hand, carefully handling the eyes. The clothes of the toy can be washed manually or in the washing machine at a temperature of 30 degrees
Philomena Kloss teddy bears are designed and hand made by a small team of artisans in the Ukraine. They are thoughtful in their production, with the sweetest attention to deal, and are ethical and environmentally friendly. 
Please note the bears do not bear the CE mark. Ages 3+