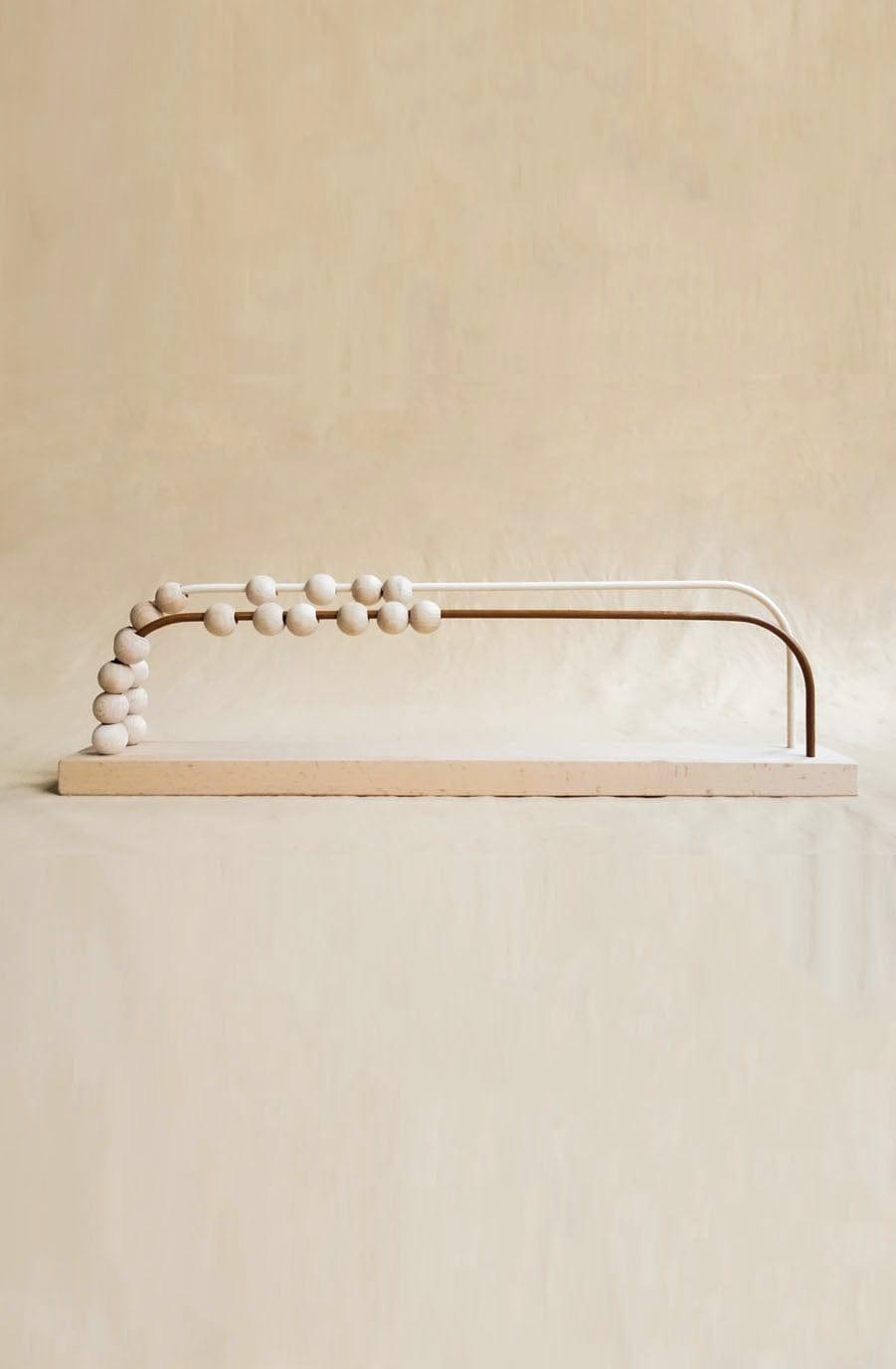 A modern take on a vintage abacus.
Watch your children learn to count whilst having fun playing with this bead frame. 
The abacus is constructed of a natural wood frame with two rows of ten beads. Used for learning but it is also beautifully decorated.

Material: coated steel, FSC beech wood, wood balls
Size: 45 x 4,5 x 9cm 
Safety: Never leave children unattended while playing.
About &ME
Fun, green, and timeless! All &me products are handmade in the Netherlands using only natural, sustainable products, that are good for your little ones and the planet. 
What I love about them is their focus on simple, educational yet fun learning following many of the Montessori principles of how children learn. These toys will last for years and when our next generation is done with them they can be passed on again.