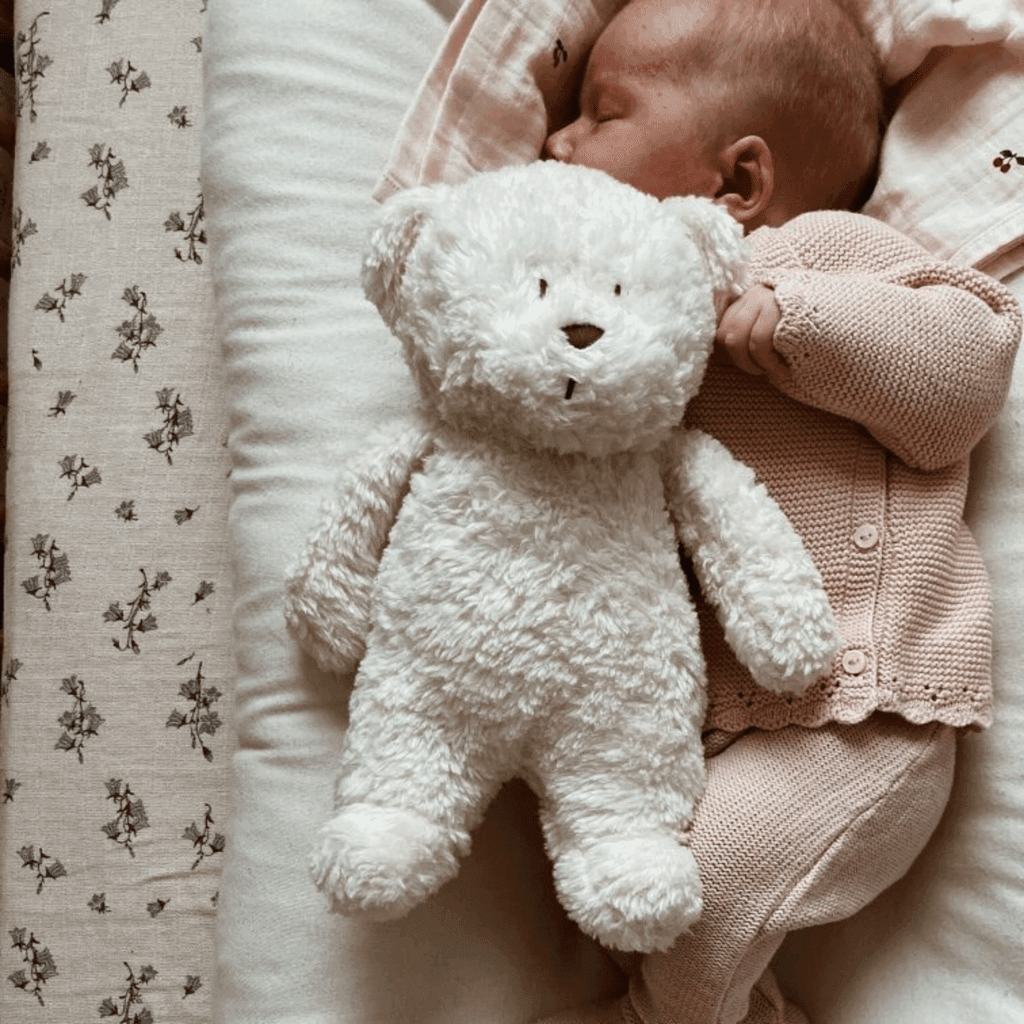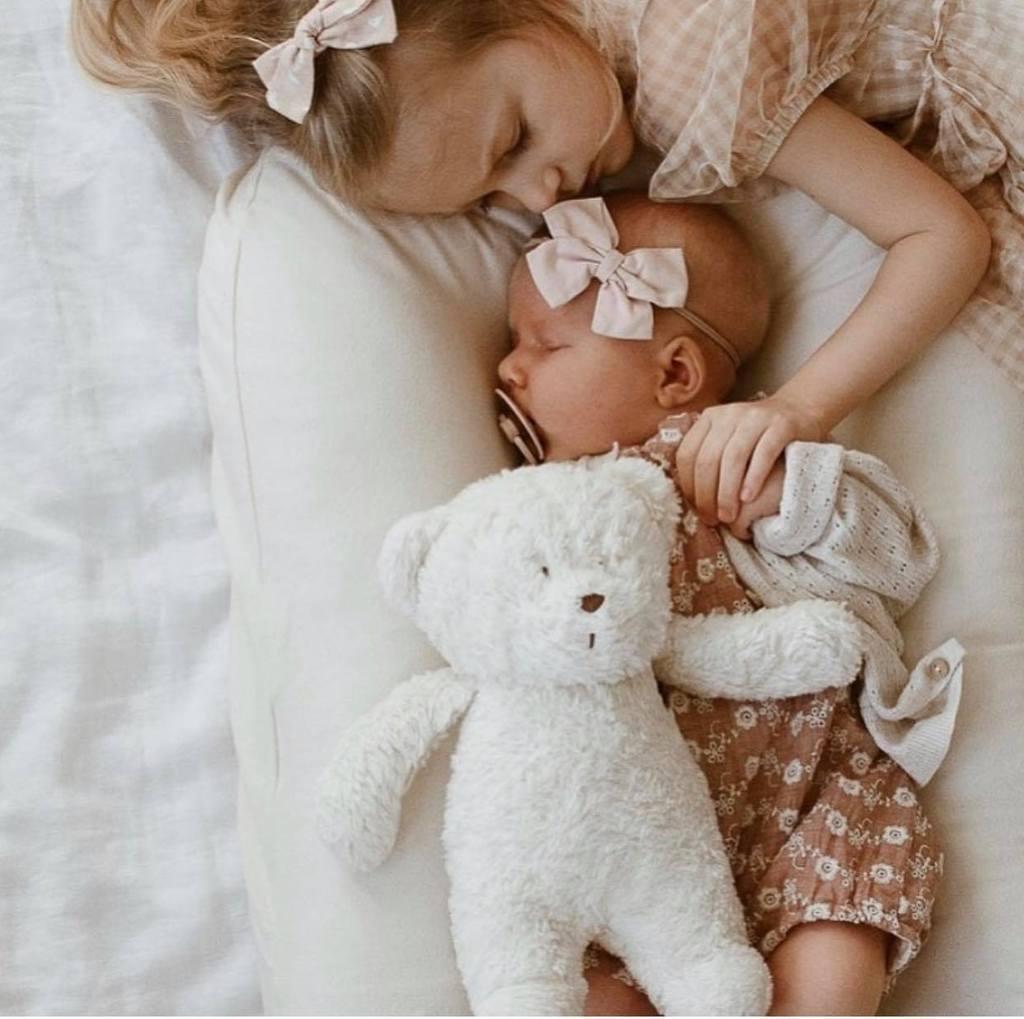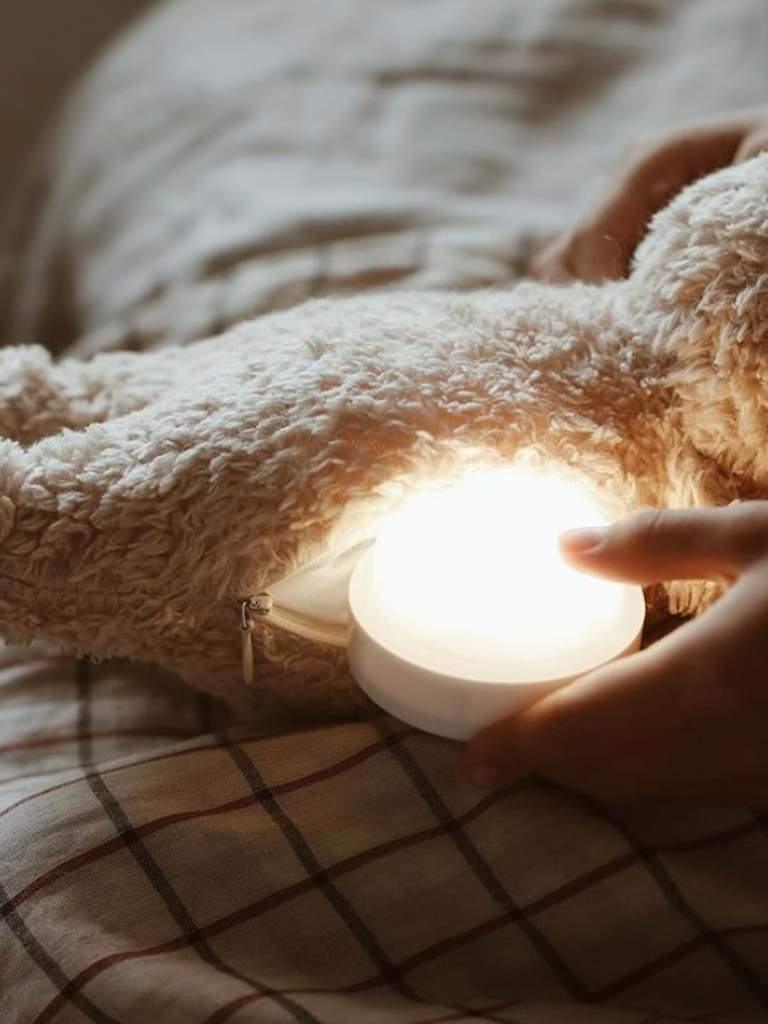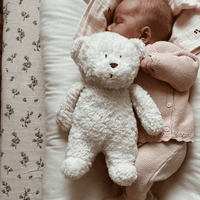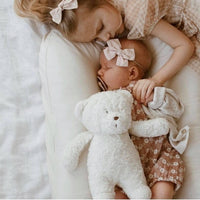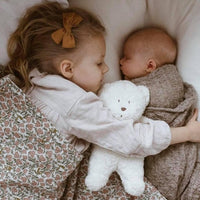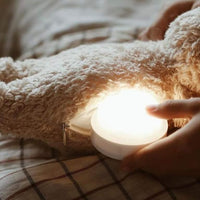 Moonie Organic Humming Bear Sleep Aid with Lamp, Polar
MOONIE Bear: The Ultimate Organic Humming Bear for Your Baby's Tranquil Sleep
Introducing the MOONIE Bear - an organically crafted, state-of-the-art humming bear designed to provide a serene environment for your little one. Made with high-grade certified organic cotton, this adorable bear ensures maximum comfort and safety for your baby.
Our MOONIE Bear comes equipped with innovative features, including gentle, calming sounds recorded from natural environments. From a mother's heartbeat to soft rain, soothing sea waves, and tranquil forest sounds, these harmonious tones help lull your baby to sleep, promoting a restful and unbroken slumber.
The MOONIE Bear features a smart cry detector, designed to automatically respond to your baby's crying by playing calming sounds, offering an immediate soothing effect. This makes it an exceptional companion for infants, promoting healthier sleeping habits from the earliest stages.
Our MOONIE Bear also comes with an energy-efficient LED lamp that can illuminate your nursery with seven different colors. Its soft glow imitates natural light, providing a comforting and secure atmosphere for your baby.
The MOONIE Bear is also easy to clean, featuring a removable sound module allowing for hassle-free washing. It is eco friendly and safe, chargeable via USB, ensuring countless nights of undisturbed sleep for your baby.
Let the MOONIE Bear be a little buddy in your child's dreams, providing not only comfort and peace but also a super sweet addition to your baby's nursery. 
Perfect as a first gift for little ones.
Made from 100% organic cotton

Suitable from birth

5 calming noises taken from nature

Safe LED lamp placed in the bear's belly

7 different light settings (white or colored)

Intelligent Crying Sensor 

Charging via USB cable

Complies with safety standards

Made of certified materials

Machine washable

Cry sensor runs for 3 hours from last use