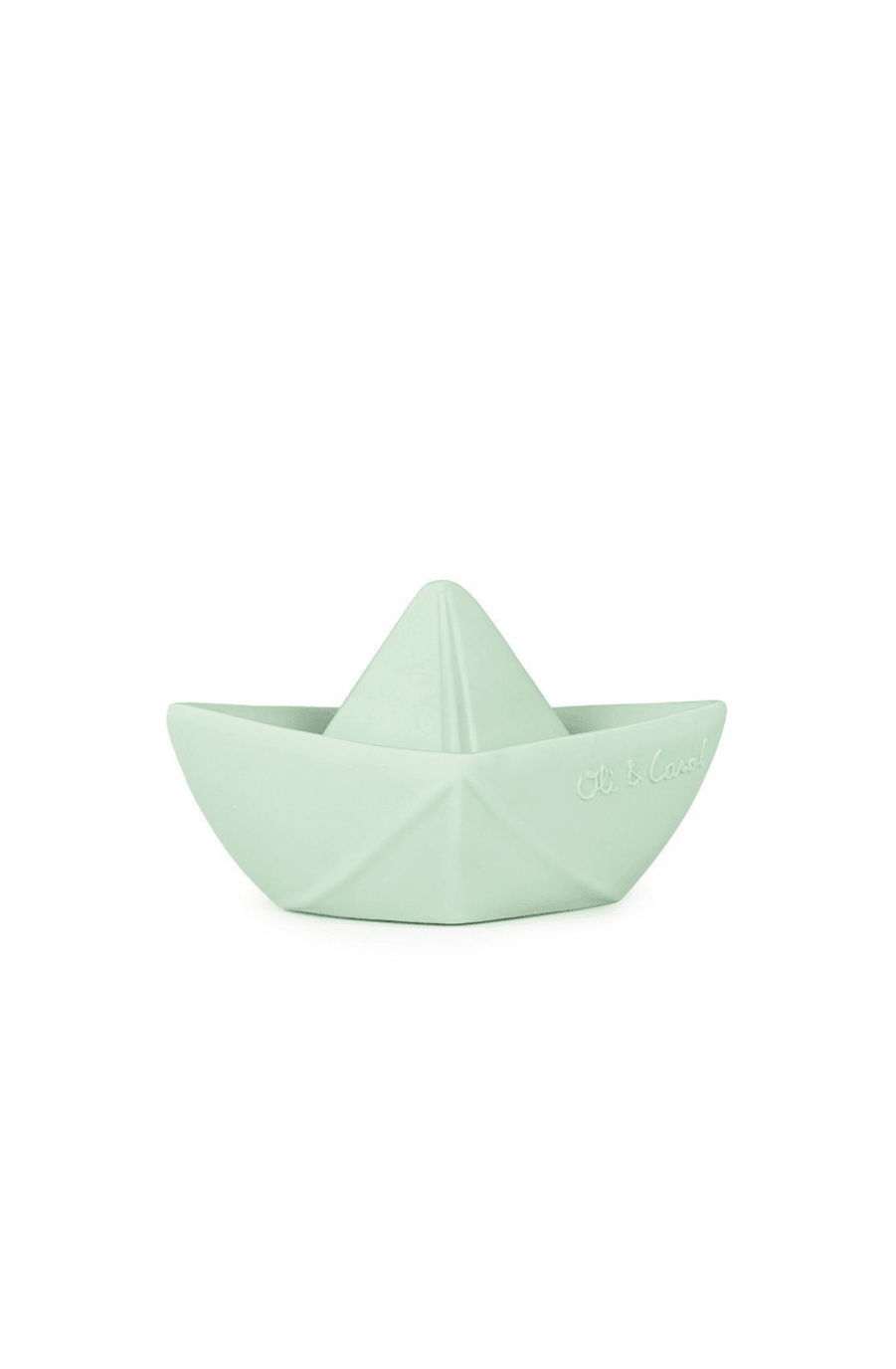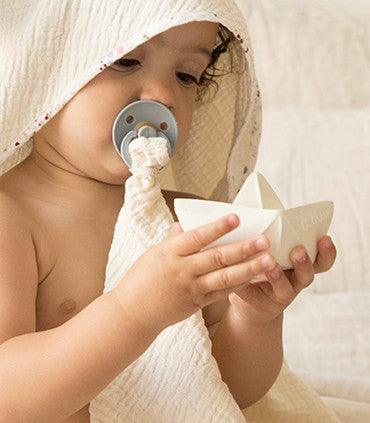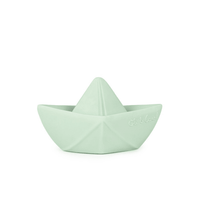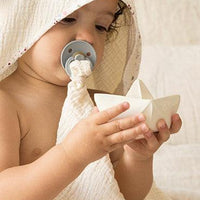 Oli & Carol Origami Boat Bath Toy, Mint
Origami Boat Mint by OLI & CAROL
Origami Boat Mint is ready to set sail with little ones during bath time! Its design is inspired in the origami essence, making it perfect as a teether, bath toy, sensory play toy and also as a decorative object. It is made all in one piece with no hole making it 100% bacteria-free. The Origami Boat will help little ones to soothe teething gums while splashing in the bath. 
This product is perfect as a baby teether, babies and kids toy, bath toy, for sensory play and decorative object. It is made following an artisanal, sustainable and eco-friendly process with 100% natural rubber from Hevea trees. As it is made all in one piece with no holes, it avoids the creation of bacteria inside. Hand painted with natural pigments one by one, so there are no two alike! 
Size 6.2 x 12.5 x 6.5 cm
Made with 100% natural rubber from Hevea trees.
Soft, easy to grasp and safe to chew. Stimulates baby's senses and soothes teething gums.
Hand-painted with safe, natural food graded dyes.
Completely safe for kids, non-toxic. Certified by Bureau Veritas. PVC, BPA, Phthalates, and Nitrosamines free.
Highly hygienic, mould-free. There are no holes in any of our designs preventing the presence and growth of bacteria and mould.

Eco-toys, biodegradable and environmentally friendly.

Used as teethers, bath toys, decorative objects and more.

Handmade taking care of every detail. There may be minor variations in colour and shape.

Socially responsible. With every Oli & Carol toy, you purchase you are helping scholarize kids in India.