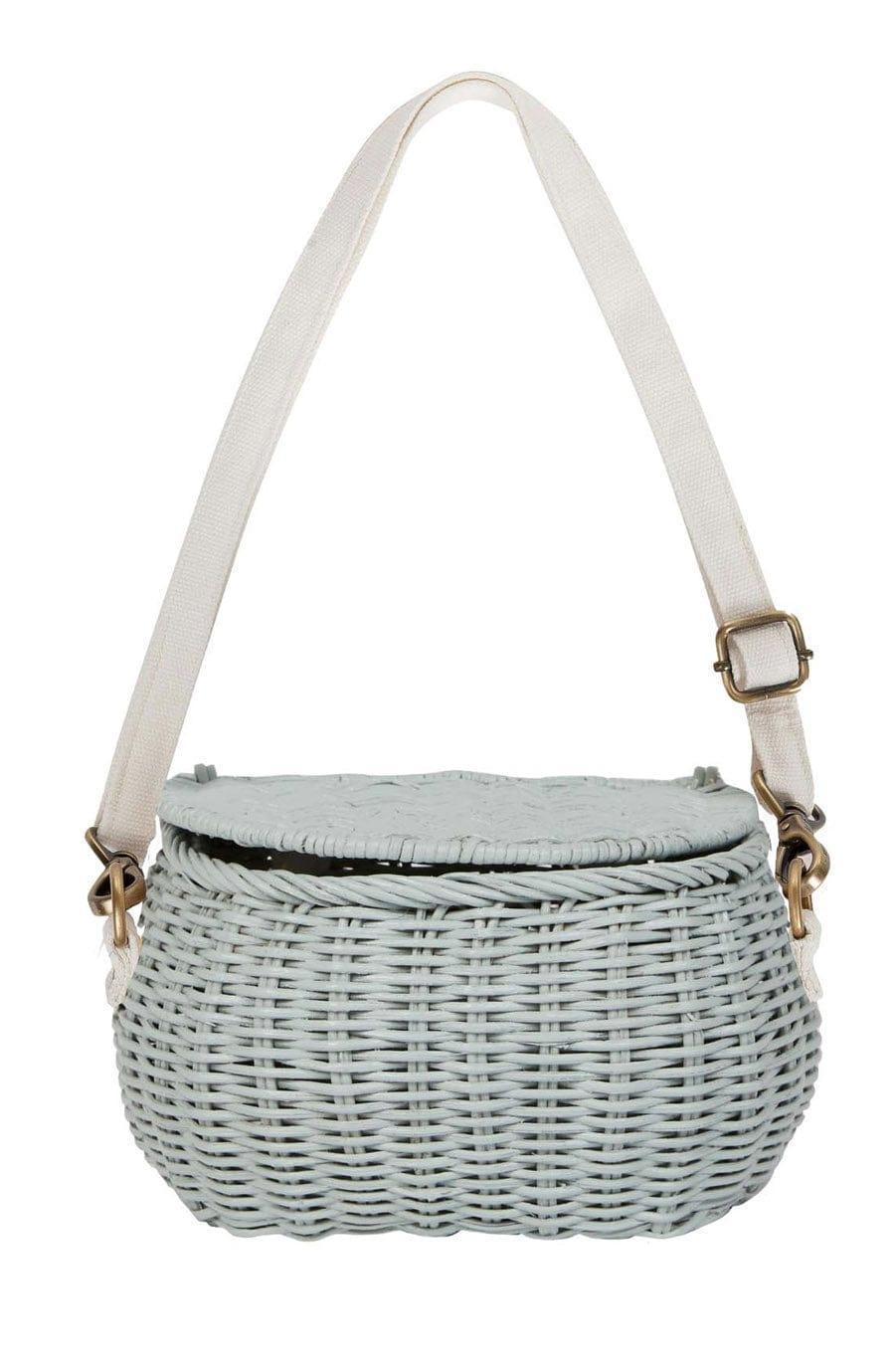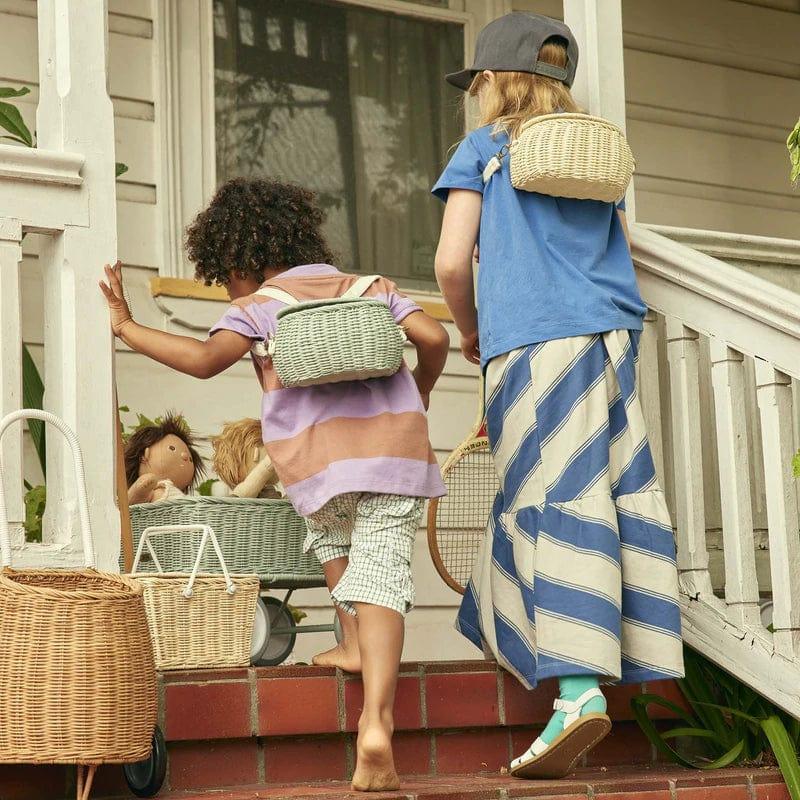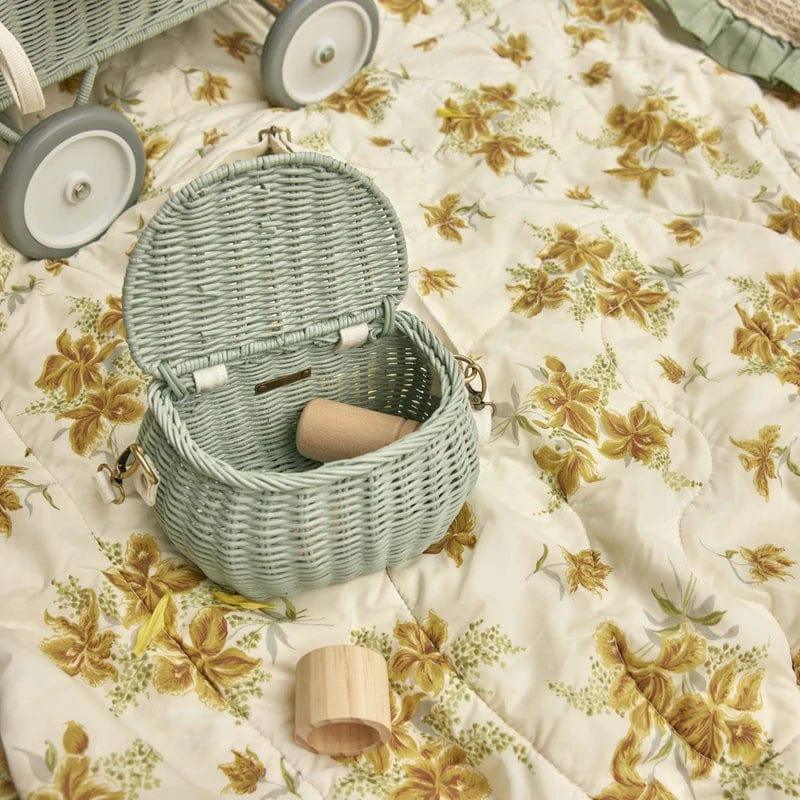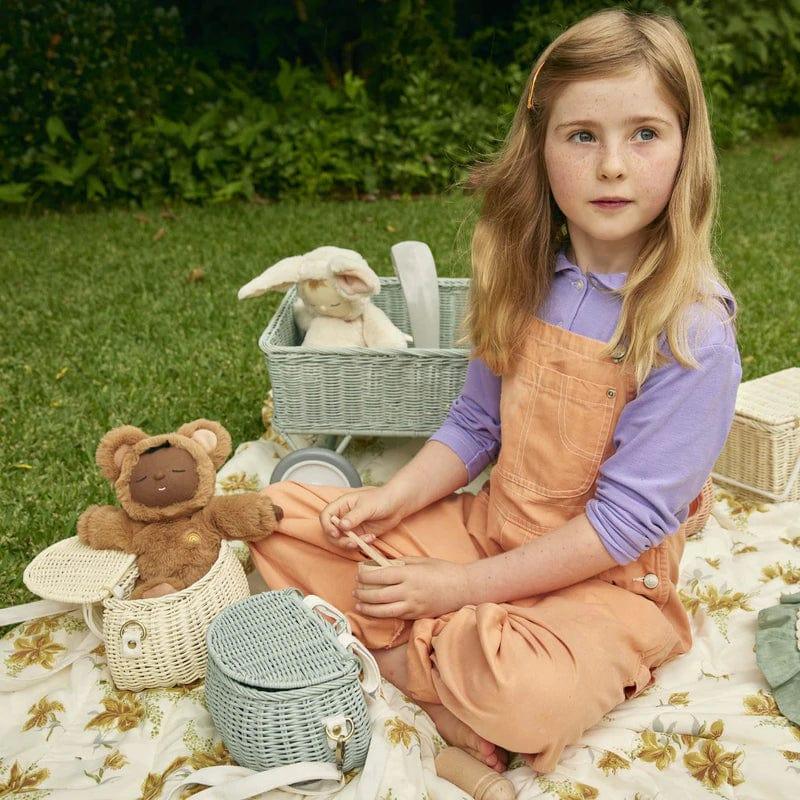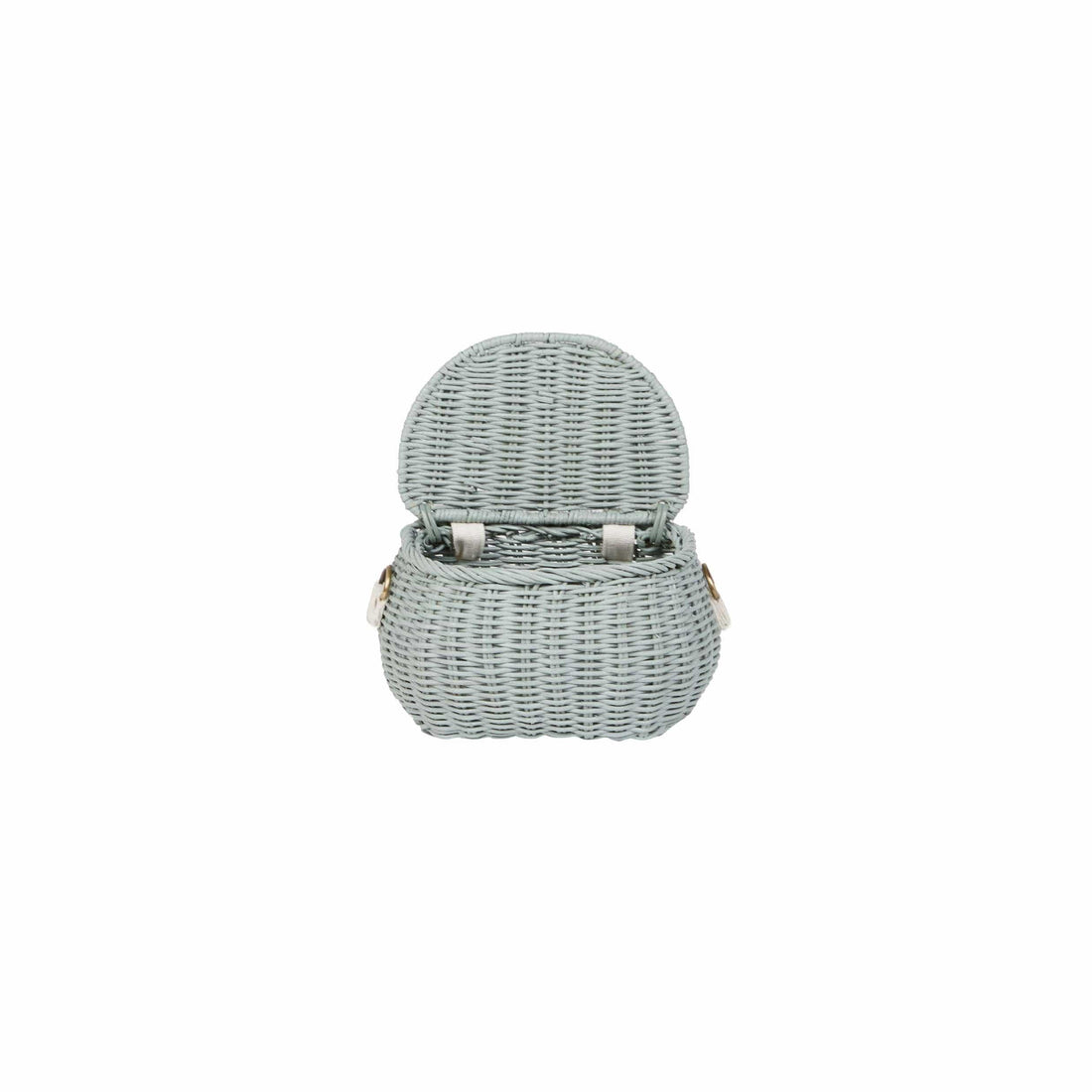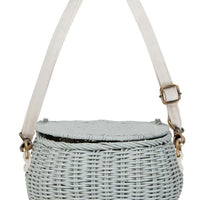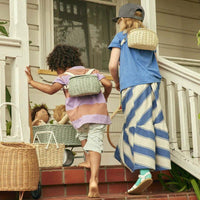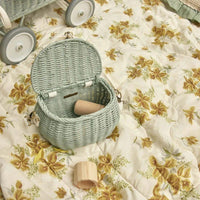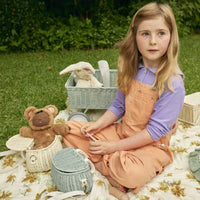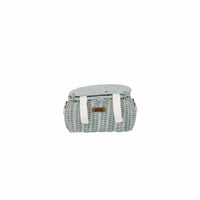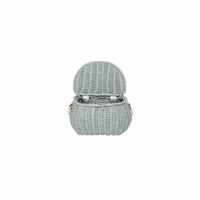 Olli Ella Mini Chari Bag, Vintage Blue
Our Vintage Blue Mini Chari is the newest addition to the Chari Family and is sure to bring smiles of delight to your small adventurer.
Thanks to its clever design that features a handy adaptable strap and hooks, Mini Chari can be a basket for a bike or scooter, backpack, treasure bag for special trinkets or handbag for a big day out. Whatever your little one is playing, Mini Chari is sure to inspire hours of imaginative play.
Handwoven from Rattan and featuring a little flap lid, a rattan loop on the back for hanging off hooks, removable adjustable canvas loops (for attaching to bikes/ scooters), and a removable adjustable canvas strap with brass hardware for when the kiddos are off their mode of transport and out and about.  Coated with water-based paint.

Dimensions:
• W20cm x D16cm x H13cm
• Longest strap length: approx. 1.7m
• Smallest strap length: approx. 0.90cm