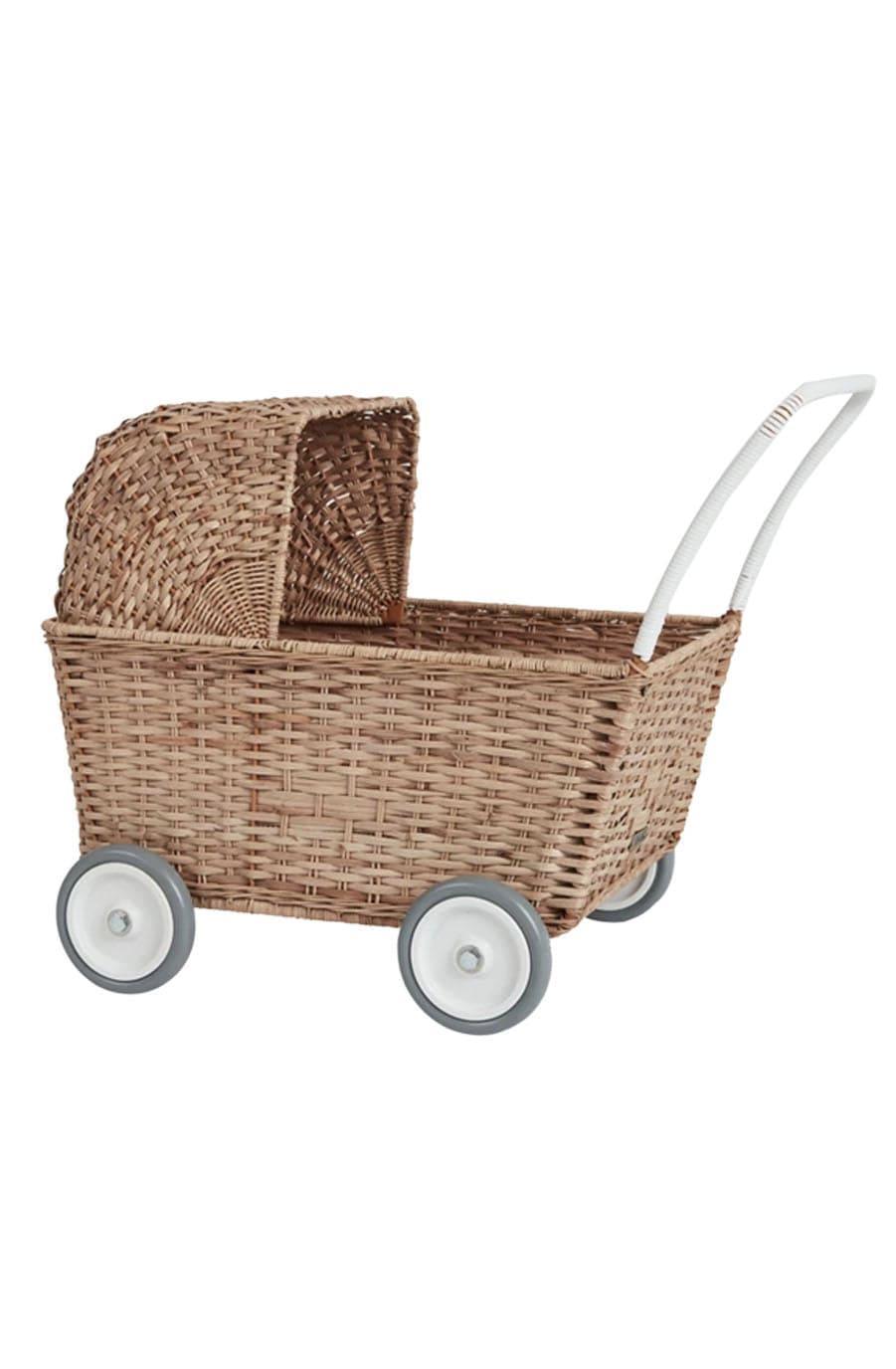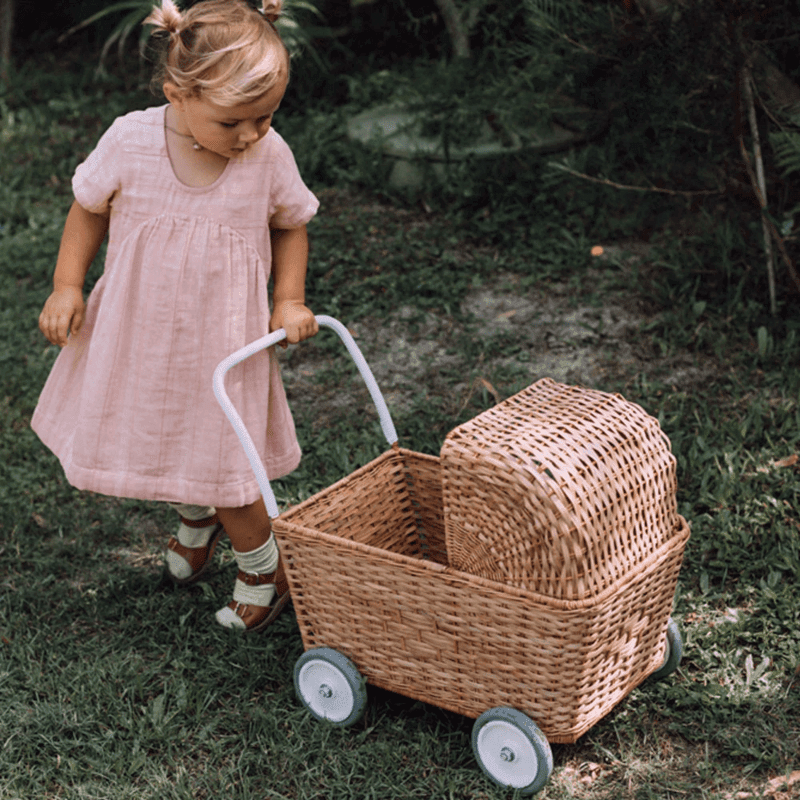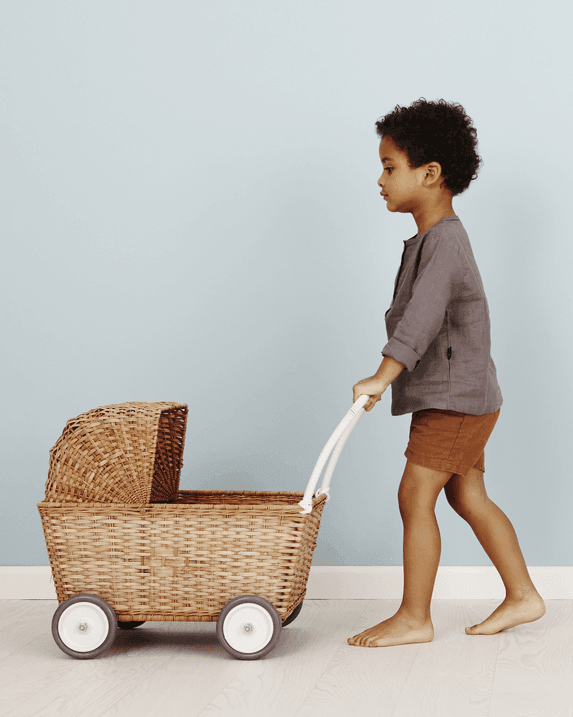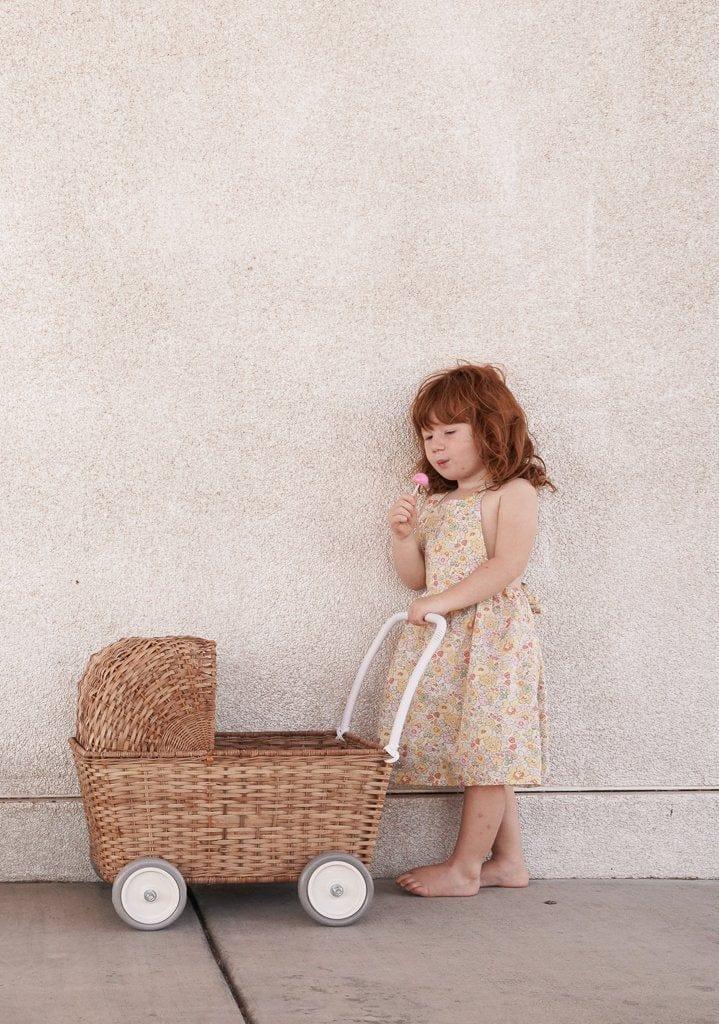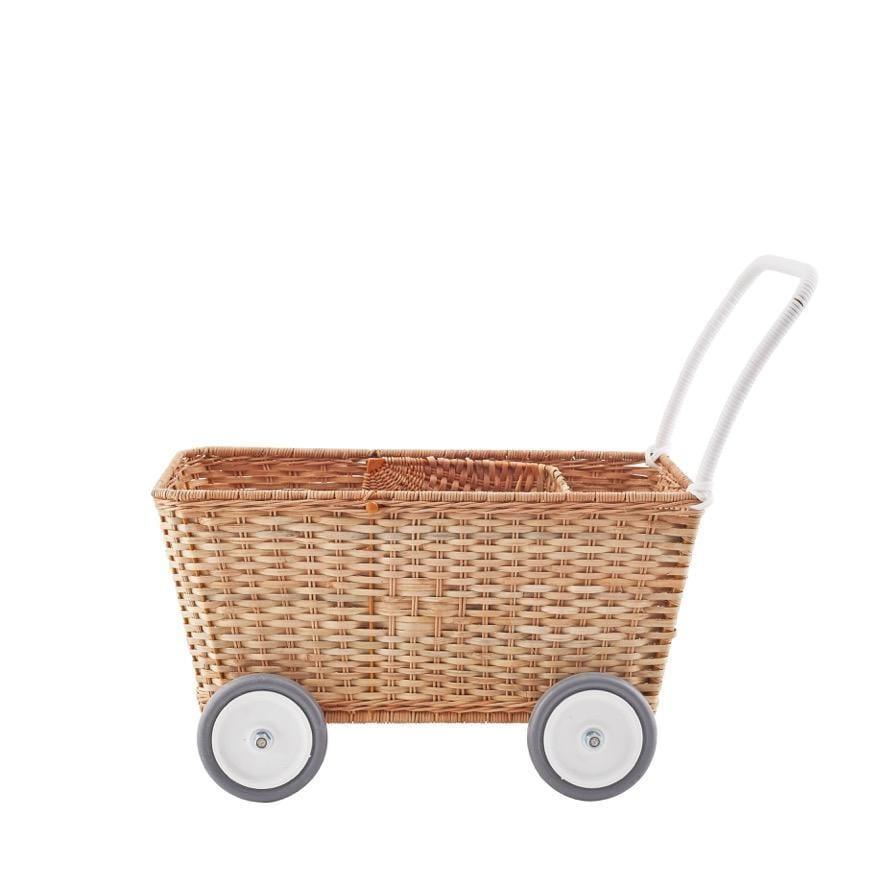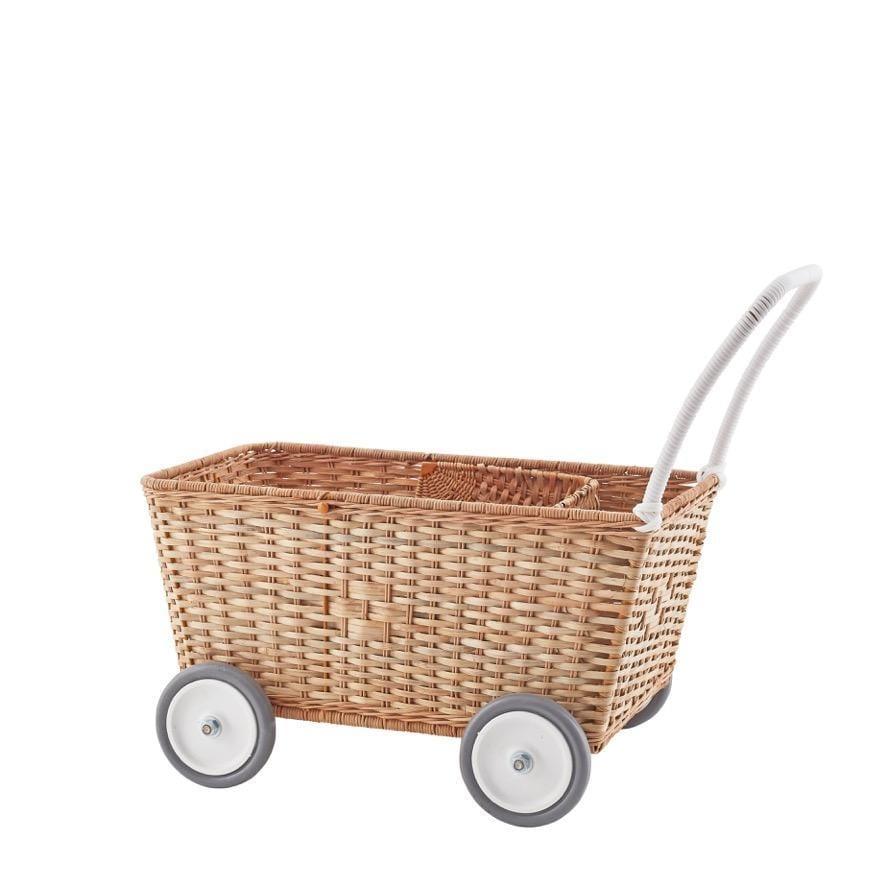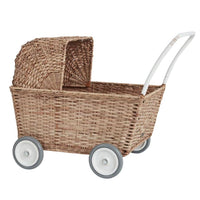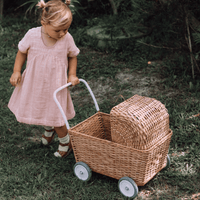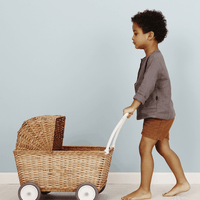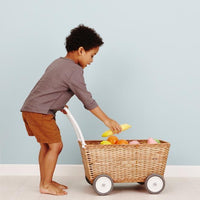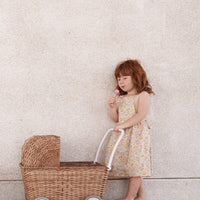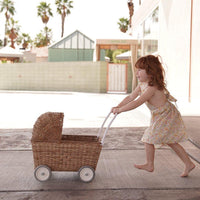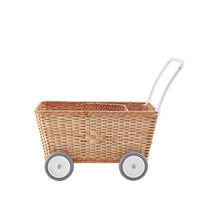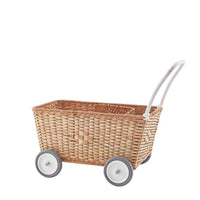 Olli Ella Strolley, Pram, Natural

A different kind of convertible, one that goes from being a pram/ buggy/ stroller to a trolley with just a flip of a lid. Olli Ella strolley is a revolutionary design in imaginative play.
This hand-woven rattan basket on wheels switches from a pram to a shopping trolley, by just lowering the hood of the pram. Perfect for dolls, pretend play, fruits and veggies or for your little one to push around their favourite toys.
You can also add Bedding and a Mattress too so nap time is even snugglier!
• Hand-crafted rattan weave and steel frame
• Comes with removable handle
• Recommended weight limit: 10kg
• Wheels are made using recycled plastic
• Coated with water-based paint
• The Strolley hood is not removable and folds neatly inside the pram
Dimensions:
• Height of Strolley is 45cm
• Height Strolley with Long Handle is 60cm
• Width of basket is 27cm
• Width of basket including wheels is 34cm
• Length is 60cm