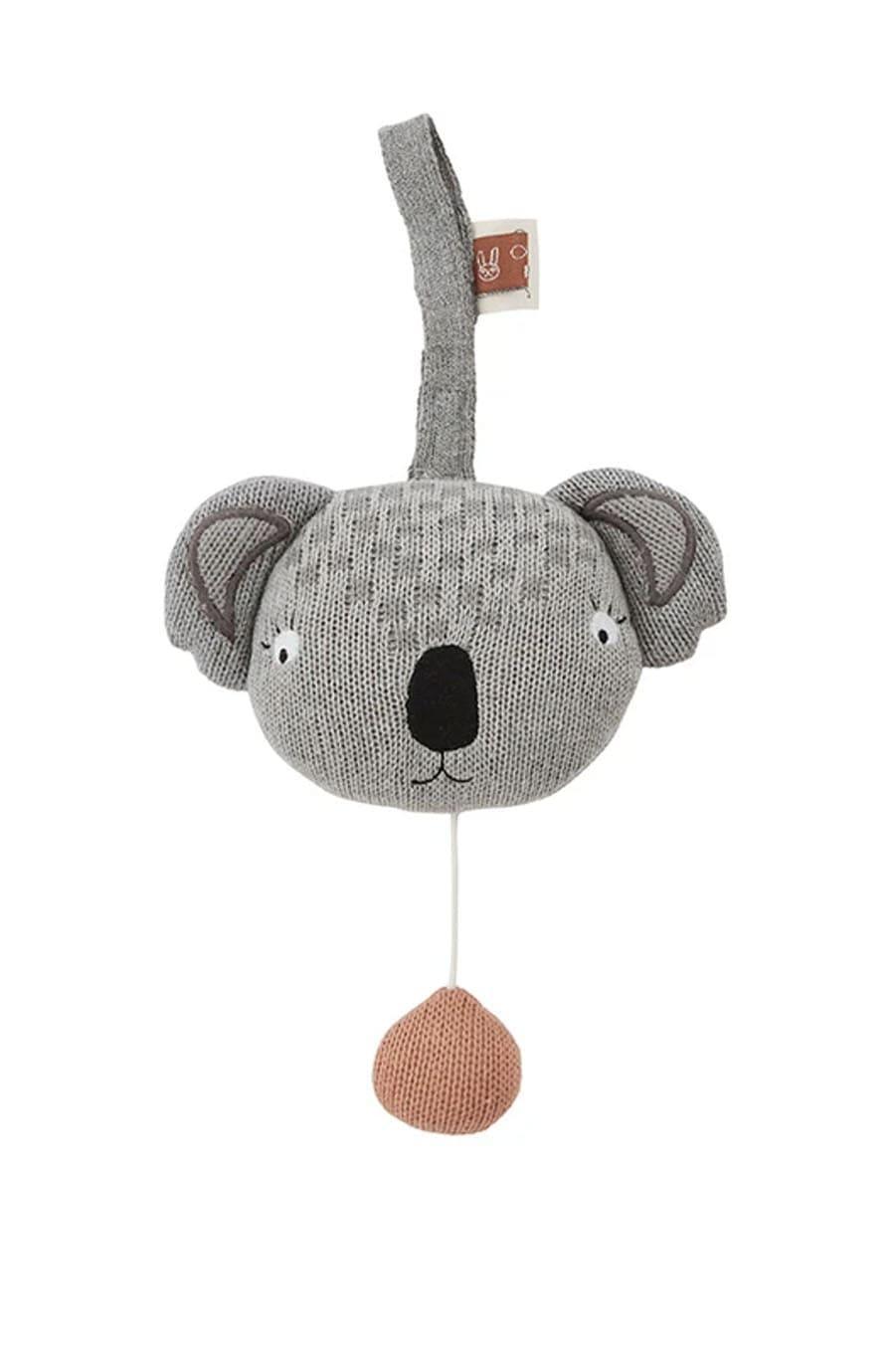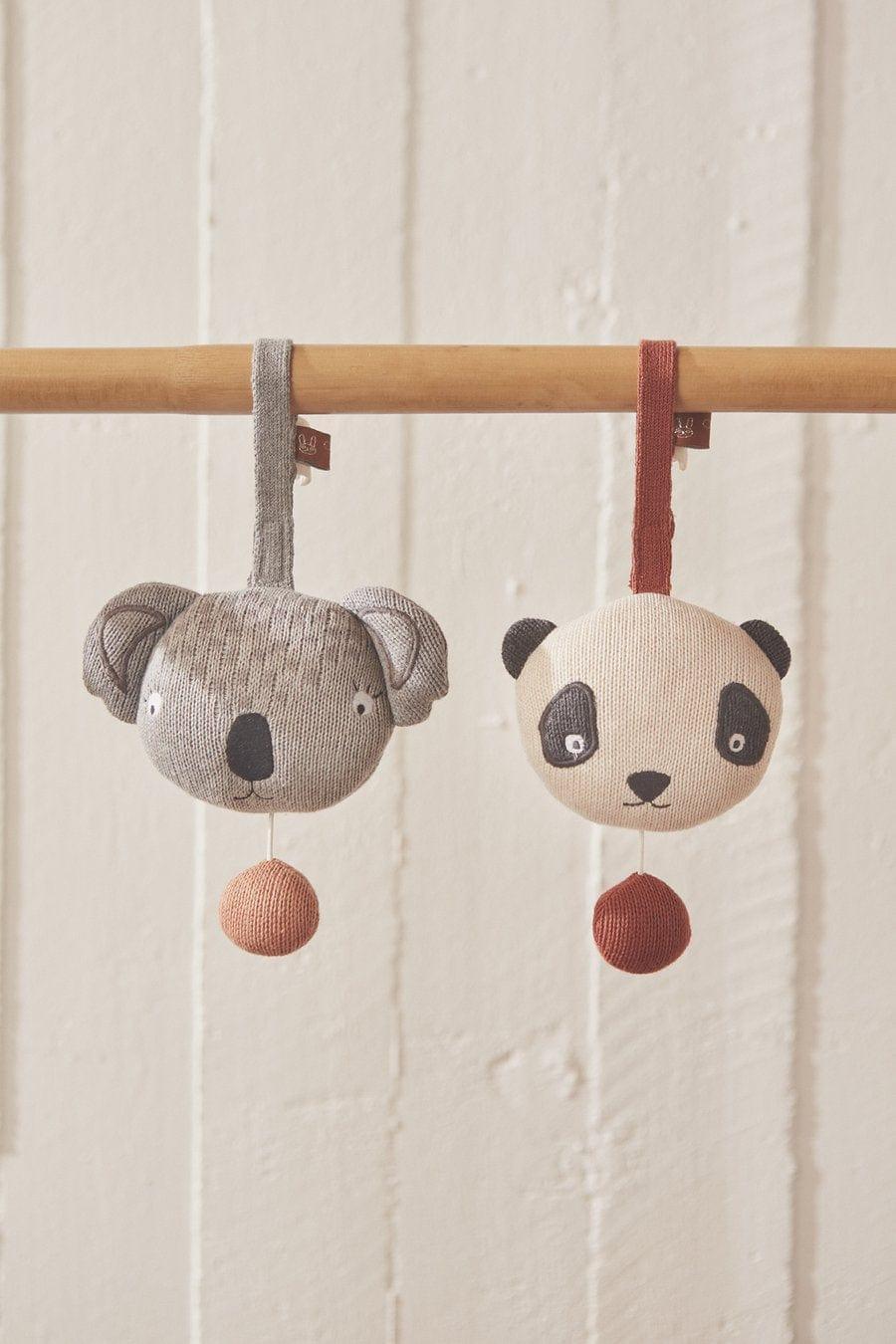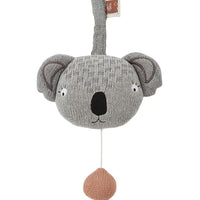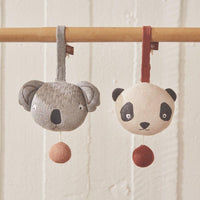 OYOY Mini, Koala Music Mobile
The OYOY music mobile with this sweet koala creates a calming and cozy atmosphere, and is the perfect way to keep your baby entertained and engaged. With it's soothing melody it will help your little one relax and fall asleep. The calm melody starts when the ring at the bottom is pulled down. This little mobile is also a great way to help your baby develop their cognitive and motor skills. The mobile's interactive features will help your baby learn about cause and effect, and the music and sounds will help stimulate their senses. The perfect gift for any new parent. It's a safe, fun, and educational toy that will help your baby learn and grow. 

Made of 100% cotton plain knit with a velcro loop closure at the top. 

Quality: 100% Cotton, 100% Polyester Filling

Color: Grey

Note: This product is not a toy.
More about OYOY:
More than just a design brand, OYOY is for modern families in the search of re-calling childhood memories and creating new ones. OYOY design collections are rooted in the Danish traditions of simplicity, representing a playful but straight forward aesthetic approach to design for everyday family life.