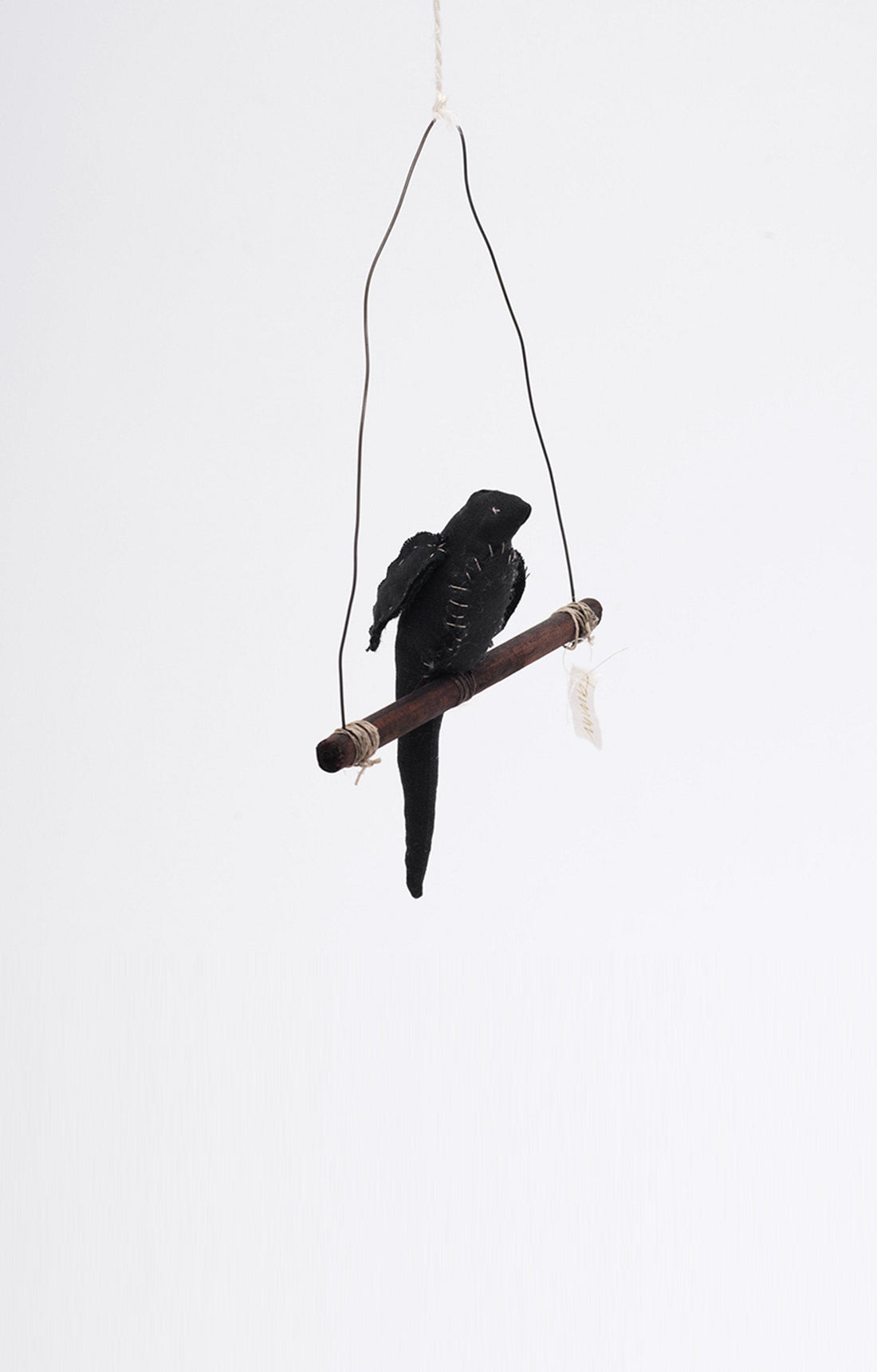 Tamar Mogendorff, Bird on a wood perch In Black
A stunning heirloom piece from Tamar Mogendorff- her beautiful flying bird, handmade with black silk. She's a statement piece for any nursery or child's room. Simply gorgeous!
Tamars"soft sculptures" are one of a kind, no two are the same and she is much admired by interior designers, collectors and stylists.Tamar uses thousands of beautiful fabrics and threads to create her original birds, bears and mermaids.
wood and wire
bird in black
approx. 5''x 5"