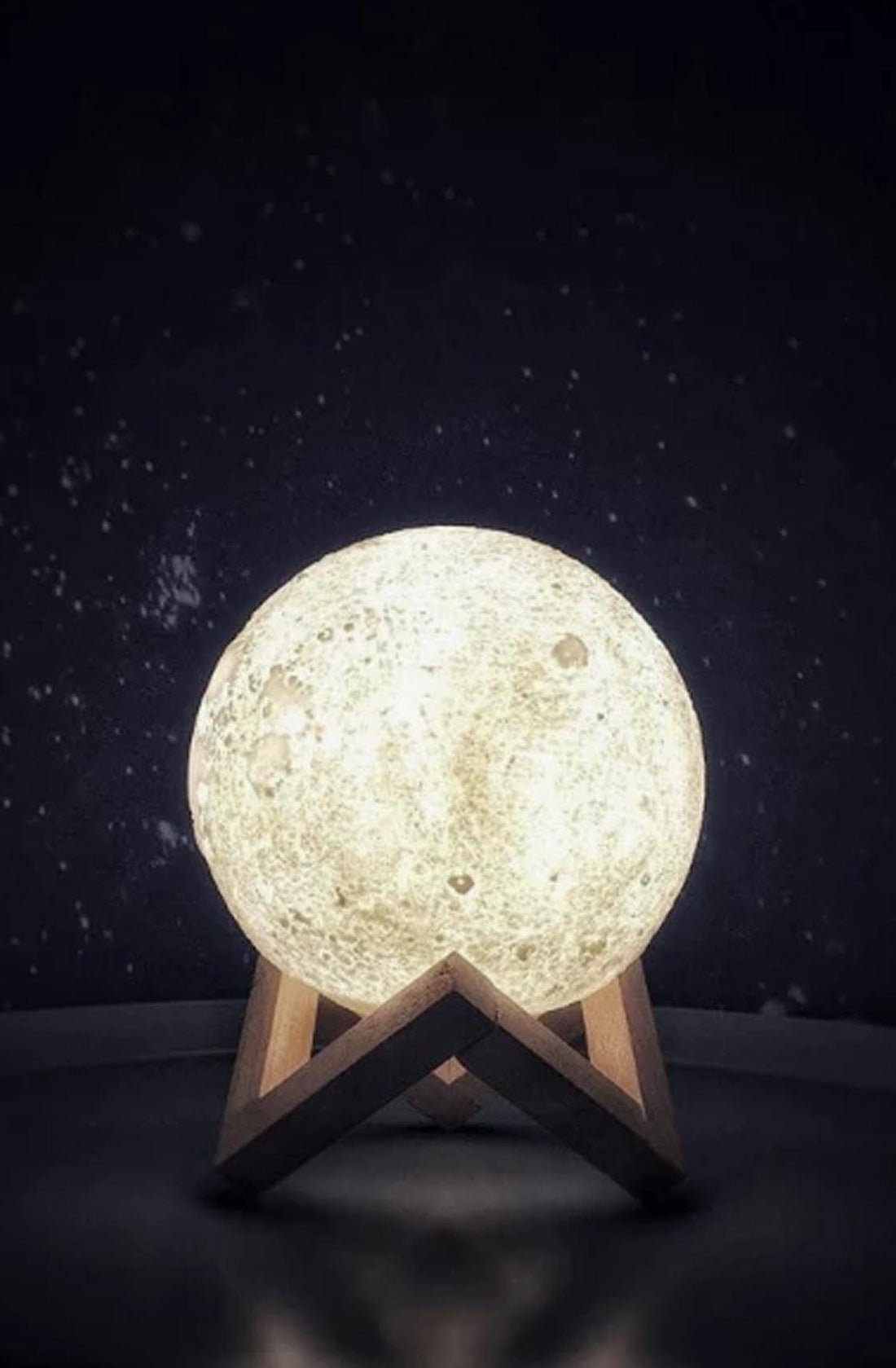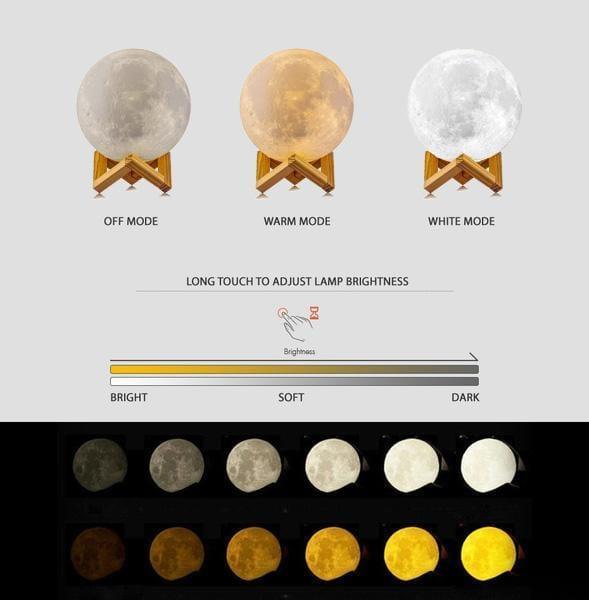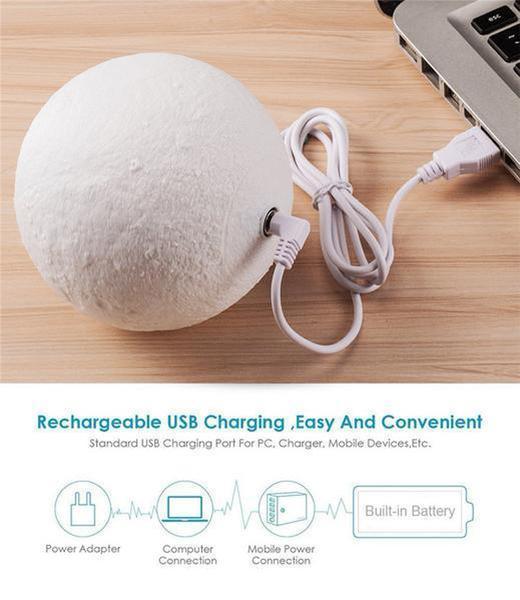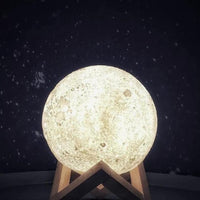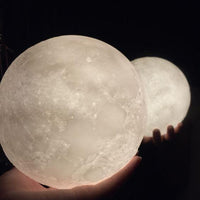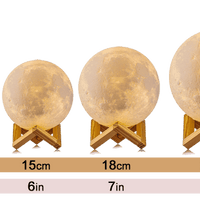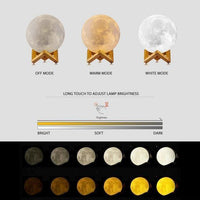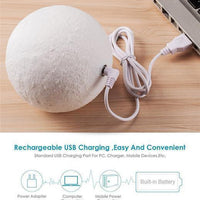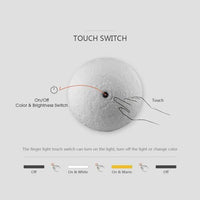 Each individual moon lamp has gone through a rigorous 26+ hour 3D printing process using state-of-the-art technology.  The design is made according to NASA satellite images to accurately reproduce the moon's actual surface and craters.
The Moon Lamps are the only ones on the market with a uni-body (single mold) design and are FCC, CE, and RoHS certified so you can rest assured that it's tested, approved, and 100% safe!
Different sizes and two color tones in one lamp.
Each moon lamp can be adjusted to either a warm yellow or a natural white. 
Enjoy the moonlight every night with this stunning moon lamp.
As a way to compare, the 8cm (3in) lamp is roughly as big as a tennis ball.
The 20cm (8in) lamp is the size of a volleyball - Best Seller
Add a little bit of magic to every room at night while you're reading your books or simply admiring the beauty of the moon before bed.

Features:
TWO COLOR TONES IN EACH LAMP - Switch between white and yellow lighting with the touch of a button.
RECHARGEABLE - Recharge your moon night light with the provided USB charging cable.
WIRELESS - Now 100% wireless, this moon lamp is guaranteed to provide you with a simplistic, stress-free experience.
DIMMABLE - Whether you are looking for a light that brightens an entire room, or a relaxing nightlight, this moon lamp will be perfect for you.
Ideal Night Light
This 3D print moon light offers you an impressive 360-degree beam angle. Shines at a comfortable 3000K Warm White and 6000K Cold White. This lamp brings mystery and romance, and an amazing experience.

Specifications
Material: 100% eco-friendly PLA from USA
LED Color: White and Yellow in each lamp
Battery Capacity: 500mAh built-in rechargeable battery
Charging Time: 2 hours
Working Time: 8 - 12 hours
4 different sizes to choose from
PACKAGE CONTENT
1x Wireless 3D Moon Lamp
1x Micro USB Charging Cable
1x Wood Base
1x Instruction Manual