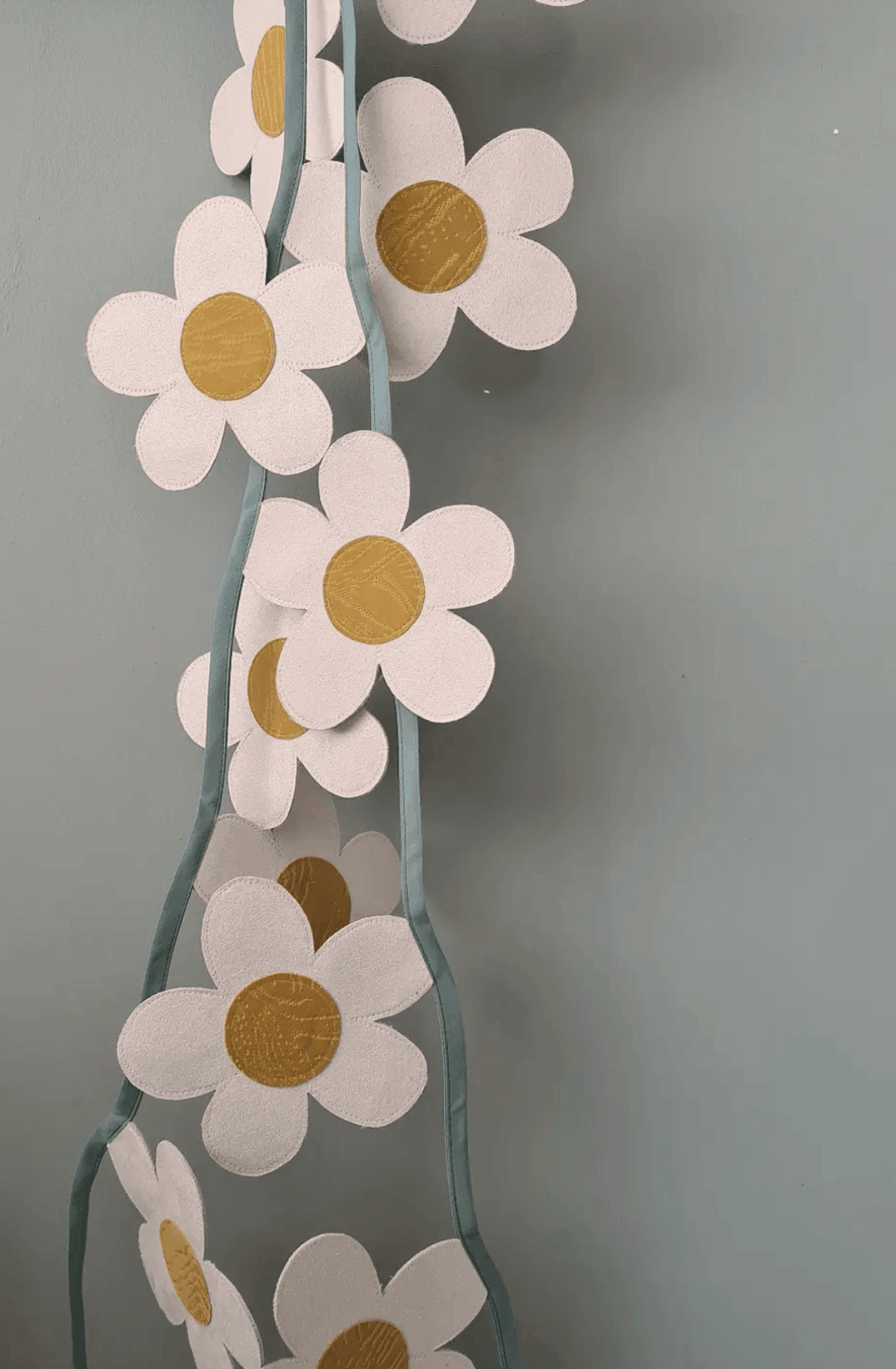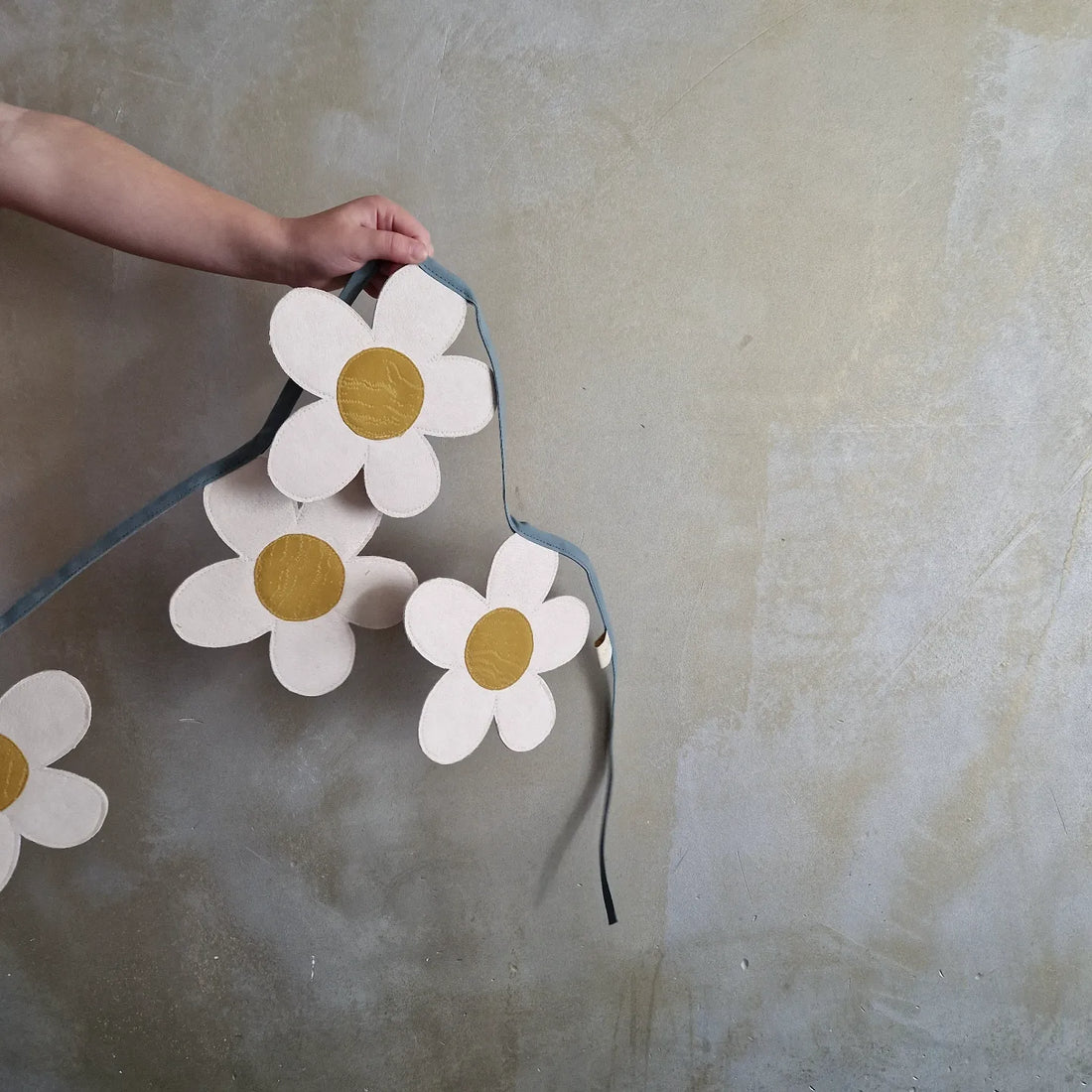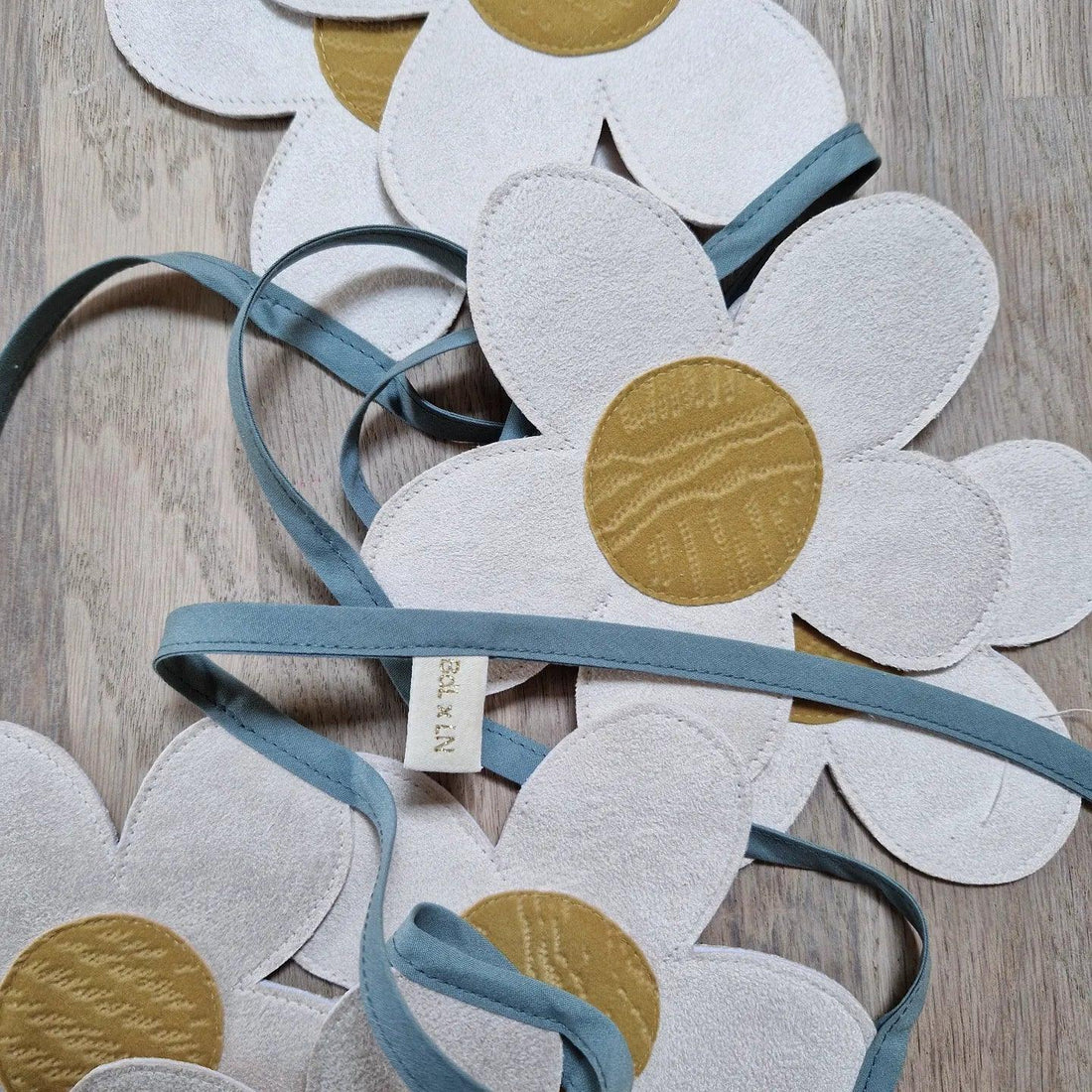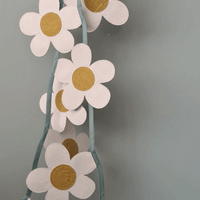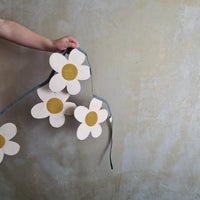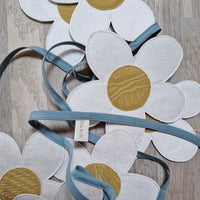 Bisou De Lou Daisy Garland
This oh so sweet Bisou De Lou Daisy Garland is the perfect finishing touch any nursery, kids bedroom or special event. Its cheerful colours and whimsical daisies make for a unique way to add a pop of colour to your decor. Versatile and oh so adorable, this is the perfect little accessory to add a bit of character to your mini's spaces.
About Bisou De Lou
Bisou De Lou believes in a quality conscious universe.
Every piece in this collection is hand made by BDL creative director Eveline in the Netherlands from high quality fabrics and materials that you can feel good about. 
A considered collection with serious fun factor, Bisou De Lou pieces make the perfect addition to your little one's nursery or bedroom. Think abstract baby mobiles, art deco garlands, handmade tonal kites with pops of colour and texture, and super soft snuggies. Being handmade, every single piece is unique, with it's own little character and quirks.A truly unique and elevated addition to any little play space for your babes. 
These are not toys and must be hung out of the reach of babies and children.