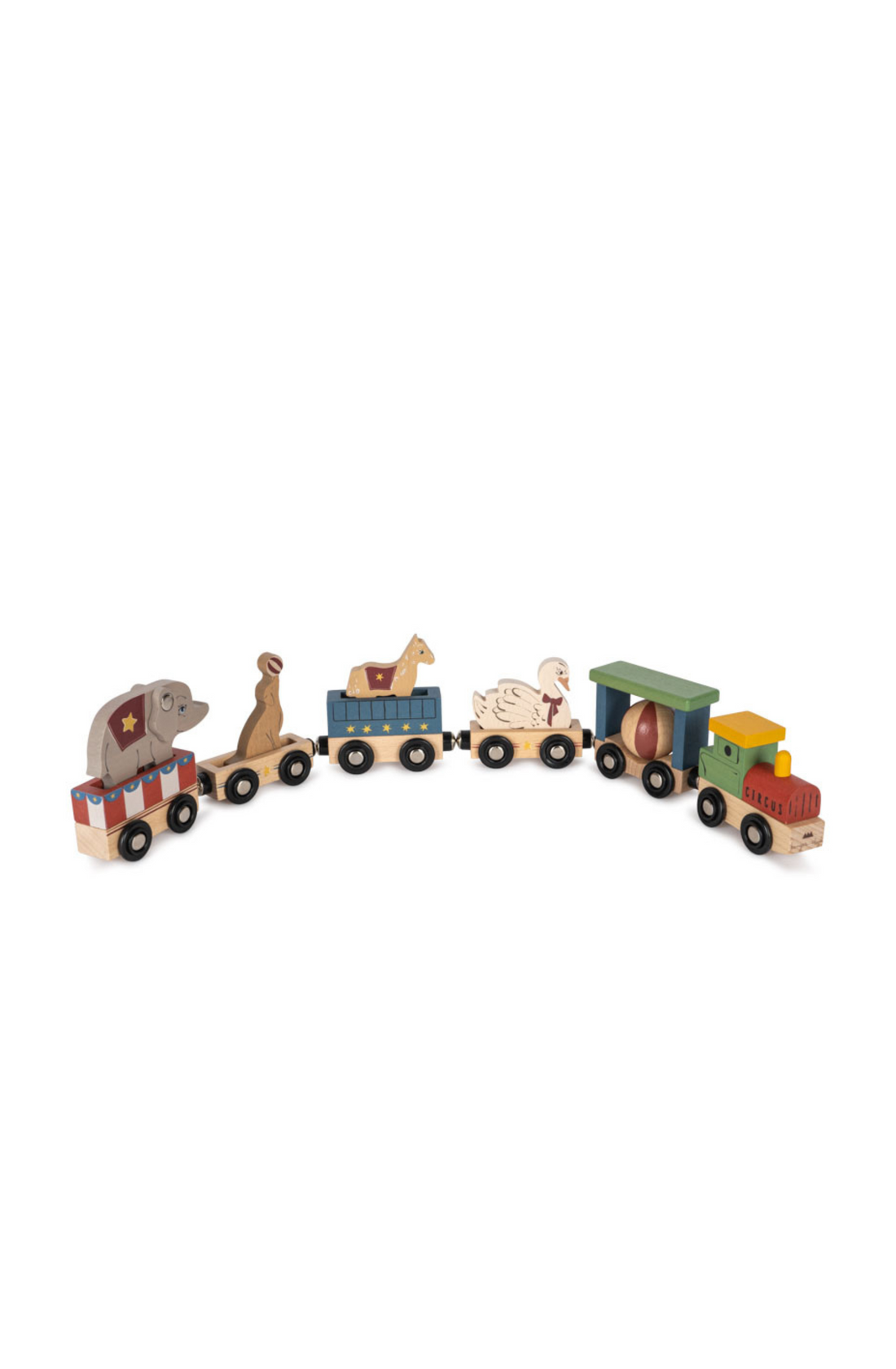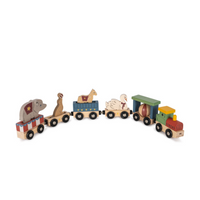 Konges Slojd Wooden Train, Blue
All aboard the Imagination Express with our Timeless  Konges Sløjd Wooden Train!
Chug along on a journey where every station is a new story and every track leads to a world of wonder. Whether it's transporting teddies to a tea party or delivering dreams at bedtime, this Konges Sløjd train is your ticket to endless adventures!
Beautifully carved from 100% FSC® certified beechwood, our Konges Sløjd train is a delightful blend of nostalgic charm and heirloom quality. Its timeless design promises countless trips through generations, ensuring that the tales of today become the cherished memories of tomorrow.
Designed with little conductors in mind, aged 18 months and up, this Konges Sløjd wooden train is the perfect size for small hands to grasp, play, and dream. Beyond the joyous journeys, it offers a tactile lesson in coordination and imaginative play.
DESCRIPTION
Brand: Konges Sløjd
Material: Durable 100% FSC® Certified Beechwood
Dimensions: L: 30.5 cm x W: 5 cm x H: 6 cm
Age Suitability: Perfect for budding train enthusiasts from 18m and up
Whistle, chug, and roll into tales of fun and fantasy with our Timeless Wooden Train. It's not just a toy; it's a voyage through childhood's most magical moments!
About Konges Slojd:

Konges Sløjd is a creative brand who salutes the wild, varied and perfectly imperfect life with children. Their aim is to make thoughtful and quality conscious designs using our unique signature prints and colour palette, whilst dropping in an imaginative humorous aesthetics. Everything is crafted to survive snuggly newborns, adventurous toddlers or curious children and still be passed on - not only to siblings but to future generations. 
Konges Sløjd embraces the ups and downs of parenthood and hopes to bring a little bit of simplicity into your lives through their comfy, technical and versatile collections. Thee bring heart and consideration into everything they do so that you can focus on having fun and making memories.