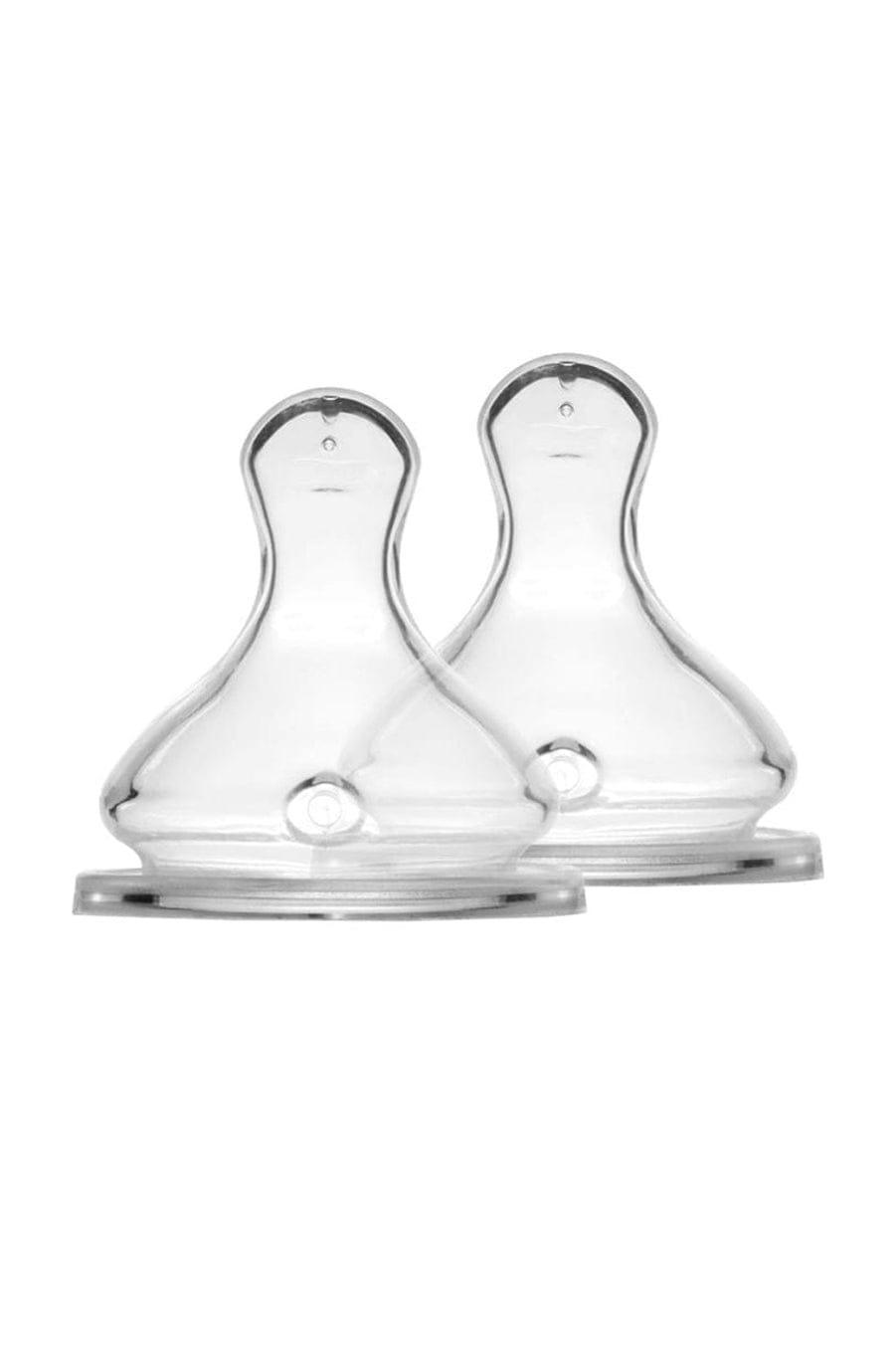 Élhée BibRond Large Flow Teat 2 pack
Pack of 2 physiological teats (0-24 months) fast flow (L). Ideal for thickened milks, cereals or greedy babies.
The Elhée physiological and anti-colic teat, made of soft and extra-soft silicone, has been developed to offer sensations similar to those of breastfeeding. It adapts ideally to the shape of the baby's palate and contributes to his good oral development. 
The use of the fast-flow teat is especially recommended when using thickened formula infant milk (anti-regurgitation or anti-reflux milk) to facilitate the digestive comfort of babies.
The anti-colic valve on the teat helps to reduce the risk of regurgitation. Together with the flexibility of the semi-rigid silicone bottle, it ensures an optimised airflow, so that incoming air can be extracted by the baby's sucking mechanism during feeding, without effort or fatigue.
This makes it easier for the baby to digest.
The Elhée teat has an anti-colic valve

 

designed to reduce air absorption and the risk of discomfort
Thephysiologically shaped

 

teat is asymmetrical, with a flat side and a curved side. The flat side is positioned against the baby's tongue and the curved side towards the palate.
The teat is made of

 

extra softmedical grade silicone
0% BPA, BPS, Phthalates... and no other substances harmful to babies.
Complies with EN 14350-1 / 14350-2 - FDA, US-CPSIA, California PROP 65 and SOR.

 

Patented design and construction
Care:

 

Hand wash or dishwasher safe. However, beware of the risk of discolouration in the dishwasher, as contact with carrot juice, tomato juice or other coloured oils may alter the colour.
Sterilisation:

 

The teats can be sterilised in a pan of boiling water for up to 5 minutes or in an electric steriliser.