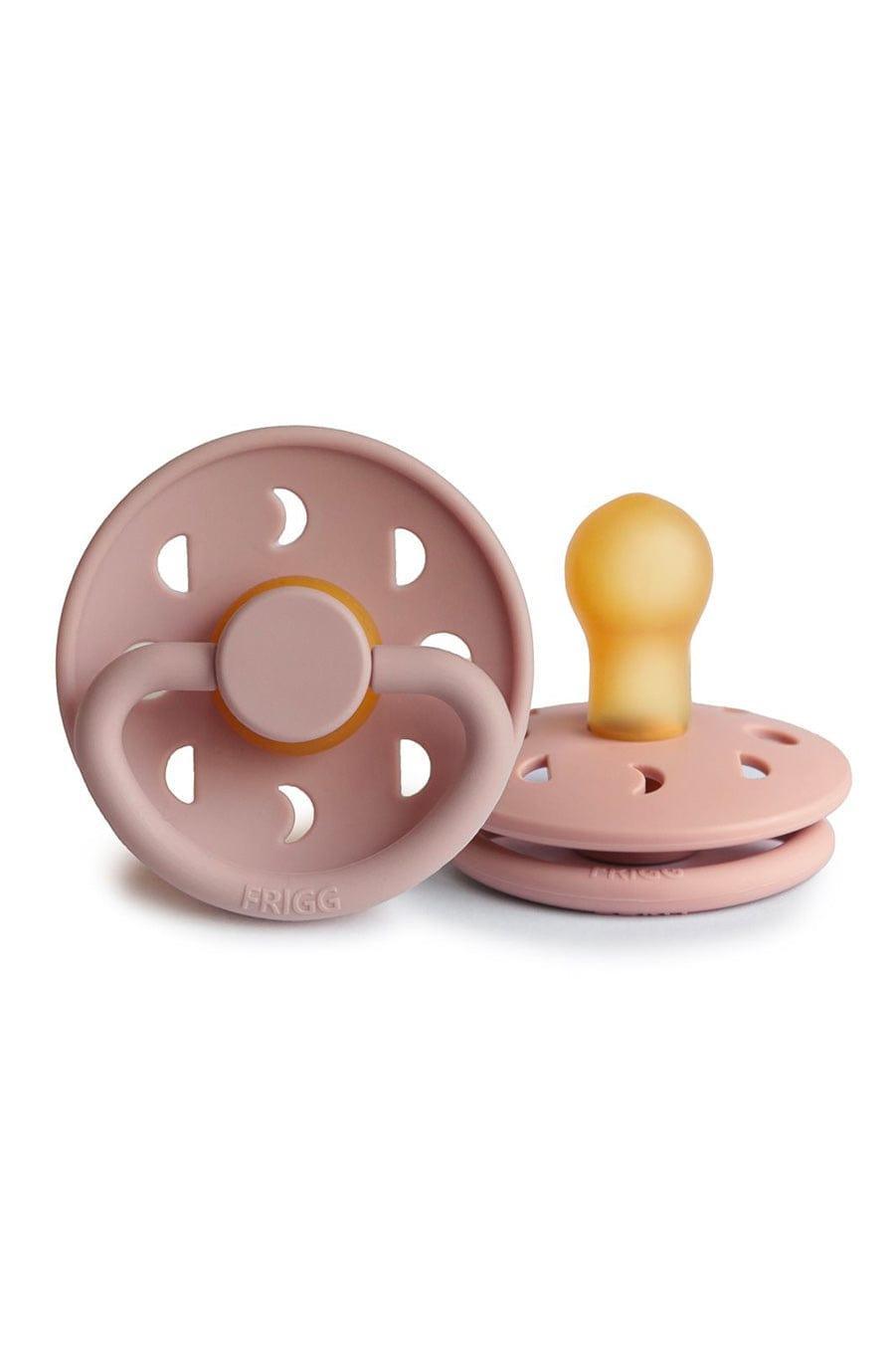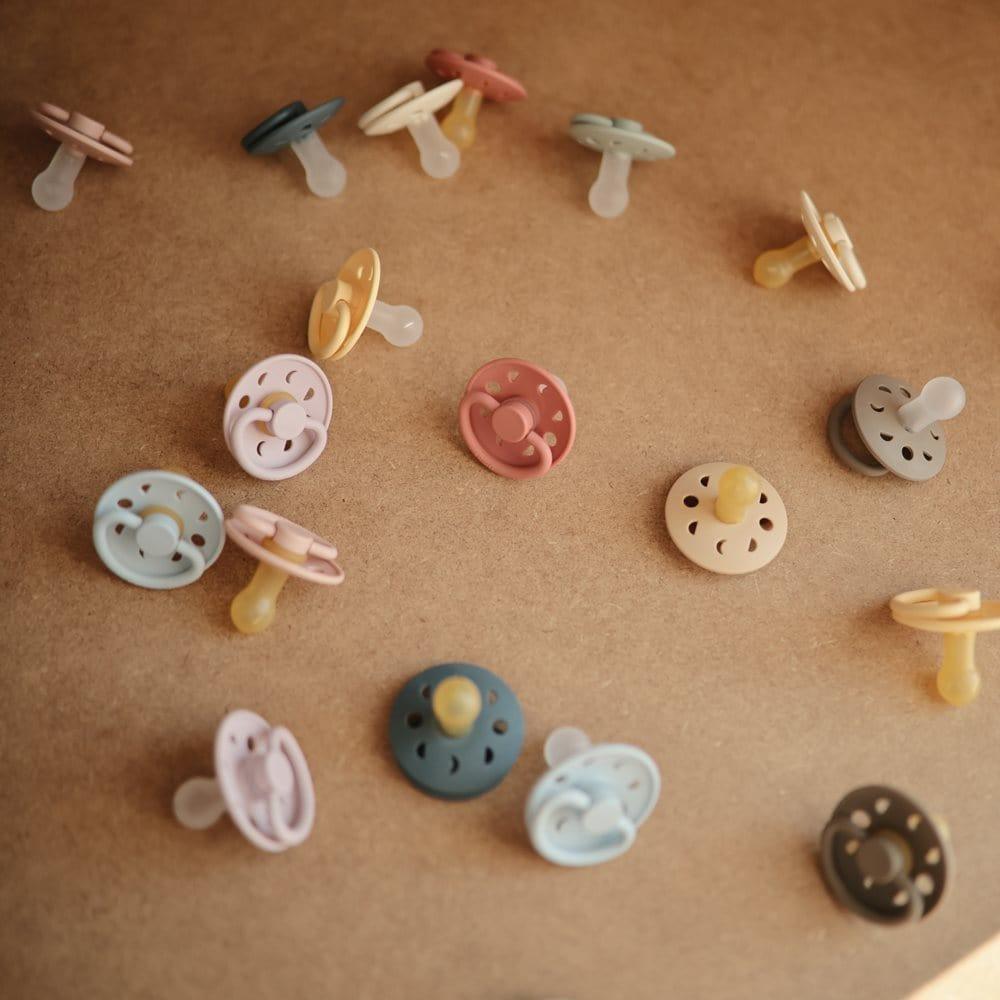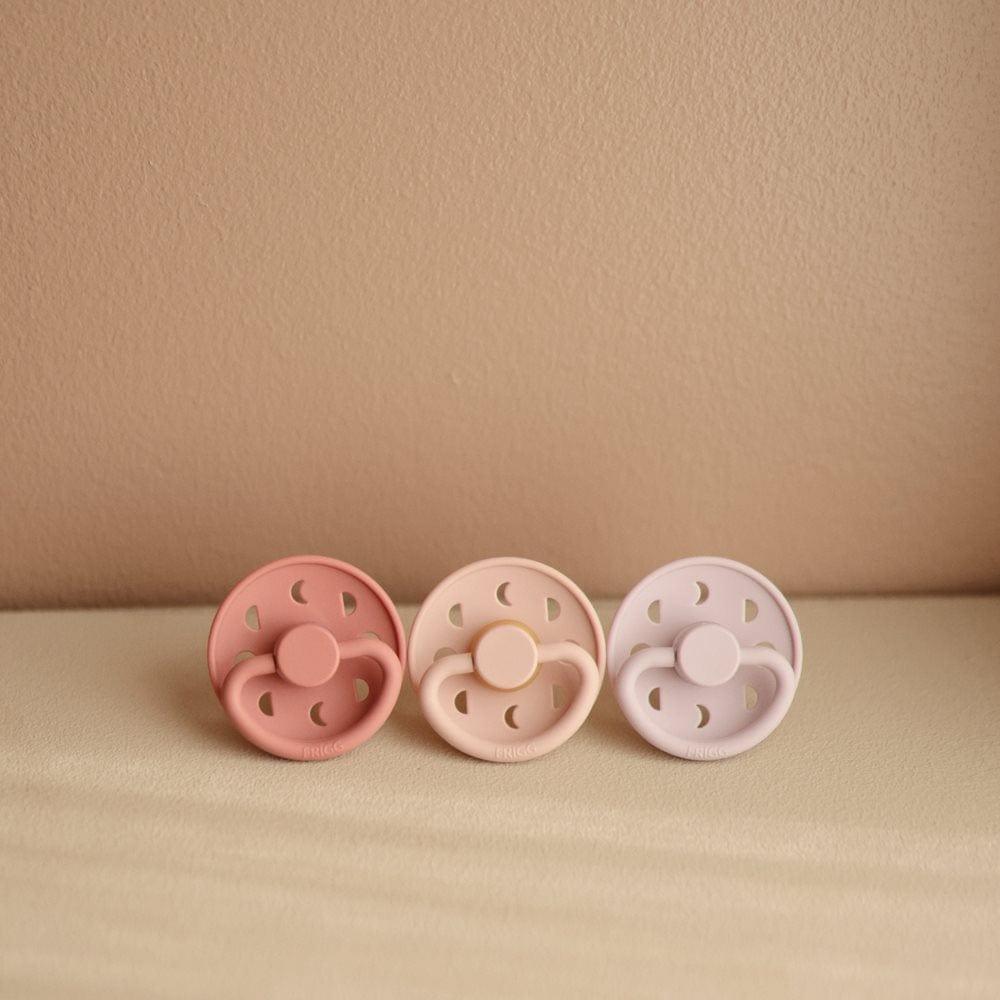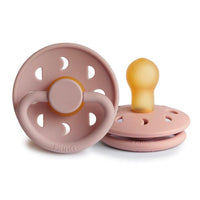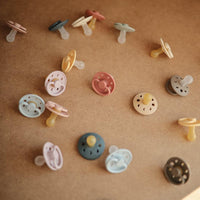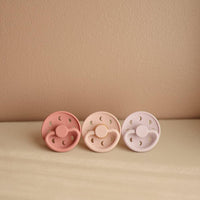 FRIGG Moon Phase Latex Blush 2pk


FRIGG Moon Phase is a pacifier inspired by the Moon in motion.
The shifting Moon Phases are reflected on the pacifier shield, and they function as air holes to ventilate the baby's sensitive skin. The Moon Phase inspiration continues in the handle, shaped like a half-moon. 


FRIGG pacifier details
100% designed in Denmark
100% manufactured in Denmark
Each pacifier is produced with a stretch and vacuum test 
Shield materials: Polypropylene (PP)
Safety standard: EN1400 + A2 test 
FRIGG latex nipple size 1
Nipple material: 100% natural rubber.
Nipple measure: 27 mm
Recommended age: 0-6 months
Care:
Always sterilize each pacifier before use.

Renew the dummy after using it for 4-6 weeks because of safety and hygiene 

reasons. 

Pacifiers are made with natural rubber and may expand with use. The nipple is made of 100% natural rubber, which may rarely cause an allergic 

reaction.