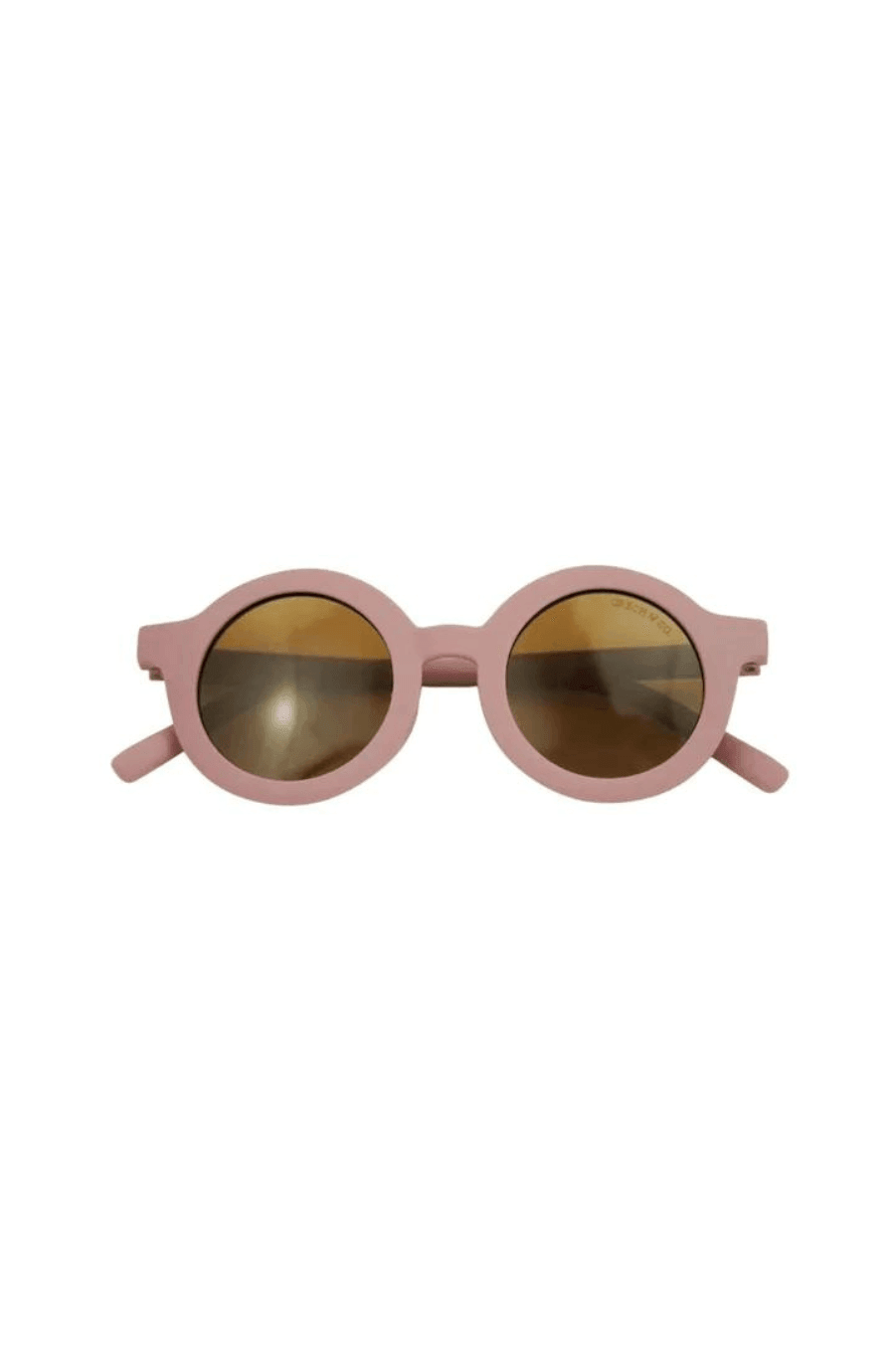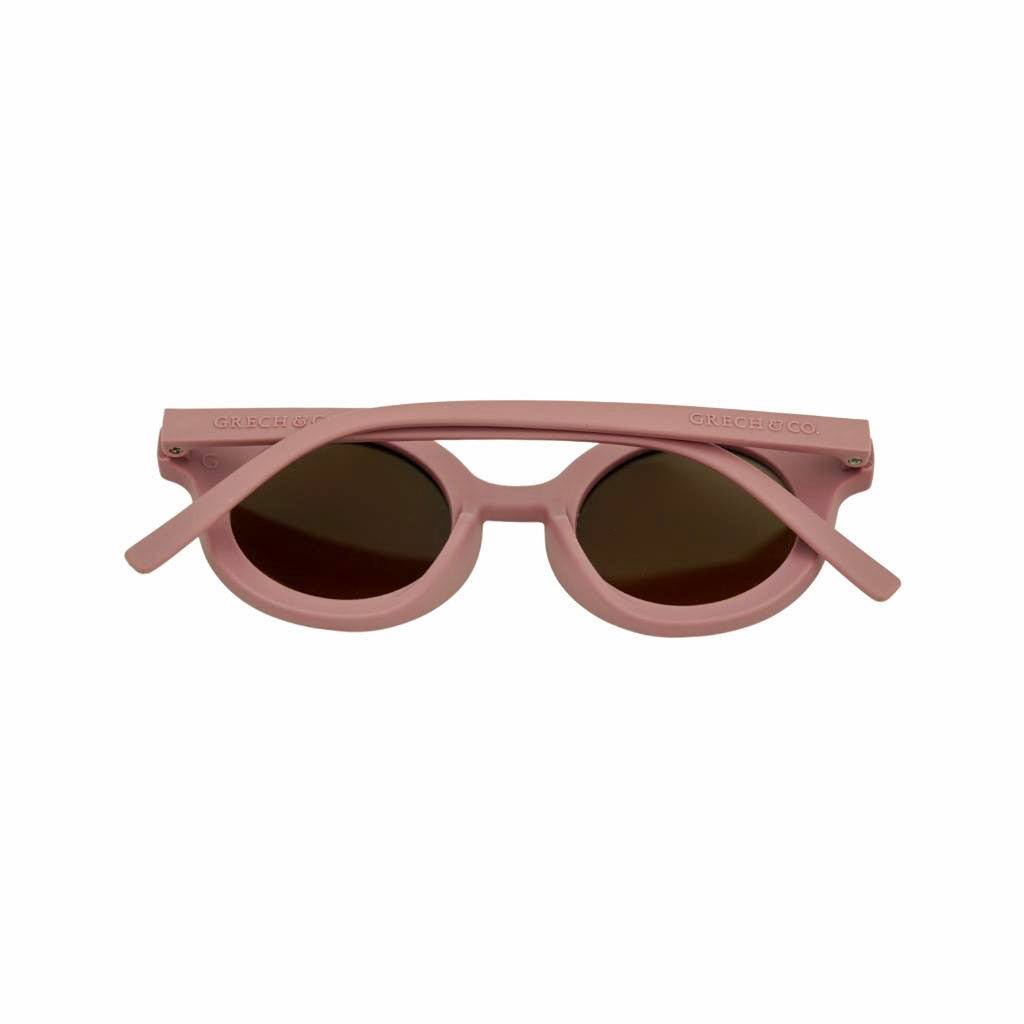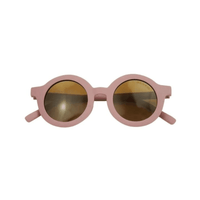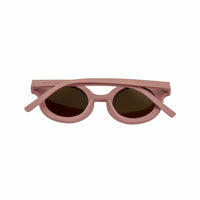 Grech & Co Kids Round Polarised Sunglasses, Mauve Rose
Grech & Co. sustainable sunnies is the conscious choice for your little one!

Say hello to a sunny world of style and safety with our exclusive range of kids' sunnies! Designed with your little one in mind, these shades are all about fun, fashion, and UV protection.
🌟 Exclusive Colors: Our Grech & Co sunnies shine in a league of their own with a unique color selection that's perfect for every summer style. From the sandy shores to the city streets, these frames have your child's fashion game covered. 👓✨
🌞 UV 400 Protection: We take sun safety seriously! Our polarized lenses offer UV400 protection, ensuring your kiddo's eyes are shielded from harmful rays. No compromises on style or safety here! 🌞
🌱 Eco-Friendly: We care about our planet, too! These sunnies are made from recycled PC plastic, making them eco-friendly and kid-approved. It's a win-win for style and sustainability! 🌏🌿
🎁 Perfect Gift: Looking for an awesome gift for a toddler? Look no further! Our sunnies are a massive vibe and guarantee smiles all summer long. 🎉
👧🧒 Wide Age Range: Designed for kids aged 18 months to 10 years, these sunnies grow with your child. No need for constant replacements—these shades are in it for the long haul! 👶👦
✅ CE Certified: Rest easy knowing these sunnies meet the highest safety standards. They're CE certified for your peace of mind. Safety? Check! Style? Double-check! ✅
📏 Size: Approx. 12.5cm (face/frame) x 14cm (leg/side) - the perfect fit for young adventurers! 📏
🌈 Color Options: Choose from a dazzling array of colors. Find the shade that matches your kiddo's personality! 🎨
Ready for a summer of sunny adventures? Upgrade your child's eyewear game with our exclusive sunnies. They're the coolest way to stay sun-safe and stylish all season long. Get ready to shine! ✨🌞
Grech & Co:
GRECH & CO. is a lifestyle brand creating family essentials and accessories from organic, eco-friendly and recycled materials. Inspired by founder Janet Grech's Southern California childhood, and journey of Motherhood raising 4 children in Denmark, each collection embodies a colorful blend of California Dreaming and Nordic Simplicity.