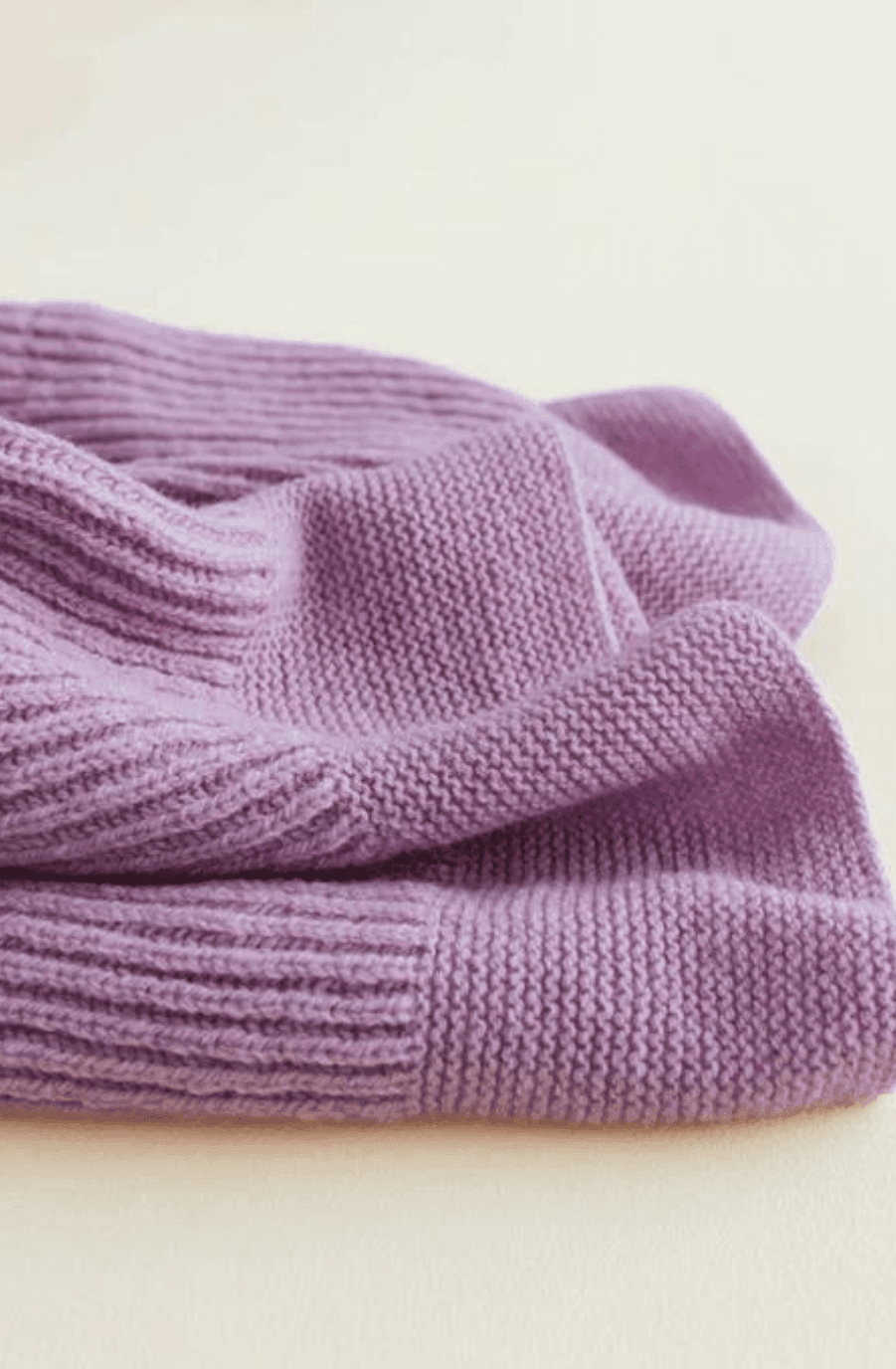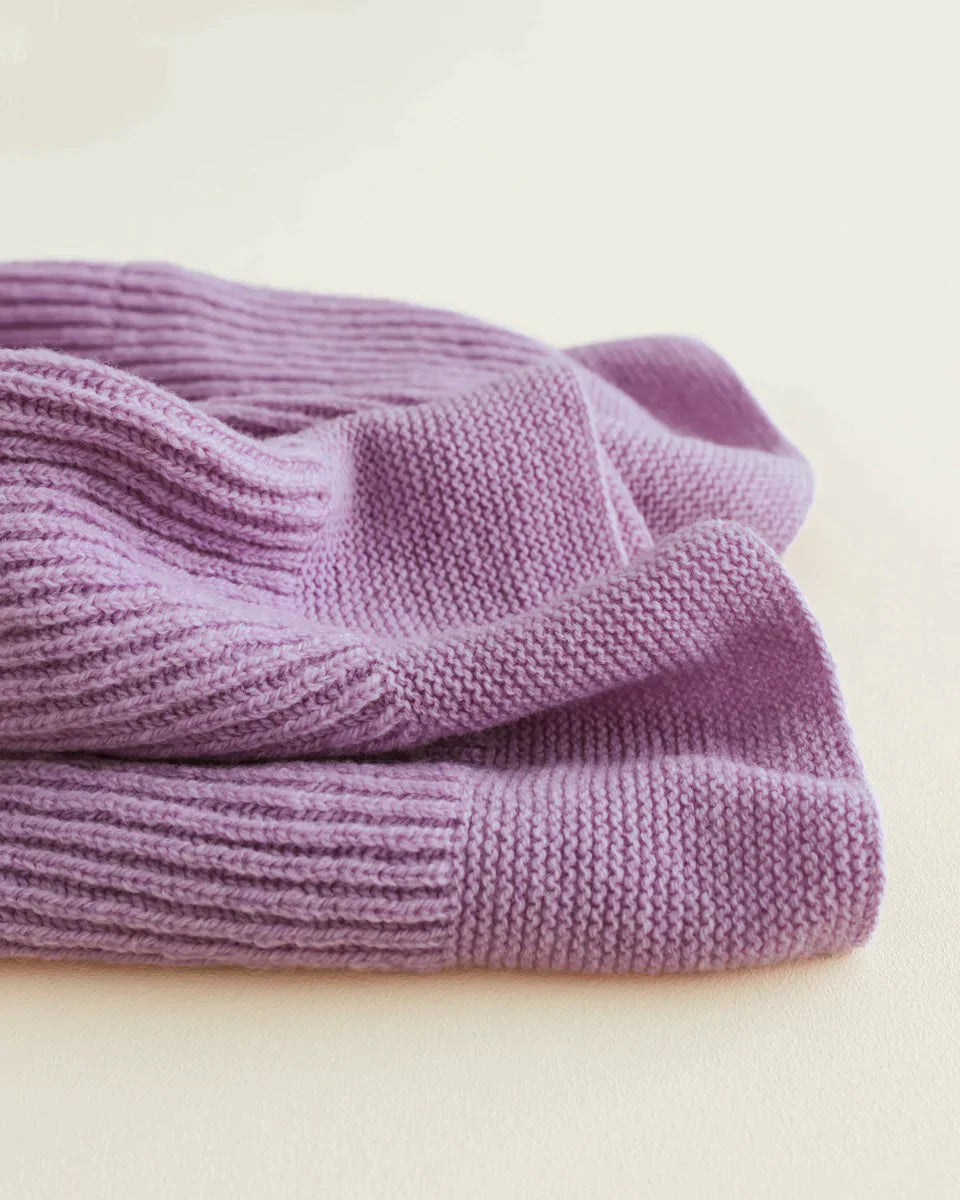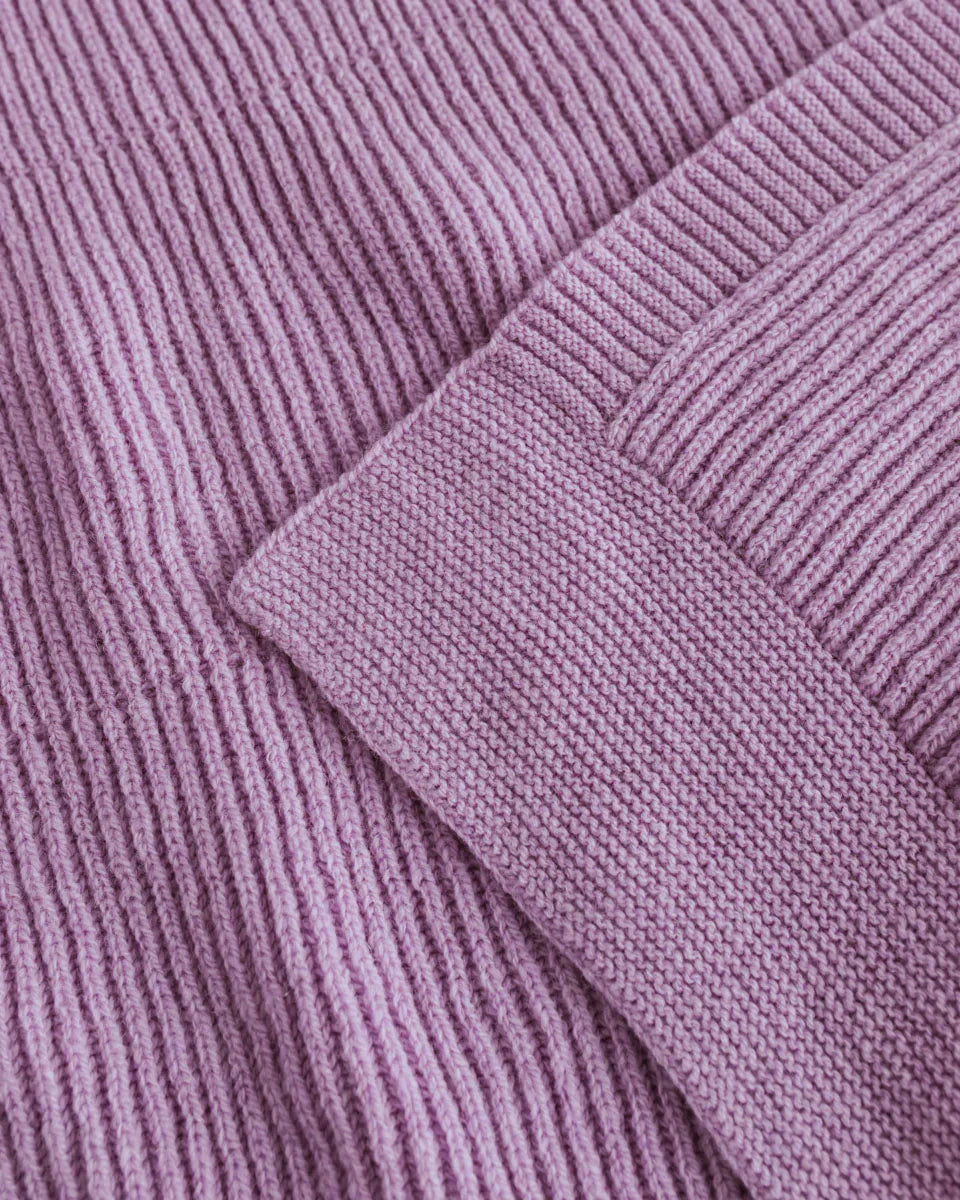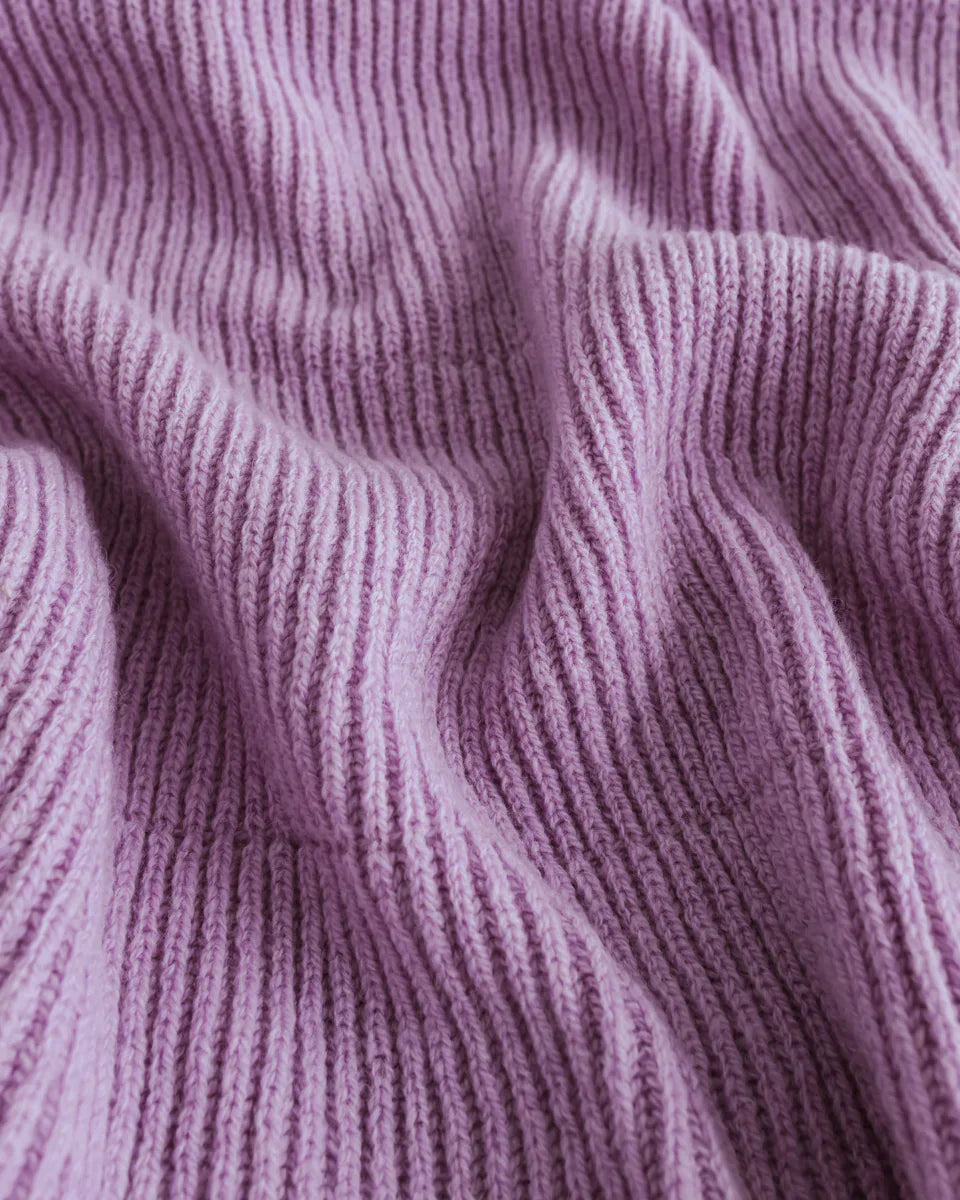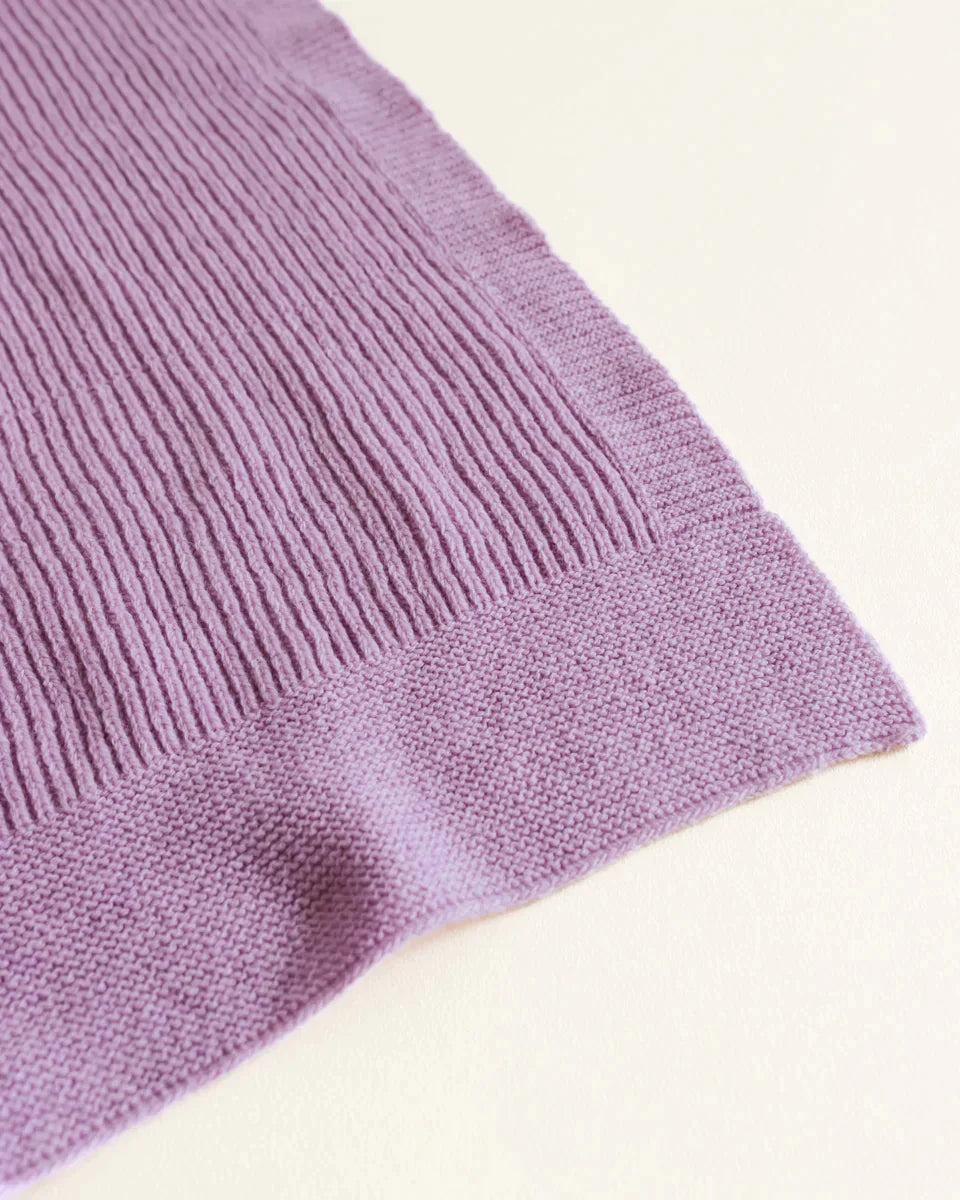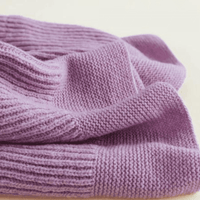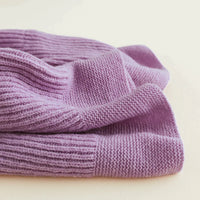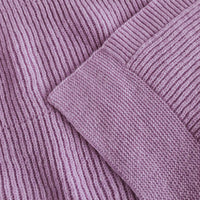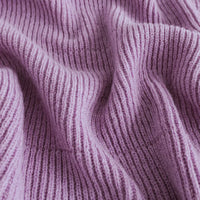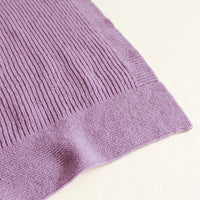 Hvid Blanket Gaston, Lavender
Say hello to our Hvid blanket, your new bestie for those family movie nights or when you're just pretending to read a book but actually snoozing. 
This blanket is like a bear hug that never ends. It's thick, it's warm, and it's softer than a puppy's belly. Perfect for adults, toddlers, and everyone in between. It's the family blanket that sticks around - like that weird uncle at Christmas, but way more welcome.
This trendy shade of lavender is the perfect pop of colour, a blanket that can be draped over a couch or tucked into a crib, a versatile piece that effortlessly adapts to your needs.
But the best part? This blanket is as tough as it is soft. Crafted from the finest Merino lambswool, the Hvid blanket is a testament to Italian craftsmanship, a blend of tradition and innovation. It's going to be there for you, through winter nights, summer movie marathons, and every little moment in between.
So, wrap yourself up in our Hvid blanket. And remember, good things come to those who cosy.
Product details
Size: 100x140 cm
Material:

 

100 % merino lambswool

 

(oeko-tex,mulesing free).
It's not necessary to wash merinowool frequently. This fiber is selfcleaning. 

It's perfect to just air outside. 

Otherwise wash it very gently by hand with lukewarm water of MAX.20° 

Use a wool detergent to wash

Machinewash only on a WOOLPROGRAM 20°,low speed, 

at one's own risk as we cannot guarantee the individual program settings on the washing machines.

Merinowool doesn't itch and is antibacterial and therefor perfect for kids with eczema or sensitive skin

Made in Belgium
HVID:
Hvid is a Belgian soft knitwear brand offering long lasting goods for your little ones, made from merino wool. Items are crafted in a small family factory in the Belgium countryside in small, thoughtful batches, and finished by hand in the studio bringing you quality, handcrafted pieces to cherish and pass on.