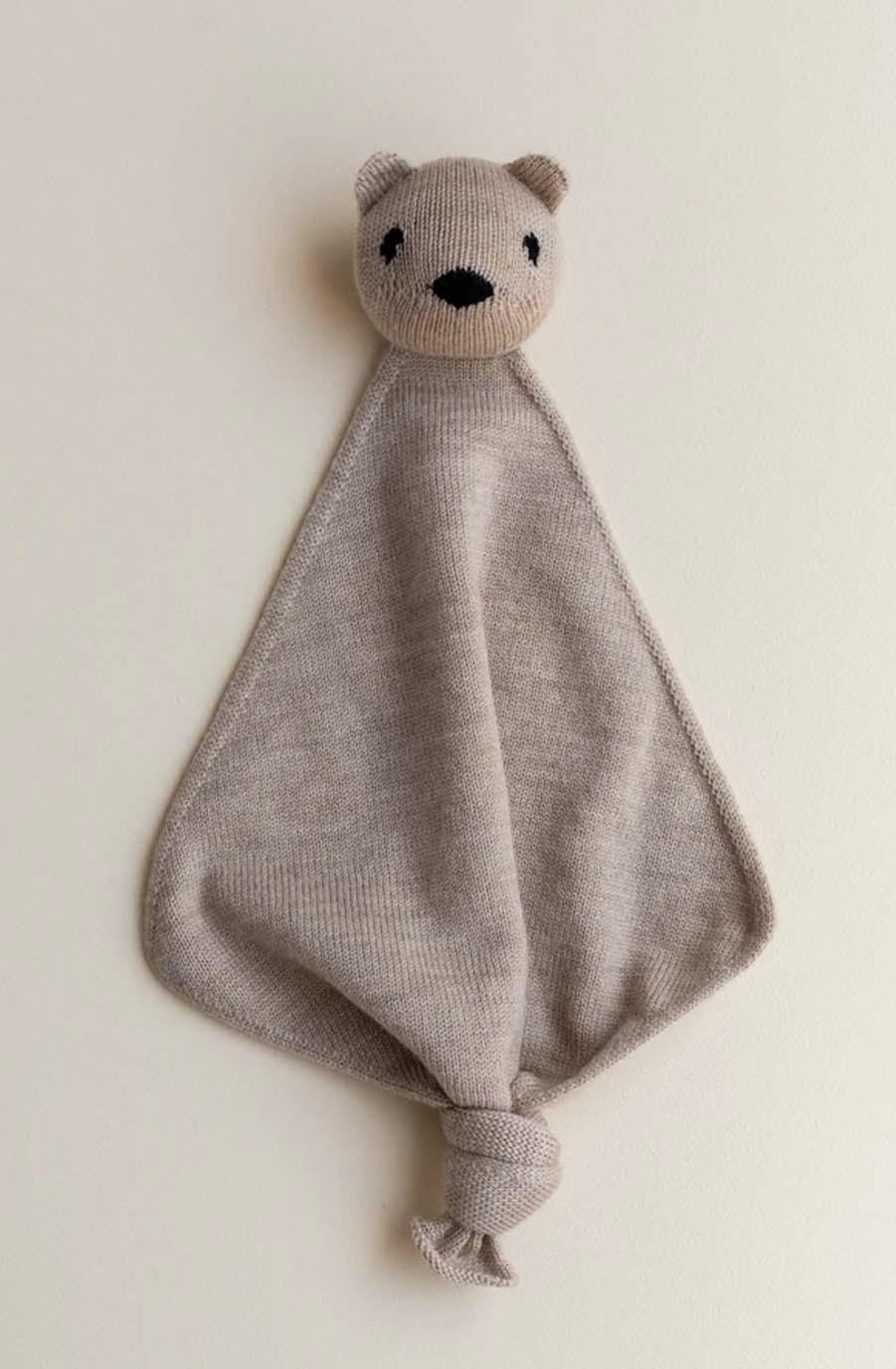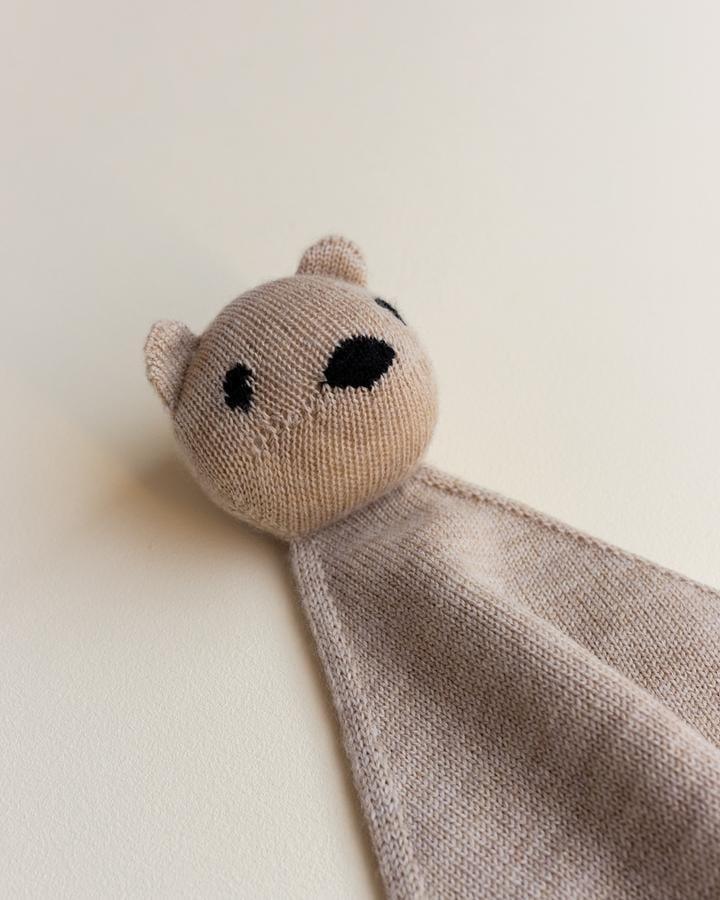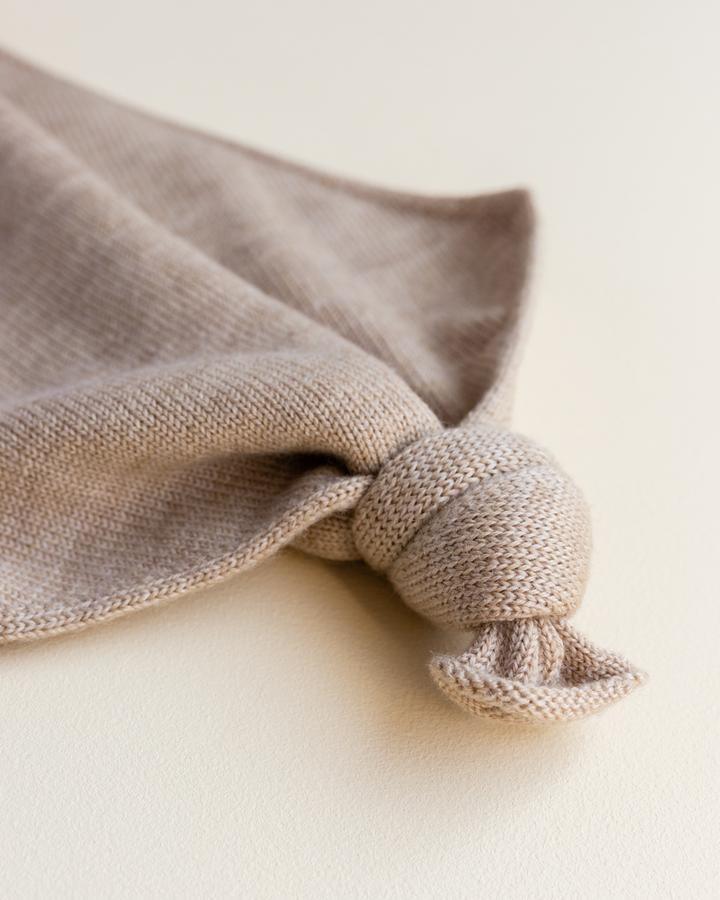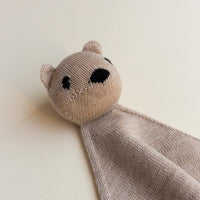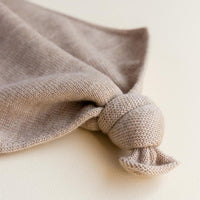 Hvid Teddy Tokki Comforter Sand
Teddy Tokki is a super soft teddy bear, perfect for your newborn, or toddler.
The ultrasoft merino wool takes the scent of your baby and creates peace and trust.
Merino wool is breathable and therefore totally safe. Every Teddy is finished by hand in the atelier. Made out of 100% supersoft merino wool, stuffed with organic merino wool. Merino wool doesn't itch and is antibacterial and therefore perfect for kids with eczema or sensitive skin.

The knitting process is with the machine, finishings by hand.
Dimensions: 35 cm tall- 28 cm width
Made  in Belgium
Material: outside: 100% merinowool+ filling: 100% wool
Washing: machine: ONLY COLD WOOL WASH, low speed, no tumble dry OR wash by hand(cold)
Hvid is a soft knitwear brand 100% made of natural materials offering long-lasting products for you and your little ones.
100% merino wool otter with 100% wool filling.