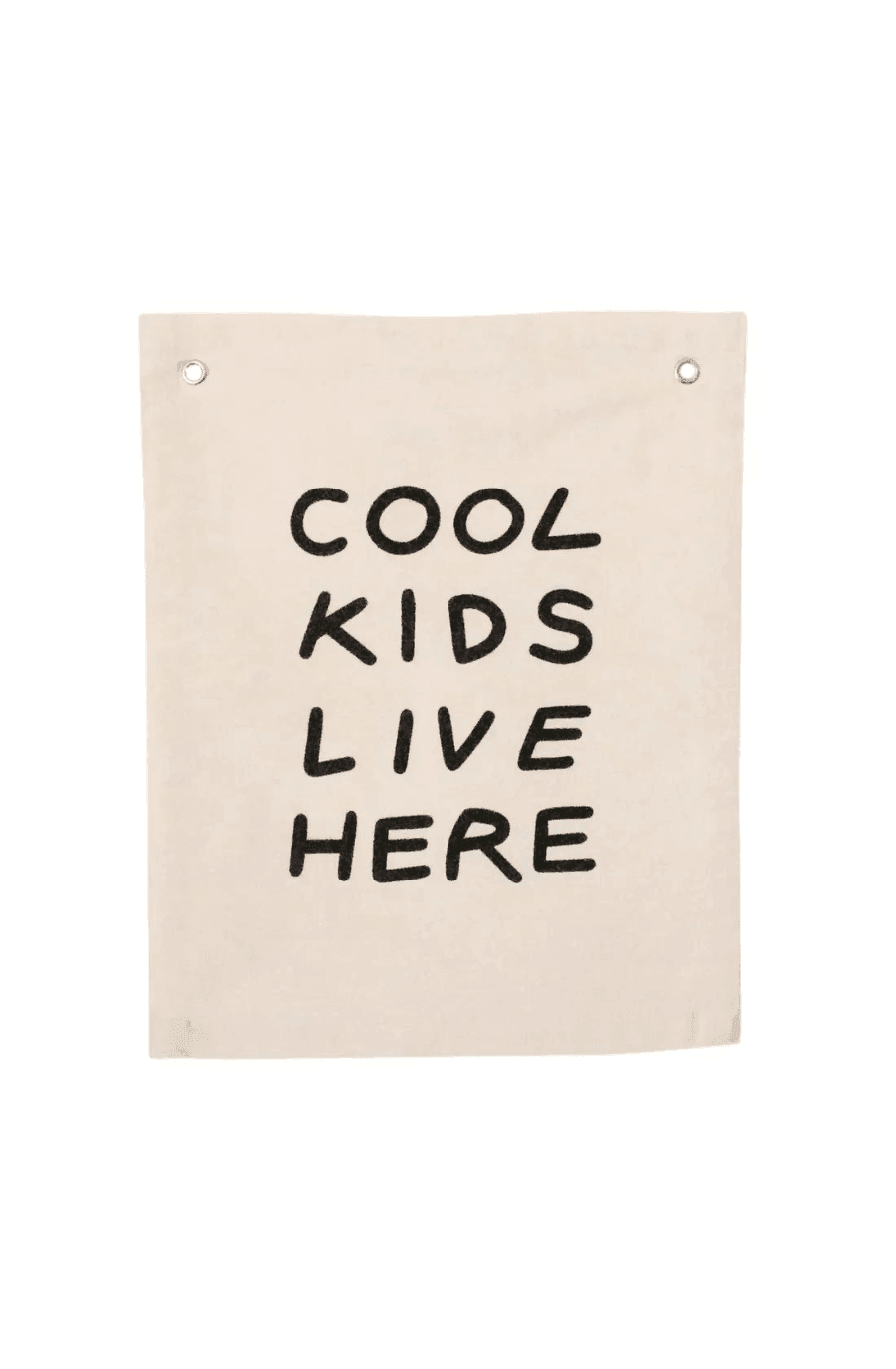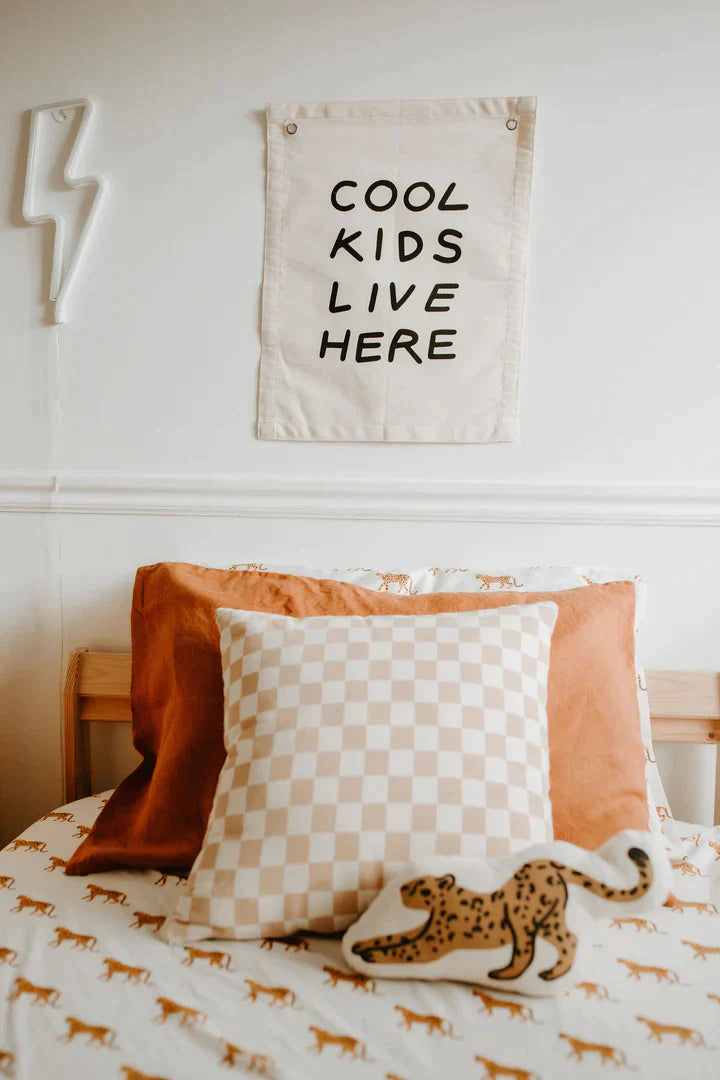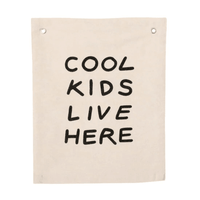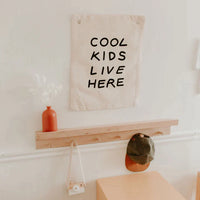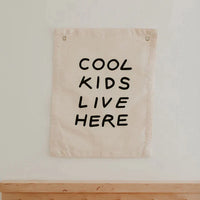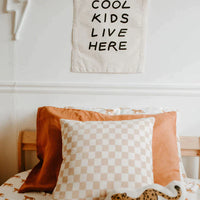 Imani Collective, Cool Kids Banner
Hey there, trendy parents and chic little munchkins! Does your kiddo's room need a splash of awesome? Say hello to our 'Cool Kids' Banner, the ultimate high-five for your home décor. 
Is it modern? Check. Stylish? Absolutely. Cool beyond measure? You betcha! Tailor-made for the fabulous young minds who aren't afraid to flaunt their flair, this banner is more than just that – it's a whole vibe. And because cool kids care, it's made with eco-friendly materials that would make Mother Nature strut her stuff too.
Easy to hang, easier to adore, it's like a fun-loving friend that adds life, and a whole lot of cool to any space. From bedrooms to playrooms, it's the ultimate thumbs-up to being young and fun!
Don't wait, coolness this way comes! Let's turn that room into a playground of panache. 
Natural canvas screen print

20in x 16in

1/2 inch grommets

 

Sewn and screen printed by hand on natural canvas by Kenyan artisans.

Spot clean only. Do not put in washing machine or dryer
If your banner is creased or wrinkled, place your banner print side down on ironing board and iron on a low/medium heat. Do not iron on front side directly on screen print. Do not use high heat. Do not keep iron in one place for too long. You can also steam the banner, but steam from the back side of the banner. Do not place in dryer to get rid of wrinkles/creases.