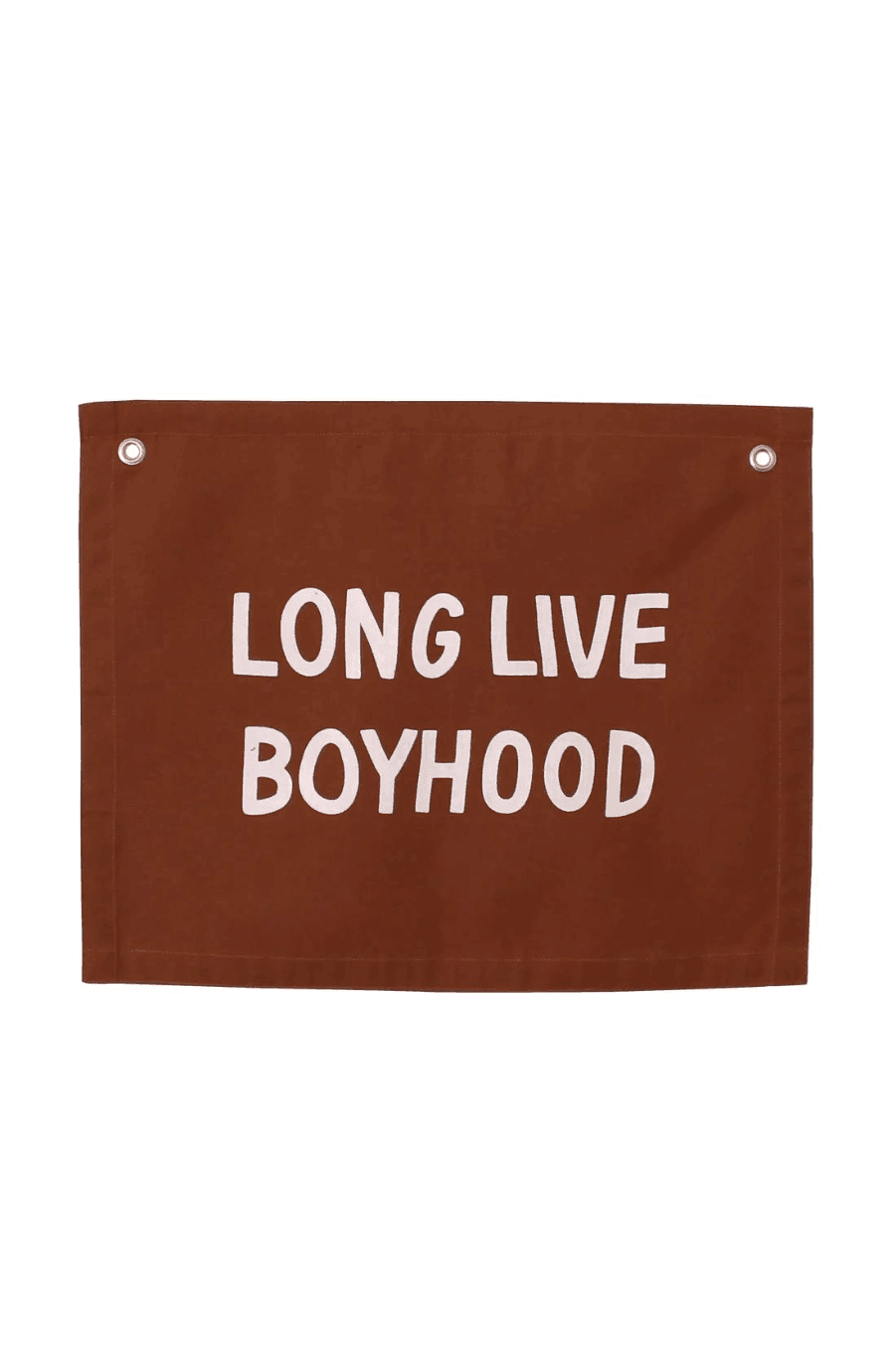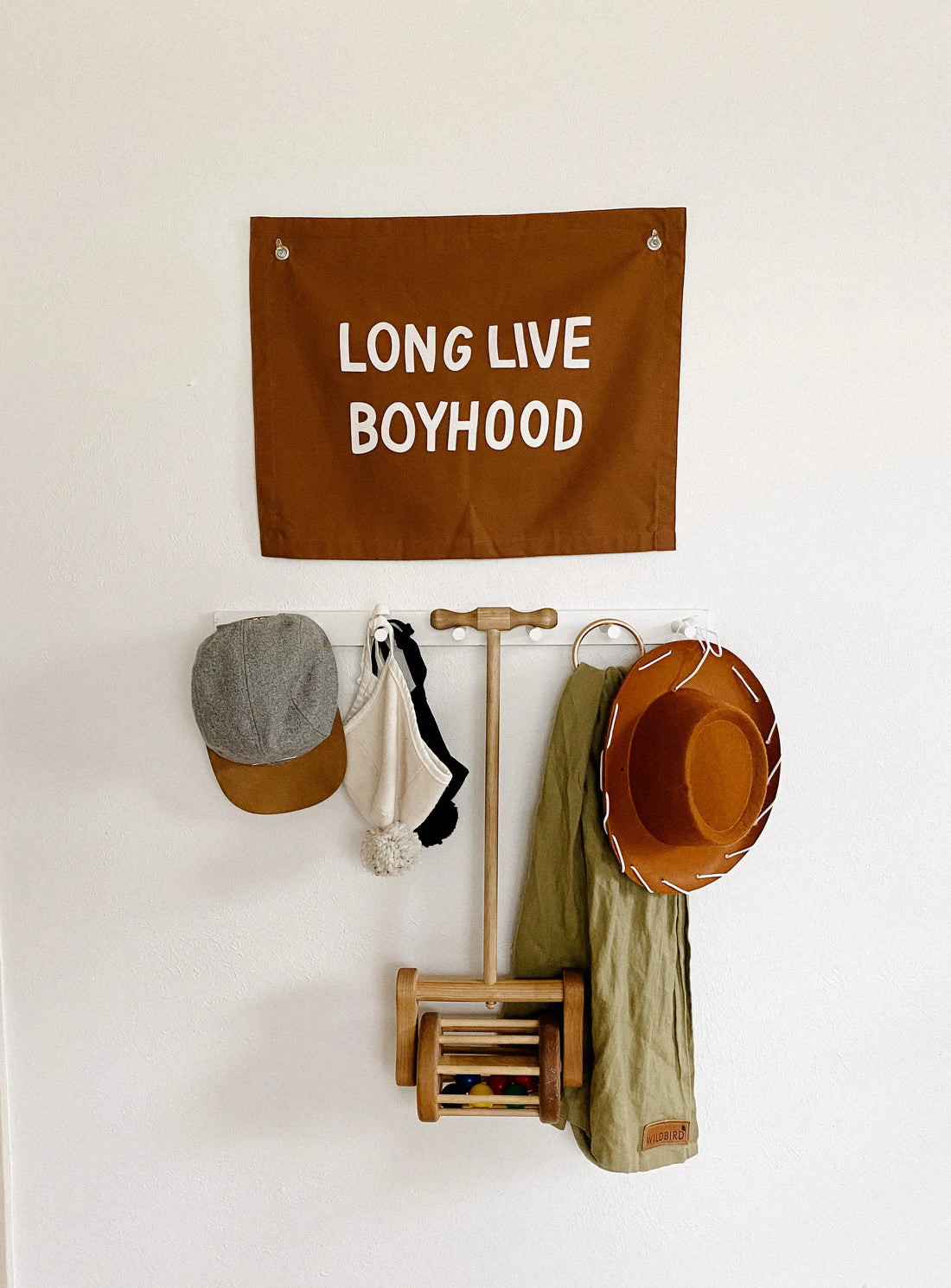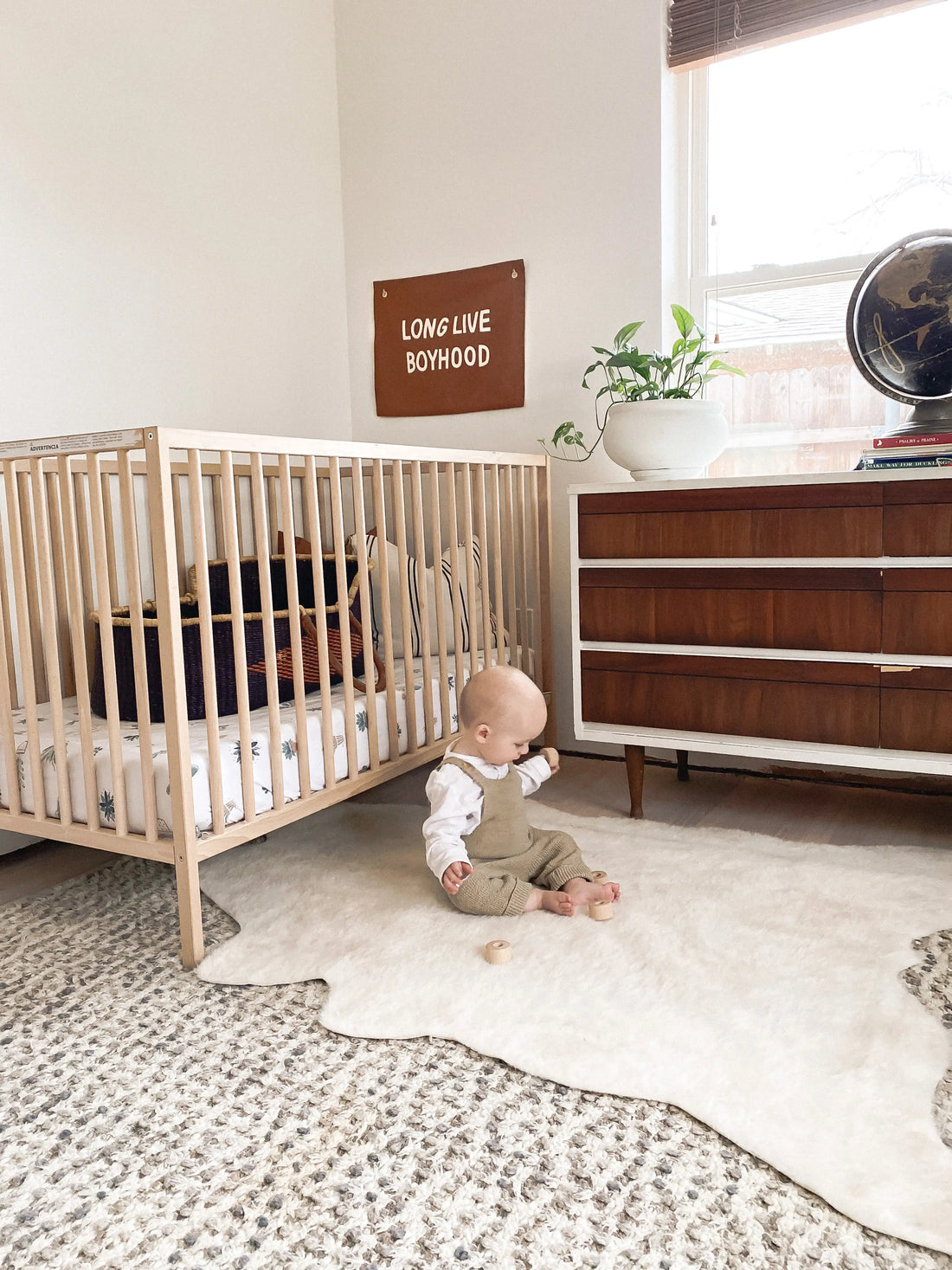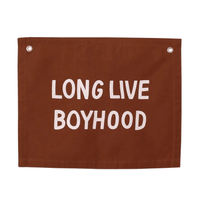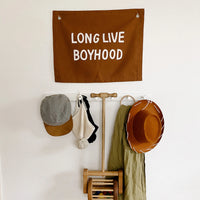 Imani Collective, Long Live Boyhood Banner
Introducing our 'Long Live Boyhood' Banner, a salute to the wild, wonderful world of being a boy. 
Boyhood is more than a phase; it's a realm of fantasy, an era of exploration, a never-ending adventure. And this banner? It's the flag that celebrates it all. Whether your young lad is a pirate, a superhero, an artist, or a future astronaut, this banner adds a dash of daring to his domain.
Handcrafted with care and eco-friendly to boot, it's a banner that stands tall, just like the dreams of your little adventurer. Easy to hang and hard to forget, it's the perfect homage to the untamed spirit of youth.
Let's make those walls echo with the sounds of laughter, the sights of discovery, and the thrill of boyhood at its best. After all, childhood flies by, but memories? They last a lifetime. Here's to the heroes, the explorers, the boys who make life a joyous ride.
Sewn and screen printed by hand on canvas by Kenyan artisans. 
Rust canvas
5/16 inch grommets
16in x 20in
Spot clean only. Do not put in washing machine or dryer.
If your banner is creased or wrinkled, place your banner print side down on ironing board and iron on a low/medium heat. Do not iron on front side directly on screen print. Do not use high heat. Do not keep iron in one place for too long. You can also steam the banner, but steam from the back side of the banner. Do not place in dryer to get rid of wrinkles/creases.
About Imani:
Imani & Kids was inspired by the desire for fun and affirmations to become a daily ritual. What better place is there to start this practice than home? What we read becomes what we think and what we think ultimately will shape who we become. This is amplified when applied to raising tiny humans. Each product is hand signed by the Kenyan artisan that made it.