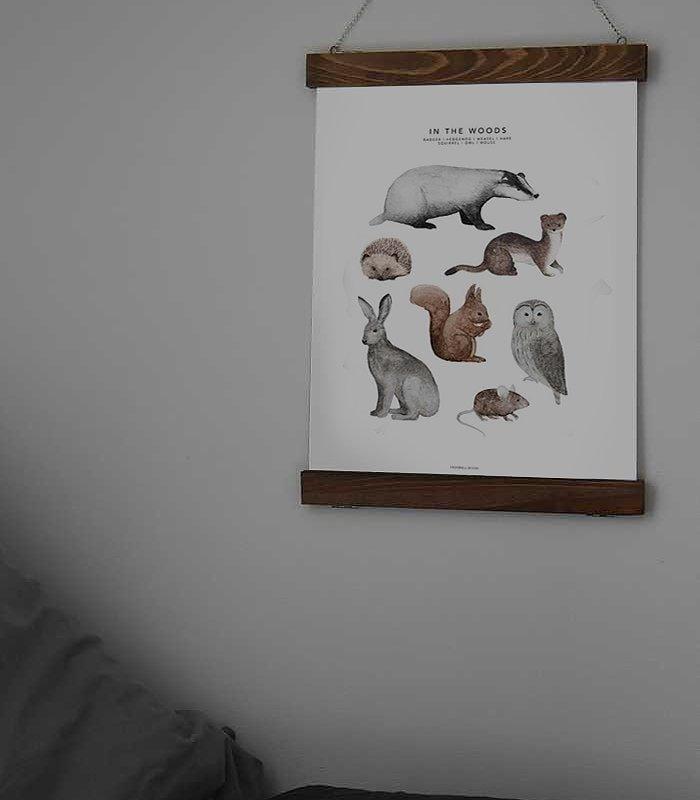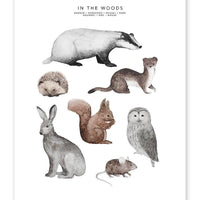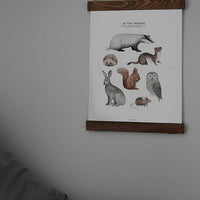 In The Woods Pint 50 x 70cm
A striking watercolour print, by Swedish Artist,
a badger, weasel, hedgehog, squirrel, hare, forest mouse and an owl. 
Hang with a little piece of tape or a bulldog clip for a simple but fun finishing touch.

Product details:
Printed on high quality 250g paper.