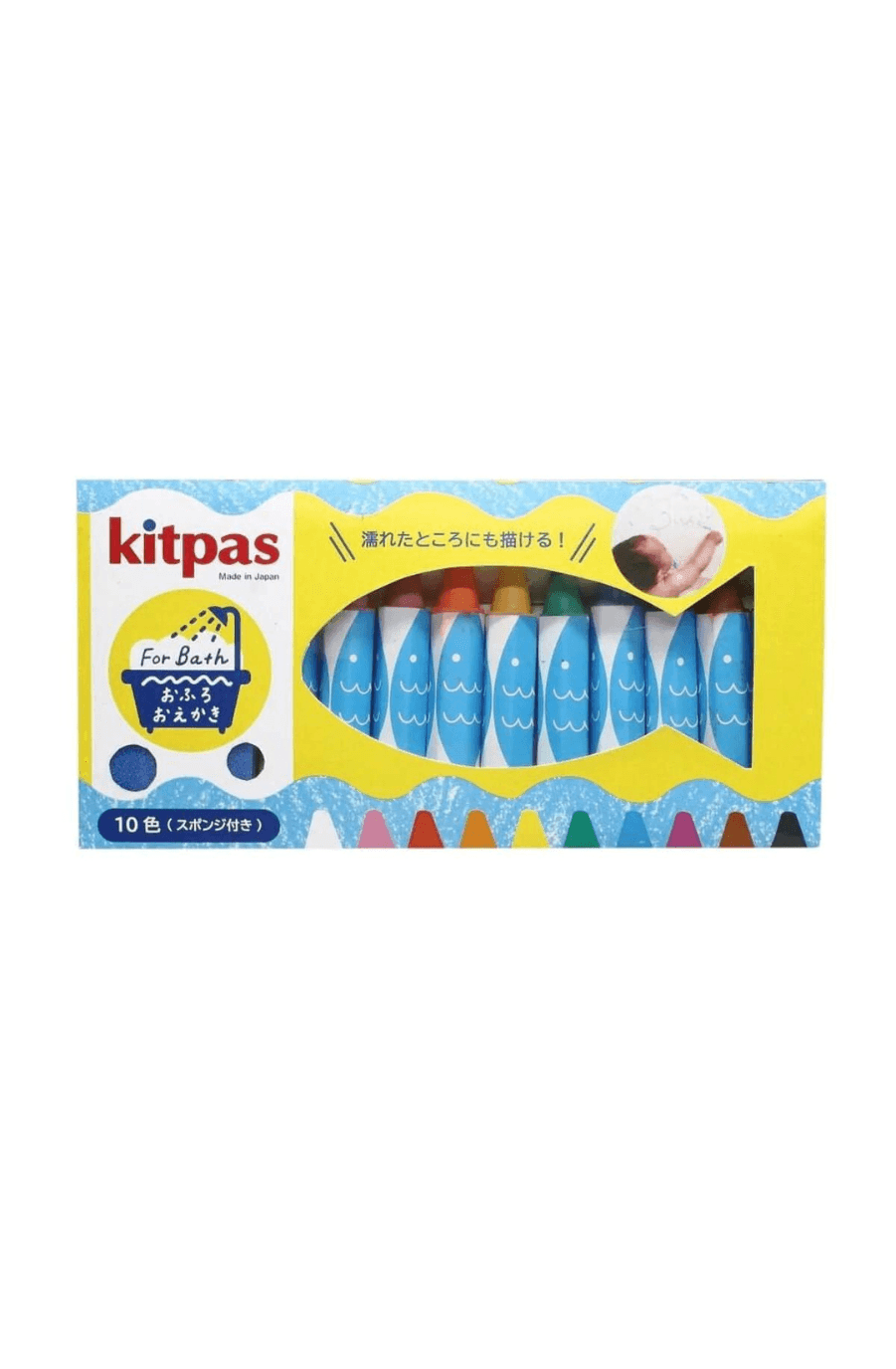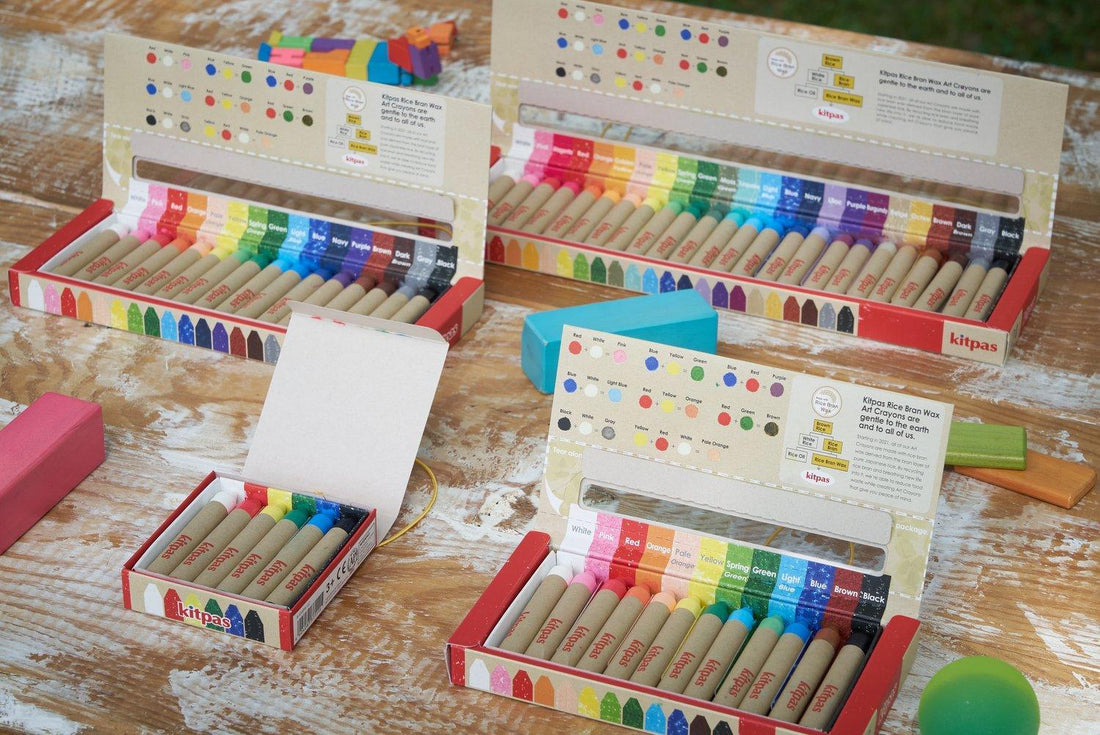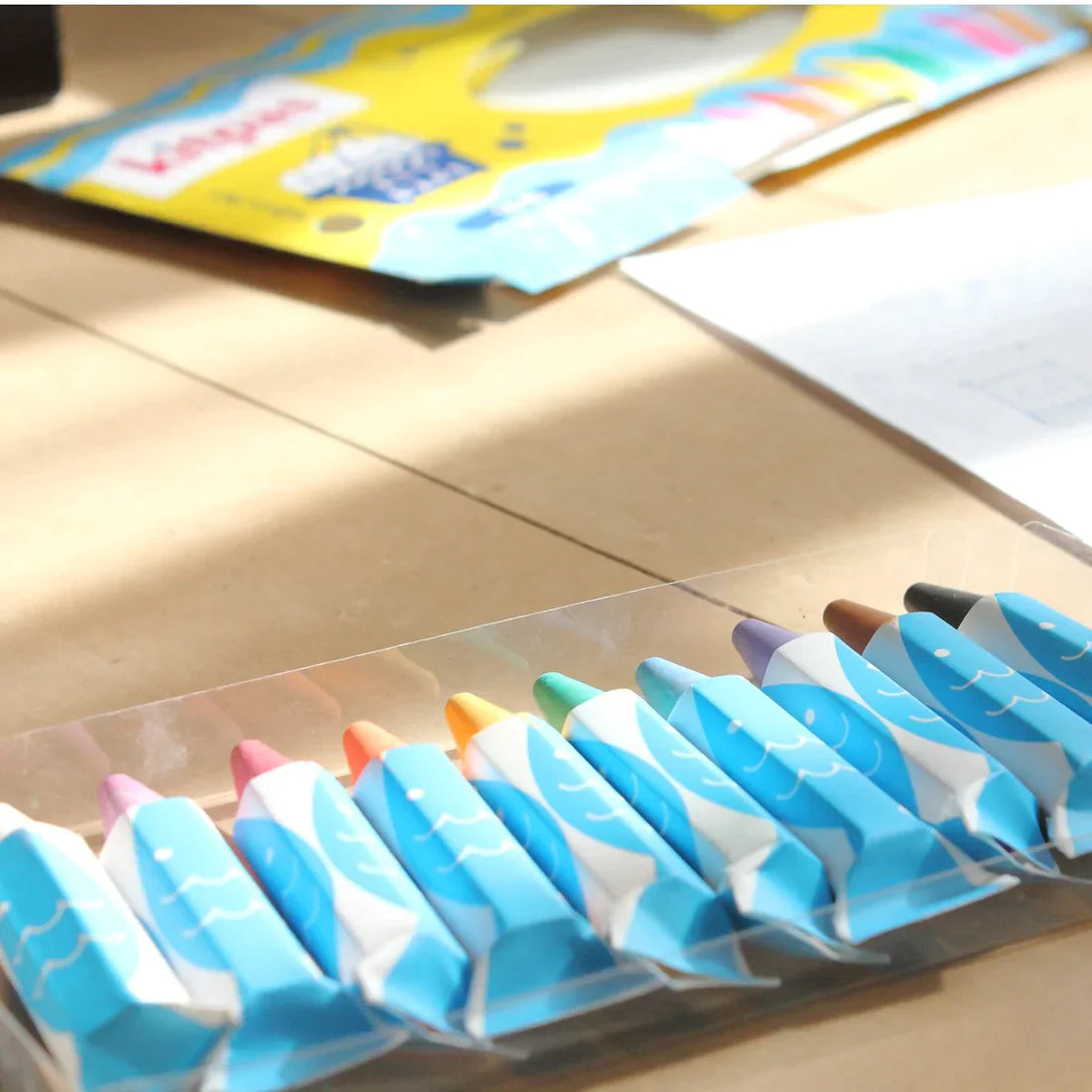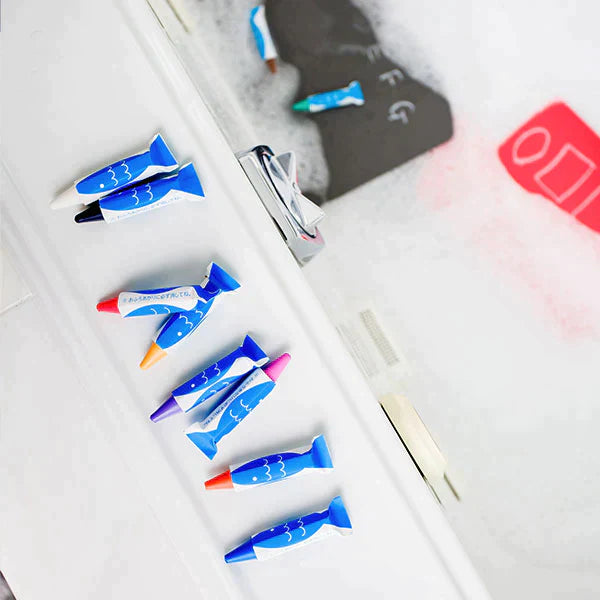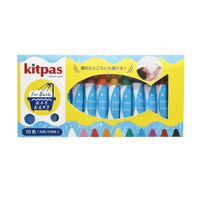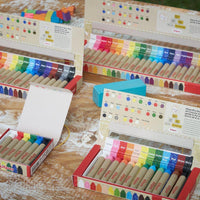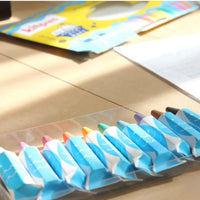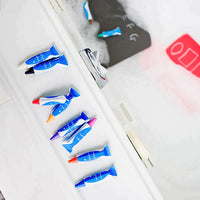 Kitpas Bath Crayons, 10 Colours with Sponge
With Kitpas, bath time is the new play time! "Fun in Bath" Collection, you can draw on any wet surfaces without smudging. 
The Kitpas Crayons for Bath with Sponge are specially formulated crayons designed to be used on wet surfaces such as bathtubs. Not only are they hexagonal in shape for slippery hands but the crayons can also float in water for safekeeping and the paper that encases the crayons is waterproof for extra durability. Kitpas Crayons are known to be buttery smooth, vividly coloured, water-soluble, and completely non-toxic.
Kitpas for Bath (10 colors) includes Kitpas bath crayons and a sponge.
Our newly enhanced Kitpas is now made out of pure food-grade rice bran wax Our Rice Bran Wax.
You can draw vividly, even on a wet surface.
The crayon colors float on the bath surface and do not blend in with water.
The paper handle is made out of waterproof paper.
Easy-to-hold, but hard-to-drop, hexagon shape.
Meets Safety Standard ASTM D-4236
Made in: Japan
Box Size: L 10cm W 5cm H 2cm
Colours: White, pink, red, orange, yellow, green, blue, violet, brown, and grey
Weight: 110g

Recommended Age: 3+
Warning: Not suitable for children under 36 months. Choking hazard due to small parts.
Non-toxic: Regularly inspected by independent laboratories for residual analysis
Usage: Designed to be used on wet surfaces such as bathtubs. Not recommended for use on bathroom walls or tiles.
Cleaning Instructions: Water-soluble, easy to clean. Simply wipe over a few times with a sponge and rinse with water. Always do a patch test on the surface before use and wipe clean after each use.