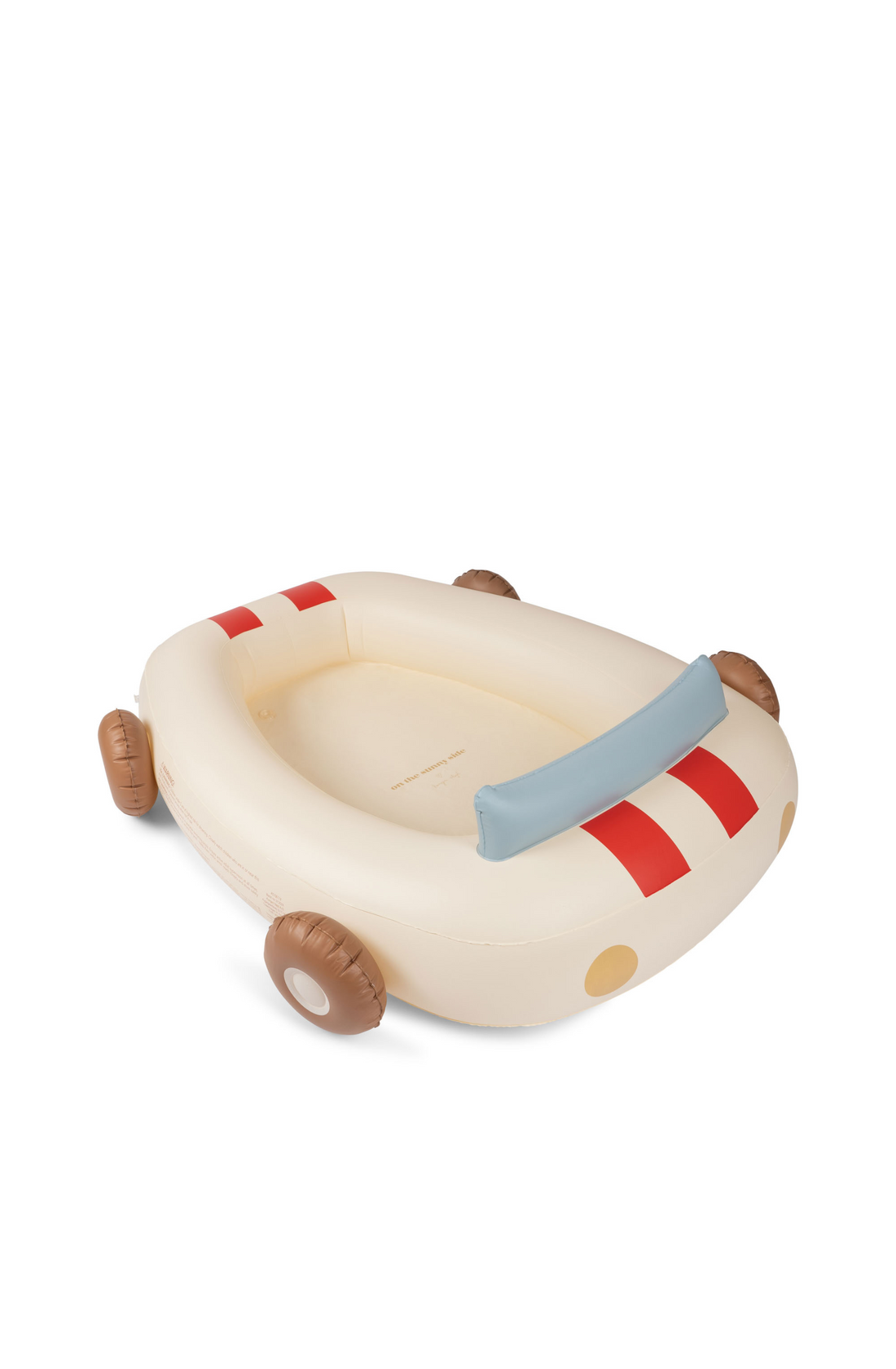 Konges Slojd Silicone Stacking Tower, Shitake Mix
Build, splash, and discover with our Konges Slojd Magical Silicone Stacking Tower! 
Step into a world where blocks aren't just for stacking; they're the ticket to endless fun and learning. Whether constructing skyscrapers in the living room or making it rain during bath time, these blocks promise giggles and 'aha' moments galore!
But these aren't your everyday blocks. With embossed figures on every side, each block tells a tactile tale, inviting tiny fingers to explore and learn. Imagine the delight when your little builder discovers they can also create their own rain showers in the tub by letting water trickle through the cute holes on top!
Crafted entirely from 100% silicone, these Konges Slojd blocks are soft to the touch, ensuring gentle play for budding builders. More than just a stack of fun, they're designed to hone tactile senses and fine-tune those motor skills, one block at a time.
DESCRIPTION
Brand: Konges Slojd
Material: Silky-smooth 100% Silicone
Special Features: Embossed figures for tactile exploration & rain-making holes for bath time fun!
Educational Value: Helps in developing tactile senses and refining fine motor skills.
Unstack, play, and let your little one's imagination flow with our Konges Slojd Silicone Stacking Tower. It's not just a toy, it's a building block to a world of wonder and discovery!
About Konges Slojd:

Konges Sløjd is a creative brand who salutes the wild, varied and perfectly imperfect life with children. Their aim is to make thoughtful and quality conscious designs using our unique signature prints and colour palette, whilst dropping in an imaginative humorous aesthetics. Everything is crafted to survive snuggly newborns, adventurous toddlers or curious children and still be passed on - not only to siblings but to future generations. 
Konges Sløjd embraces the ups and downs of parenthood and hopes to bring a little bit of simplicity into your lives through their comfy, technical and versatile collections. Thee bring heart and consideration into everything they do so that you can focus on having fun and making memories.