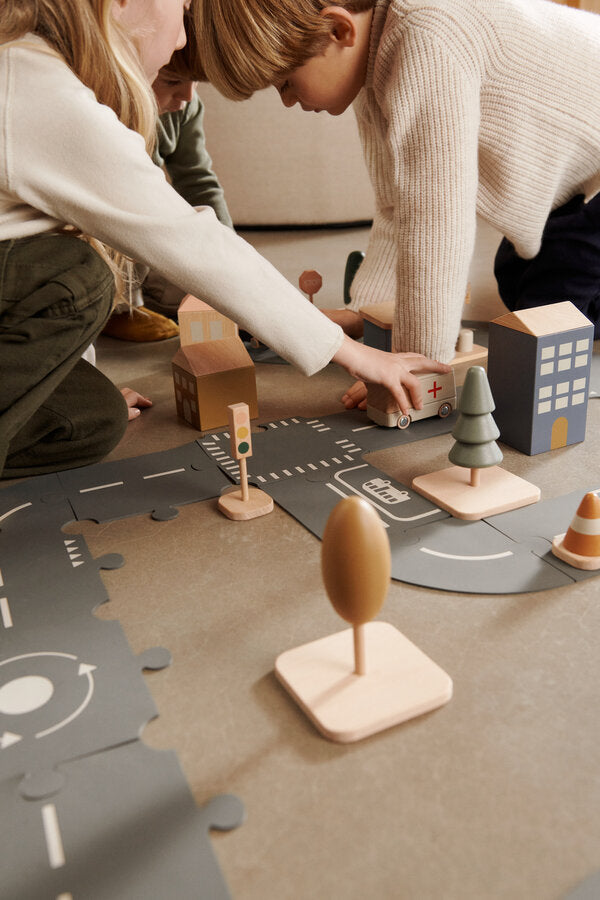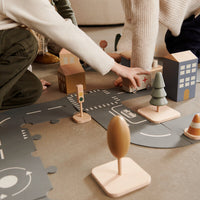 Liewood Eigil Fire Truck, Classic Multi Mix
Say hello to our Liewood Eigil Wooden Firetruck! 
Sound the alarms and blaze a trail of fun with the Liewood Eigil Wooden Firetruck! Not just any toy truck, Eigil is a large, sturdy, and splendid vehicle, brimming with accessories and crafted to withstand even the most spirited play sessions.
Made with meticulous attention to detail, every wooden part of this firetruck promises durability and safety. Whether it's solo play or a team firefighting mission with friends, this colorful, realistic-looking set is all set to ignite a world of imagination.
Brand: Liewood
Dimensions: Height: 16 cm, Width: 17.3 cm, Length: 26.6 cm. A grand size for grand adventures!
Material:

Natural wood sections: 100% Beech wood – pure, premium, and perfect for play.
Colored sections: 100% MDF – vibrant and built to last.

Design: A firetruck that's not just about the look but also about the feel, with accessories to fuel every firefighting fantasy.
Special Feature: A pull-along toy, so your little firefighter is always on the move, responding to playtime emergencies!
Ignite endless adventures and heartwarming heroics with our Liewood Eigil Wooden Firetruck. It's not just a toy; it's a beacon of bravery, ready to roll and rescue playtime fun!
About Liewood:
Step right into the cosy, Danish nook of Liewood! A brand that's been wrapping modern families in style and sustainability since 2015. Liewood is all about slow living making treasures designed to be passed down. Deeply rooted in the Nordic design tradition, Liewood designs embrace pure shapes, delicate prints and muted colours. Environmentally-conscious and ethically-minded, the brand uses GOTS certified, organic textiles and its products are respectfully manufactured. Whatever you're looking for when it comes to your little one, Liewood's got you fam covered. It's a blend of chic meets sweet, for families who want a sprinkle of style and sustainability.