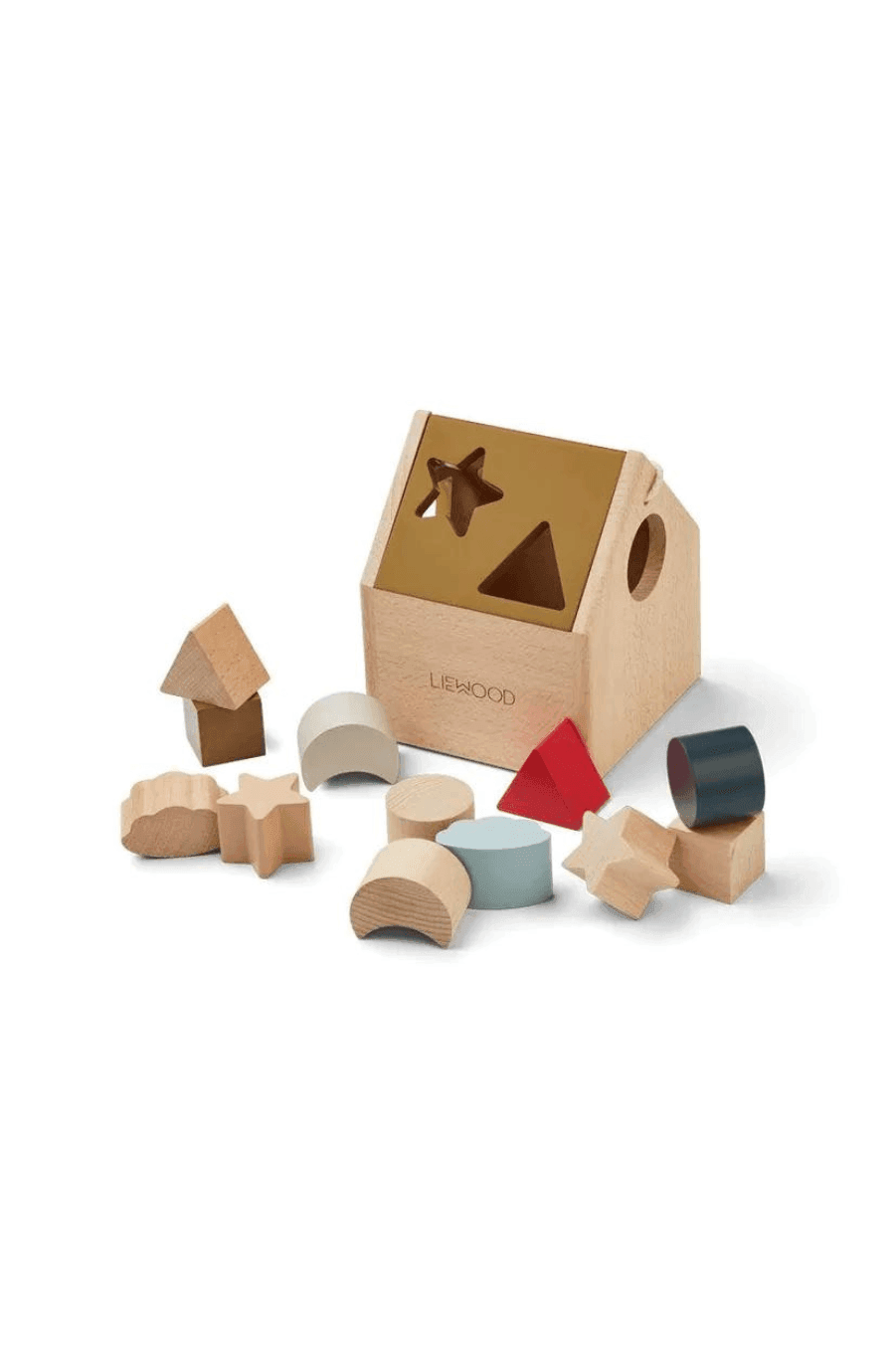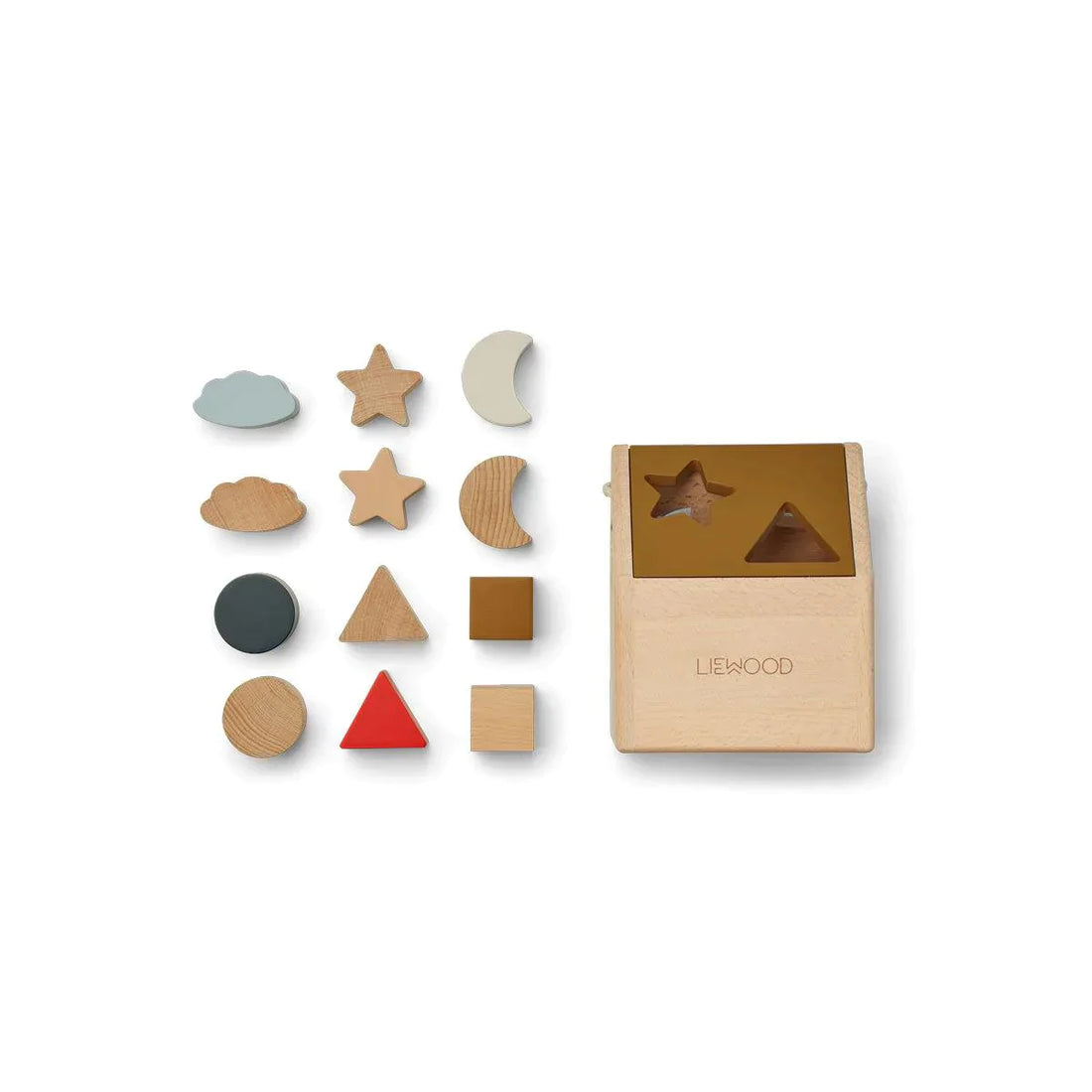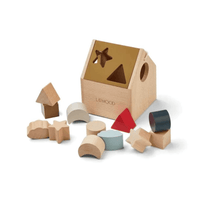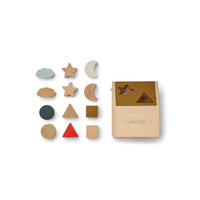 Liewood Ludwig Puzzle House, Multi Mix
The Ludwig Puzzle House is great for learning how to grab and match objects. The puzzle box is shaped like a house, and has a top handle for your mini to carry it around.

Material - house and blocks: 100% beech wood

Material - roof: 100% MDF

Set includes: One puzzle box, six coloured blocks and six wood-coloured blocks

CE marked

Dimensions: Box: H 17 cm W 14 cm L 14 cm. Square: H 3.6 cm L 3.6 cm T 3.6 cm. Star: H 5 cm L 5 cm T 3.7 cm Circle: Ø: 4.5 cm T 3.6 cm. Cloud: H 3.5 cm L 5.7 cm T 3.7 cm. Moon: H 5 cm L 4 cm T 3.7 cm. Triangle: H 4 cm L 4 cm T 3.6 cm.