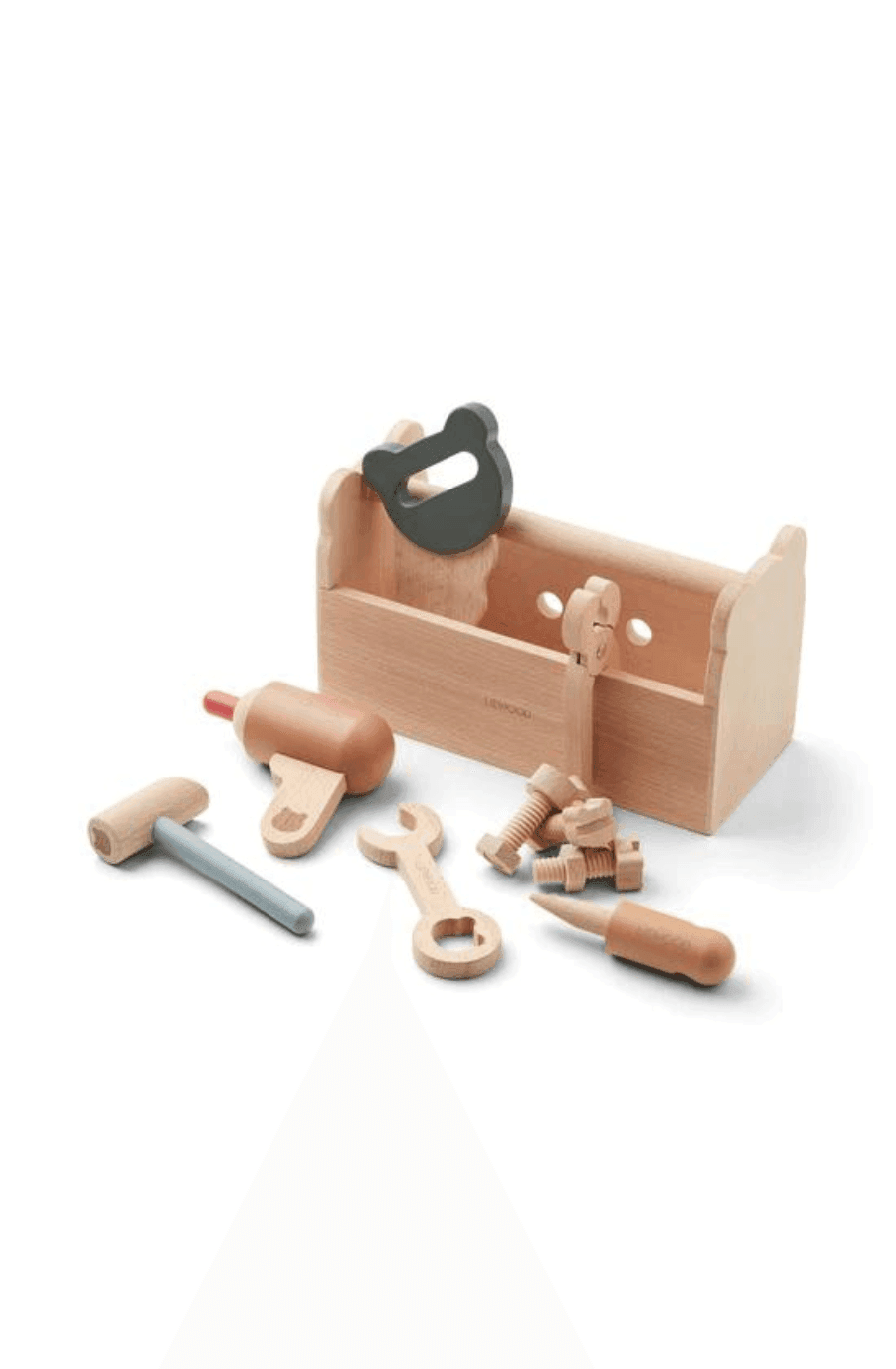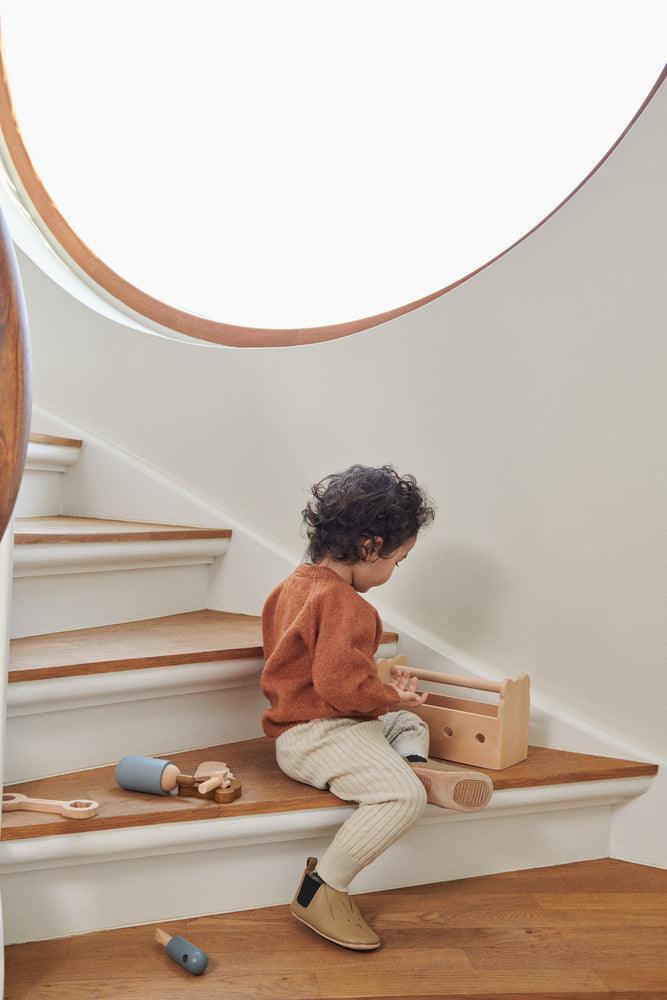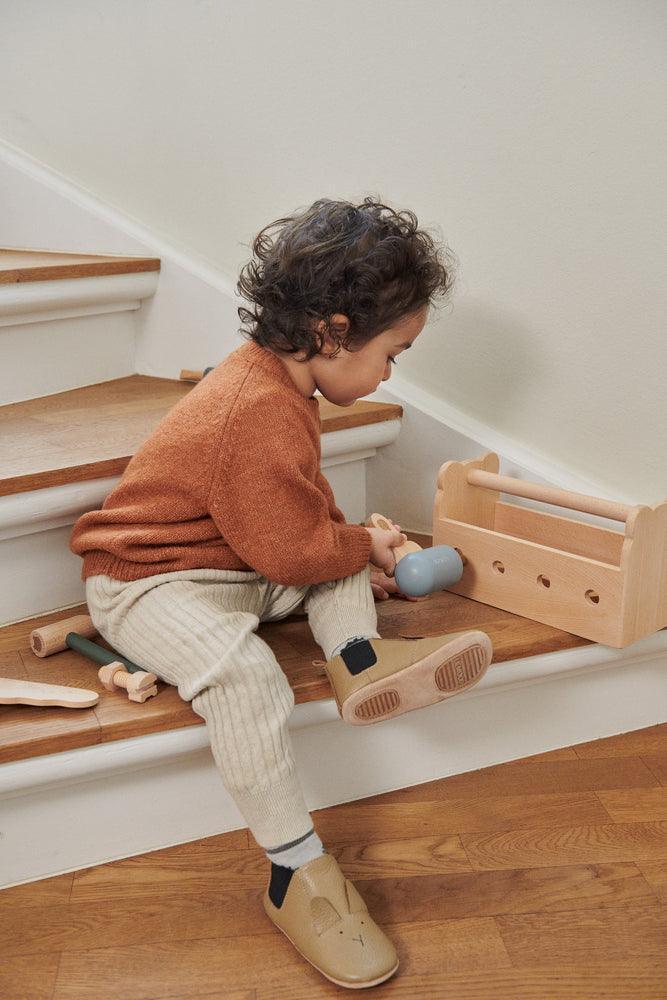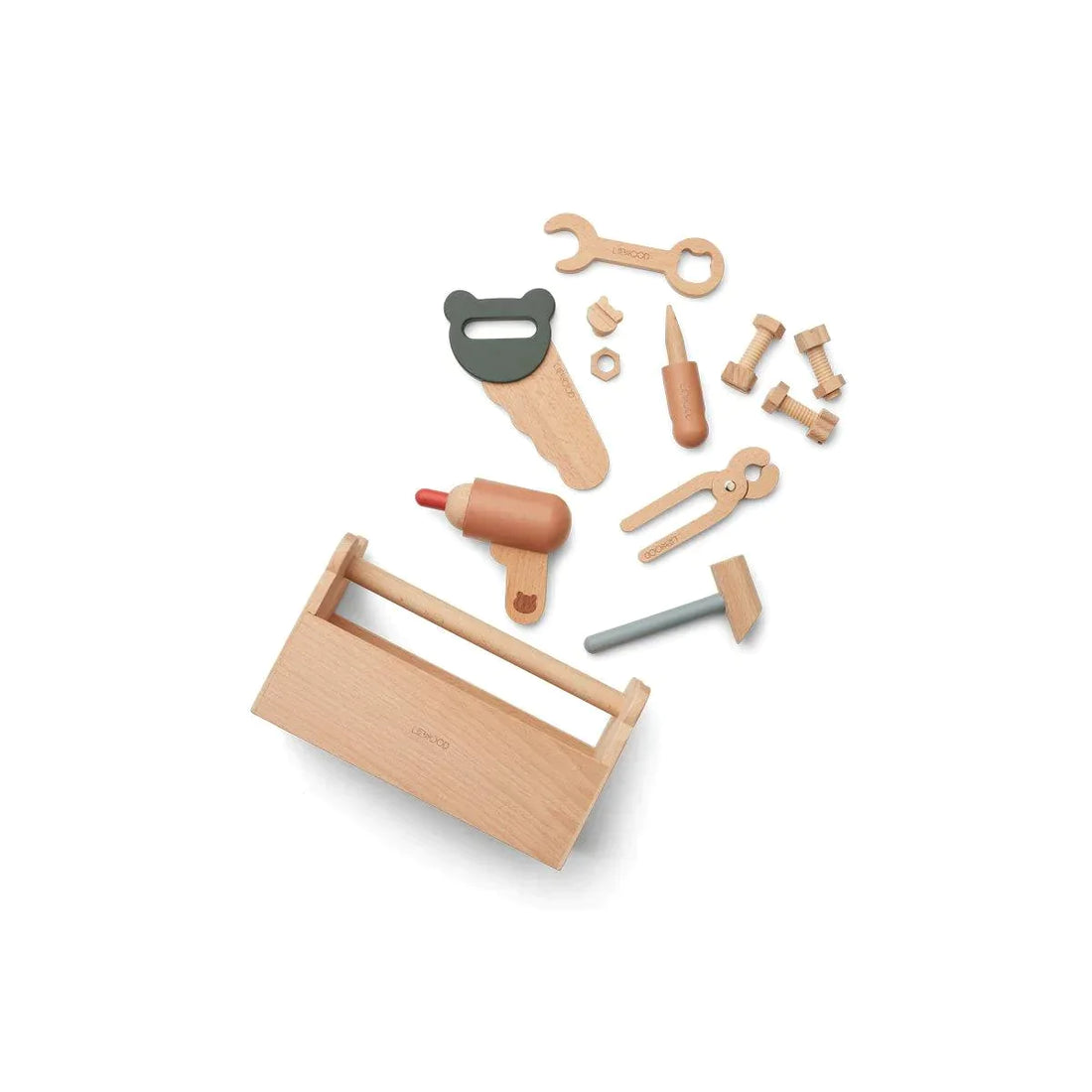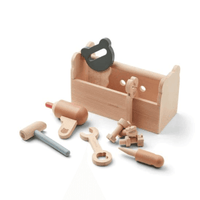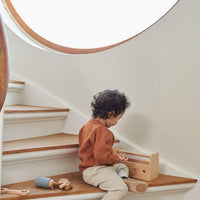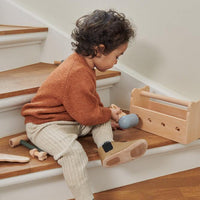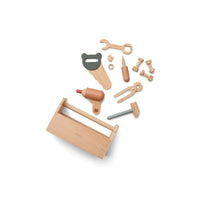 Liewood Luigi Tool Set, Multi Mix
A little tool set perfect for tiny hands!
Children have a thing for watching other people fix things. But they enjoy it even more when they can join in the fun. The Luigi Tool Set provides playtime while fostering a spirit of helpfulness, improving hand-eye coordination and problem-solving skills.
The set includes: Toolbox, saw, wrench, plier, drill, hammer, screwdriver, screw and nut
CE marked
Quality: Beech wood
Dimensions: Drill: H 11 cm W 5 cm. L 13 cm Wrench: H 5 cm L 15,5 cm D 1,2 cm Plier: H 4,3 cm L 14 cm D 1,2 cm Hammer: W 7 cm L 15 cm D 3 cm Screwdriver: D 3 cm L 12 cm Box: H 16 cm W 12 cm L 27 cm Saw: H 10 cm W 2 cm L 20 cm Nut: W 1,5 cm D 1 cm Screw:L 1,5 cm D 5,5
Washing instructions: Clean with damp cloth • Do not submerge into water • Air dry