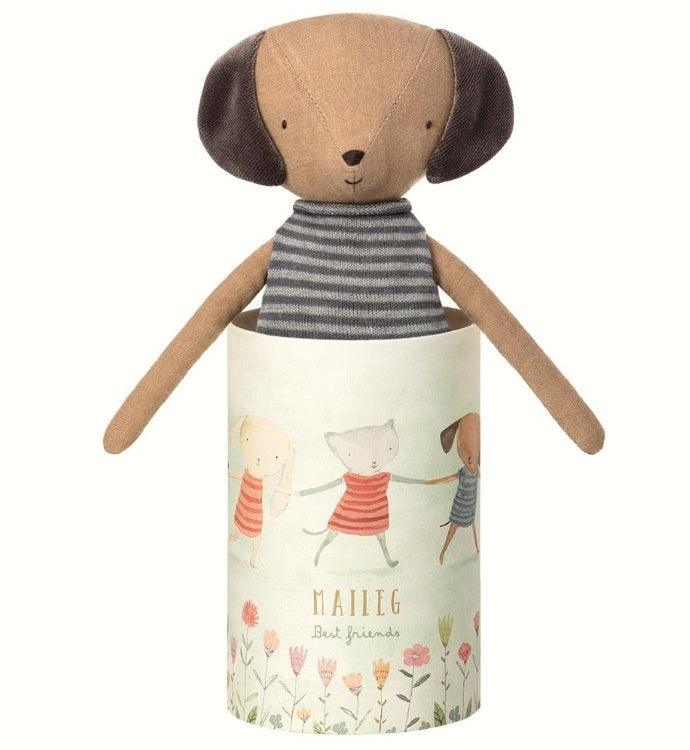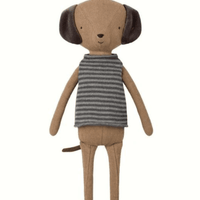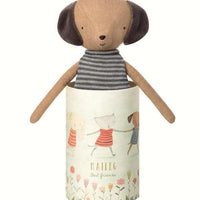 Maileg Best Friends Puppy
They call it Puppy Love. Maileg Puppies play hide and seek in their beautiful box. They come with an ice blue striped shirt but you can expand the wardrobe with extra Best Friend Clothing. Fits romantic furniture but loves sleepovers in the bunkbed.
Made of linen, stuffing is polyester and pellets. Puppy measures 40cm.
Maileg:
Maileg is a brand of charming Danish-designed toys. In a busy world of bright lights, bells and whistles, where new stories are continually impressed upon us. Maileg is a world in which matchboxes can be beds for mice; princesses make perfect teatime companions; and adventures can be found on a friendly forest walk. It is a world where cats and mice are friends. Ours is a world of childhood imagination – and this is a world we value.