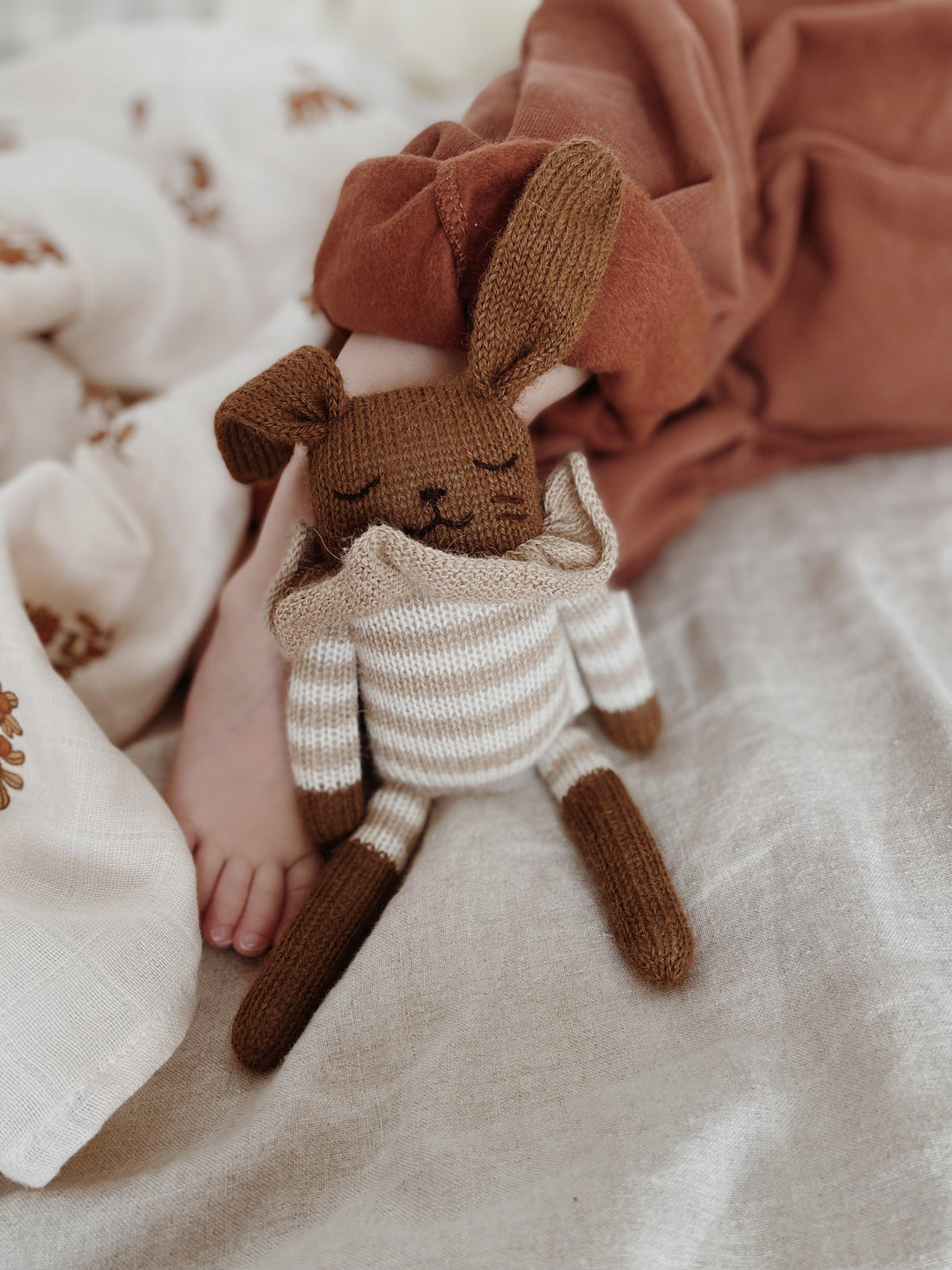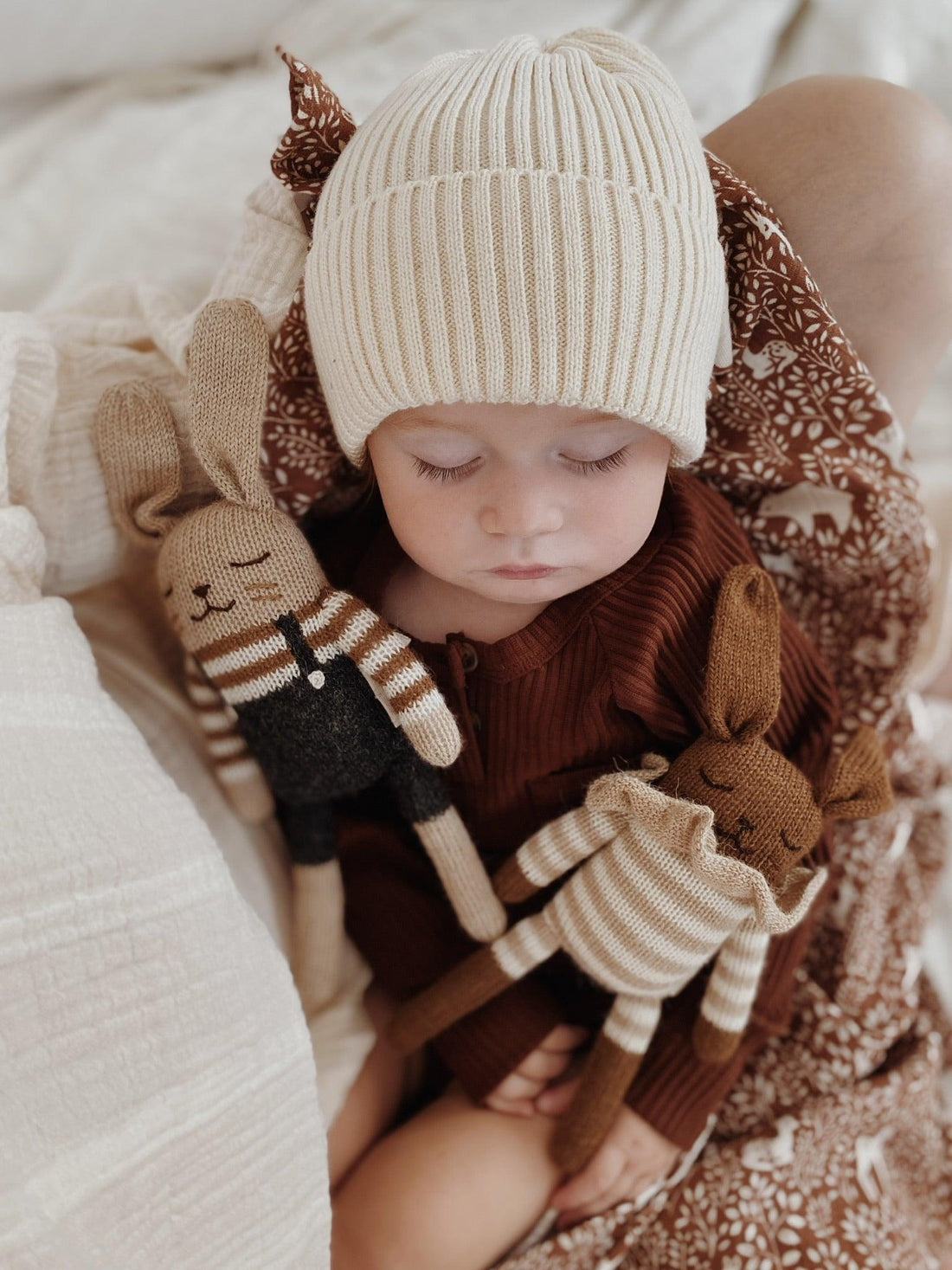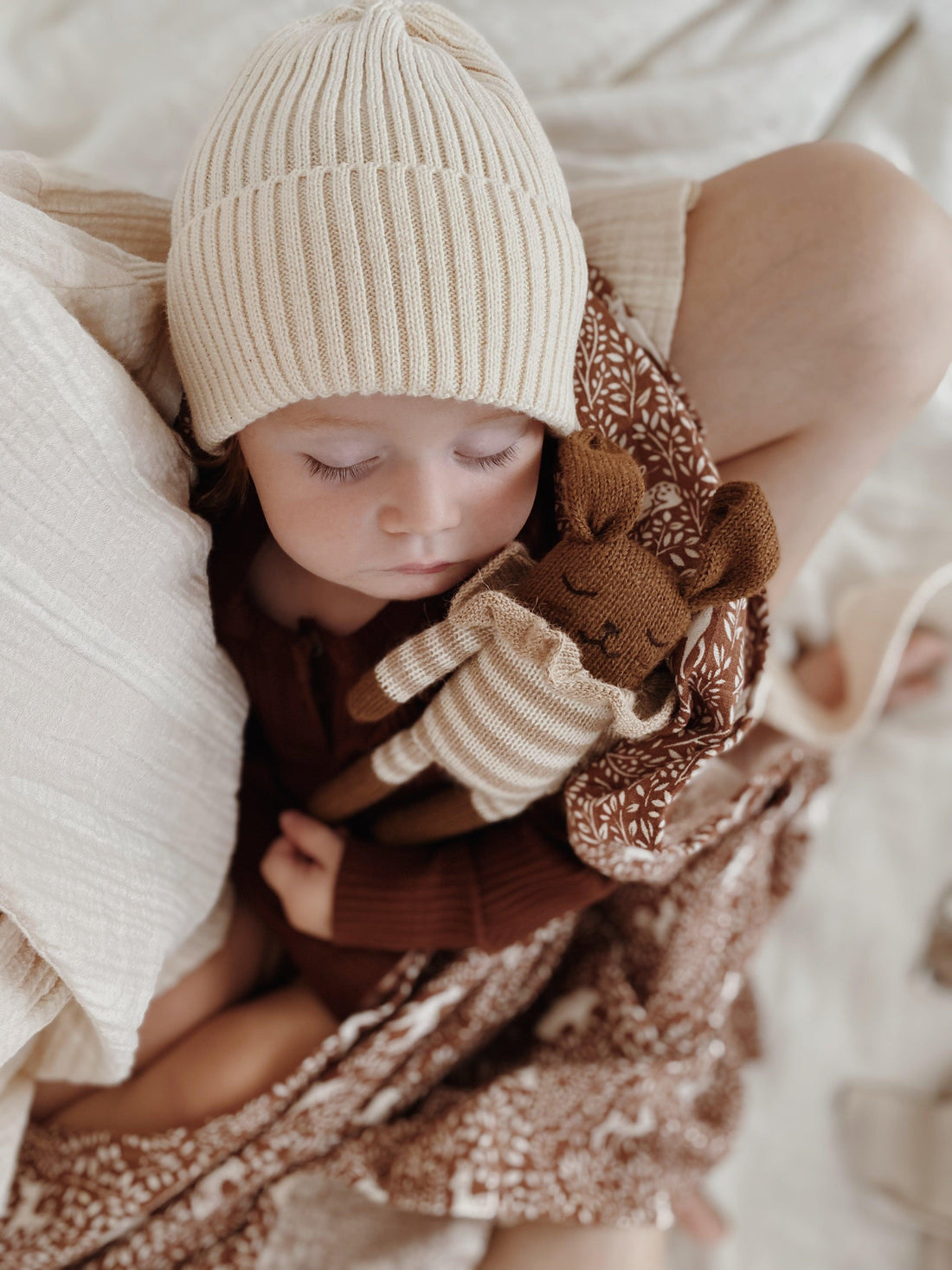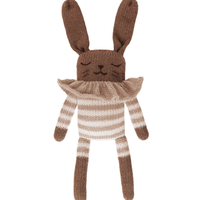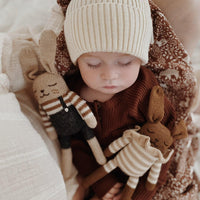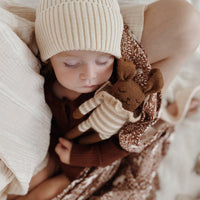 Main Sauvage Bunny Knitted Soft Toy, Sand Striped Romper
Say hello to our new Main Sauvage rabbit teddy! 
This cute soft toy has been entirely hand-knitted, and would make the perfect gift for a little one or newborn. It has been meticulously crafted in a way that contributes to preserving skilled techniques that are respectful of humans and nature. Like all Main Sauvage softies, it is made of pure baby alpaca wool, a very soft material that is particularly suitable for sensitive skin. Its long legs make it easy to grasp for little hands.
100% Baby alpaca, Padding: Recycled plastic bottle fibres
The wool comes from a spinning mill in the Bolivian Andes where the raw material is obtained it from small-scale breeders
Natural sustainable material, Free from chemicals, Antibacterial, Hypoallergenic
Length : 22 cm
Complies with CE standards; suitable from birth
Wash on cold cycle
Hand wash only
About Main Sauvage:
Main Sauvage is a French lifestyle brand for babies and children founded in 2015. We design expressive, fun, but also aesthetic and sensitive items for your little ones. We work every day to offer you products made from renewable natural materials and manufactured under the best conditions.