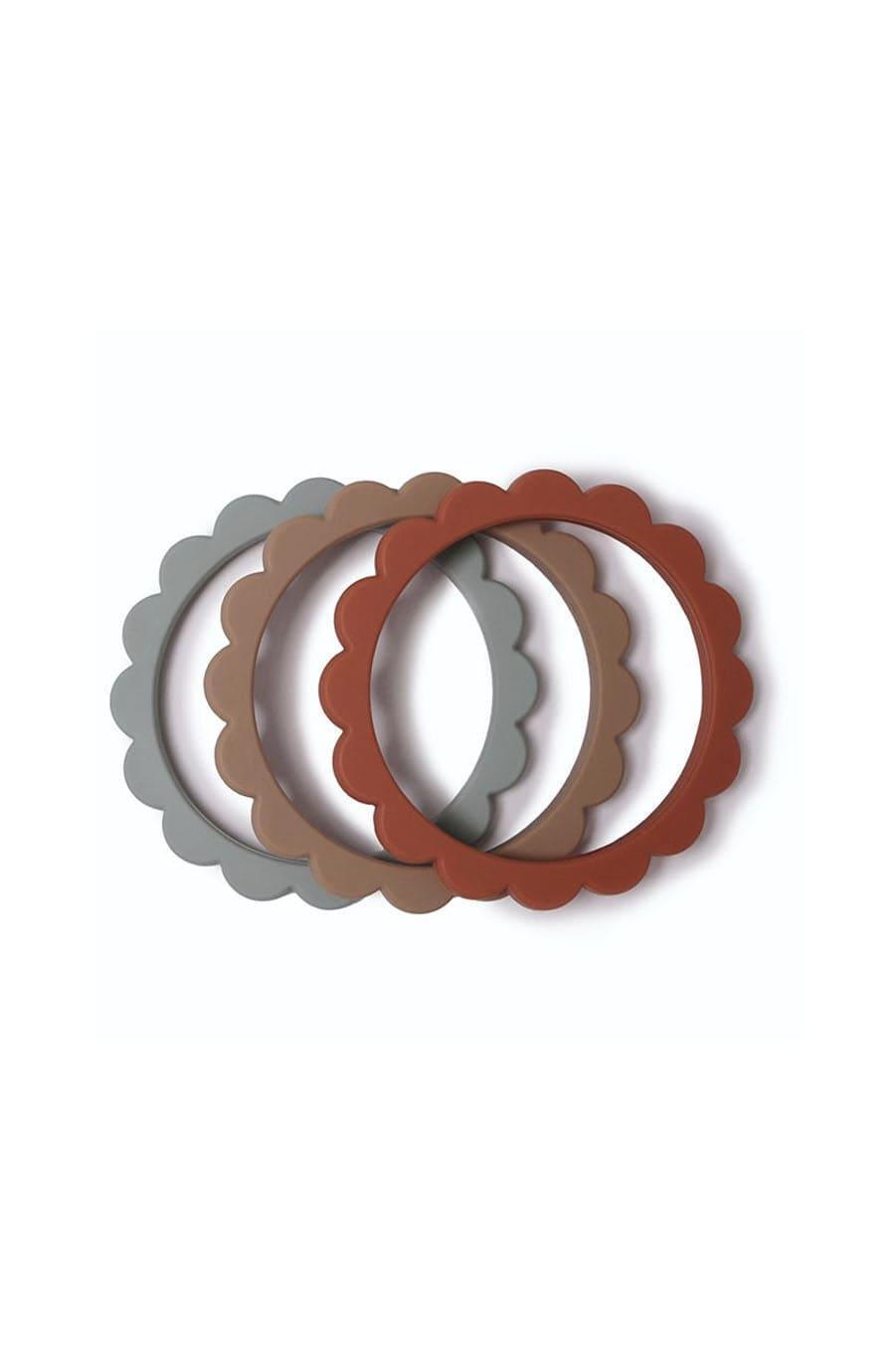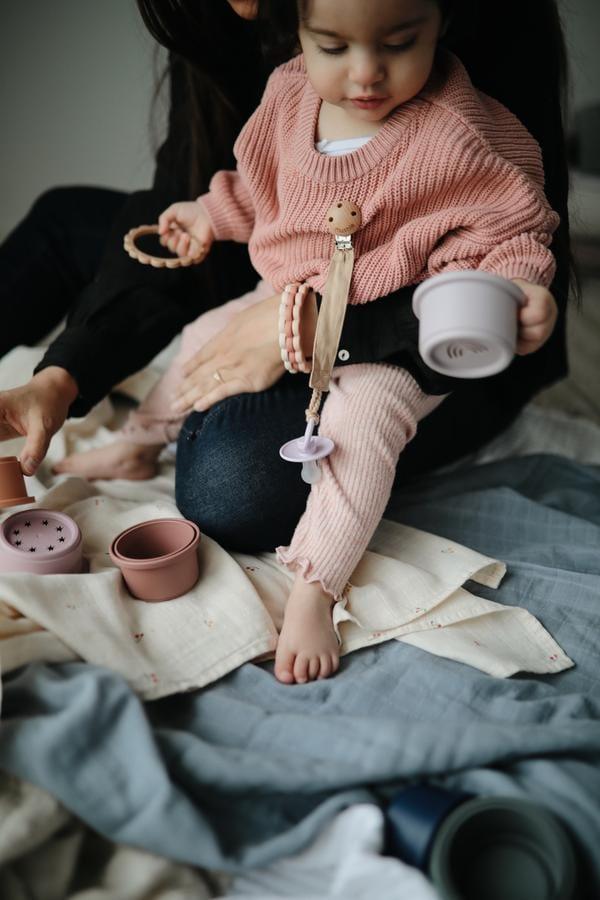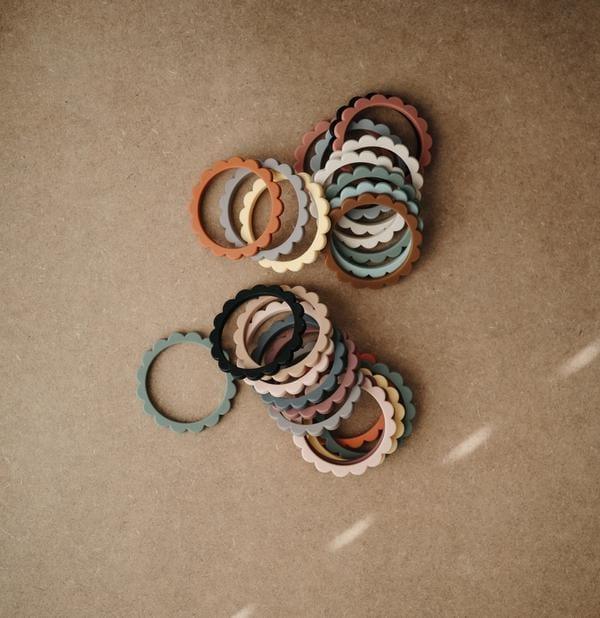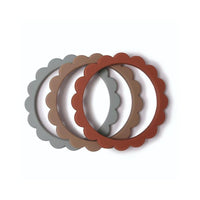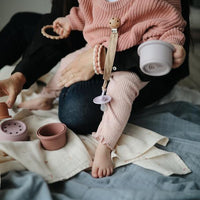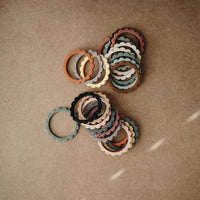 Mushie Flower Teething Bracelet 3-Pack, Cambridge Blue/Clementine/Natural
Help soothe your baby's irritated gums with our Mushie line of bracelet teethers. Made from 100% non-toxic, food-grade silicone, they're safe for your baby to use—and their whimsical design, along with sophisticated colors make them a stylish accessory. 
BPA and phthalate-free. 
Care: To clean, wash with warm, soapy water, and let air dry.