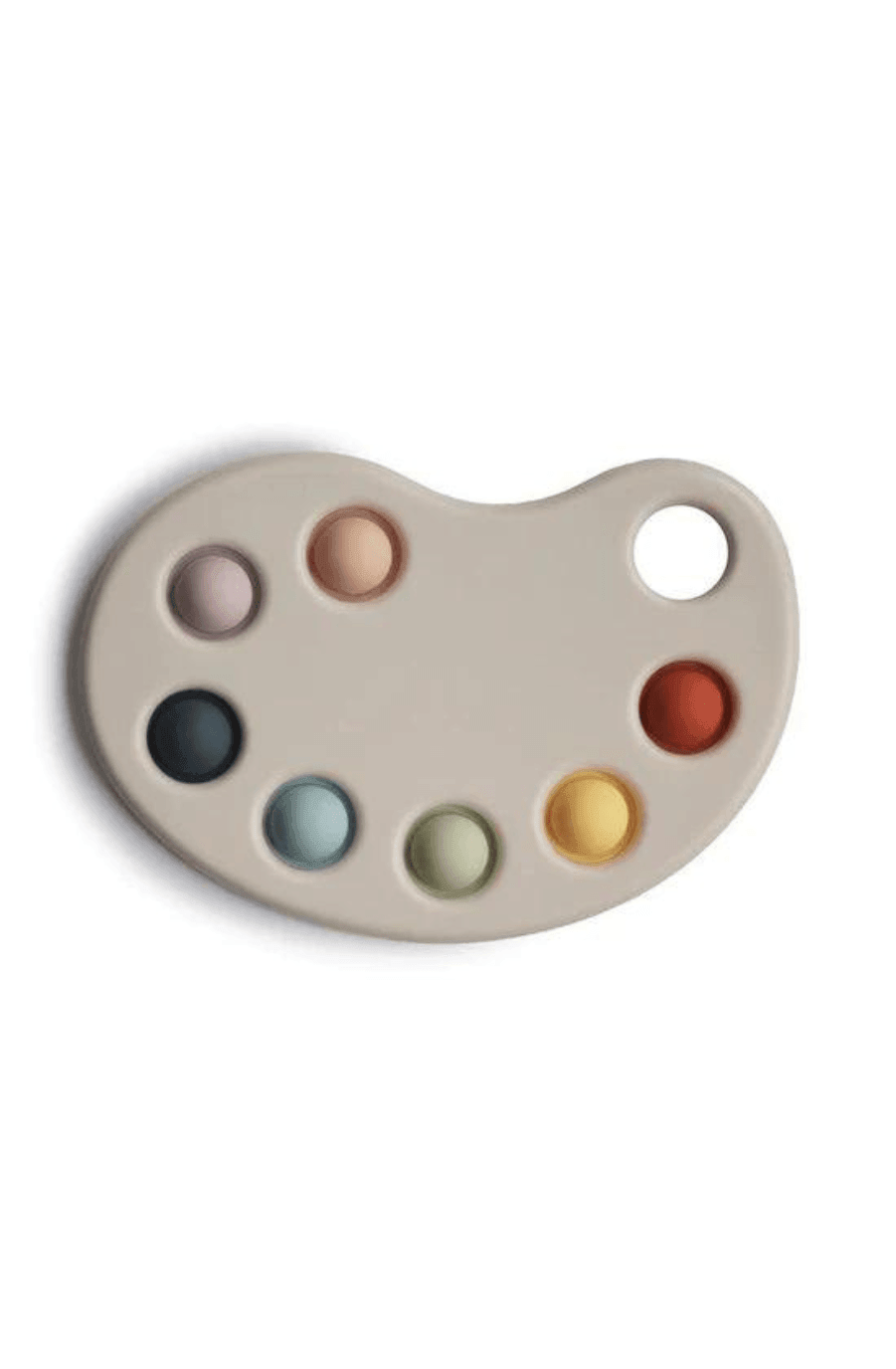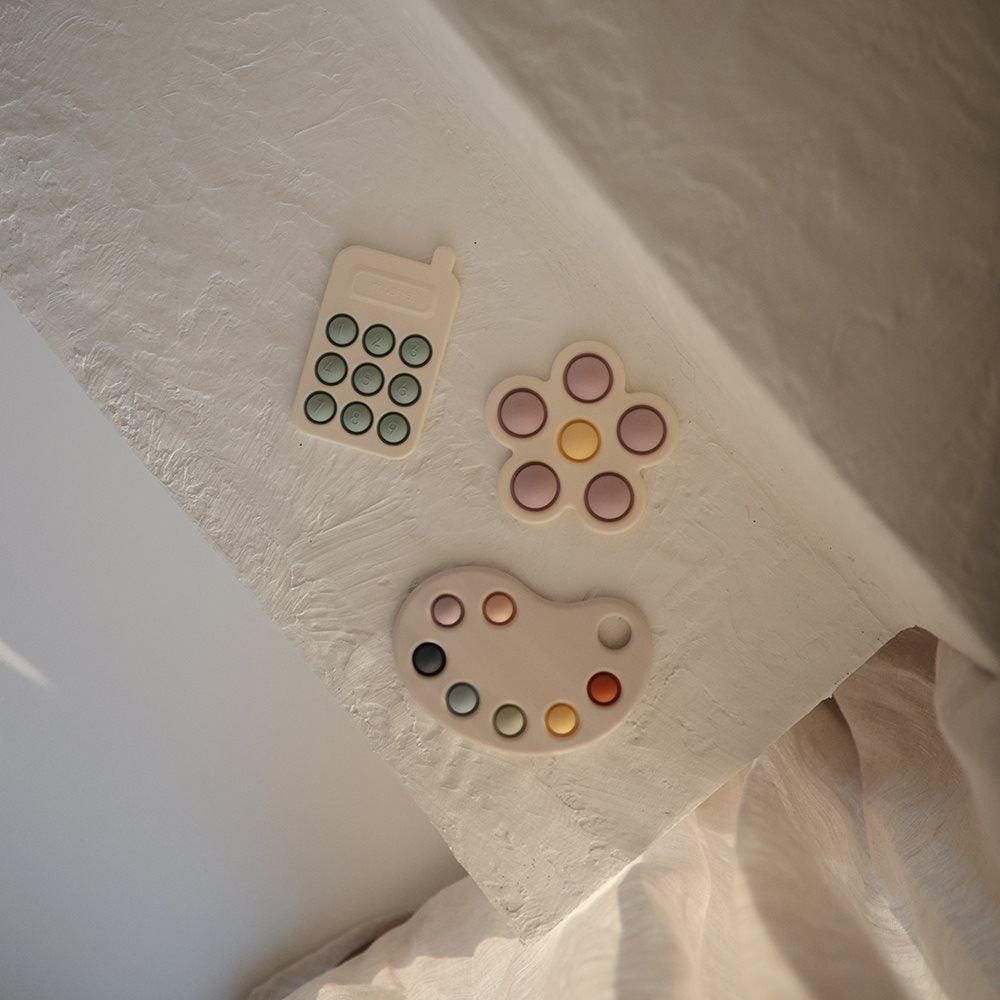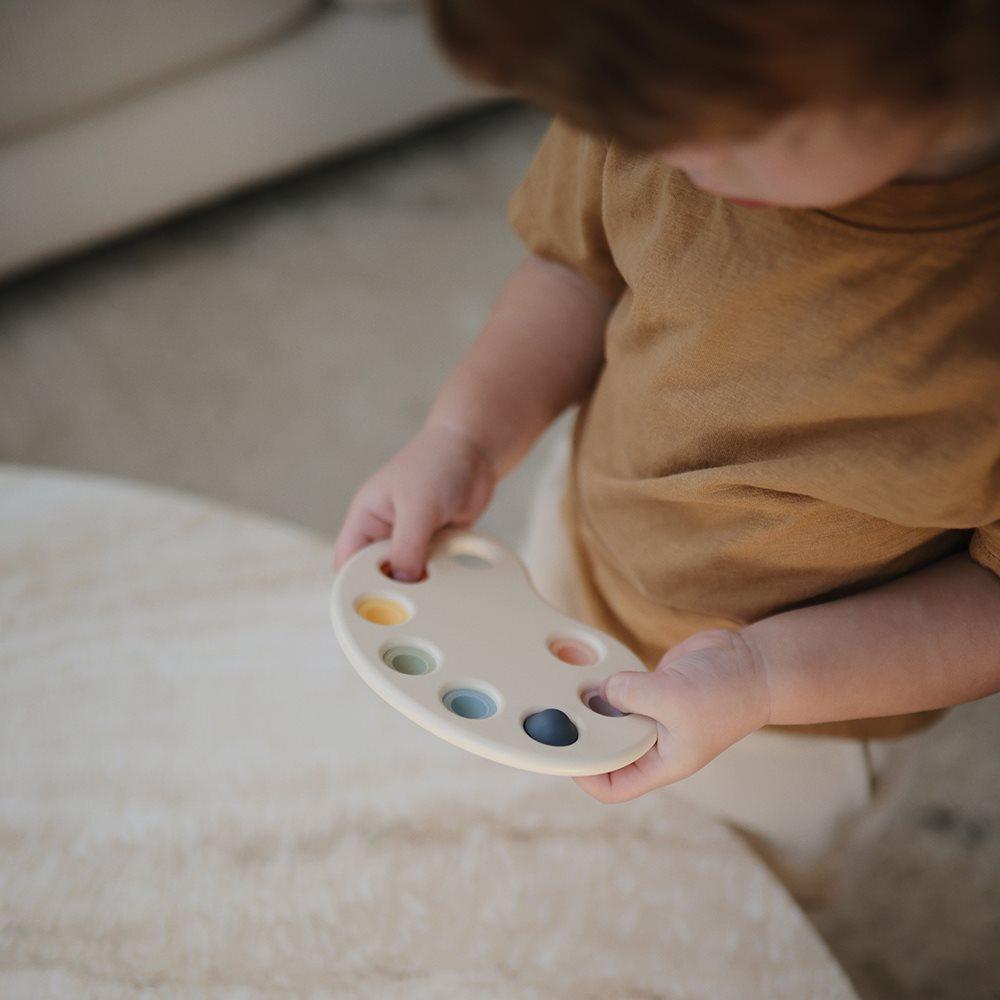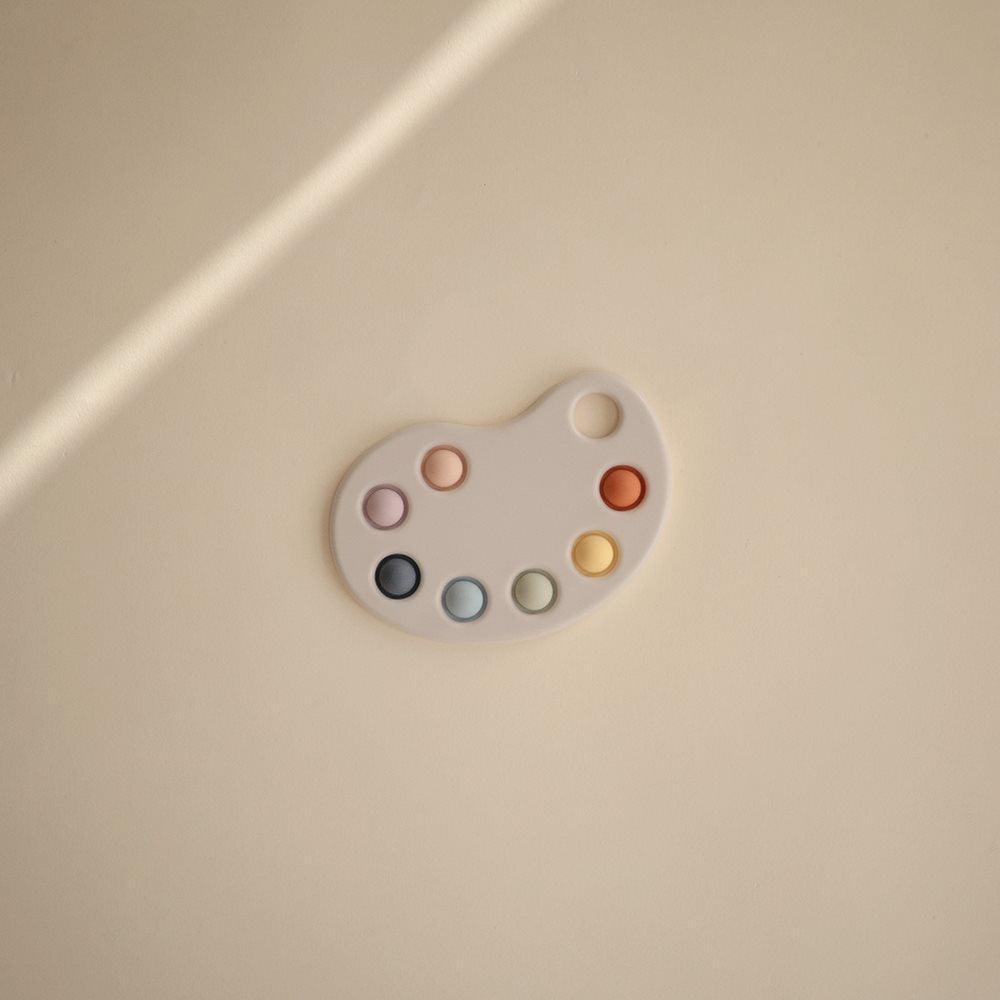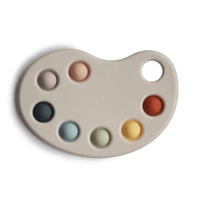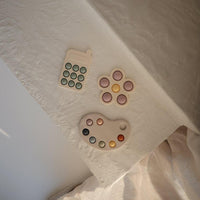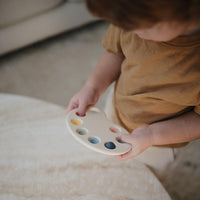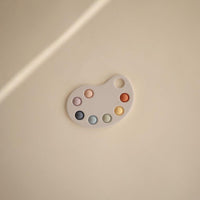 Mushie Paint Palette Press Toy, Multi
A fun press toy inspired by art and paint palettes made for little hands to hold. The toy promotes fine motor skills and encourages sensory exploration with paint bubbles that can be pushed and popped. The bubbles are made of food-grade silicone with a frame made from food-grade ABS plastic in a simple design. This sensory toy provides endless hours of fun for the little ones.  
Mushie Paint Palette Press Toy details:  
Recommended for children aged 10+ months  
Material: 100% food-grade silicone and ABS plastic 
Dimensions: 15,5 x 10 cm. 
Care instructions for Mushie Paint Palette Press Toy:  
Wash with warm, soapy water and let air dry