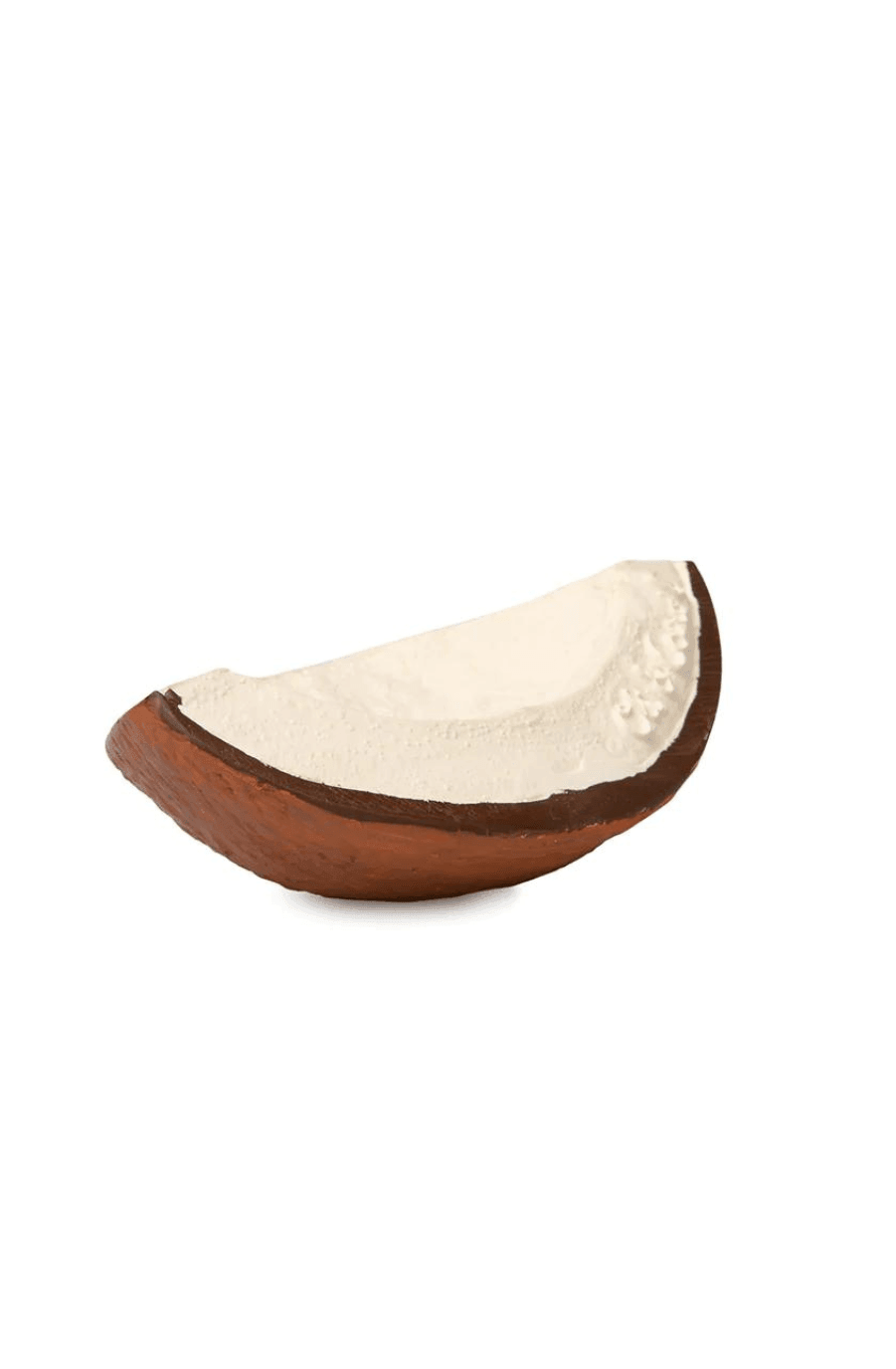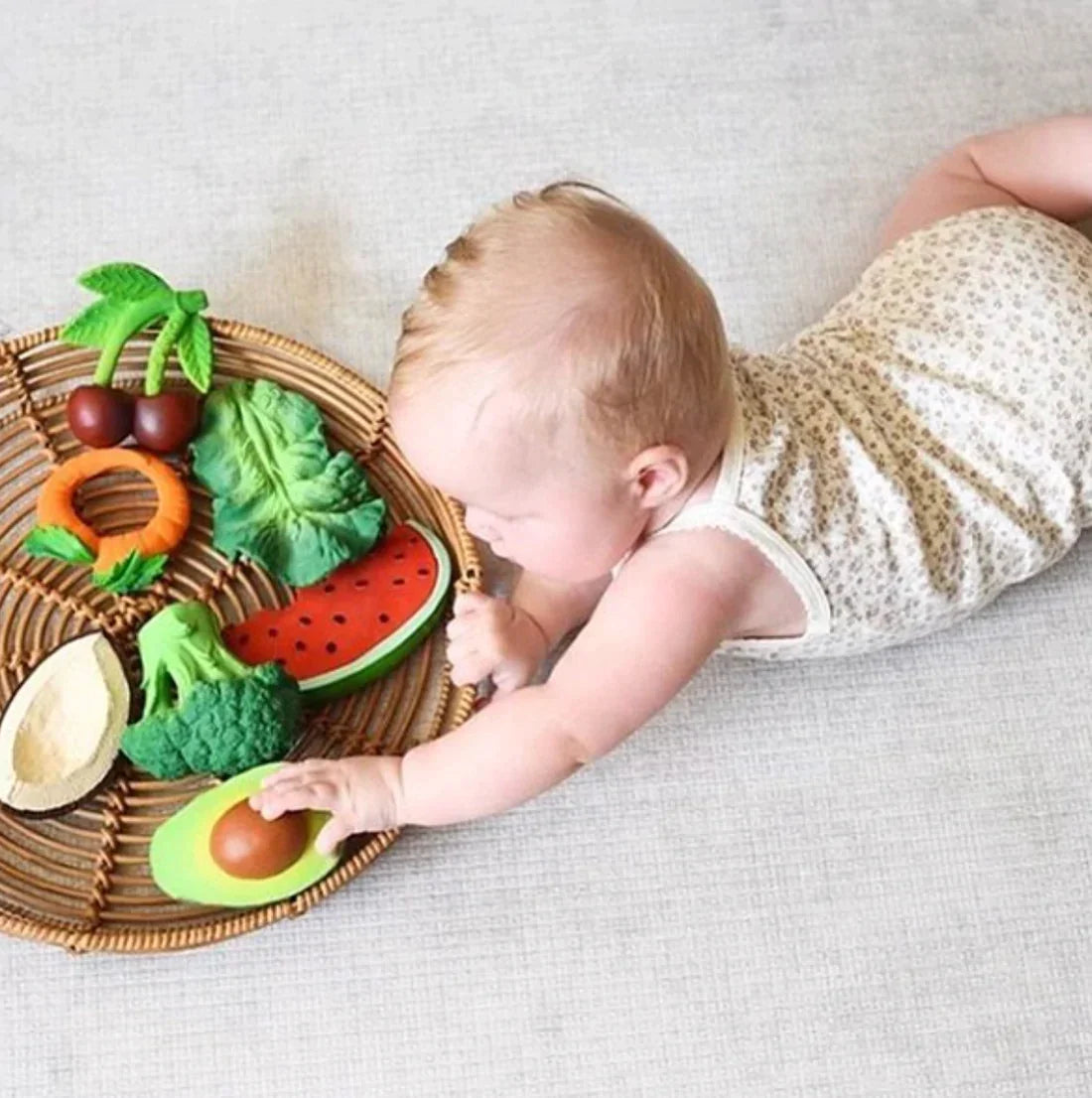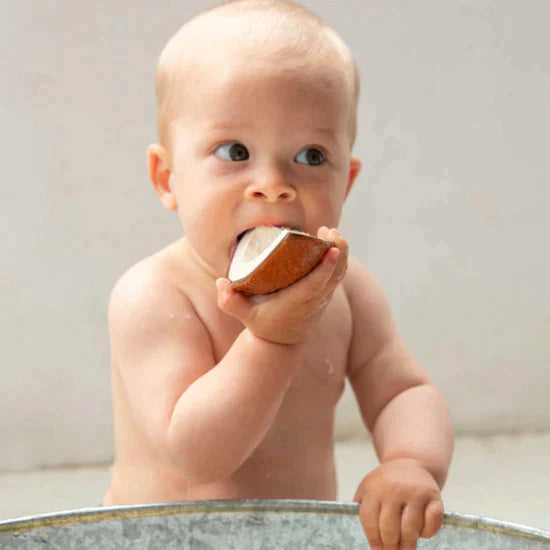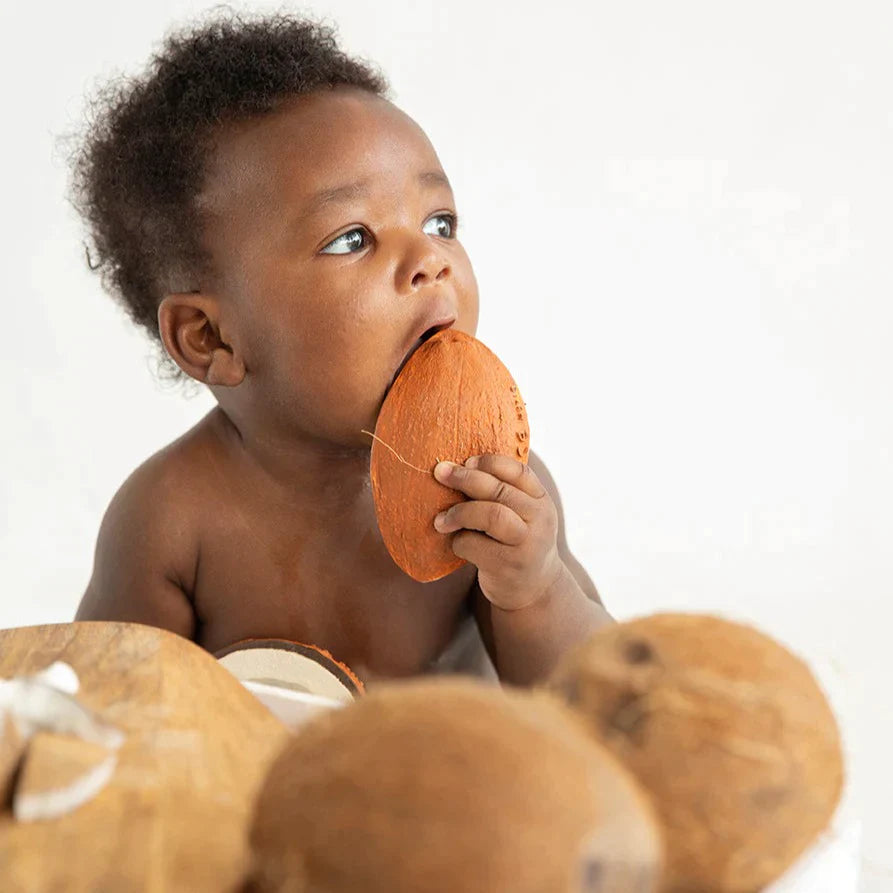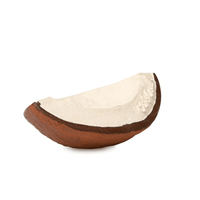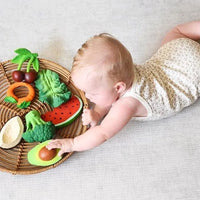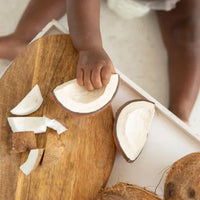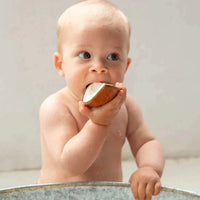 Oli & Carol Teether, Coco the Coconut
Coco the Coconut by OLI & CAROL
Coco the Coconut is freshly picked from exotic palm trees! It is a fruit-shaped baby teether that will stimulate babies' senses while soothing little gums. Introduce kids into a healthy lifestyle from a young age! It will become babies and kids' favorite teether, bath toy and sensory play toy.
It is made following an artisanal, sustainable and eco-friendly process with 100% natural rubber from Hevea trees. As it is made all in one piece with no holes, it avoids the creation of bacteria inside. Hand painted with natural pigments one by one, so there are no two alike! 
Size 2'2 x 13'5 x 6'9 cm
Made with 100% natural rubber from Hevea trees.
Soft, easy to grasp and safe to chew. Stimulates baby's senses and soothes teething gums.
Hand painted with natural pigments.
Completely safe for kids. Our products follow all international safety regulations standards of products for kids.
Highly hygienic, mold free. There are no holes in any of our designs preventing the presence and growth of bacteria and mold.
Eco-toys, biodegradable and environmentally friendly.
Used as teethers, bath toys, decorative objects and more.
Handmade taking care of every detail. There may be minor variations in colour and shape.
Socially responsible. With every Oli&Carol you are contributing to several social project.
Oli & Carol is a young company from Barcelona specialising in designing fun, organic toys for modern parents and their kids. They believe in taking care of the environment, and all Oli & Carol products are natural & sustainable, made following an artisanal handmade process. From teething, to bath time and sensory play, their hand painted rubber toys are suitable from birth and are an essential for your little ones.